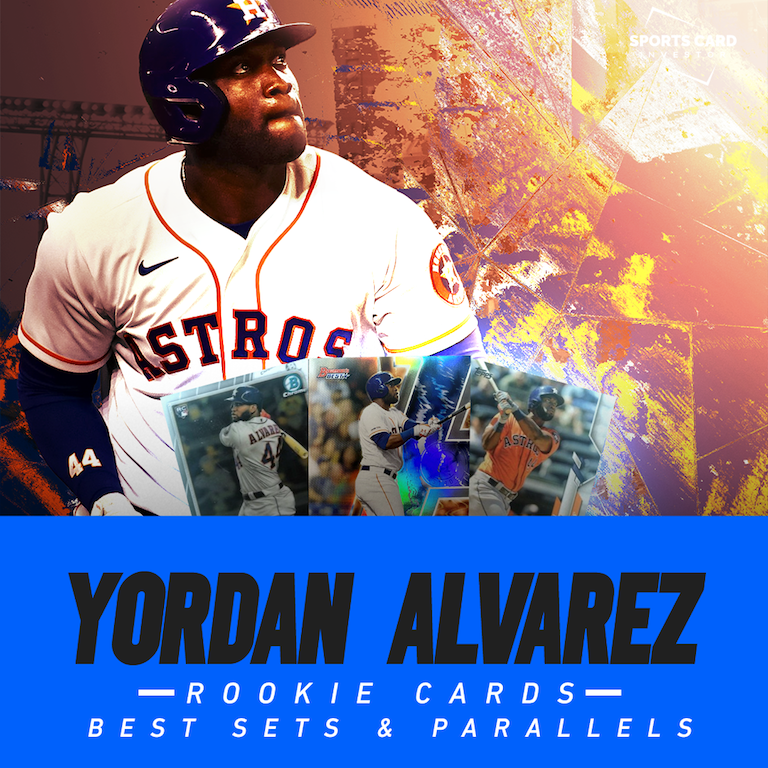 No matter what your feelings are for the Houston Astros as a team, it's hard not to root for Yordan Alvarez, the budding superstar in the middle of their lineup. The 24-year-old DH/outfielder's bat is both electric (33 HRs in 2021) and efficient (104 RBI). Through his first 120 big-league games, Alvarez was even outshining the great Albert Pujols in a number of offensive categories. It's no wonder then that the 'Stros have him at the center of their '21 postseason plans and why collectors should have his cards at the forefront of their minds moving forward.
Alvarez has dozens of rookie cards from across the 2020 season (as well as some coveted prospect cards from '18 and '19), so use the Sports Card Investor guide to see which ones we think you should focus on. Cards are broken down into tiers, ranging from the most affordable and more popular options to the most unique, expensive and rare.
VALUE ROOKIES:
The Value Tier includes cards with high print runs or lower-quality cardstock. A good fit for new collectors or those on a limited budget.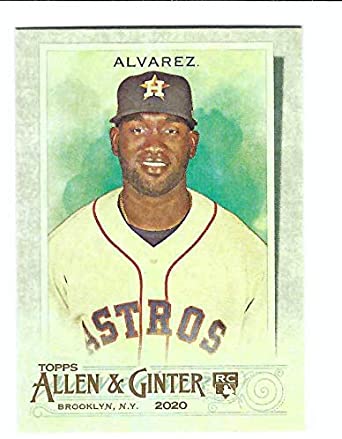 Topps Archives #222: The look for this year's edition brings back memories of 2002 Topps, and the image of Alvarez's backswing feels pretty throwback. But while this card is a looker, the underrated catch in Archives is the slick Air Yordan insert.
Allen & Ginter #118: While the chrome, mini and other varieties of this card are fine, there's something about the simplicity of the base's head-on portrait, done in A&G's trademarked artistic flow, that just works for the purist inside of you.
Topps #276: The good news: if you're trying to get in on the Alvarez RC fun at a rock-bottom price, this is the card for you. The bad news: there are more than 10,000 PSA 10s out there, so this suggestion isn't a terribly unique one.
POPULAR ROOKIES:
This tier includes cards from the most popular sets across both retail and hobby formats. Typically easy to buy or sell when needed.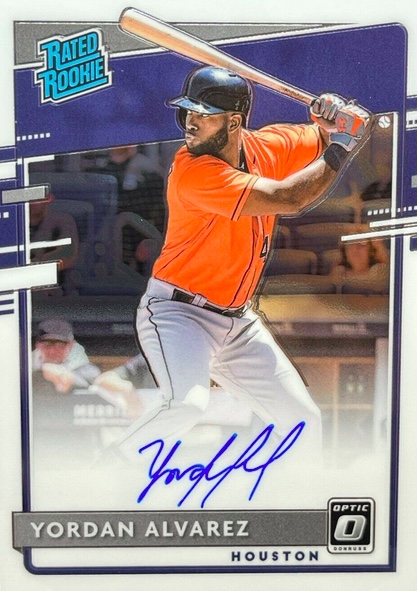 Topps Chrome #200: Where this card in a PSA 10 garnered between $100 and $150 at the start of the '21 season, gem mints can now be purchased for under $40. A pop over 2,600 could be the reason for the precipitous price drop.
Donruss Optic #45: There's a bit more scarcity surrounding this Optic rookie. With a PSA 10 pop of just 58, not many of these have gemmed. Red Wave (found in Target mega boxes) and Carolina Blue and White parallels (Walmart mega boxes) look great slabbed, but Alvarez's auto in the Fireworks and Rated Rookies signature sets are the real head-turners.
Bowman Chrome #25: In this image, the young Astros star is captured admiring one of his long ones. For some reason, though, the stare has a way of appearing even more awesome when it's wrapped in a Purple (/250), Gold Shimmer (/50) or Red (/5) refractor.
MORE UNIQUE ROOKIES:
This tier includes cards with lower print runs, unique designs, or cards from hobby-only products. Usually higher-quality cards than the Value or Popular tiers, though not necessarily more popular or easier to buy or sell.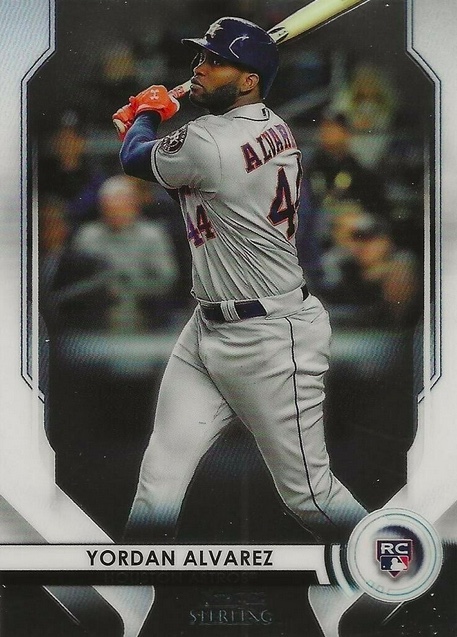 Finest #50: You'll love the way that light bounces off these shiny, colorful cards. But if you really want to show off for your friends in the hobby, find inserts (Finest Firsts, Finest Duals or, our personal fave, The Man) with Alvarez in them.
Bowman Sterling #95: As if Bowman needed another set in its already-stuffed catalog, Sterling comes along with its silver framing and chrome finish. If you can find it, this fairly rare Alvarez RC (pop 47) gives your collection a bit of cool.
RAREST AND MOST EXCLUSIVE:
We won't spend much time here because this category is likely out of reach for most collectors due to price, but they are still fun to look at.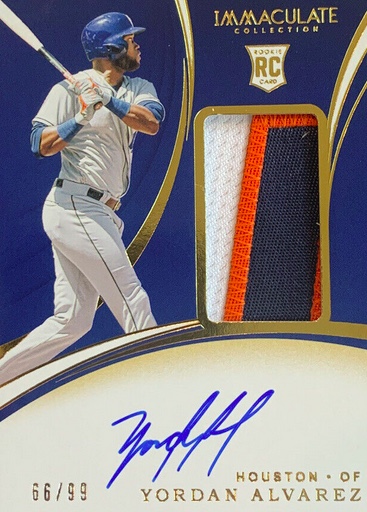 Sets like Topps Chrome Sapphire, Immaculate and Flawless typically feature visually stunning designs and low-numbered cards.
This is also where you'll find the most impressive patches paired with high-quality, on-card autographs. Don't worry if this tier is too pricey as there's a host of options in other categories that could be perfect for your collection.
Track your collection and maximize your profit with Market Movers, the hobby's most powerful sports card pricing platform! Learn more here.
Note to readers: If you purchase something through one of our affiliates, we may earn a commission.