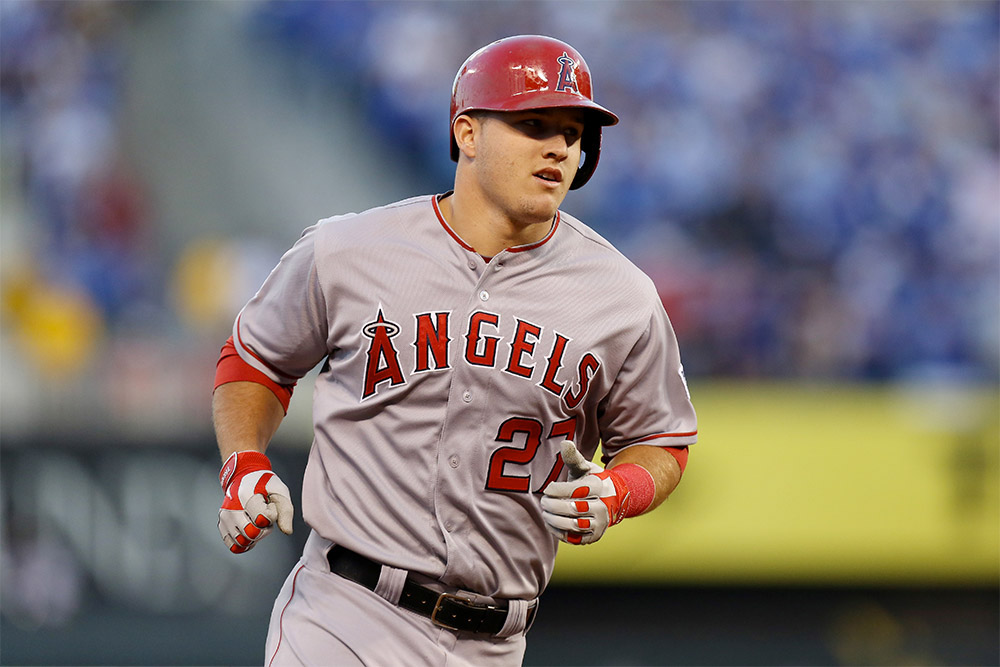 This guest post came through our Article Submission Program. Thoughts and opinions are those of the author.
What card would you purchase in the modern era and hold onto long term? Would it be someone like Aaron Judge, Patrick Mahomes, or LeBron James? All great cards and of course LeBron has already proven himself as a champion. Investing in a modern era card and holding it is more of a gamble these days since you don't know if the player will stay healthy or keep great statistics.
The card that I would obtain for the long term is the Topps 2011 update Mike Trout PSA 10. I'm just speaking of the base card also not the color variation, the Cognac Diamond version, or any other variation. I have watched this card grow in price over the years and I think it would be a good investment for the future. Let's look at some data. This card sold on March 15th, 2015 for $115.19. The same card sold this year on March 31st, 2019 for $865.00. That is an increase of 751% and that is just in four years. So it's been gaining about 66% every year since 2015. Recently this card has been selling for about $915.00 to $950.00 range.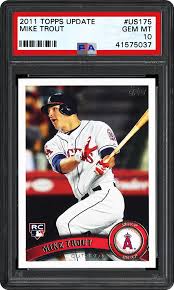 Many collectors will always advise to purchase vintage cards because you are investing in a proven commodity. While this is true, a lot of vintage cards have a heavy price tag and half the fun in investing in a modern day card is watching it hopefully increase in value. Let's look at this example of a vintage card. The Topps 1959 Mickey Mantle PSA 7 (with the red background) sold on September 15th, 2015 for $1,050.00. The same card sold this year on September 22nd, 2019 sold for $1,299.99. That of course is good and any increase is welcomed, but as you can see by this data it has gone up but not as much as the Mike Trout card.
TRENDING MIKE TROUT CARDS ON EBAY
We all know that Mike Trout cards for the most part do well in the market. His autographed cards claim some of the highest modern day prices out there. If he ever makes it to a World Series and wins it, I believe this card could possibly go for thousands of dollars. Overall I believe this card will keep increasing in value in the years to come. It will be interesting to see the growth of this card in another four years. I enjoy all the stats and percentages that come with finding the value of the card.
I'm sure you remember the story about Vegas Dave and how much he paid for a 2009 Mike Trout card. Look it up if you haven't and prepare for an extreme purchase price. That being said I think the future of Mike Trout cards will be lucrative as long as he stays healthy and keeps playing like he does. Remember someday these cards will be vintage also. Will they compare to today's higher end vintage card prices, only time will tell.
Part of the fun of collecting or investing is seeing what you get. Whether it's opening a retail pack or buying a hobby box. As a fan of the majority of sports cards I enjoy this activity every time. If I happen to pull any Mike Trout cards I always enjoy them. Anything from a base version to a one of one. Whatever card is your modern day card to invest in I hope it does well for you. As for me, I think I'm going to do some Trout Fishing.
What modern day cards are you investing in? Leave your thoughts in the Comments below.
Ready to take your sports card investing to the next level? Join my Membership Program now for card picks, analytics, premium community access and much more!