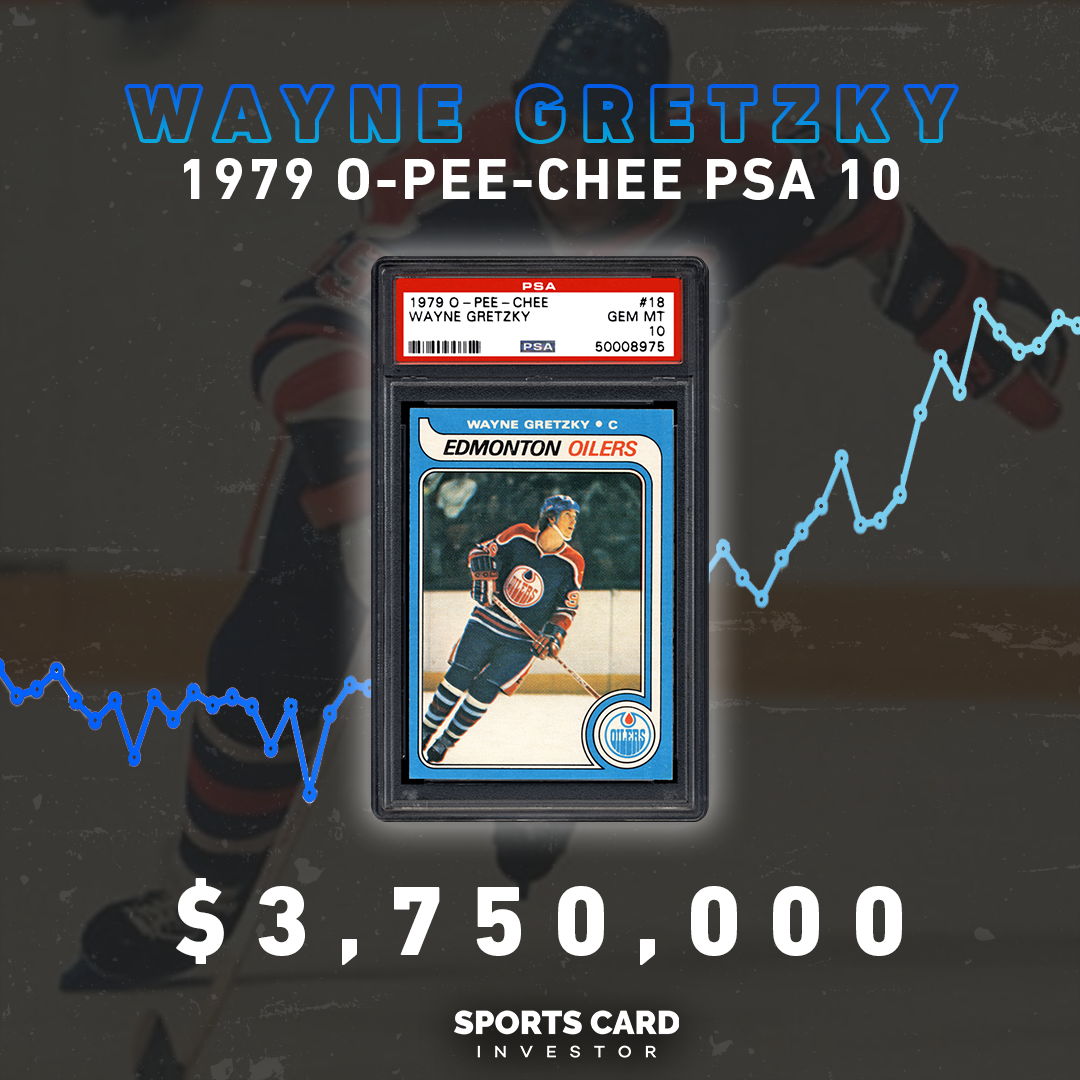 A 1979 O-Pee-Chee Wayne Gretzky PSA 10 rookie card recently sold for a record-breaking $3.75 million in a private sale brokered by Heritage Auctions.
The sale is the highest ever for a hockey card, breaking the record of $1.29 million previously set by a similar example in December, Heritage announced on Thursday.
The record-breaking sale of Gretzky's O-Pee-Chee rookie continues a trend of rising sales over the last decade. The sale in December was double its previous sale in 2016 for $465,000 and over 10x its sale of $94,000 in 2011.
Nearly identical to Topps, the O-Pee-Chee brand was distributed in Canada between 1965 and 1992 after a marketing agreement was reached between the two companies. Despite just small visual differences between the brands, a smaller print run paired with quality control issues has made the O-Pee-Chee example more popular among collectors.
"There are just a handful of cards out there to reach such stratospheric heights, and they bear such names as Mickey Mantle, LeBron James, Mike Trout, Honus Wagner and Michael Jordan," Dan Imler, Heritage Sports' Vice President of Private Sales and Consignments, said in a statement. "It's only fitting that the greatest hockey player of all time, and one of the most beloved and revered athletes of the 20th century, join their estimable ranks."
According to PSA's Population Report, there are just 6,612 total graded examples of Gretzky's 1979 O-Pee-Chee and just 6,600 of his 1979 Topps. There are just two PSA 10 examples of each and only 89 O-Pee-Chee PSA 9s and a mere 127 Topps 9s.
According to The Action Network, this sale is tied with a T206 Honus Wagner PSA 2 for 5th-highest among any sports card.
A 1979 Topps example recently IPO'd through fractional investment platform Rally for $800,000.
According to ESPN, the buyer and seller both asked to remain anonymous.
Track your collection and maximize your profit with Market Movers, the hobby's most powerful sports card pricing platform! Learn more here.