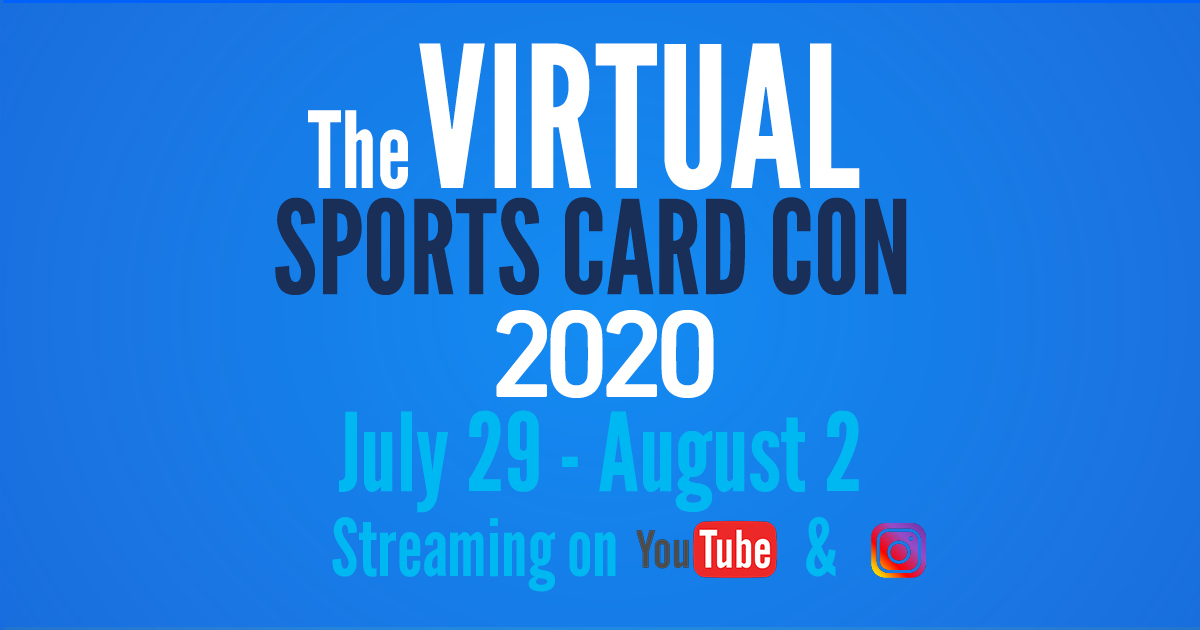 NOVEMBER 2020 UPDATE: We've just announced our Virtual Holiday Sports Card Con, to take place December 8-10, 2020! Click here for information and to register.
The following article announced our first Virtual Sports Card Con in July 2020:
Just like you, we here at Sports Card Investor were devastated to hear the National Sports Collectors Convention (The National) had to postpone their convention dates until December.
We agree it was necessary to postpone the event given the ongoing COVID-19 pandemic, but it still makes us sad. We were really looking forward to this year's National, as were many of you. We had some exciting Sports Card Investor fan events planned for The National, and we were amped up to get to meet many of you in person. The National is a huge event for the hobby that many of you plan your summer around, and for dealers it provides critically important revenue.
This morning our team got together to discuss the effect of the postponement and how we can help. We want to lift up the sports card community, the dealers, the breakers, and our fans who were affected by the postponement. After much discussion, we've decided to host a free, live, online sports card convention during the original National convention dates, July 29th – August 2nd, 2020.
This FREE event will be called The Virtual Sports Card Con 2020 aka, "The Virtual."
During these 5 days we will be livestreaming with dealers, breakers, manufacturers, and special guests from across the country, for free, on YouTube and Instagram. You'll have a chance to see the cards and products dealers were going to sell at The National, and dealers will be able to sell those cards to you live, in real time, during the broadcast. All for free.
It's our way of giving back to the community that has been so awesome to us.
Click here to register for The Virtual (it's free!)

Watch our announcement video to learn more: