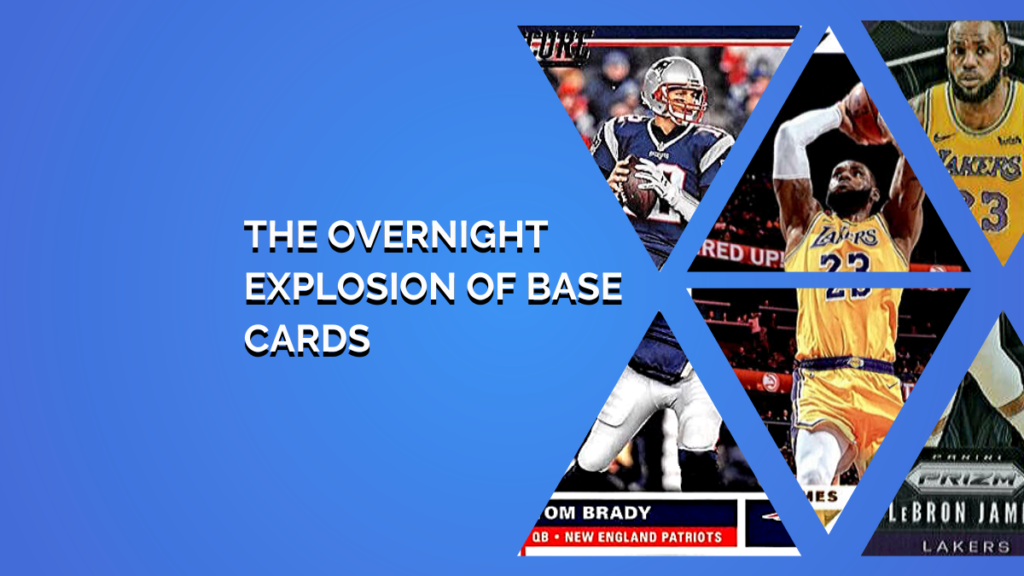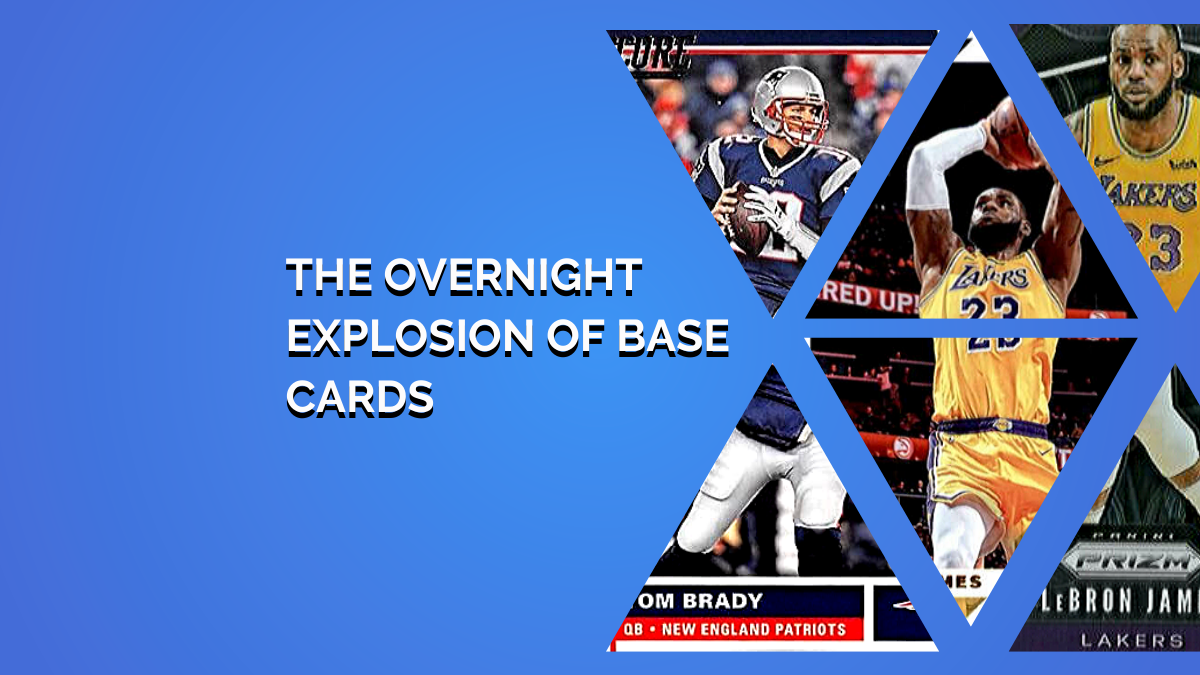 The Overnight Explosion of Base Cards
This guest post came through our Article Submission Program. Thoughts and opinions are those of the author.
Introduction:
In this article, I will be covering a very recent trend that has caused a few particular sets of base cards to spike in value almost overnight.
This trend is the extraordinary surge in the prices of cards from the first year that iconic sets came out. Most notably, 2012 was the first year for Prizm, and 2016 was the first year for Optic. The market has taken off, and base cards of star players from these sets are going CRAZY!! Here are a few examples to showcase exactly what I'm talking about.
Example #1: 2016 Optic Tom Brady
First up is Tom Brady's 2016 Optic base card. True to the trend, people are now scrambling to get their hands on a copy of Tom Brady's Optic rookie card. This card was only selling for a few dollars a week ago, and now it's going for around $30-$35.
Late April 2020:
Mid-April 2020:
Example #2: 2012 Prizm LeBron James
2012 Prizm has been a popular set in basketball for a while now because of the loaded rookie class. However, star players' base cards from this set have also seen incredible rises in value over the past couple of months. Back in late February, you could consistently buy LeBron's 2012 Prizm base card for $25-$40. Now, just two months later, that same card is selling for over $300!

Late April 2020:

Late February 2020:
Example #3: 2016 Optic LeBron James
LeBron James' 2016 Optic base cards are on the rise as well. Another aspect contributing to the increase of certain basketball cards is if other star players are visible in the background of the card. In this card, Kobe can be seen watching LeBron as he goes up for a layup. This trend appears to be catching on to the point that many eBay listings are even including things like "with Kobe in the background" in the titles. As of today (April 24th), these LeBron cards are going for right around $40-$45 when a month ago they were selling for between $5 and $15.
Late April 2020:
Mid-Late March 2020:
[adcards]
Conclusion:
Rookie cards have value because they are the first year of a players' cards and can never be recreated, which makes them scarce. Similarly, Optic and Prizm have become iconic enough to the point that hobbyists now hold a player's cards from the inaugural year of these sets in similar regard as they do their rookie cards. As this trend plays out at breakneck speed, consider adding an "Optic rookie" or "Prizm rookie" of some key players to your collection before the prices get even crazier.
Many colletors overlook base cards while trying to capture more profitable cards such as Prizms, Optic Holo's, Mojo's and, etc. This was an excellent example of how base cards, although not most collector's first choice, do have a niche in the hobby. They can be an effective way to earn a little capital to ascertain those more expensive cards. Can you add anything in regards to base cards or flipping low-value cards to earn capital or build a strong collection?
Many of us often look past base cards, often trying to capture high-end or low-numbered cards, but this is an excellent example, that base cards can bring value or further your collection. Do you have or have you noticed any other trend with base cards you would like to tell the community?
Ready to take your sports card investing to the next level? Join our Membership Program now for card picks, analytics, premium community access and much more!