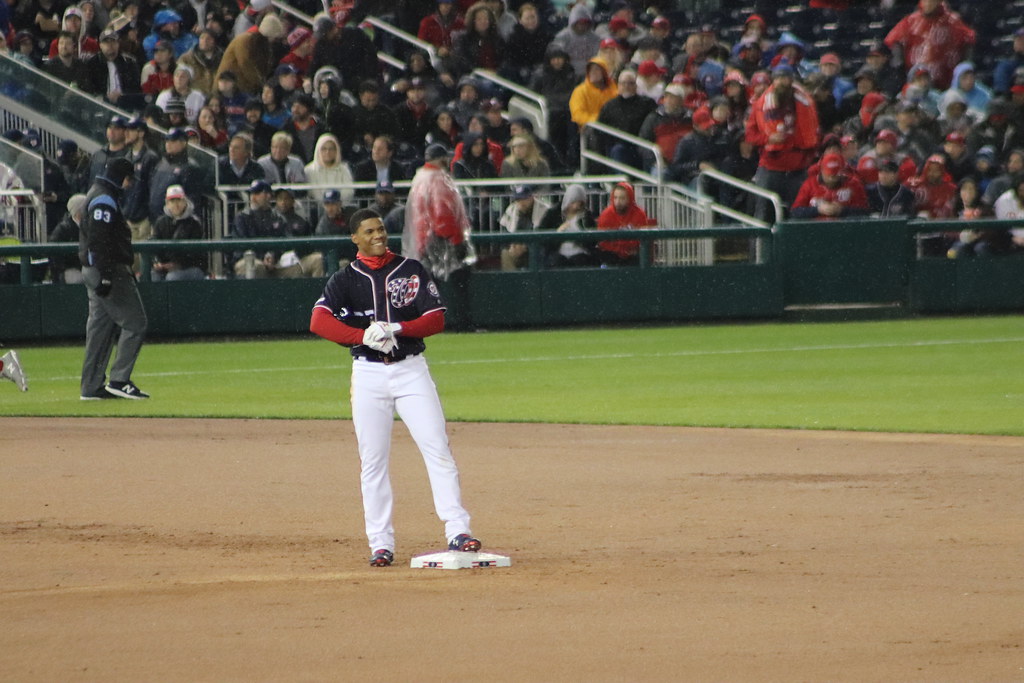 This guest post came through our Article Submission Program. Thoughts and opinions are those of the author.
Why do I invest in baseball prospects? For the same reason that JFK said we were going to the moon (and that Rice played Texas): because it's hard. Of all the thousands of baseball players who are drafted (And who doesn't know someone from high school or a rival high school who was drafted?), only a small percentage make the major leagues. And of these players, only a small percentage become stars. And you're only going to make a lot of money out of stars, so you're aiming for a sliver of a sliver. Do you find this daunting or am I only whetting your appetite? If the latter, you may have what it takes to invest in baseball prospects. But of course, the difficulty of doing this is not the only reason for the undertaking. We're looking to make money and have fun doing so, not for capital-depleting masochism.
In fact, investing in certified autographed rookie cards of baseball prospects can be quite lucrative. Consider football and basketball. In these sports, the popularity of the college game and the draft makes the best professional prospects already well-recognized by the time their cards are available. And the notoriety of an athlete is a significant element of the monetary value of his rookie card. Therefore, in these sports it's hard to find a prospect to invest in who is not already expensive. In baseball, on the other hand, the college game and draft are not nearly as popular, so it's more likely to find investment-worthy players whose cards' values aren't inflated due to popularity.
That being said, a little bit of notoriety isn't such a bad thing. My general rule when picking players is that you want some hype, but not too much hype. Hype is often an indicator of the player's viability as an investment so you do want to find players who, to an extent, have already been found by others, but too much hype means that the price of the card may exceed the probability of the player's deliverance of value. Two players whose cards I have done well with who fit in this category are Pete Alonso and Yordan Alvarez. These two guys were not considered to be in the upper echelon of prospects that included Vladimir Guerrero, Jr., Fernando Tatis, Jr., and Eloy Jimenez, and so a year ago their cards were not nearly as expensive as those of the latter three. However, they did demonstrate that they had the potential to hit a lot of home runs while still hitting for a decent average and playing for visible teams. Of course, not every such investment is going to be the sort of gold mine that Alonso and Alvarez were, but when investing in baseball prospects, you don't have to be right every time. In fact, if you see the kind of returns that these two players provided, you don't even have to be right half the time.
If you want to get into this, you have to become a second-hand expert. You could very well watch minor league games online and evaluate players yourself, but this is a time-consuming endeavor that requires significant expertise. Instead, I recommend reading the blogs and websites of those who have done this hard work and know what they're doing. Don't be completely derivative though. Your task is to evaluate the evaluators, and you are going to have to know the game in order to do this. If you played baseball in Little League and high school like I did and are a fan of the game like I am, doing this can be a great way for you to experience more of a connection to your sport. Your best friends are going to be fantasy baseball websites and rankings. There is a lot of information out there because there are dynasty fantasy leagues in which participants can draft minor league prospects and hang onto them. But you have to be careful: just because a player might be an asset in fantasy does not mean that that player's cards should be invested in. You want to focus on players who have the potential to hit a lot of home runs on the major league level and hit for at least a decent average (.260-.270 minimum).
One of the best things about investing in baseball prospects is that it takes a lot more than raw athleticism to make a great baseball player. Makeup and game smarts and psychology are integral factors of a hitter's success. I am just going to focus on one player here to
communicate what I'm getting at: Juan Soto. Juan Soto two years ago is the paragon of the type of young minor league player you want to invest in. First, he was obviously a gifted player. Tools and talent are not everything in baseball, but as far as investing is concerned, they are necessary. You don't want to invest in the kind of guy who might hit .270 with 15 homers in the bigs but is a really hard worker and has a great attitude. You want to find gifted athletes who are really hard workers with great attitudes. One of the first things I read about Soto was that he had an "advanced approach." When you find a guy who can tear the cover off the ball and has an "advanced approach," your eyes should light up. Remember, being a great major league hitter about more than just being able to tear the cover off the ball. An at-bat is a battle with a pitcher, and you want someone who is savvy about this contest. Another thing that I read about Soto was that the Nationals told him he needed to get faster and he worked his butt off during the offseason and got noticeably faster. Now, as far as investing in Soto is concerned, his speed doesn't really matter. But the fact that he was sufficiently competitive and hard-working to do that speaks volumes. Baseball is a game of constant adjustments, and the players that are constantly sculpting themselves into a better form do the best. So with Soto, I knew I was not just investing in a gifted hitter, but also someone who possessed the intangibles to be an all-time great.
Now, go out and find the next Soto!
Who do you think is the next Juan Soto? Tell us in the Comments below.
Ready to take your sports card investing to the next level? Join my Membership Program now for card picks, analytics, premium community access and much more!