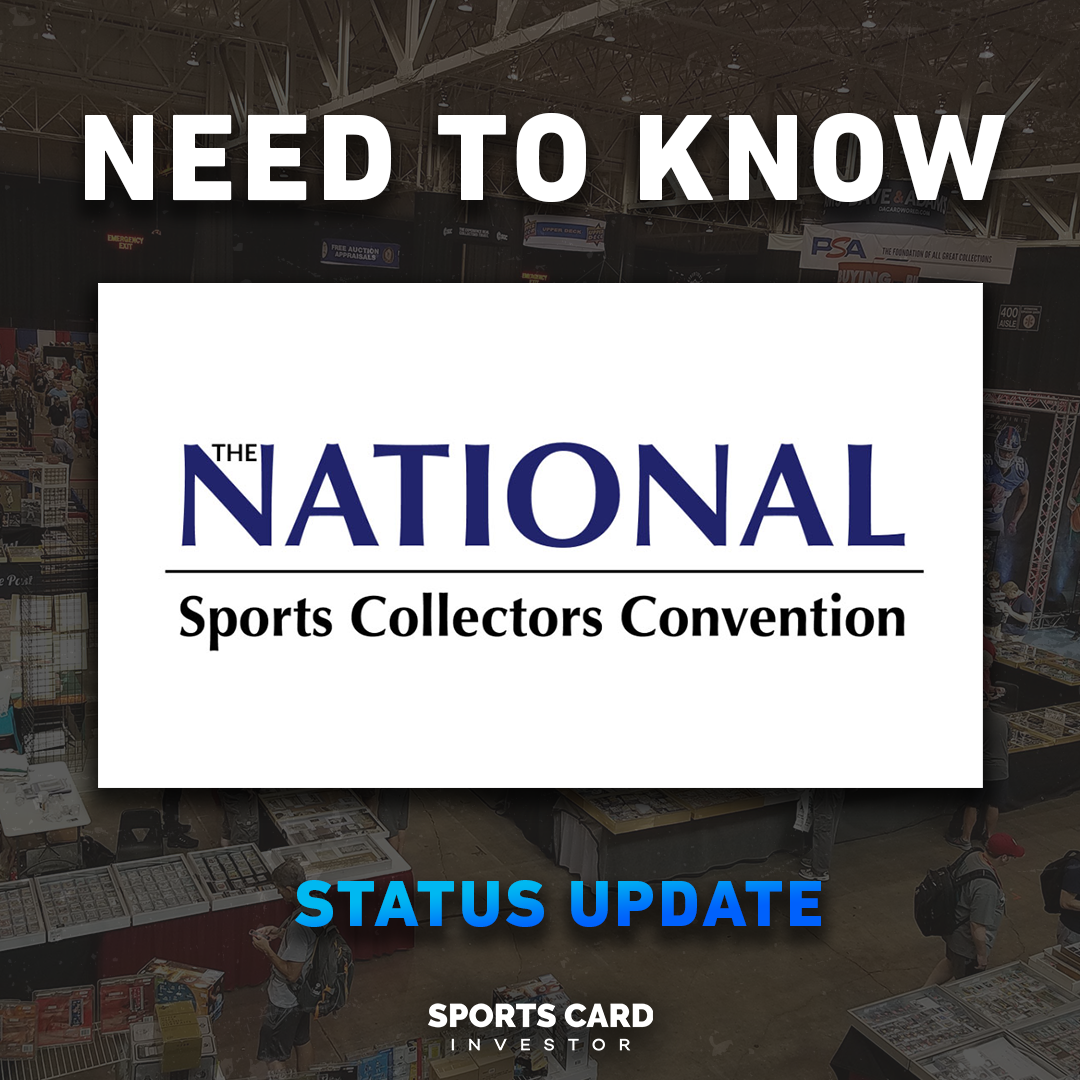 The National Sports Collectors Convention announced Friday that it expects to go on as planned this summer amid the Covid-19 pandemic.
Scheduled to take place July 28 through Aug. 1 in Rosemont, Ill, The National originally planned to announce a decision around June 1.
"The National had previously mentioned that a final decision on the 2021 National will be announced in early June. We feel even more comfortable making that decision given the actions of the State of Illinois," The National said in a statement. "We will follow the numbers from the Illinois Department of Public Health closely. We fully expect that the 2021 National will proceed as planned."
The state of Illinois announced Friday that it is entering the Bridge Phase of its reopening plan. The Bridge Phase is the final step before Phase 5, which allows all activities with no restrictions.
Phase 5 can be implemented on June 11 if Covid-19 metrics continue to decline after a required 28-day monitoring period.
NSCC Director of Media Relations Ray Schulte told Sports Card Investor Friday that another update will likely be given around June 1.
The National previously announced that it had no plans to relocate the event and guests wouldn't be required to provide proof of Covid-19 vaccination to attend.
Guests will have the option to have tickets refunded or rolled over to a new date if the convention is postponed or rescheduled.
Track your collection and maximize your profit with Market Movers, the hobby's most powerful sports card pricing platform! Learn more here.