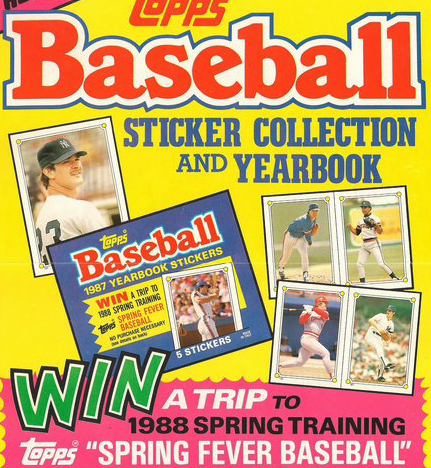 This guest post came through our Article Submission Program. Thoughts and opinions are those of the author.
PART ONE: IT IS HARD TO CHANGE!
As we start 2020 with all of our resolutions of health, wellness, and whatever else you may have put out there to go achieve, I have set forth on a journey that is beginning to feel similar to that of Frodo and Sam on the way to Mordor . . . saying goodbye to collecting cards as I know it. I pride myself on being a relatively "aware" person and yet am wrought with this "urge" to complete sets in order to stack on the shelf and look at with pride. Like I tell many of my patients at work, a journey may begin with a desired destination and a map, but the map is still useless to you! That is because you also need to know where you are on that map and where you have been. So with that, let's start with my journey to this point and where I am today.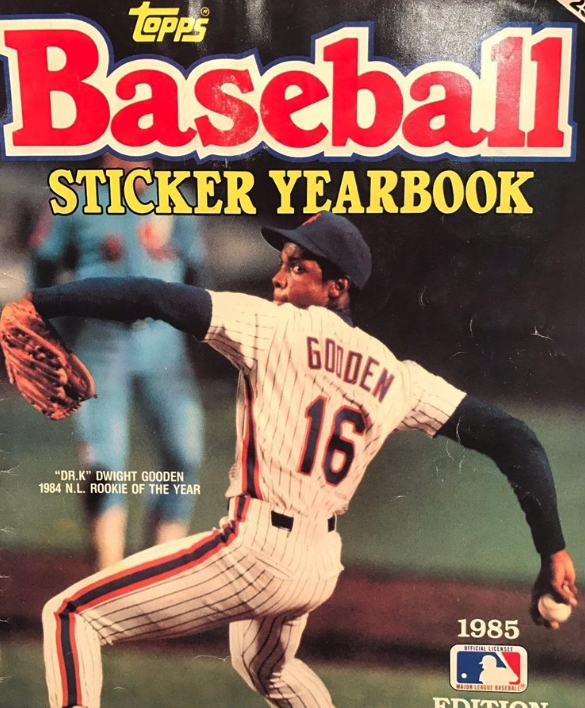 I haven't even recalled this information for well over 30+ years as I thought my first connection to the hobby was a 1986 Topps Complete Set from Santa, but when writing this I recalled it was actually the 1985 Topps Baseball Sticker Yearbook. This was the year after my Tigers won the World Series. I was already a huge fan of the game of baseball and played in the yard a lot, but didn't watch much as a six-year-old. I gained much more interest after OUR team won the World Series. I remember getting this book and opening packs hoping to get the Doc Gooden sticker I needed to complete the Mets page and learning names like Drabek and Reuschel and spending most of the time in that book with my boys – Gibby, Tram, Lou, and Lance. The next step? I than likely "circled" the aforementioned 1986 Topps Complete Set in the JC Penney Catalog because Santa could see into that catalog to know that I wanted that. From that point on I requested the Topps set each year, as well as the Topps Traded set, until about 1993 and 1994. And like any true Junk Wax Boomer, I spent an inordinate amount of my spending money on cards trying to pull Ken Griffey Jr. From 1990-1993 I amassed a glorious collection of those rosy red 1990 Donruss, canary yellow 1991 Fleer, and rainbow 1991 Score baseball cards. Hitting a few Griffeys and two Todd Van Poppels!!!! But ignoring the likes of Mussina and Chipper (I've since saved them from their collection grave). As a youth, I would studiously try to populate my own sets and keep track of which cards I needed. About monthly I could talk my parents into going to the card shop 30 miles away to seek out those needed singles. No eBay or Marketplace at that time. I came to my senses about the time that other things became important – girls, video games and sports – and the "collection" sat there . . .but the seed had been planted!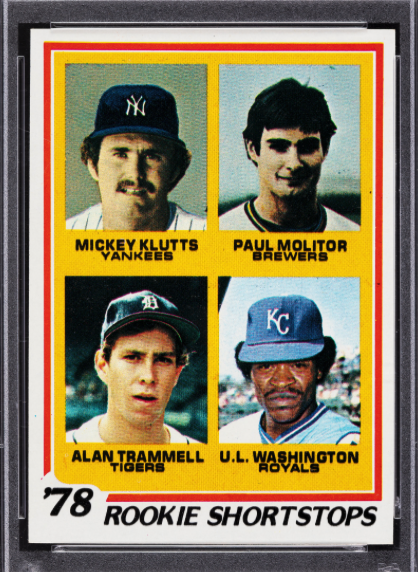 I moved that "collection" around a couple of times from multiple homes and tried to sell some in garage sales to recoup costs, getting frustrated when my 1978 Trammell/Molitor Rookie card was stolen (I'm sure it would have graded out as a 4 now so no worries), but for the most part, it sat until 2017. For Christmas that year, my oldest son who had just turned ten asked for some baseball cards. He is a baseball junkie like I was at his age and watches copious amounts of YouTube videos about the game. Something I know I would have done if I was a child in this day in age. We got him a blaster of 2017 Topps Update from Amazon for $30. I live one mile from Wal-Mart where the same thing was $20 so you can tell how out of touch I was. Well, when he opened that gift on Christmas Day and I opened those packs with him . . . that seed germinated and took over. I was down to Wal-Mart (after learning that I could get them there) and bought blasters and packs in a way I never was able to. I have a great job and financial means to do this, something I did not have at 11 and 12 years of age. I also got into online breaking small scale) with a friend and got into 2017 Bowman's Best and others like 2017 Chronicles to go "hit hunting." In 2018 I dove headfirst and put together most sets you could make in retail – Flagship, Update, Gypsy Queen, Opening Day, Holiday in Topps. Bowman Base, Bowman's Best, Donruss and more. This carried over into 2019 with some smart decisions like leaving out Donruss, Gypsy Queen and Opening Day, but I probably spent that money on more of the others. This brings me to October 2019.
Most of this year I had the nagging notion that what I was doing was not fruitful in any way shape or form. Sure there were cool hits in some of these, but retail is retail. A great way to get base cards and build sets . . . that will never be worth anything. Because in 2019 I tried to become more of a student of the hobby. I still have a great job, but I have no idea how much I have spent in retail and if I did, I would likely become ill looking at the number. My education in the hobby became clear. I was the guy of which others were making money. I would spend $2 for the insert card to complete the set I was trying to complete and it became clear to me that this and the "lottery" of retail packs were never going to pay any dividends like I was trying to convince myself that it might. Even if I sold all my base Acunas, Torres, Sotos, Ohtanis, Bellingers, Judges I wouldn't make a dent in that number. So it was time for a change and man has it been difficult.
Youtube videos such as Geoff's have been invaluable to me during this transition and will continue to be as I work to alter my baseball card identity. I look at my complete sets on the rack and know I have to break them to get the good cards out and pitch the rest as a hand collated set is not worth that much, but I find so much resistance in doing so. I cracked a 1993 Topps set from the "old collection" the other day searching for Jeter's RC, so I'm making steps. I've bought up a few Jeter RCs in preparation for his Hall of Fame announcement in two weeks and plan to post them to eBay so that the auctions end the day after the announcement just as Geoff highlighted in his episode on HOF announcement rises. I've sold a lot of stuff I didn't want on eBay and made a little nest egg that I've put into a few guys that I hope will see bumps this year like Robles, Buehler, Flaherty. I also picked up a couple of highly desired cards I wanted like an Acuna SP Red Blue Jersey.
All in all, I sit here on the sixth day of the new decade talking myself into not buying 2020 Topps like a crazy fool when it comes out in a month. Also, I am pondering on the reality of this path if I stay on it based upon a well-known baseball card YouTuber. He noted a family emergency for a while and after six weeks of speculation informed his watchers that his wife had left with the kids and filed for divorce. While reasons were not given, anyone that watches this guy knows that his "love" of baseball cards may have had a huge factor in his wife's decision. While we don't know the whole story, one thing I know is . . . I will not let that be me!
Stay tuned as I look to share this journey with you this year. At this time I have bought and sold 2019/2020 Prizm boxes to make some money, bought low on some Jeters and other speculative cards and am looking at my current "collection" trying to deal with the grief of selling it off and getting the money that I think I may have in it and possibly lose the thousands of dollars that my dreams think it may have in 50 years. I have always aimed to be a student of whatever I set my mind to, whether it be chess, Scrabble, or this! Lessons yet to learn – mastery of shipping costs and adding PWE to my sales, finding other ways to sell other than eBay, and find the balance of building a nest egg and using it appropriately to get into some of the really cool stuff that is beyond my reach right now. Stay Tuned!
Great article! Trevor, like all of us, has roots in collecting that reignited and he is now maturing into a sports card investor. Do you have a similar story you would like to share? Tell us in the Comments below
Ready to take your sports card investing to the next level? Join my Membership Program now for card picks, analytics, premium community access and much more!