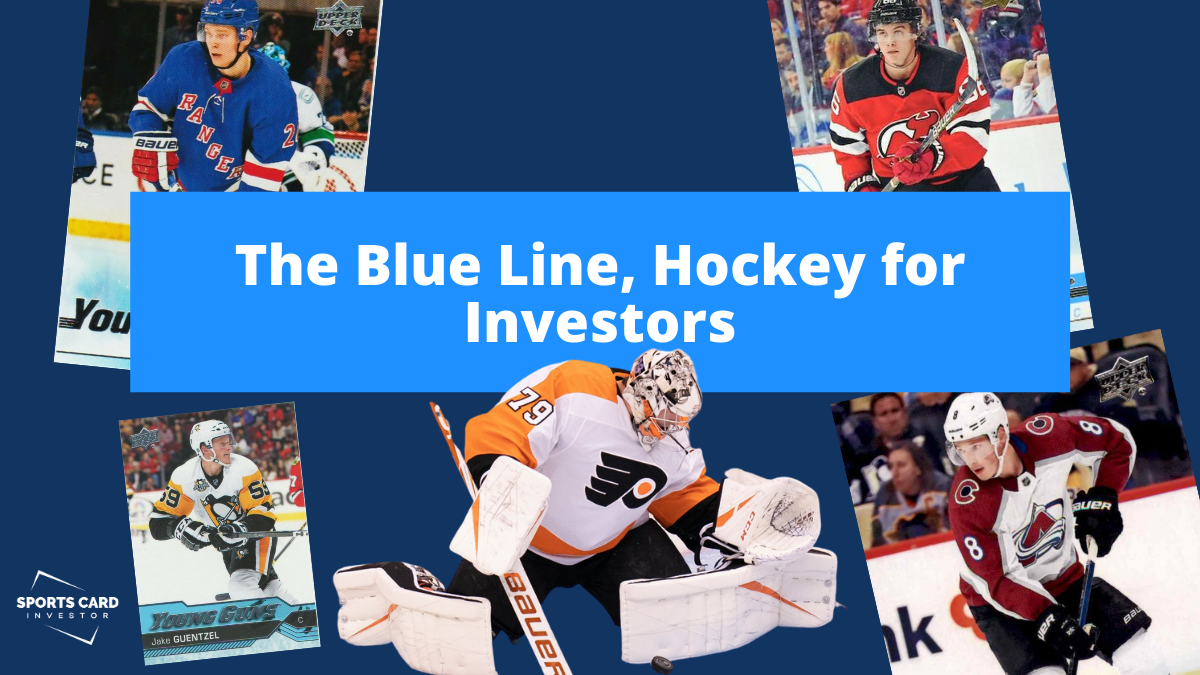 This guest post came through our Article Submission Program. Thoughts and opinions are those of the author.
Introduction
It's the most exciting time of the year with the best sport approaching playoffs and we get to see all our slabbed investments play. There will be LeBron and Zion and… wait a minute, wait a minute wrong sport people. It seems the majority of sports card investing is done in the other three major sports and people glance over hockey. Well no more, Connor McDavid, aka McJesus, just had a record-breaking rookie card sold recently for $135,811. I know, I know it's not LeBron money, but still, hockey and hockey cards are gaining momentum. Let's not forget what makes basketball so popular is that it is a global sport with tons of fans. Well, hockey is and has always been a global sport with a smaller fan base, but some would argue more passionate). Plus, we got the best trophy in ALL of sports.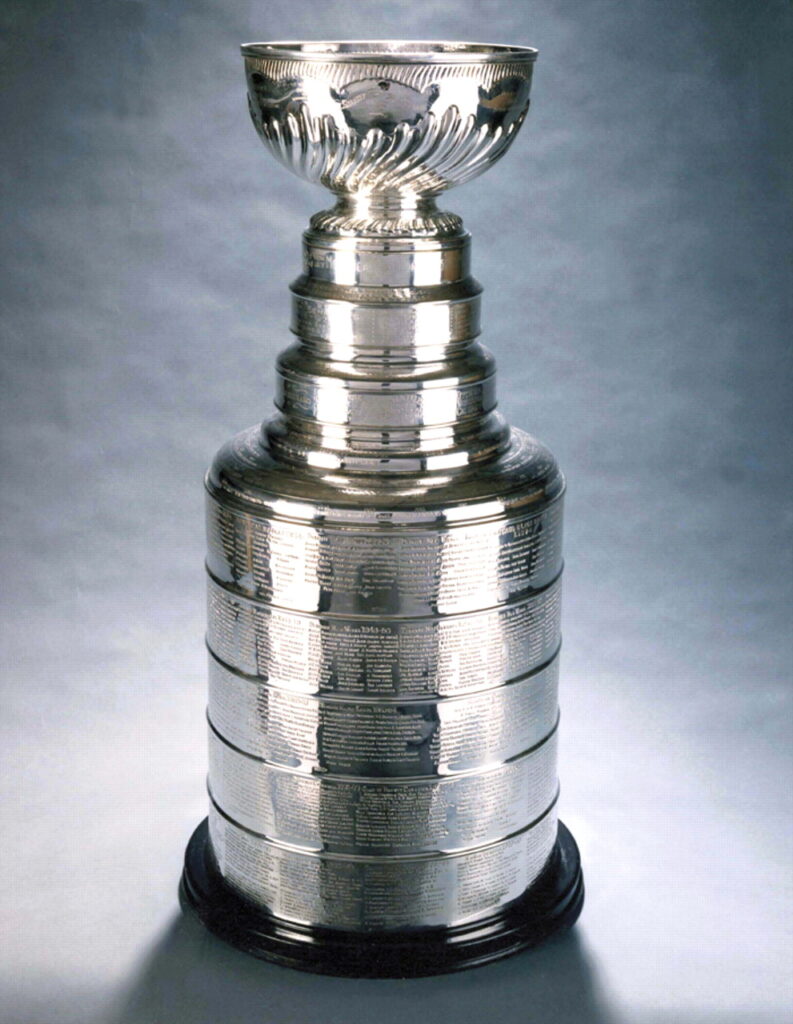 But how can you, who loves sports cards, make any money in this market? Well, surprisingly, it's very similar to other markets, and I'll break down which cards to look for and how to decipher if a player has a good chance of moving card values. Here's a top-five of types and brands of cards to look for.
Popular Brands to Target
Upper Deck Young Guns are the staple rookie card familiar to all investors. These will be the cards that you most often see graded and come in a variety of retail and hobby packs. If you are targeting specific players, then owning a few young guns is a must. There are two variants that gain a lot of attention as well, the Exclusives numbered to 100 and the High Gloss numbered to 10. Beware as there is also a Canvas version of the Young Guns and while they look nice, they are not as sought after and generally command much lower prices. On a more rare note, there are the clear acetate Young Guns that aren't numbered but command higher prices due to their SSP status.
Upper Deck SP Authentic Future Watch Autos are the second most popular brand. People love the fact there is an autograph on the card and typically, they are numbered to 999. You don't see too many of these graded, but they are floating around out there. There is a subset that is called Retro and the numbers are out of 399, but they don't command higher prices as fickle investors don't consider these true RCs.
Upper Deck The Cup Rookie Patch Autos are the creme de la creme of the collector world. The Cup is the super-premium product Upper Deck puts out and they are class cards, very stellar. This is the type of card the record-breaking McDavid sale was. The box set you back hundreds, but if you hit a nice RPA it generally makes up for it. Highly sought after and highly valuable, these cards should be the cherry on top of your hockey collection.
Upper Deck Black Diamond Diamond Relic Rookie Cards are hot as well and that might have something to do with little tiny diamonds being on the cards… that and they are generally short printed to 99 with super rare 1-1 black parallels. These things usually go for a mint and are nice to hold in your collection.
Upper Deck Premier Acetate Rookies Auto Patches are going to be nice when they hit, which would be sometime in September. It's a mid-high-end product if that makes sense going for about $200 a box. The cards have all the makings of being hot collectibles. Past premier rookies are holding great value. It's a great middle-ground between The Cup and lower end cards.
TRENDING UPPER DECK (YOUNG GUNS) CARDS ON EBAY
Those are the basics on the type of cards you should look out for and much like other sports, the emphasis is on rookie cards and more importantly, the most sought after rookie cards. There are plenty of quirky cards that gain a lot of attention that I didn't mention, but basically, you want to break it down into a basketball formula since most are familiar with it. Young Guns tend to be your prizms, but with fewer variants, no, there is no half candy stripe half avocado variant numbered to 73.5. RPAs are still RPAs, but The Cup reigns supreme for those. Future Watch Autos are the preferred auto variant of a rookie.
Now that you know the types of cards to look for how the heck do you focus your $$$ on a few players? There are a few solid names like Conor McDavid, Sidney Crosby, Alexander Ovechkin, Auston Matthews. These guys always claim the top money spot, but there's more to it than that. There are 20 players on a hockey team. Four lines of 3 skaters each on offense. Three defensive pairings and a goalie and his backup. The top two offensive lines are your scorers, 3rd offensive line is your shutdown defensive line (they often play the other teams' top line), and the 4th line is your grinders (They only play about 10 minutes a game). Defensive pairs are generally ranked as your best defensemen in the first pairing (eating up close to 30 min a game) while second and third pairings are played less and respectively so, meaning the 3rd pair might only see 12-15 minutes in a game.
Some things you can do… Look at linemates, Who does Sidney Crosby play with? You can look at players who are in the shadow of star players like Evgeni Malkin or Leon Draisaitl (who will probably win the Hart trophy-MVP). For defensemen, it's essential to look at who quarterbacks the power play; high scoring defensemen gain more attention than traditional stay at home defensemen. Pay attention to injuries. If a stud winger goes down and someone needs to step up, you might want to look at that new replacement because heroes are made in the quest for the cup (and that subsequently affects card prices).
As a good analyst of the game, I have a few players I'm watching closely in the playoffs. Just like basketball, you are making your investment "bets" on players by loading up on individual cards and hoping for a cup win or memorable playoff run. Longevity is the key; if your team or player gets knocked out in the first round, the cards will go cold. So without further wait here's a few players I am keeping an eye on when playoffs roll out in little over a week:
Potential Playoff Gold
Full disclosure I'm a Penguins fan, so Jake Guentzel is my guy to watch here. He hasn't played since the end of December when he took a nasty spill that required shoulder surgery. This guy is legit, the quietest 40 goal scorer last year. Might have something to do with playing on Sidney Crosby's line, but the kid knows how to finish. There's a ton of potential here if the Penguins push for the cup. Also, a lot of long term potential too as the Penguins have signed him for quite a while.
Ilya Mikheyev – Another player who finished the season on the IR as he had a tendon cut in his wrist from a skate (kinda makes pitchers missing games due to hangnails look a bit absurd). Before he was injured though, he was putting up some great numbers as a rookie, he has played on the third line which is pretty sneaky good as they aren't generally your scorers, but Toronto is blessed with scoring depth… defense no so much. It'll be interesting to see if he can keep his regular-season points per 60 minutes at the blistering pace it was. You also might have seen his numbers on the top trending hockey cards for sports investors.
Cale Makar – This dudes' hype and subsequent price of cards are up there. He's pulling premium dollars for his rookies. While technically his rookie season is 2019-2020, Makar made a postseason appearance last year that kind of lead to the hype we have today. He had 6 points in 10 games as a rookie defenseman skating his first-ever NHL games in the playoffs last year. He's up for the Calder this year as rookie of the year. A solid playoff performance would bump his cards even higher.
Taylor Hall – Arizona hockey has been a pet project of the league for a while now ever since Wayne Gretzky coached them (bet you forgot that). The GM John Chayka pulled the trigger on a midseason trade that sent the former league MVP to the Coyotes. And now the Coyotes are back in the playoffs for the first time in a long time. Can this dark horse team make some waves? If so, it begins and ends with Taylor Hall's performance who is in line for a mega-deal after this year.
Adam Fox and Kaapo Kakko – Two rookies on a surprisingly good Rangers team. Not sure the Rangers have the depth for a push to their first cup since 1994, but it'll be great to watch these rookies and see the minutes they get and what they do with them.
I'm pleading with you; when your basketball team is not playing, or baseball is getting boring, then watch some hockey. It's a fast sport with a lot of action. There are generational talents on the ice and rivalries like no other. Each player is giving 100% for their chance to get their name engraved on the best trophy in all of the sports.
Excellent article, especially with Hockey back in full swing, and a few of the players mentioned are in play. If you have anything to add regarding Hockey and how we as investors can gain the advantage, we'd love to hear your thoughts and comments.
Ready to take your sports card investing to the next level? Join our Membership Program now for card picks, analytics, premium community access and much more!