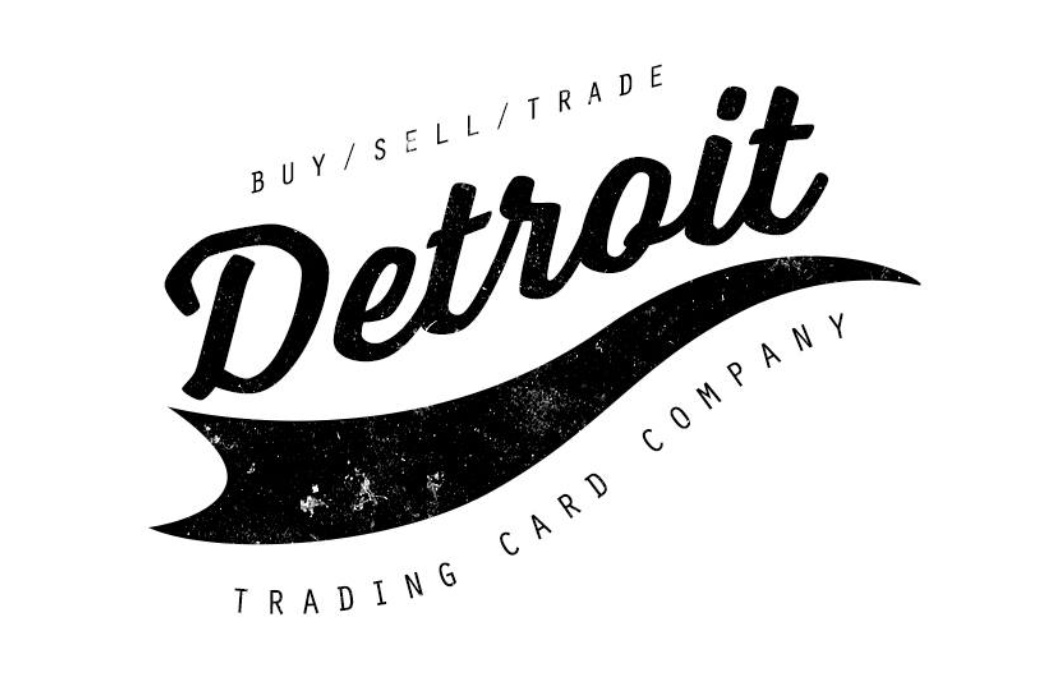 This guest post came through our Article Submission Program. Thoughts and opinions are those of the author.
There's an old adage that I try and live my life by: "Be Brave Enough to Suck at Something New." Well, the something I'm writing about today isn't exactly new to me, but I'm learning that I am sucking at it, at least out of the gate, nonetheless. Before I delve into my futility, you should know I spent much of my late teens, early twenties and even into my mid-twenties, behind a pair of tables at local and regional sportscard shows all over the Midwest.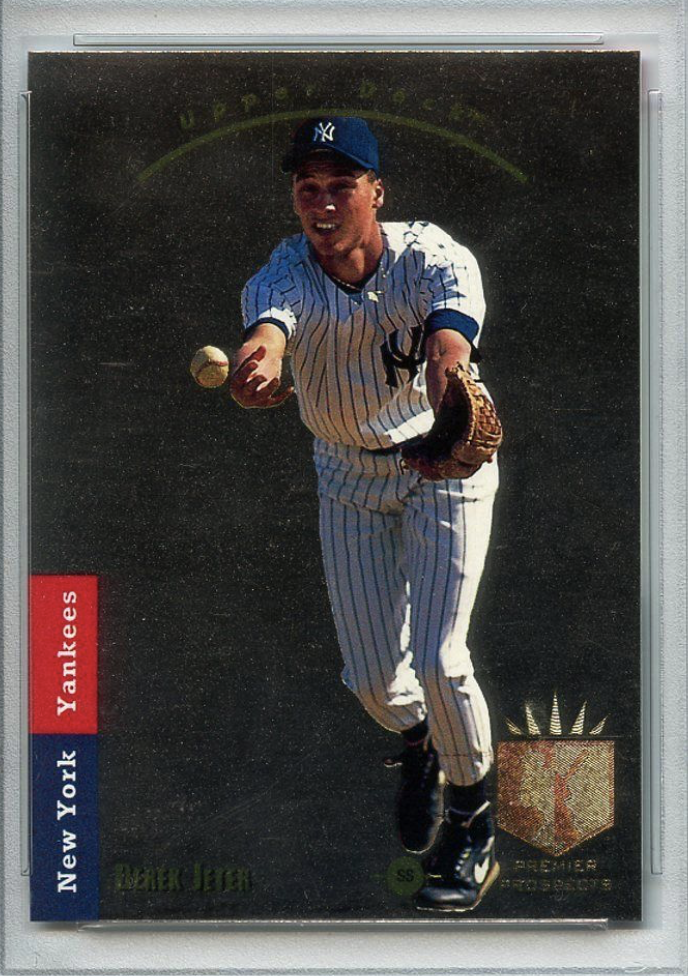 My brother and I began collecting around 1986, and quickly my entrepreneurial nature turned that collecting concept into a very small business. Within a year after that, coupled with a lot of passion and dedication, our one or two wax-box small business, turned into the purchase of three or four cases of Upper Deck, Topps, Skybox or whatever the newest product release was that month at a time. I found myself paying my college tuition with money from trading cards. My brother suddenly could buy the latest video game, and guitar string as well. Back then, the process as simple. We would sit at the kitchen table and break down boxes for singles and inserts, every pack like an unscratched instant lottery ticket. I remember myself shouting with joy with the pull of a 1989 Upper Deck Ken Griffey rookie (I didn't know then there were 20 Million of these in circulation). I remember my girlfriend (who is now my wife) smile with the pull of a Shaquille O'Neal Stadium Club rookie card, and the rush we all got when that Jeter SP rookie came into view from a pack of Upper Deck SP. Some of the best memories of my younger days are literally my family and me at that table, a stack of wax packs in front of each of us, and one-by-one we opened them all — turning our passion into fun… and profit.
Fast forward two decades and I'm scouring eBay listings, pouring over PSA population reports, staying up way too late devising a strategy for a hobby I once knew so well and now, admittedly, am trying very hard to figure out. But truth is…. I love every single second of it. It's a different world from the days my brother and I would pick up cases of Upper Deck SP from our local distributor's house. Now, companies open boxes on Instagram, selling spots to people scattered all over the country, all over the world. Now, social media and websites drive the industry, replacing all but a very few card shows. It's exciting to me, and terrifying all at the same time.
I'm having to learn new vocabulary, study a new financial reality, and try and sift through a million different ways to turn a profit from my passion for trading cards. It's become much more complex, much more volatile, and much more thrilling, honestly. In many ways, it's become more refined, and a business that was once very straight forward has evolved into a rather complex endeavor. And, right now, most of the time, I feel like I suck at it. And I'm ok with that feeling… for now.
For example, in late 2018, when I decided to get back into the hobby, hoping to create a side hustle that I could really enjoy, I had no intention of sucking. Heck, I thought since I was pretty good at building the business back in the day, I would have little trouble picking up where I left off. That said, I took $500 and bought several boxes of Panini Prizm basketball blaster boxes I found at Target and a couple of boxes of Prizm football. That's how I started in the late 1980s, and that went ok, so that's how I was going to do it again. Well, I lost my shirt and the majority of the $500 investment. I pulled a couple of Saquon Barkley base cards, as well as a few Luka Doncic and Trae Young base, but that was about all the excitement these boxes could muster. I sold these quickly on eBay and licked my wounds, wondering if I had completely lost my mind. The sucking process had begun.
Humbled and embarrassed, I waited a few months to purchase anything more, taking the time to study and research the industry (and giving my wife enough time to cool off after wasting about $500), then began to purchase singles on eBay. I basically zeroed in on a few players/cards I thought I could buy low then flip a few months down the line. My patience paid off as I was able to turn some educated guessing and prospecting into a small profit. It's amazing how much I've learned in the past few months about the hobby, the business, and myself. I'm hoping some of this can help others who are struggling to get their footing as well. I'm not claiming to have the answers, far from it. I'm still learning, still sucking at it, but I'm making progress. And if I can do it… so can you.
Here's a rundown of five tidbits of advice that genuinely helped me move forward. I think it can do the same with all of you just getting back into the game.
Don't apologize for calling it a business. Some hobby snobs look down on folks who flip or invest in cards for profit. Who cares. It's a business, and we need to understand and embrace that. There is absolutely nothing wrong with it being a business. Having this business-focus mindset can help guide your decision-making process. Don't apologize to anyone.
Don't spend the house payment on Zion Williamson Prizm Silvers. For the vast majority of us, this will, at best, be a side hustle we love. Work within your means always. Now, those means I grow with the success of your little venture, and that's cool, just don't cross the line. This is something I still struggle with today. I am still at the point where I'm passing on high-dollar PSA 10 refractors, and instead of buying more affordable base rookies and either sending them to PSA, or purchasing PSA 10 copies of those cards at good prices when I can.
Know your product and embrace your niche. If you love basketball and baseball, and I mean really follow the game, then just focus on those sports. Embrace niche-oriented thinking. You can't be everything to everybody… at least not yet, But, your knowledge of the game you love will directly translate into your ability to hit on players. In my own experience, I love basketball and minor league baseball in particular. Before last baseball season, I had heard from sources about a guy named Peter Alonso a couple of years back and had been following him through the minors. This knowledge led me to purchase numerous Alonso rookies prior to last season. He had a record-setting rookie season with the Mets, and I had a large profit margin on each of those cards.
Buy on eBay, and don't be afraid to sell on Instagram and Facebook. This tip may spur a few arguments, but honestly, selling on eBay can be a pain. The fees are high for starters. The fraud and scam artists are growing by the day, and the system is slanted heavily towards the buyer. I understand the concept that the world is your marketplace, and if eBay is your thing, then good for you. I sell on eBay but try hard not to depend on eBay for all my sales.
For me, I love the community on Instagram and Facebook. I've had very few problems, and embrace interacting with this community. I've learned a lot and made some good friends.
Lastly, don't be afraid to suck at this for a while. It's okay, really. It's a tough business. I don't know about you, but I kinda enjoy the challenge of it all. Building businesses is my thing. I'm going to make mistakes. I'm going to do dumb things, and I'm certainly going to spend some time questioning my sanity. But, I'm also going to look brilliant every once in a while. I'm also going to learn a tremendous amount about the business and myself. I'm going to get better at it. I'm going to be successful And, most important, I'm going to be doing something I love. That ain't all that bad in the end. But, before the success, you can't be afraid to suck at it.
And, for Heaven's sake, don't let the fear of sucking and making mistakes and messing up stop you from enjoying this industry, and making a little bit of money in the process. You can do this, and you will.

John is well known in this community, this was an excellent article with great advice and tips to learn from. Visit his eBay shop at detroittradingcardco. Can you add anything from your own experiences? Tell us in the Comments below
Ready to take your sports card investing to the next level? Join my Membership Program now for card picks, analytics, premium community access and much more!