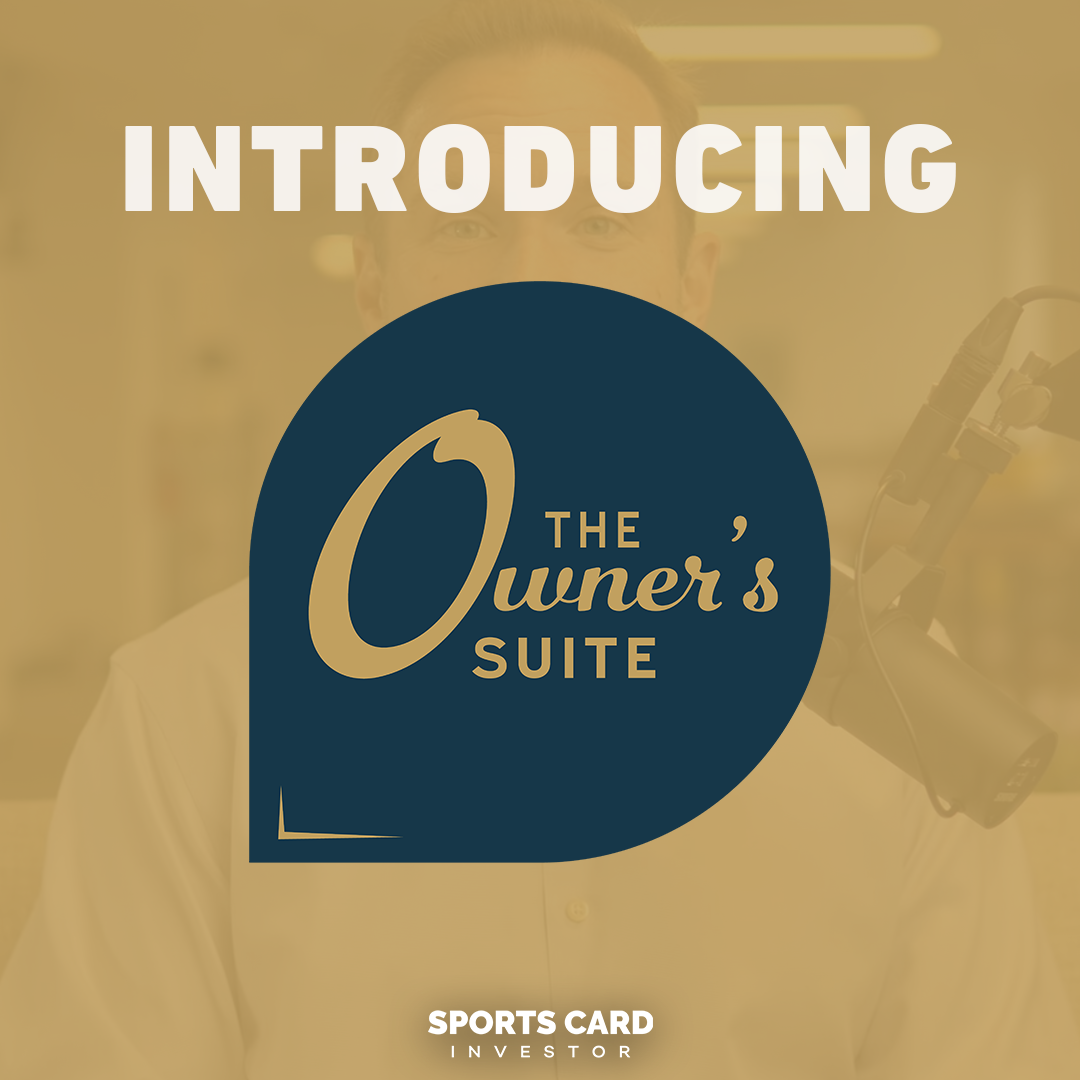 Sports Card Investor is launching a new interview series with some of the biggest movers and shakers in trading cards.
Hosted by Sports Card Investor Founder and CEO Geoff Wilson, The Owner's Suite features interviews with major players in all areas of the hobby — from cards and collectibles to NFTs and alternative assets.
With new episodes every Tuesday, The Owner's Suite is available on YouTube and anywhere else you get your podcasts.
Episode No. 1 features the Founder of FanDuel and Starstock, Nigel Eccles.
Track your collection and maximize your profit with Market Movers, the hobby's most powerful sports card pricing platform! Learn more here.