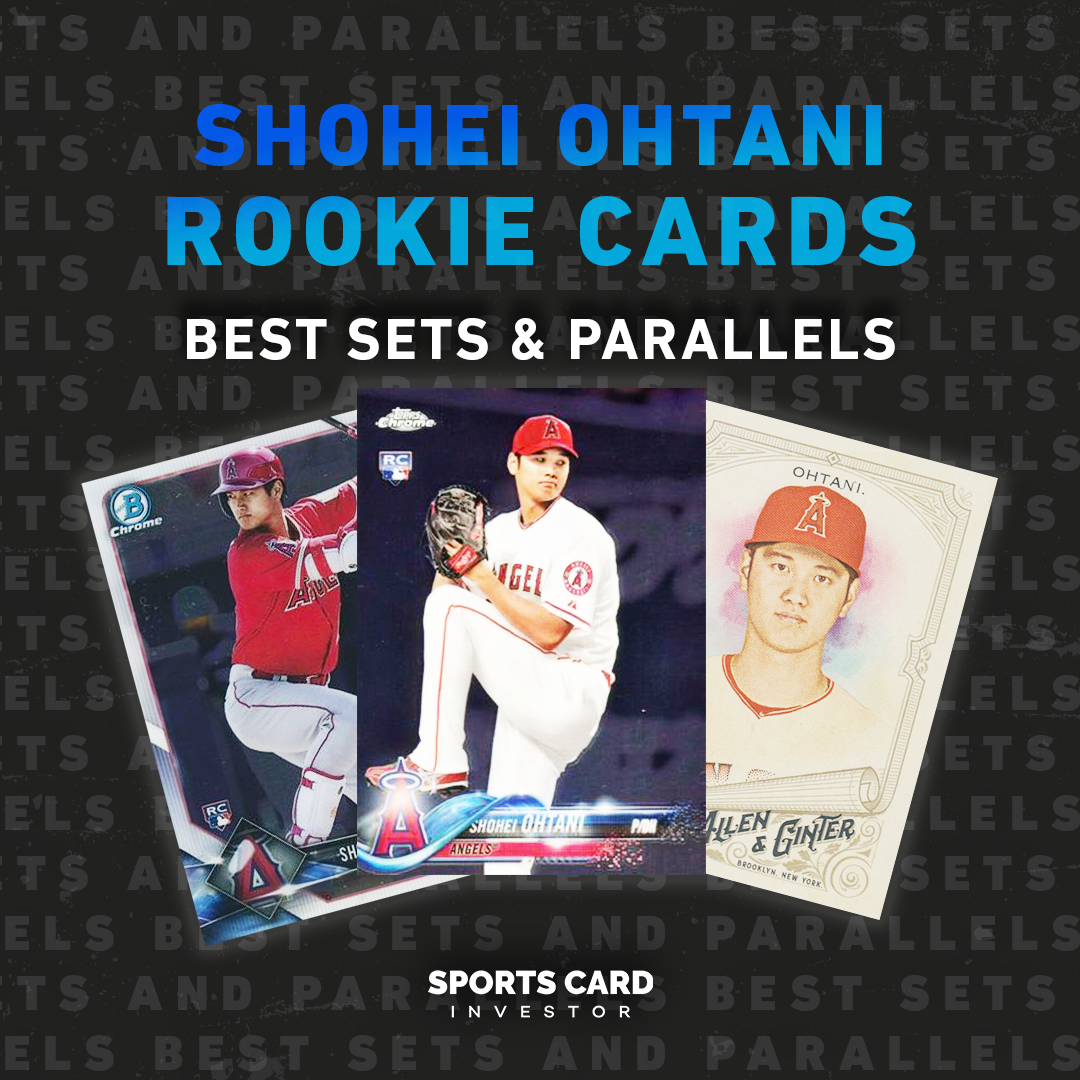 Already one of MLB's most popular and exciting players, Los Angeles Angels star Shohei Ohtani has become a hobby favorite because of his outstanding play as a hitter as well as a pitcher.
Pairing fantastic versatility with incredible power, Ohtani has quickly become one of the most unique athletes in any professional sport.
Ohtani has dozens of rookie cards from across the 2018 season, so use the Sports Card Investor guide to see which ones we think you should focus on. Cards are broken down into tiers, ranging from the most affordable and more popular options to the most unique, expensive and rare.
VALUE ROOKIES:
The Value Tier Includes cards with high print runs or lower-quality cardstock. A good fit for new collectors or those on a limited budget.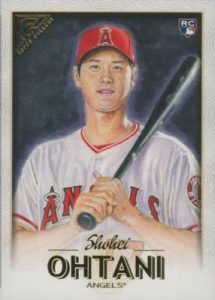 Gallery #116: A Walmart exclusive for a second year in a row, Gallery has a unique painted-artwork design that some collectors enjoy. Ohtani has multiple autographs to chase — the Impressionist Autographs set is numbered to just 5 and is especially impressive. Shop now >
Heritage #600: This release could fit well in the Popular Tier as well, but is placed here because of its growing popularity for collectors looking for high-graded but affordable rookies. Ohtani appears here with a short-printed Action Image variation. Shop now >
Fire #150: A Target exclusive, Fire features some wild-but-impressive designs thanks to graphic designer Tyson Beck. You can find Ohtani in the Flame Throwers and Hot Starts insert sets. Shop now >
POPULAR ROOKIES:
This tier includes cards from the most popular sets across both retail and hobby formats. Typically easy to buy or sell when needed.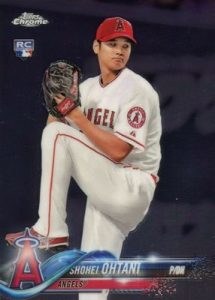 Topps #700: Baseball's flagship product, Ohtani's rookie appears in Series 2 and should be targeted by most collectors. Rainbow Foil, Gold /2018 and Vintage Stock /99 are popular parallels to chase. Shop now >
Topps Chrome #150: A chrome upgrade to Topps' flagship paper product, Topps Chrome is where rainbow chasers can find an impressive lineup of Refractors. Ohtani's first Topps Chrome card features him pitching. Shop now >
Topps Chrome Update #32: A chrome upgrade to the Topps Update set, this release adds in additional players while updating some with new photos. Ohtani gets a new photo here, this time batting — despite being his second Topps Chrome card, this version has often held better secondary market value. Shop now >
Bowman Chrome #1: While there is some chrome in the basic Bowman release, Bowman Chrome is nothing but. Ohtani has a Base card, a Rookie Variation to chase and multiple autographs. Ohtani also makes an appearance in the Sterling Continuity insert set. Shop now >
MORE UNIQUE ROOKIES:
This tier Includes cards with lower print runs, unique designs, or cards from hobby-only products. Usually higher-quality cards than the Value or Popular Tiers, though not necessarily more popular or easier to buy or sell.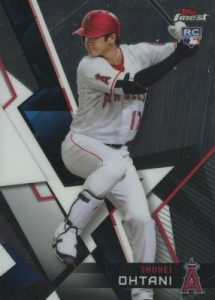 Finest #100: Featuring bold and unique backgrounds, Finest features multiple levels of Refactors as well as on-card autographs. Ohtani is also part of the Finest Firsts insert set as well as the ultra-rare Mystery Redemptions checklist. Shop now >
Bowman #49: Some collectors prefer the "1st Bowman" stamp on their rookies, so they may be disappointed to find Ohtani isn't part of this year's Prospects checklist — this weird quirk lands Bowman in the unique section instead of Popular. Ohtani does have an impressive lineup of autographs, though, highlighted by Orange and Red Refractors as well as the 1/1 Superfractor. Shop now >
Bowman Platinum #34: One of Bowman's more unique designs, Bowman Platinum was a Walmart exclusive that features Ohtani pitching on the base card and walking with his equipment in a short-printed image variation. Shop now >
Bowman's Best #1: A colorful upgrade to the previous Bowman products this season, Bowman's Best is built around a strong lineup of Refractors and autographs. A highlight of the release is Ohtani's appearance in the Dual Autographs Checklist with Mike Trout. Shop now >
High Tek HT-SO: One of Topps' most unique designs, High Tek features acetate cards and wacky backgrounds. Along with his Base card and multiple parallels, Ohtani is featured on the PyroTEKnics Autograph set. Shop now >
RAREST AND MOST EXCLUSIVE: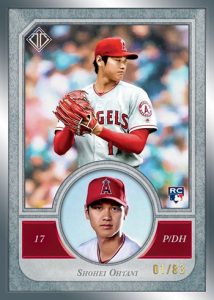 We won't spend much time here because this category is likely out of reach for most collectors due to price, but they are still fun to look at.
Sets like Topps Chrome Sapphire, Inception, Transcendent, and Dynasty typically feature visually stunning designs and low-numbered cards.
This is also where you'll find the most impressive patches paired with high-quality on-card autographs. Don't worry if this tier is too pricey as there's plenty of options in other categories that could be perfect for your collection.
Track your collection and maximize your profit with Market Movers, the hobby's most powerful sports card pricing platform! Learn more here.
Note to readers: If you purchase something through one of our affiliates we may earn a commission.