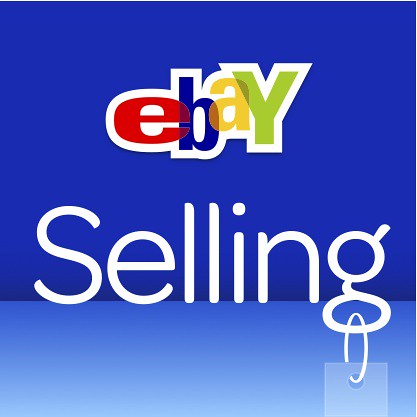 This guest post came through our Article Submission Program. Thoughts and opinions are those of the author.
Is eBay the best option to buy and sell your sports cards to profit monetarily? In my opinion, the answer is no, for high-end desirable cards. eBay is a great resource for using comps and selling low-end cards because you can reach a larger audience of buyers. It allows you to move cards that otherwise would be hard to move. However, on the high end and more desirable cards, you are leaving a lot of "meat on the bone" if you only are using eBay to sell.

I'm going to examine a card valued at $100, $500, and $1,000 as a seller, and as a buyer using eBay, and also as a seller and a buyer on a platform other than eBay (Facebook, Instagram, Twitter). While looking at this data, this is assuming PayPal payments would be made as goods, and an 8% tax on eBay purchases just because that's what the rate has been on my last two purchases. Let's take a look at these different valued cards: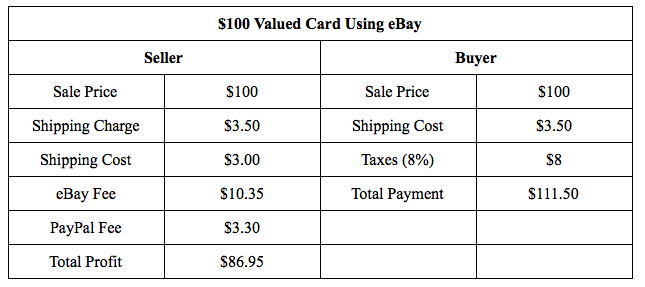 Looking at the example given for a card valued at $100, you can sell off eBay at the same price, and as a seller, you will profit almost $11 more per card. As a buyer not having to pay eBay taxes, you will actually be paying $8 less for the same card. That is a big difference! If you bought five cards a month on eBay at $100 sale price, you would be losing $40 a month. That is $480 over a one year period. If you sold five $100 cards each month on eBay, you would be losing $55 a month in fees to eBay. That is $660 a year. I can think of a lot of things I would like to do with $660.

Let's see the differences in a card valued at $500.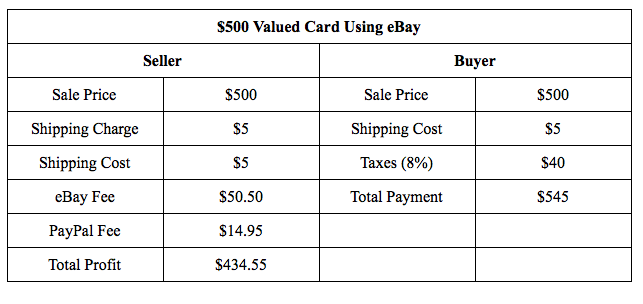 A $51 difference in selling is huge! I could be purchasing more Fernando Tatis Jr. 2019 Topps Series 2 Rookies PSA 10 with that! And also as a buyer, you would be paying $40 less. I understand that some of us aren't fortunate enough to have a card valued at $500, but if you do there is a huge difference in using eBay and not using it.
PSA GRADED CARDS ON EBAY
Without trying not to beat a dead horse here, let's look at a $1,000 card and the differences.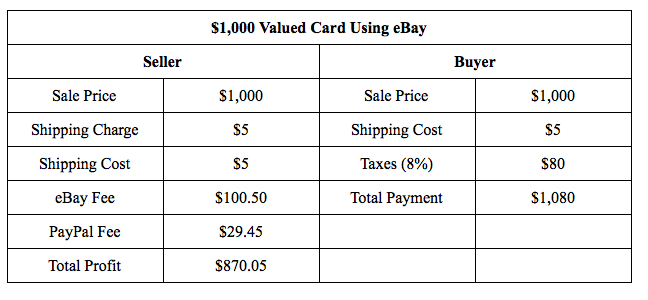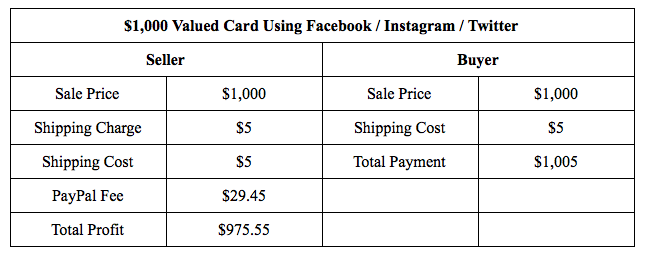 Obviously, there's a huge difference between being able to buy and sell on eBay, and off of eBay. The taxes put on the buyer has been a game-changer for me, forcing me to almost exclusively look elsewhere to find cards for investment. Most of the time when you can buy in Facebook groups people will sell for under eBay sold comps so you have an opportunity to save even more. As a seller, it's also an opportunity to price your cards maybe a few bucks under comps to get them to move faster because lets the facts of what I just showed. Would you rather pay $98.50 for a card in a Facebook group or $111.50 for the same card on eBay? So what is the key to being able to sell on Facebook / Instagram / Twitter? The first key is what I just mentioned, pricing. You're already going to profit more by not having to pay eBay fees. Depending on the card, you may be able to sell at eBay comps if the player is trending up. Secondly, build your reputation by shipping on time, and protecting the cards when you ship. There is nothing more frustrating than waiting more than a week for cards to arrive, other than cards showing up in just a 1st Class Envelope with no protection. Tape cardboard around, use bubble wrap, cover with newspaper, just make an attempt to protect the card and case from being damaged while on the way to the buyer. And always provide a tracking number! Thirdly, as you develop the first two steps and build relationships with other collectors, get into groups that require vouches to get in. That's where the best collectors and most trustworthy people are.

I'm not implying that you should never use eBay. It has its place for maybe extremely rare cards, more lower-end cards, and maybe picking up cards who have spiked in value tremendously (see Trae Young Silver Prizm PSA 10) before the seller can adjust the price, but I think that using other tools and resources is a great strategy to save on fees and taxes.

I hope you learned something from this article, and appreciate your feedback.
A selling strategy definitely worth a review. Do you agree with this strategy and/or do you have any strategies that could be advantages for the community?Tell us in the Comments below.
Ready to take your sports card investing to the next level? Join my Membership Program now for card picks, analytics, premium community access and much more!