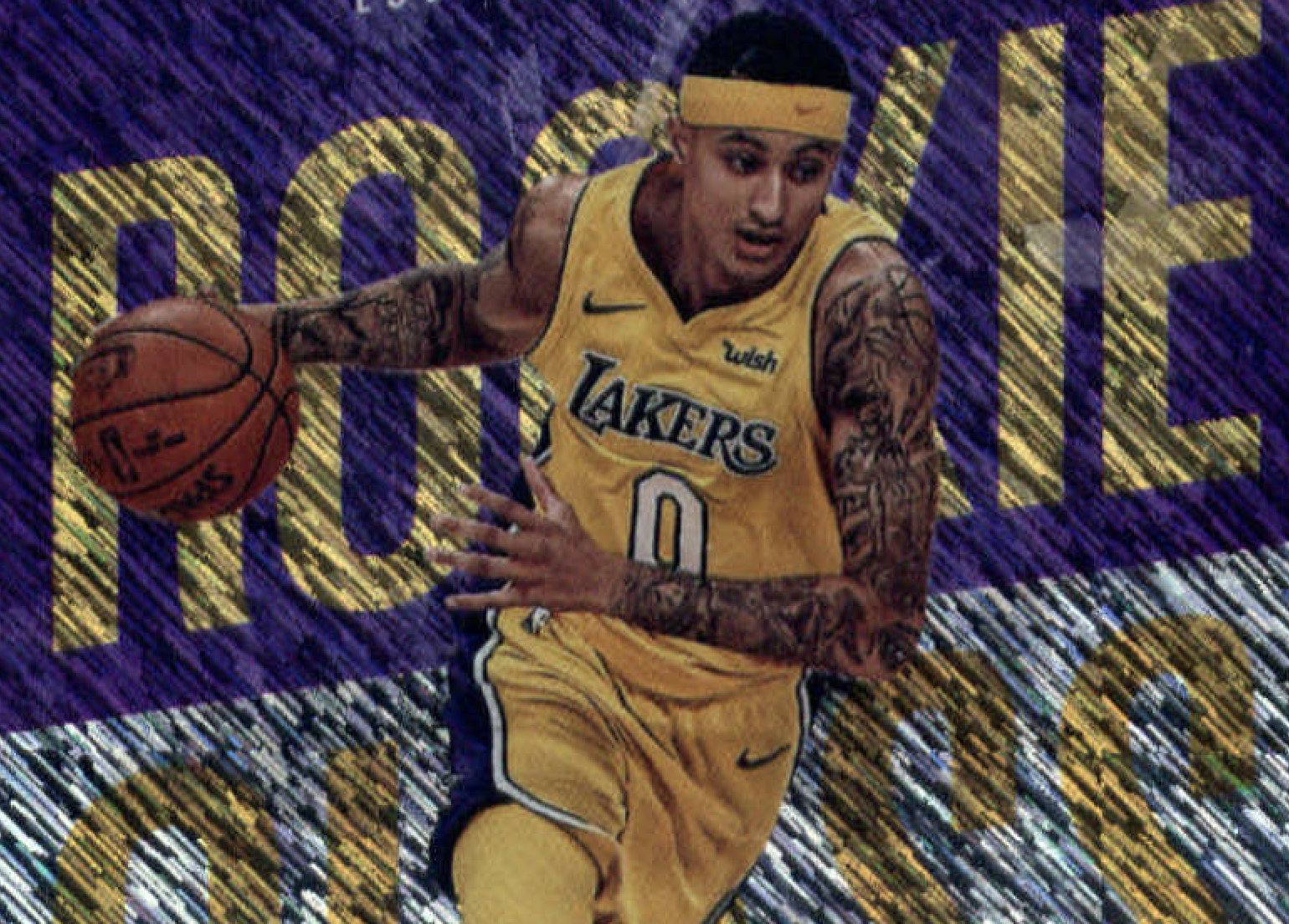 This guest post came through our Article Submission Program. Thoughts and opinions are those of the author.
Things Sure Have Changed

Like most people here, I collected cards as a kid. I then fell away from the hobby for a few years, and now in my late-20's I'm back after hearing the buzz that it's growing. So here I am, this is my first year back in the hobby of collecting basketball cards, and this has been my first month.

My first year back is all about learning, especially with all the slang that gets thrown around. "I'm into RPA's, FOTL packs, and Optic Holo RC's," says everyone with a pulse. While I too am interested in all those acronyms, I'll be focused more on learning than turning a huge profit.

After just a couple weeks I realized this hobby can get expensive fast, and that self-control is important. Searching eBay while riding the train to and from work, and then at home, while watching a game, makes it incredibly easy to spend money on players I like. Especially since part of my plan is to learn by watching cards to see what they sell for. This inevitably tempts me to bid if my uneducated brain (read as: gut) thinks they're being underpriced.

To give a scope of my first-year finances, I'll be spending just a few hundred dollars. Most of that will be on single cards and retail boxes. I don't have plans to get involved in grading cards because I simply don't have the eyes to know if something will be a 9, 10, or a value crushing 8.
What Am I Doing?

As a huge podcast fan that's how I came to find Geoff and the Sports Card Investor (SCI) podcast. This helped me learn about the different Panini card releases, what to look for when investing in a player, and the importance of numbered cards. The next step was learning that real money is made on rookie cards as opposed to numbered jersey-auto cards of non-rookies. Or is it?

Much of my time has been spent listening to podcasts as well as posting and reading threads on the Blowout Cards Forum and SCI Discord Chat. I've learned that even though an eBay posting may say a card is a "Panini Prizm Silver" or "Rookie Card" that doesn't mean it is. Spoiler alert, people lie. Luckily, that only led to me spending a few bucks on a base Prizm Lauri Markkanen rookie card that I thought was a Prizm Silver. Just the first of many mistakes to be made and learned from.

While I'm always interested in hearing what players/cards other people think will jump in price, I follow basketball closely and will rely on my own opinions and projections to decide who I invest in. However, knowing what other collectors and investors value will help me make decisions. The thing I value most is attention. Attention from scoring ability, global appeal, athleticism (highlight dunks), playoff exposure, and off-court marketability/pop-culture appeal.
The Game Plan

Although I have a few (real) Prizm Silvers, and even a Prizm Red /299, I've decided that going forward I'll stay away from the silvers because as Geoff mentioned, they are being mass-produced and may drop in price. Because of this, as well as my love for jersey cards, I've decided to focus on jersey patch and autograph cards. Sadly, the rookie patch auto's (RPA's) are expensive, so I'll be looking at non-rookie numbered patch auto's. Additionally, I'll probably dabble with some Donruss Optics because of the lower price point. Spectra's looks cool (to me at least) and the temptation is there for some low-risk investments.

I've already given in to the itch and bought a grab box of older cards from Facebook Marketplace. Yes, I'm not totally clueless, I do know about the mass-production of 90's cards. This did net me four Jordan cards, none worth any real value, and brought back the pack opening feeling from my youth. I do have an idea of how to move those cards and make a little money, I'll report back later on the end result.

Now to the players I like because after all, this is a place dedicated to investing in cards. Most of the cards I'm buying this year will be moved in a year or two to help fund more purchases.

Karl-Anthony Towns
Josh Okogie
Buddy Hield
OG Anunoby
Kyle Kuzma
Aaron Holiday
Shai Gilgeous-Alexander
Going forward, most of my time will continue to be spent listening to podcasts, browsing forums, and the SCI Discord Chat, and of course watching basketball. There's plenty I still have questions about, and my research will be focused on:

Can I make money on numbered non-rookie cards?
How do I reach the general collector (non-investors)?
How can I maximize my marketing skillset/background for card investing?
Where's the current hole/unmet need in card investing (selling or buying)?
If you're an experienced investor hopefully this gave you some good laughs. If you're a newbie like me, good luck. If you still don't get it, just join the SCI Discord Chat and read what others are posting. Ask questions, learn, and have fun.
Are you just getting back into collecting/investing in sports cards? Do you have a plan of attack similar to Nick's? Leave your thoughts in the comments below.
Ready to take your sports card investing to the next level? Join my Membership Program now for card picks, analytics, premium community access and much more!