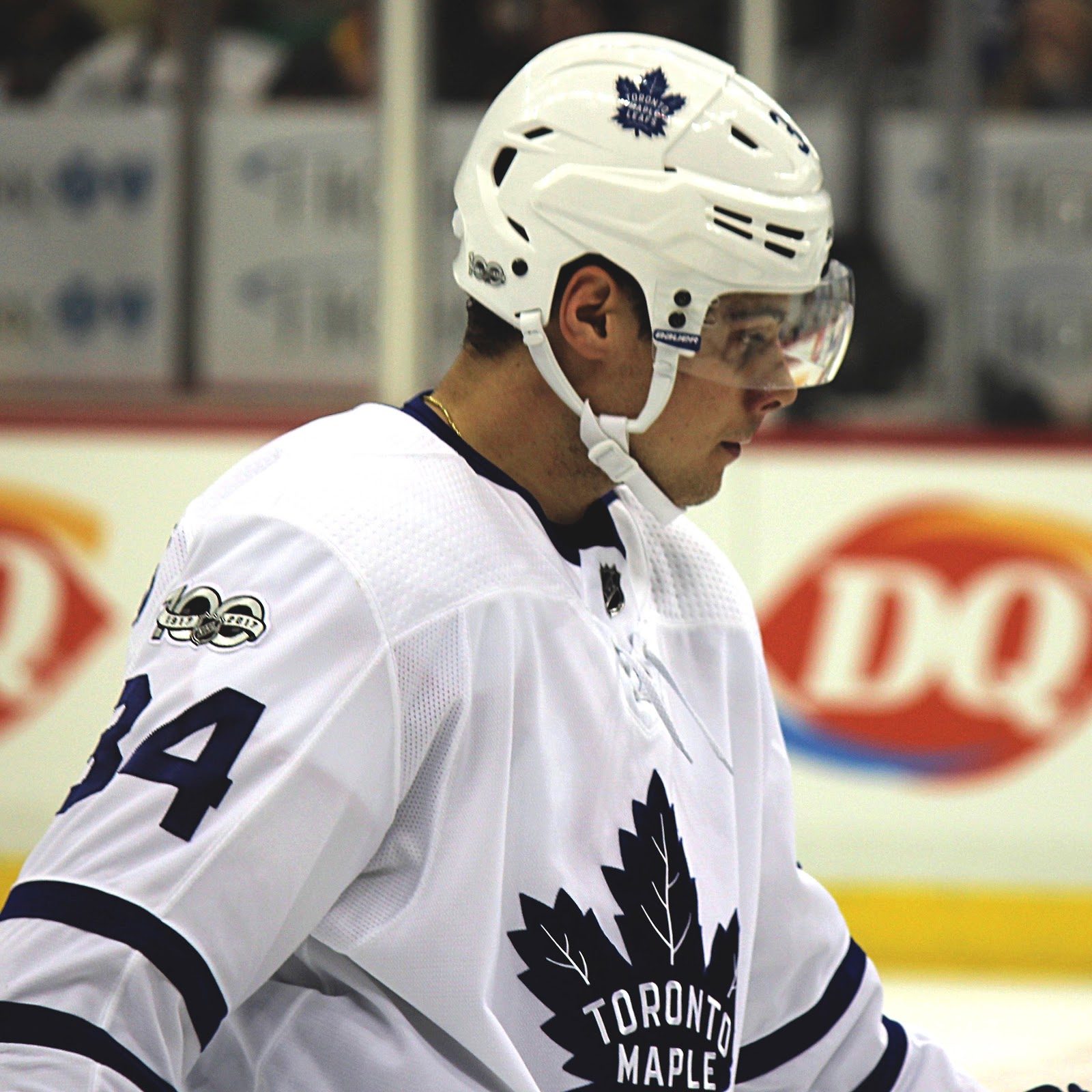 This guest post came through our Article Submission Program. Thoughts and opinions are those of the author.
There are several ways to invest in hockey cards: buying and selling old boxes or packs, focusing on very old cards, buying a particular team or player, investing in future hall of famers and more. For this article, I'm going to focus on investing in prospects and young players (25 years of age or younger).
But, first, here are some basics of hockey card investing:
OFFENSE, OFFENSE, OFFENSE: In hockey card value land, offense rules. When you look at the history of card prices it doesn't take long to figure out that the player with the most points generally will garner the highest prices if all else is even. Offensive minded prospects have way more upside than a great two-way player or defensive specialist. There are always exceptions to every rule but you generally want to put your money into the most offensive minded players you can.

Centers, wingers, d-men, goalies: That is the order in which I invest in. Again there are exceptions where a goalie will get a lot of attention and their card prices will be very healthy (see Carter Hart on the Flyers), but again, overall you should put your money on the high scoring forwards and then offensive defensemen. With offensive defenseman and goalies I prefer a short term investment as their cards prices level off much quicker than forwards generally speaking. Goalies have shown they can have a world class year followed by several horrible seasons (Jim Carey anyone?). Buy them and sell within a year unless you're fairly certain they're the next Carey Price.

Power Play matters: Prospects or young players that get power play time, especially on the first unit, are much more likely to have higher goal and point totals. This is where you can get some value on a young offensive defenseman like Cale Makar.

Linemates: Who are they playing with? Did that hot #1 draft pick get put on the first line with proven players, or is he stuck on the fourth line getting seven minutes a night with guys that are just trying to stick in the NHL?

Size of market: Do they play in Florida or Toronto? A good example is Tampa's Nikita Kucherov who won the Hart Trophy for the league's MVP. He lead the league in scoring as well, yet a quick look at his card price compared to Auston Matthews of the Leafs (who had way less points) shows us the power of a large market. As of the writing of this article Kucherov's PSA 10 Young Guns base RC goes for $220-$275 while Auston Matthews PSA 10 Young Guns RC sells for $290-$400 (These are Canadian dollars, folks, but you get the point).

Popularity: A good example of popularity is P.K. Subban, whose rookie cards sell well above those of defensemen who have out performed him statistically. Personality sells.

Playoff run: If a team goes on a playoff run and generates a lot of interest, the card values of the prospects generally goes up with it. We saw this last year with Sebastian Aho of the Carolina Hurricanes.

Team style: If your prospect is mired in a defensive minded coach's system it can impact his production. It's worth considering when making an investment in a player.

Trend: Is the player moving in the upward direction or down? The trend is your friend. Inconsistent players that have a good month or two are to be avoided in this writer's opinion.

Contracts: If the player is in the last year of their contract, it can give them an extra incentive to perform well. They want that big $$$$$ just like us!

Summer time: You can pick up cards at a discount in the summer months when hockey is far from most people's minds or even if a team fails to make the playoffs, especially if they were expected to.

Graded: Buy PSA 10 rated cards or BGS 9.5 or better. Check out this Sports Card Investor YouTube Video as to why this is preferred over buying ungraded but less expensive cards. The video isn't hockey specific, but it applies just the same.

What brands of cards: Stick to SP Authentic "Future Watch" or Upper Deck "Young Guns" rookie cards. These are considered "the standard" rookie cards in the hockey card community.

NHL or nothing: From an investment standpoint there is little point investing in junior or minor league cards. They will be worth a fraction of what the NHL rookie card is. If they aren't in an NHL jersey it's probably not a great investment.
Those are some of the factors that I consider when making an investment. There are more, but that's a good start.
Now, let's look at a potential investment in players on the Toronto Maple Leafs. I chose the Leafs because they are in a huge hockey market and have a wealth of young talent. I thought the Leafs were also good example of putting the above list to use — they tick a lot of boxes for a good investment.
What Leafs players are worth investing in?
The Toronto Maple Leafs have a load of talent on their team and that kills this Montreal Canadians fan to say, believe me, but it's a fact. So who to buy? John Tavares was just named captain and is the model of consistent high output point production. You know if he's healthy he will put up 80 points at least. He plays with Mitch Marner and either Kapanen or Johnsson who are great young talented linemates. He plays in one of the biggest markets in the league on the PP (power play to the uninitiated). He's on a team that is one of the favorites to win the Cup this year. Check, check, check and check so far, right?
So is John Tavares a buy? In my opinion, no he is not. To me he does not have the "it" factor (he's not super popular or charismatic) and most importantly he is too far along in his career to have much upside. At age 29, another 85 point year will not do much for his card prices. His card price bump is mostly behind him now. If the Leafs make a deep run in the playoffs he could see an increase, but not a big one, barring some huge goal to win the cup or performance of the ages in the playoffs. His card price will also likely not drop, though, so it's not a terrible investment, but there are better options.
HOT YOUNG GUNS CARDS ON EBAY
So who then?
Short Term: William Nylander
Nylander had a tough season last year. He missed several months due to holding out for a better contract. In the hockey crazy Toronto market he had heaps and heaps of pressure on him when he returned. His coach put on the pressure, the fans, the media and most of all himself. The rest of his season wasn't the greatest and he under-performed. This is all great news for us! His prospects for a great year look lower than they should to the average fan not paying close attention.
All of that pressure due to his contract hold out last year has now switched to Mitch Marner who has a much bigger contract to live up to, leaving Nylander somewhat free to fly a bit more under the radar. Nylander also plays with Auston Matthews who is one of the best in the league and will help pull Nylander along in his wake as well, as he also posts a career high season (prediction #2) in 2019-20.
The fact that Toronto has two top lines also means that he'll face lesser competition at times as the top opposition defenders will sometimes have to focus on Marner and Tavares. He gets PP time too, usually on the second unit, though we've seen him on the first unit as well. He's a year older and wiser, and all reports were that he came to camp this year ready to go. His on ice performance has been excellent so far and he's got several years of NHL experience now.
All of these factors combine to make Nylander a big buy and I expect him to have a career year. His production, along with a flying Auston Matthews, will pump his prices. His PSA 10 RC is selling right now for $80 (Canadian) and I would not be surprised to see that increase by 50-100% by the end of their season. That's when I'll be selling or near it. If he were to get injured you can sit on the card for another year without losing anything, unless something crazy happens to the card market as a whole. Why not keep him long term? I think after a big bump this year his prices will flatten greatly. There may be some value holding him for a few years, but most of it will come this season.
Long Term and Short Term: Auston Matthews
Matthews is also set to have a career year for many of the same reasons. Toronto having two top lines leaves Matthews to face lower quality defenders at times. He plays the PP of course and he is set to explode production wise. Matthews' play this year so far is what I expect from him all season. I think he's matured and continues to work on his already stellar game. He's entering his fourth season in the NHL, in that huge market where fans and media can't get enough of him. He's got the "it" factor. He's got the talent. He's got a team that could make a deep run. He's in a huge market. He's coming into his physical prime and most importantly he has not peaked yet!
I predict a 90-100 point season for Matthews if he stays healthy. If the Leafs make a deep run or win the Cup his prices will explode. Everything points to a career year for Auston Matthews, one of the most talented and popular players in the game.
Matthews RC PSA 10 YG base is selling for $290-$400 on ebay now and I expect that to keep climbing all year. This summer you could get them for $250. You can sell him at season's end, the end of the playoff run, or you can keep him for years. He's a great short and long term investment, in my opinion. Connor McDavid's PSA 10 YG RC is selling for $600 right now, and I expect that Matthews will reach close to that number by the end of the season, if not pass it. If the Leafs manage to win The Cup or even get to the finals, expect the price to go much, much higher.
What about Mitch Marner and Morgan Riley?
Both great players but I think Marner may see a small dip in production this season or remain flat due to contract/media pressure. His card prices are relatively high compared to Nylander who has more upside right now. Marner had his big "bump" over the last few seasons. Could he rocket up again on the strength of a huge year and playoffs? Sure, but even if he does there won't be the same upside as Nylander or Matthews.
Riley will be a Norris contender this season and we will see a bump in his prices as well which doesn't make him a bad investment by any means. If you like investing in defensemen then he's a solid choice that you're very unlikely to lose money on. He is elite and unlikely to go backwards. Generally speaking there is less of an upside investing in defensemen which is why I have Nylander and Matthews ahead of him.
Kasperi Kapanen?
Kapanen is pretty cheap to pick up right now and his PSA 10 YG (young guns card) is about $40-$50. There aren't many available because of the price point his card sells at. He has a lot of offensive potential and I also think he is a solid buy right now. He'll get "top two" line minutes and play with the best in the league, more than likely. The only issue might be his coach Mike Babcock bumping him off those top lines to the third or fourth which we've seen before. Babcock wants his players to play how he wants and if they don't, they'll be dropped down.
Andreas Johnsson?
Much like Kapanen, Andreas Johnsson will be on the first two lines more than likely this whole season. He's a smart player with a lot of offensive upside. Another relatively safe, inexpensive investment that will go up this year if he stays on those top two lines. He may even be a better value than Kapanen as he doesn't seem to have the up and down relationship with his coach that Kapanen does.
Hopefully this article gave those new to hockey card investing some good ideas to ponder. Let me know what you think in the Comments below.
Ready to take your sports card investing to the next level? Join my Membership Program now for card picks, analytics, premium community access and much more!