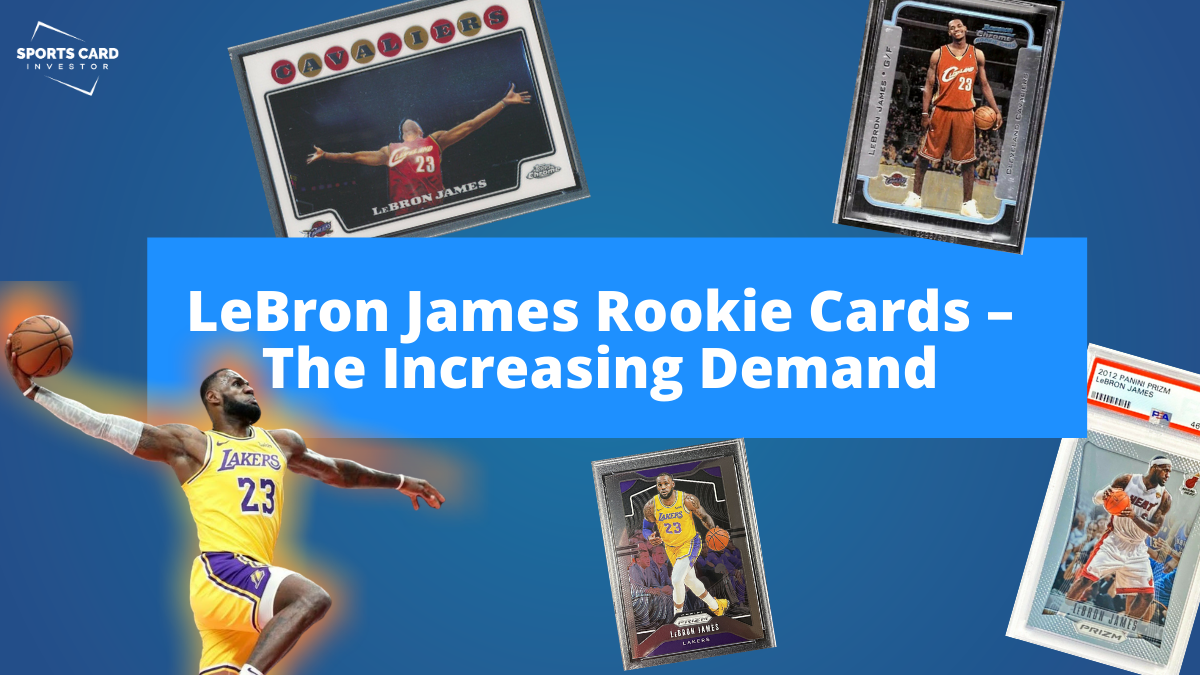 This guest post came through our Article Submission Program. Thoughts and opinions are those of the author.
Introduction

LeBron James came onto the NBA scene as the first overall pick in 2003 by the Cleveland Cavaliers. Nobody was surprised though. His talent was already much talked about. He scored 25 points in his first professional game and earned the title of NBA Rookie of the Year.
In 2006, LeBron was named the NBA All-Star MVP and led the Cav's to their first appearance in the NBA Finals in 2007. James left the Cav's to join the Miami Heat where he played for four seasons reaching the Finals all four years and winning back-to-back championships in 2012 and 2013. James then returned to the Cav's to lead them to two consecutive Finals in 2015 and 2016 and the championship title in 2016.
Generally accepted as "the face of the NBA", he is also an accomplished businessman. He's a prominent supporter of The Boys and Girls Club of America, Children's Defense Fund, and launched his own charity, The LeBron James Family Foundation which raises money for various causes including scholarships.
Demand for LeBron James cards is very high. Sellers hoping to take advantage of the attention he gets after certain milestones or performances are likely to do well. However, there is a danger in selling too low as the next few years play out and LeBron chases even more stardom. He's already among the NBA career leaders in several categories and isn't done yet. Legendary players are always the best sports card investments and LeBron certainly fits that category.
High-End LeBron Cards
It's common for autographed rookie cards numbered to less than 100 to sell for over five figures. The same is true for certain 1/1 autographs. Those with a 9.5 or 10 grade draw big bucks. Those who invested early have seen the value of their LeBron James rookie cards grow year after year.
The LeBron James rookie cards in this article are ranked according to the main base version of each card.
Top LeBron James Rookie Cards
10. 2003-04 Topps Rookie Matrix Lebron James, Dwyane Wade, Chris Bosh
This card deserves a place among the top LeBron James rookie cards due to the star power of the players on the card. LeBron James shares card space with two fellow rookies in Dwayne Wade and Chris Bosh. These three rookies would form the "Big Three" in Miami and help LeBron James achieve his first NBA championship.
This card was more of a draw when James still played with the Miami Heat, but it provides a nice reminder of their success and shows the quality found in the 2003 NBA Draft.
9. 2003-04 SkyBox LE LeBron James RC #118
With only 99 printed, the 2003-04 SkyBox LE is the only card to match the 2003-04 Exquisite rookie card in rarity. The classic design and die-cut top portion give the simple card an elegant look. The Gold Proof parallel of this card shows up more often than the base version due to its higher print run. Collectors should be aware that there is also a retail version that is not numbered or die-cut, and therefore is not worth as much.
_____________________________________________________
8. 2003-04 Finest LeBron James RC #133
The Topps Finest brand has gone the way of many other basketball brands with Panini currently holding the main NBA license. This great looking card design features a comic-book look but manages to pull it off. Although the numbering is on the higher side, it still increases the value of the card. Popular parallels include Refractors, Gold Refractors and X-Fractor.
7. 2003-04 Bowman Chrome LeBron James RC #123
The Bowman Chrome rookie is another lower-tier option among the top LeBron James rookie cards. Using a casual layout and photo, the card uses a playful feel that matches the youthful image of LeBron James. The Bowman Chrome rookie still commands a decent amount despite being a standard base card. Refractor parallels are the main draw for this series. The parallels options here include base Refractors, X-Fractors and Gold Refractors.
_____________________________________________________
6. 2003-04 UD Glass LeBron James RC #100
2003-04 Upper Deck Glass is a lesser-known set from Upper Deck and makes the list based on its rarity and because it is printed on plexiglass. The card design is unique and relies strongly on white and red to draw attention to an image of LeBron James. However, this coloring does seem to wash out the rest of the design. Although it is not the best looking rookie card, it sure is rare and collectible!
HOT LEBRON CARDS ON EBAY
5. 2003-04 Topps Chrome LeBron James RC #111
The 2003-04 Topps Chrome LeBron rookie card represents a popular option for collectors and benefits hugely from the strong brand recognition. The real chase comes in the form of the various parallels, which include base Refractors, Black Refractors, X-Fractors and Gold Refractors. This card has been increasing in price year after year.
_____________________________________________________
4. 2003-04 SPx LeBron James Autograph Jersey
2003-04 SPx Basketball shows that collectors do not always care about the look of a card. The layout gives the impression of three separate cards mashed together around a cut box signature and small jersey piece. Even though it is not the most appealing card by design, the fact remains that this is still a rookie card of one of the greatest players of the modern era. It also happens to feature a certified autograph and jersey piece along with a low print run.
3. 2003-04 SP Authentic LeBron James #148 Autograph
2003-04 SP Authentic Basketball has a very similar layout to the Ultimate Collection. The bronze background offers a nice contrast without being an exact match to the Cleveland Cavs' color scheme. Along with the 2003-04 SPx rookie, SP Authentic is one of the most in-demand LeBron James rookie cards due to its mid-level print run and overall popularity. These are becoming more difficult to find every year.
_____________________________________________________
2. 2003-04 Ultimate Collection LeBron James #127 Autograph
A great example of how less can be more, a clean design and low print run put this autographed card from Ultimate Collection among the top LeBron rookie cards out there. If like most, the Exquisite Collection is out of your price range, the Ultimate Collection card is a worthy backup choice. However, the cost is still pretty high.
1. 2003-04 Exquisite LeBron James #78 Autograph Patch
Every basketball collector is aware of the relevance of 2003-04 Exquisite Collection and this card is the most popular card in the set. It is one of the most iconic NBA cards of all-time! If you are lucky enough to even come across one, this rare card will cost you at least five figures.
Lebron James is definitely one of, if not the most, polarizing NBA stars of this generation. This article took a good look at some of his cards that continue to be in high demand and continue to rise in price. As you can imagine from a career that has expanded 18 years, there are many cards to look at if your a Lebron James fan and or collector. If you have an in-depth review of any players the community would love to hear from you.
If you want to check out more Lebron James cards, check out the author of this article Tony's website at lebronrookies.com
Ready to take your sports card investing to the next level? Join our Membership Program now for card picks, analytics, premium community access and much more!