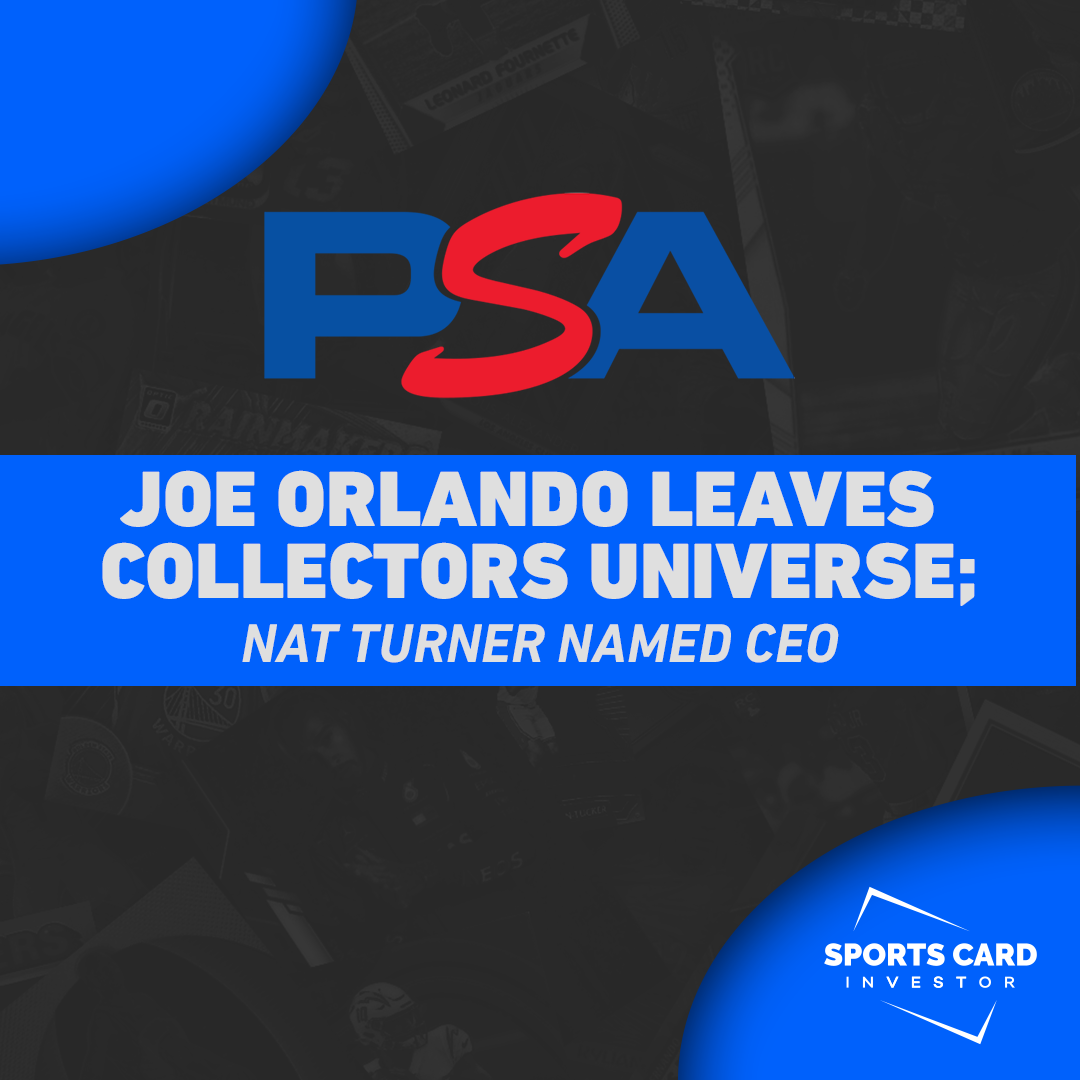 Collectors Universe, the parent company of grading giant PSA, announced Friday that Joe Orlando will step down as CEO after over 20 years with the company.
The company also announced that Executive Chairman Nat Turner will take over as CEO.
A collector for over 35 years, Orlando is widely considered one of the leading experts in sports memorabilia.
"I'm so proud of everything we've achieved as a team at Collectors Universe over the last 20 years," Orlando said in a statement. "I know this is the right time for me to step aside because the company is stronger than ever. Nat has already demonstrated that he knows what's required to scale the business in order to meet customer demand while also protecting the company's reputation that has been carefully built on trust, integrity and transparency. This was a hard decision for me but I'm looking forward to spending more time with my family and staying active in the hobby, my personal passion."
An investment group led by Turner acquired Collectors Universe earlier this year for over $700 million, and has continued building the company with key acquisitions.
Collectors Universe acquired software company Genamint in April and recently acquired video game grading company Wata Games.
According to Turner, the company will remain focused on that expansion of technology and infrastructure with him as CEO.
"I think it's just an increased focus on tech and product and expanding services like we did with Wata," Turner told Sports Card Investor. "Expect increased investment — Collectors Universe was profitable before we acquired them and our goal is to invest more into the business in the form of facilities, services, engineers and data scientists.
"We were certainly doing that, but with me as CEO I'm laser-focused on that."
Orlando departs Collectors Universe and PSA as the company works to overcome a massive backlog of card submissions. PSA halted almost all submission levels in March in an attempt to catch up, but recently announced it would reopen the Express Level with a price increase.
Turner says that getting through the backlog of cards remains PSA's highest priority moving forward.
"None of these things happen overnight," he said. "It's a steady march toward larger capacity — we're growing pretty significantly but we'll remain closed so we can focus on reducing the backlog. We'll open further service levels as we grow that capacity, but want to maintain the burning down of the backlog."
Track your collection and maximize your profit with Market Movers, the hobby's most powerful sports card pricing platform! Learn more here.
Note to readers: If you purchase something through one of our affiliates we may earn a commission.