This guest post came through our Article Submission Program. Thoughts and opinions are those of the author.
Although the COVID-19 virus has brought uncertainty to all our lives, change has affected both the stock market and all retailers alike. I know every person reading this article is being touched in some way, whether a stay at home order, curfew, loss of employment, or heaven forbid, infected. To all, I hope you stay healthy or recover; this article allows for a limited release from this current pandemic.
Many of you may soon receive a check for up to $1200 from the Federal Government and the stimulus package that was recently signed. Simultaneously a correction should occur within the market, and a review of past market corrections shows enormous market growth and potential in the future.
The payment is to cover mortgages, rent, and day to day expenses or add to your emergency fund. If you have adequate money in your emergency fund, you are still making money, or even flipping cards on selling platforms, here could be some top sports cards to add to your collection/portfolio.
1987 Fleer Michael Jordan PSA 9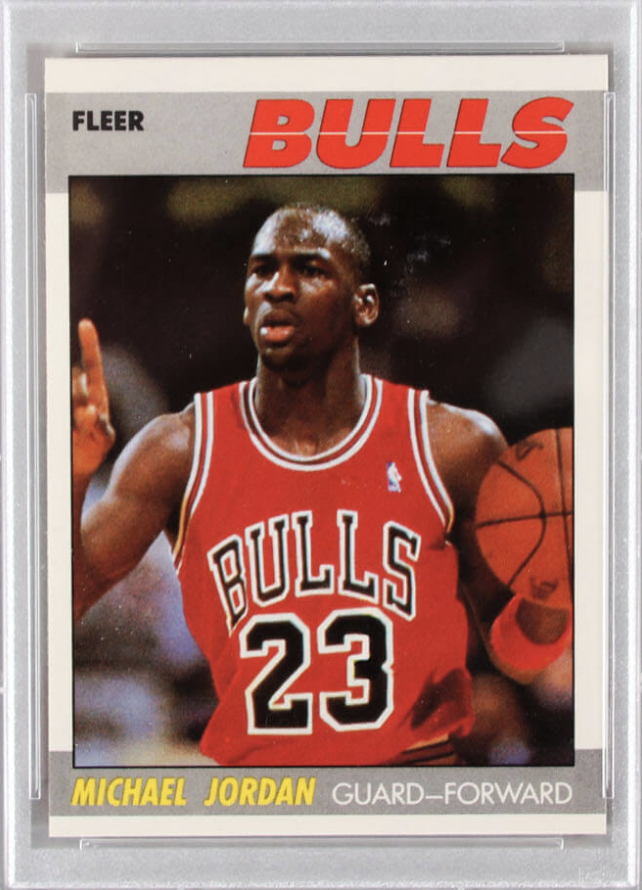 The sophomore card of Michael Jordan has shown a relatively steady upward trend line for the past 90 days, with heavy deeps occurring in mid-March. Those declines brought this card down to about $200. Sales volume has demonstrated that all Michael Jordan cards continue to be primarily sought after by all collectors alike. The sophomore 1987 Fleer card has been highly undervalued for many years, and now could be the best time to add to your collection.
A beautiful card with a PSA 9 population report of 2064. The 1986 Fleer Michael Jordan rookie card has been an almost untouchable card for many collectors over the past three years, with a steady incline in prices and auctions consistently reaching new heights. The sophomore card, however, has been under the radar and may too become an untouchable card after the market correction.
2011 Bowman Draft Mike Trout BGS 9.5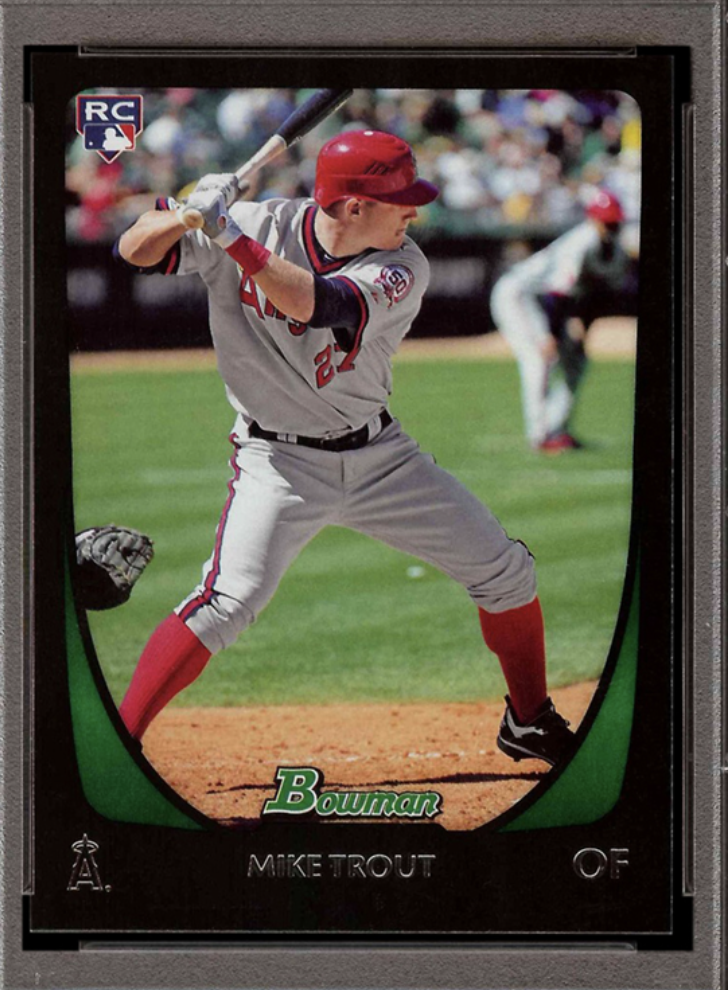 Similar to Michael above, the 2011 Bowman Draft has shown relatively steady trend lines, with multiple sales at over $600. Sales volume has shown Trout to be coveted by all collectors, with good reason. The Topps Update has been reaching heights that may have many collectors looking elsewhere, and I believe it maybe this card.
A beautiful card with a low population report, the Bowman Draft may start to rise with the market and a 'possible' strong season from Trout.
2003 Topps Chrome LeBron James (RAW)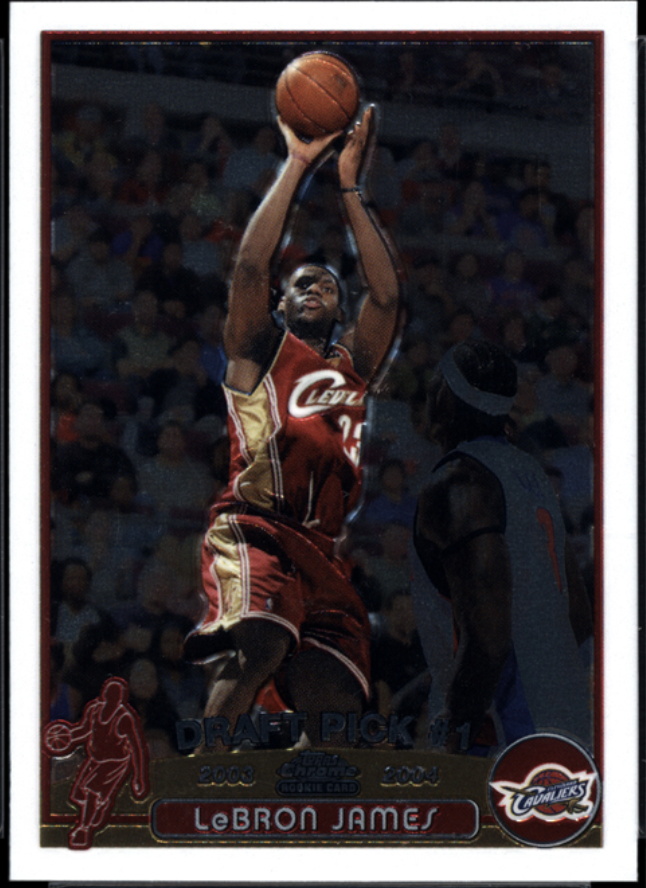 Similar to both Jordan and Trout, all LeBron Topps cards have shown an aggressive upward trend line over the last 90 days, with only minor deeps during the pandemic. The sales volume has shown an increasing amount of money being directed towards this card. Collectors have been seeking out this card for many years now, and anyone in the hobby can legitimately say this card is on the brink of being untouchable.
I find it very dangerous to purchase RAW lately, and this card is no different, but this is an article to find reasonable investments, and quite simply a graded Topps Chrome is very expensive. If you can find RAW, I think the time is coming that you have to pick this card up and hope for the best. I guess we'll all see during the National if it is still scheduled. Buyer beware on all RAW cards.
Like all volatile times in the market, have a plan with your portfolio. If you're afforded the opportunity to add some key pieces to your portfolio, do your due diligence, and I think now would be a good time to buy. If you are not afforded that opportunity, it is ok, take this time to review your portfolio and due the research necessary to make additions when you get back to normalcy.
To all community members, please stay healthy during these trying times. Enjoy all the content delivered through this platform, but always conduct your own research before purchasing any recommendations
Disclaimer. I own all three of my sports card picks. All sales volume and trending sales market research was conducted with the assistance of the Market Mover tool. The population reports were as of 29MAR2020.
Do you have any picks that you believe would be good investments to pick up while the market is down? Tell us in the Comments below.
Ready to take your sports card investing to the next level? Join our Membership Program now for card picks, analytics, premium community access and much more!