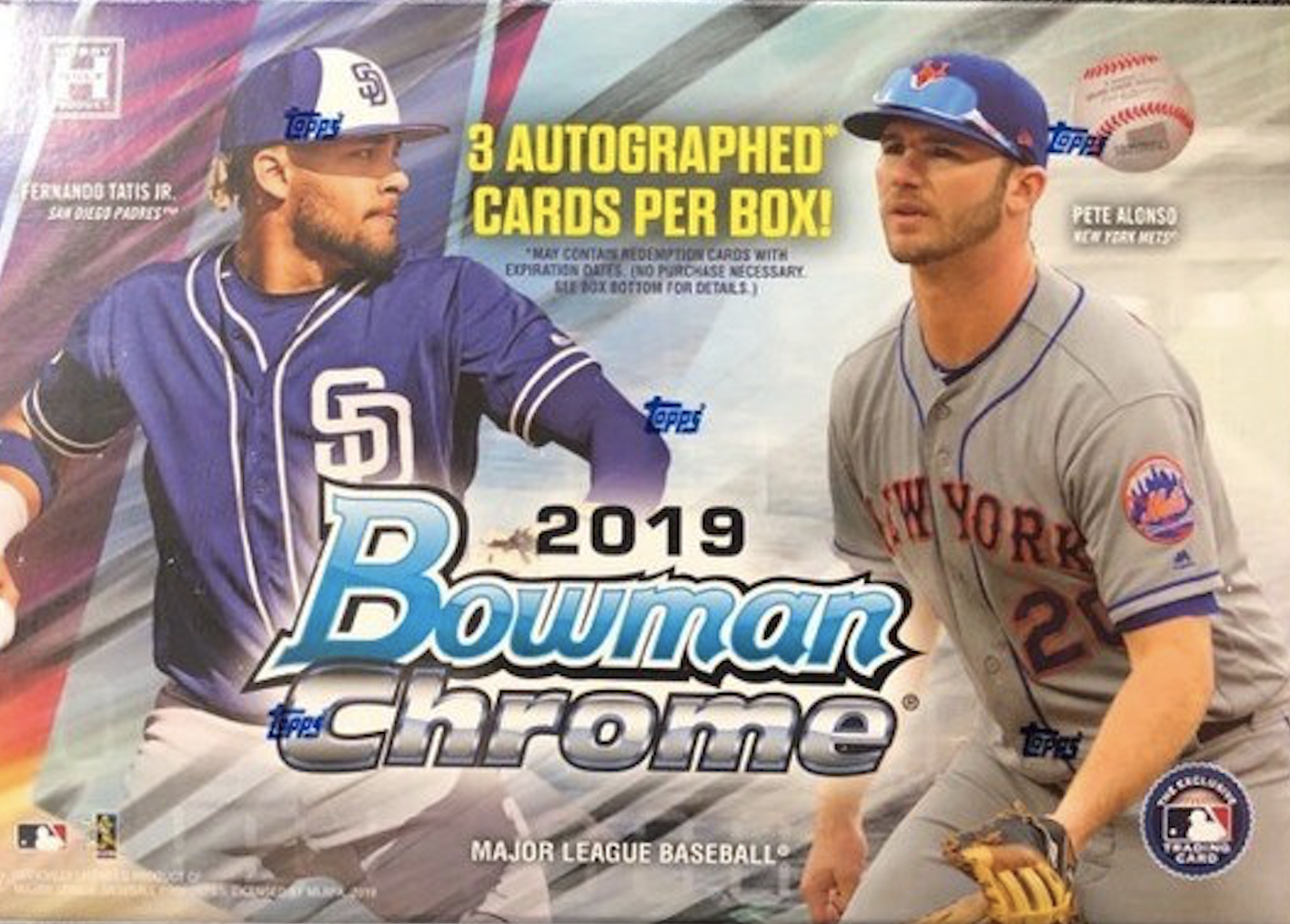 This guest post came through our Article Submission Program. Thoughts and opinions are those of the author.
I was captivated by baseball cards when I was quite young. The vehicle for that was a usual suspect; participating in a wax-cracking experience, introduced by my dad. Additionally, I grew up in Marietta, Georgia and played baseball outside with the neighborhood kids until it got dark every night that was allowed by our parents. Those are two of the main seeds that were watered and eventually blossomed into my love of the game. I was left off a travel team my friends had made, and my family moved to Texas as I was entering high school. My playing career ended shortly thereafter. Around the same time, the Dodgers were in the playoffs and were dismantled by the Phillies in back to back postseasons. Suffice it to say it was a low point in my fandom.
The thought struck me to take a deeper interest in baseball cards. My focus turned to the younger guys. I wanted to gain an understanding of the prospects before the common fan had any idea who they were. My dad joined me in this endeavor and decided to take the plunge on the 2010 Bowman Draft. Our first case, which was our best case, yielded a Bryce Harper Aflac auto, a Manny Machado blue refractor auto, and a Yasmani Grandal gold refractor auto. Thus, we began a nearly annual tradition of opening a case of a Bowman product around Christmas. I generally say a 'Bowman product' because this year was the first year that we did not go with a Bowman Draft case. In the year 2019, we opted for 2019 Bowman.
Upon concluding a refreshing vacation trip to Calgary, Canada with friends, I returned home to traverse uncharted territory with my dad. I cracked the seal of the 2019 Bowman case, hoping to uncover at least one of the various top prospects that had autographed cards in this set. I accidentally opened the case upside down, which ended up saving the best of the spoils for last.
Our general protocol is for one of us to ask the other which box they want to open. We then proceed to carefully rip them two at a time. To raise the pressure of the impending choice, I typically remind my dad that he chose against opening the box with the Harper Aflac ten years ago. Sometimes he will concede the choice to me, as the fear of another fateful decision creeps into his mind. The second box that fell to me revealed the probable case hit. My eyes opened wide as I saw the name of the player, and my reaction was amplified by shaking hands when I finally recognized the gold color.
A true beauty. Two boxes later, I noticed red. I was fairly certain the pack was not going to contain the autograph based on its location in the box, but I set it aside since it was still a red of some nature. I opened the remaining seventeen packs, and the intensity of the moment exponentially increased as each unraveled pack did not uncover the guaranteed 1 autograph per box. I performed the standard slow card slide maneuver in the seventh-turned-last pack of the box. I saw that the last name ended in an "o" and nearly lost my composure, as I thought it could be "Franco." The final reveal was a player I knew of but for some reason could not place why.
A quick search refreshed my memory. This was the Twins prospect that had passed away at such a young age. This was a jarring moment that made me feel akin to being on an emotional rollercoaster. After the crazy gold, I pulled my first red autograph, which was of a ballplayer that had passed on around my age. I noted to have a greater appreciation of life and pressed forward to boxes 5/10.
"Dude!!" my dad purposefully shouted at me as he shoved one of the most beautiful cards I had ever seen into my face. "Uh…what??" I shouted back with a wide smile on my face. After pulling the Vlad, I was just hoping for a base auto of Julio Rodriguez, Joey Bart, or potentially even the Charlotte Stone Crabs legend himself, Wander Franco. Instead, my dad decided to swipe the Bryce Harper Aflac throne I had been sitting on since the beginning of the decade out from under me. To quote him, "I immediately recognized the picture of Wander, saw the auto, and then saw the color. The synapses in my brain all eventually fired, and I finally gathered the senses to get it into your hands." I am in charge of protecting the cards with the plastic, so he wanted to get it into my hands as soon as possible. I was still in shock, so I protected it quickly without appreciating the gravity of the moment and then proceeded to freak out.
The emotional rollercoaster ended on quite the high. What a case.
We almost did not buy this case. We have skipped a few years in the past, and this was nearly one of the skips. As I have gotten older, I have become more critical when it comes to spending money. It has been evident to me for some time that cracking wax is one of the easiest ways to lose hard-earned money. It is probably only behind burning cash, believing that you are indeed the one-millionth viewer of a website, and trusting an online Prince from a foreign country. However, it dawned on me that the purpose of money is to not be hoarded. Money is to be spent and invested wisely into the livelihood of people, which includes having fun with your dad. This epiphany ended up playing a joke on me, as opening this case will one day result in an easy profit.
I have continued to have a love for this game because my dad invested time and resources into the hobby when I was at a low point in my fandom. It doubled down my interest instead of letting it squander away into the isles of forgotten dreams. Sports cards are a fantastic investment opportunity from a money-making perspective for all the reasons talked about in this community, but it can be bigger than that. If you look at a hobby, such as this one, from a relationship-building standpoint, then you can see the many doors that are open to you. The community involved in the sports card world and the individuals you can share it with can benefit from the time and resources you put into it. Indeed, have fun investing your money wisely into pieces of cardboard with fascinating players across all the sports, but keep in mind that there are more valuable gains to be made than profit.
What is your best pull from a box or case? How can you invest into the hobby portion of this industry? Leave your thoughts in the comments below.
Ready to take your sports card investing to the next level? Join my Membership Program now for card picks, analytics, premium community access and much more!