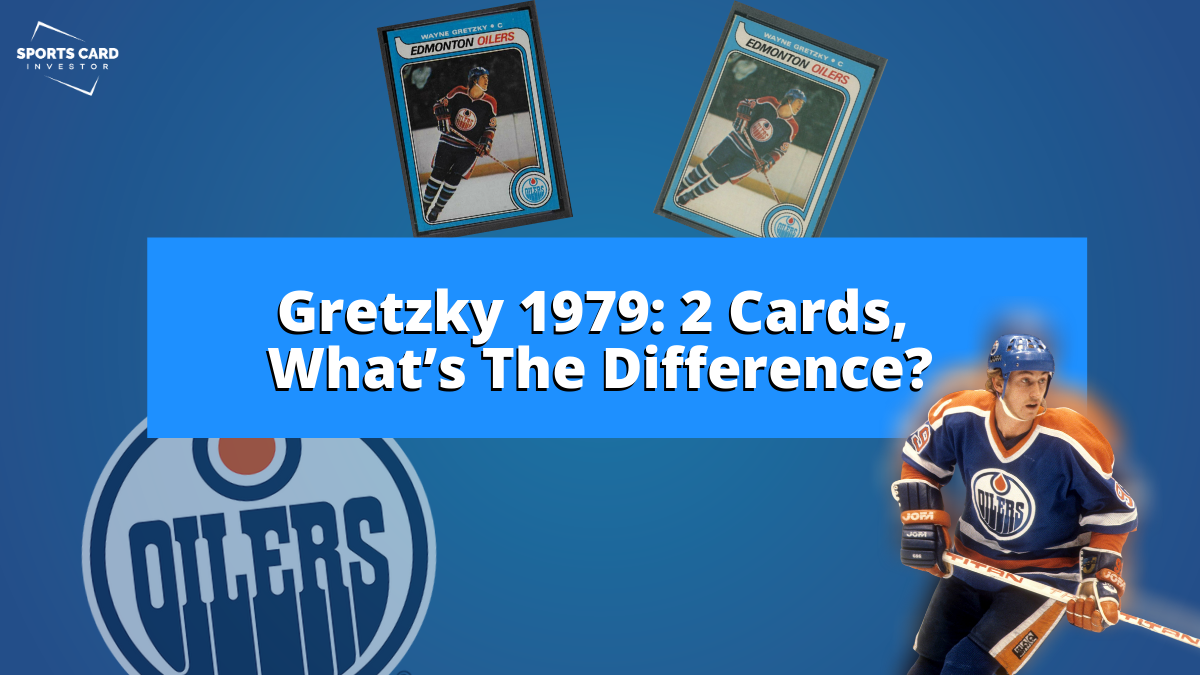 This guest post came through our Article Submission Program. Thoughts and opinions are those of the author.
Introduction
Below are two iconic 1979 Gretzky rookies, one O-Pee-Chee (left) and one Topps (right), they have small differences which spell opportunity for investment and value.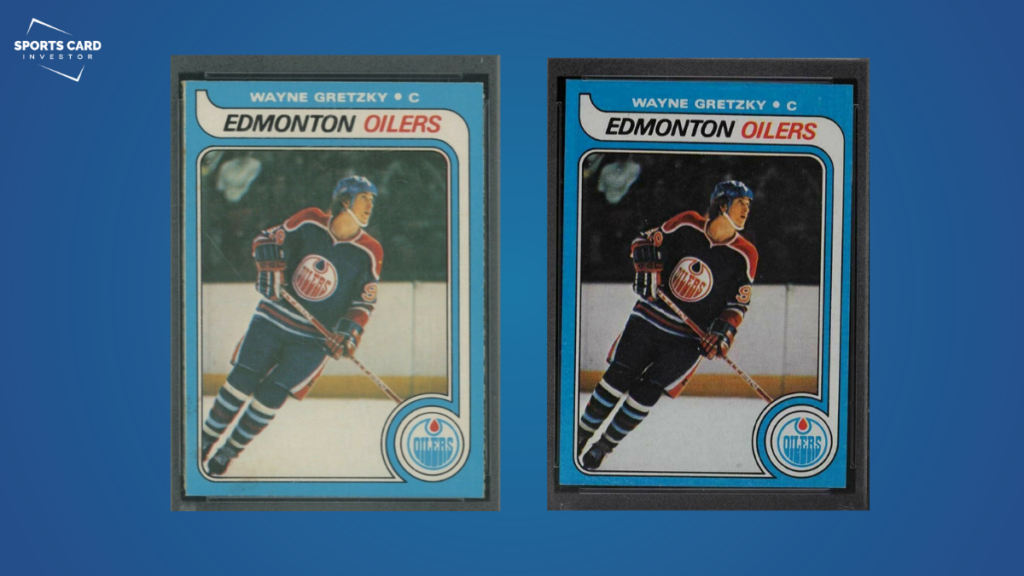 Wayne Gretzky, Kobe Bryant, Tom Brady and Mike Trout; big names with hot, iconic rookie cards moving fast on the market in 2021. Looking to buy an example of these iconic cards and one will soon find there are often very similar looking variants, each with their own story, their own population, and their own growth trajectory. But within these differences lie opportunities across a range of budgets and finding grades at a relatively good value. Let's take a look at the details behind one of these sports legends and their high-end rookies.
After shattering records on the ice for 20 seasons, Wayne Gretzky is back at it again, breaking records on the auction block. Last month a rare PSA 10 example of his 1979 O-Pee-Chee (OPC) card sold for $1.29 million at Heritage auctions, more than doubling from what it sold for in 2016 for $465,000, and more than 10x over what it sold for in 2011 ($94,000).
It is the first hockey card to sell for over a million dollars, and wait, there's an identical Topps version? Understanding the difference between these two almost identical-looking rookies can add context to what makes the OPC a million-dollar gem and if the Topps card is on the same path.
The Late 1970s
O-Pee-Chee, was a candy company like Topps with cards dating back to the 1930s. Through a marketing agreement made in the 1960s, the company made versions almost identical to the Topps cards and were distributed in Canada from 1965 to 1992. There are a few minor differences between the OPC and Topps hockey cards in 1979, which can be seen on the reverse with the addition of French text on the OPC. With a smaller Canadian market, fewer OPC cards were produced than there was for the larger American market with Topps. To top it off, many of the OPC cards were plagued with crude cuts made with dull knives leaving many examples with a rough paper edge and cut woefully off-center.
Two Cards, Two Populations
Looking at the total populations of graded examples by PSA there are slightly more Topps than OPC (6,205 to 6,015) as of February 2021. Both have only two examples in the coveted 10 spot; each have incredibly low POP in the 9 grade (127 Topps/89 OPC), and both have the most cards graded in the 7 slot. But where the distribution differs is a higher volume of lower grades for OPC.
Prices Growing In A Hockey Stick Shape
Since there are just four cards in PSA 10 let's look at the performance of 9s on the high-end and 4s in the mid-range. Starting with OPC, three recent examples in PSA 9 sold on eBay for $85,000, marking a high point for the grade and a 7,800% increase over the same card sold in 2004 for $1,034 (according to PWCC Auction Archive). Equally impressive is the Topps in PSA 9, with an example sold in January for $52,000, jumping 4,200% over examples sold in 2005 (around $1,000). Other examples of Topps PSA 9 sold last month between $30,000 and $34,000.
At the more humble VG-EX PSA 4 grade there is just as much activity. For years a grade 4 OPC could be nabbed for around $150, which crossed the $200 mark in 2012. Surpassing the $500 mark happened in 2019 with an example selling for $710 and prices never looked back. By 2020 the $1,000 threshold was broken, and by January 2021, several OPCs graded PSA 4 were selling north of $3,000 and as high as $3,999 (from 2012 to 2020, a 1,400+% increase).
There's a similar story for Topps in PSA 4. Prices were around $200 in 2017 and by early 2020, prices were firmly above $300. The average of the last 10 sold on eBay now is $1,335 (a 525% increase in 3 years).
Long term: Gretzky Is Gretzky, 1979 is 1979
For years at card shops, I would hear how O-Pee-Chee is Gretzky's "true rookie" because he's Canadian and so is OPC. While that deserves mention, I don't think the Topps version is any lesser of a rookie and, in-fact, just may be a sleeper card. Let's face it, Gretzky holds the record for most goals and assists by any player in the NHL, along with 4 Stanley Cup titles. While a Gretzky Topps rookie has traditionally sold for less than its OPC counterpart, let's acknowledge how both cards are chronologically equal, both currently have similar populations and both have just two cards graded Gem Mint 10.
While it takes a moment to learn the differences between the OPC and Topps cards, the hockey stick-shaped growth exhibited by both makes for an exciting rookie to watch. Understanding the context, history, and trajectory of each will help the well-educated buyer find room to invest in one of the most iconic cards of the 20th century!
Final Thoughts
We all often forget about some of these legendary hockey players in an attempt to get that new prospect that will explode or that second-year player that is trending up. This was a great article highlighting the great-one himself and how there may still be some opportunity there. Do you think there are any players under the radar or undervalued by the market right now?
Authors social media: TikTok: halcyondrift Instagram: robertjfinley
Ready to take your sports card investing to the next level? Join our Membership Program now for card picks, analytics, premium community access and much more!