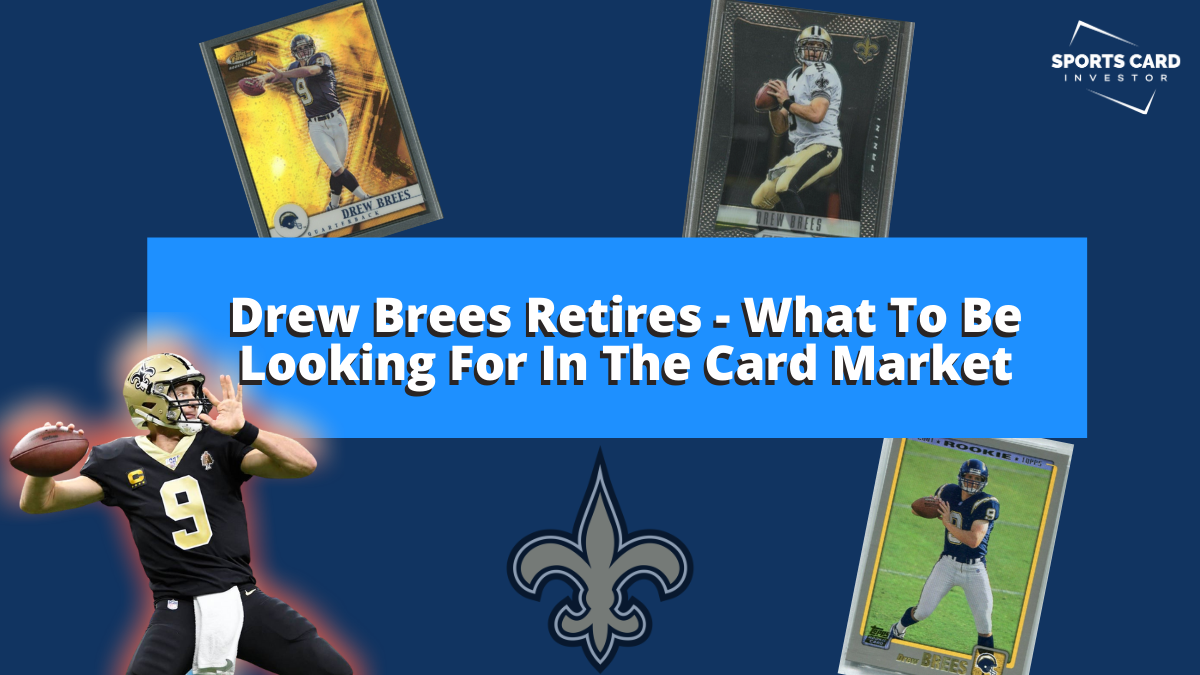 This guest post came through our Article Submission Program. Thoughts and opinions are those of the author.
Introduction
As many of you have heard, the New Orleans Saints' longtime quarterback announced on March 14 via Instagram that he is retiring. Drew Brees will go down as potentially the only quarterback in current Saints history to reach the celebrity status that surpasses Archie "Who" Manning. With his retirement also comes a lot of questions.
The NFL community seems to have been torn up until today about whether or not Brees would play another year. "Will he make another Superbowl run attempt?" or just talking about his age and injuries and if he was capable of leading his team that far this next season. All those questions were answered as the 42-year-old announced he would retire.
There is very little doubt that in five years, when he becomes eligible for the Hall of Fame that he will not make it in. He currently holds the record for most passing yards, surpassing 80k passing yards. He is a living legend for sure.
All that being said, what should we expect from the card market with this new announcement?
Great question. In general, I predict that his cards will rise in value as everyone rushes into the hobby in order to grab their own personal Drew Brees card. Here is a graph of the last 90 days as rumors were swirling about what would happen.
As you can see, there has already been a bit of an upward trend in his 2001 Topps Card. This graph depicts the recent sales of both his retail and factory set variations. It is essential to note the small number of PSA 10 grade cards. There are barely over 400 of his base cards that have been graded 10s, and only 137 of his factory set are in the marketplace at that quality. This is a small and limited number to choose from.
What I envision we will see happen is a decently sharp spike in interest in his cards. From there, they will fall in price over the next four years (There will be some ups and downs in here). After that time, Hall of Fame talks will begin and the card market will start gaining a greater interest until finally, it explodes once he is announced as one of the final 25 or 15. Here it will begin to reach another peak. After he is announced as a winner, there will be a short window of the prime market as chatter fills the media of his legendary career and welcomes him into the Hall of Fame. Once all that wears off, I imagine you will see a slight dip in value and then his cards will begin the never-ending slow value appreciation year after year.
DREW BREES CARDS ON EBAY
So how do you apply this to your interests? If you are one of the few people who have a PSA 10 Topps 2001 Drew Brees (which unfortunately is not me), I'd keep a close eye on the market the next few days. I think you could get a premium for his card in the next couple of weeks and once the new 2021 football season starts and everyone is consumed with new rookies and current players, you can repurchase it for less and profit. The other option is to play the long game and hold onto the card for five years and sell it in the week before he is announced as a winner or anytime all the way up to the week after his ceremony.
If you're a buyer, keep an eye on your Sports Card Investor app and the "buy it now" deals that they keep updated regularly. You can also get on eBay and watch there for any overlooked bids. In all likelihood, you will probably get the better prices in October or November when we become fully immersed in this year's season.
The Future of The Saints
Now, if you're a smart investor, you're probably looking for where the opportunity is outside of Brees. Everyone else is focused on Brees, who is being overlooked that could potentially lead to great returns?
Ultimately there are three major theories circulating right now, and I will briefly cover all three and you can take your pick at what you believe will be better.
#1. Taysom Hill
Taysom Hill has been one of Drew Brees's backups since 2017 when the Saints picked him up after watching him play preseason games for the Green Bay Packers after he went undrafted earlier that year. While all the details are still filtering in, it has been discussed on multiple sports pages that he just signed a four-year deal with the Saints that makes him the 3rd most well-paid Quarterback in the NFL. He and Russel Wilson will be on the same level of income status. This renegotiation helps give the Saints a little more space in their salary cap, but even more interesting is the fact that different people have reported that the contract with Hill suggests future seasons after 2021 can and will be voided with potential for another more official deal. Just because he signed for four years, that doesn't mean they will keep him that long.
Interestingly, because Hill went undrafted in 2017, there is only ONE set that has his rookie card in it. The 2017 Panini Contenders set is the only legitimate set I could find with Hill even listed. And even though he's in the set, the only cards he has is his autograph card and parallels of that card. PSA has graded a total of 121 of these cards and not all of those are 10s. Here is a graph of his base auto.
#2. Jameis Winston
Just shooting straight with you on this one, I am doubtful that this will happen, although the Saints may keep him as a capable backup. Early on, coach Payton and Winston didn't hit off well. Since then, it seems things have smoothed over, and the Saint's coach has edified Winston's talents and physicalness with regularity. Many analysts from ESPN and elsewhere have talked about how capable Winston could become, noting the numbers he put up while at Tampa Bay. The big question is his accuracy and if he can keep from turning the ball over. Since rumors of Brees retiring started trickling in, Winston's cards have gradually been gaining more traction. Take a look.
#3. The Draft
Due to salary cap issues, it is improbable that the Saint's would be able to trade for a Russell Wilson or Deshaun Watson level quarterback, which leads us to the draft. Unfortunately, the saints are #28 in the draft, which means most of the quarterbacks will be well picked over by that time. Some analysts have talked that Mac Jones from Alabama may drift down this low, and others said there's no way, "if the Saint's pick someone up at #28, it would have to be Florida's Kyle Trask or Texas A&M's Kellen Mond."
When it comes down to it, there are so many variables that could occur before the draft that it is all just speculation at this point. In addition to that, the draft itself is a huge guessing game. Sure, you can use logic about what each team might do, but we still never know until it's all said and done. The top 3 quarterbacks are being debated continually as to who is better and who goes #1 and #2.
Synopsis
At this point, you can be reading this and be getting excited about the option of picking up Winston or Hill before everyone gets to chasing them, or you can be holding out for the new rookies, or maybe you have a different opinion. Ultimately I'd like to hear from you in the comments about who you think will end up as the starting quarterback for the Saints. Was I right about Hill? Was I too harsh on Winston? Who do you think New Orleans will draft? Or do you have an ultimate trade option that you think will take place? I would love to hear your thoughts.
Editor's comment: Draft options, trade options, or keep your QB2 and make him QB1. A lot of moves happening and not just in New Orleans. We would like to hear your thoughts across the league; what will be a big surprise this offseason?
📈 Do you want to track your card collection and maximize your profit? Then you need Market Movers, the hobby's most powerful pricing database and market intelligence platform. Find out more here!