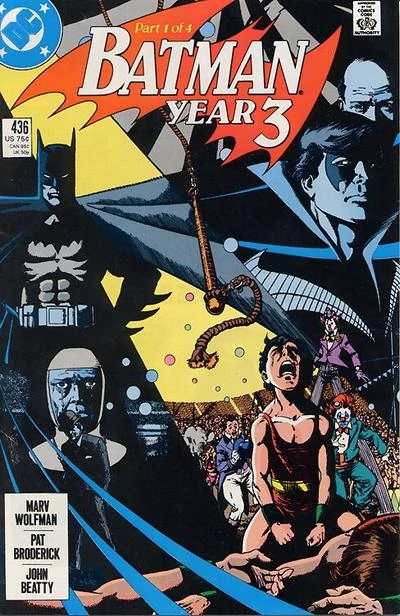 This guest post came through our Article Submission Program. Thoughts and opinions are those of the author.
Welcome back for our second installment comparing comic book investment to sports card investing (you can read part one here). Join me as we take an even deeper dive into the exciting parallels between these two beloved hobbies! 
National Sports Card Convention: The San Diego Comic Con of Sports Cards
Those familiar with comic books, recognize the magnitude and importance of the annual San Diego Comic Con. The seminal convention for comic books has turned into more of a pop culture phenomenon. Celebrities attend, new comic book movies and tv show projects are announced, and exclusive comics and give-aways are everywhere. The counterpart to Comic Con in the sports card world is the National Sports Card Convention. Even though you probably won't find anyone walking around dressed up as Spider-Man, or Daenerys Targaryen. You will find one big similarity between the shows, famous people signing autographs! The NSCCl gives you the chance to meet and get signatures from a deep roster of athletes and celebrities! Last year, the show was held just outside of Chicago and with the hype building around the hobby, recorded it's highest attendance since 1991. This year the show will be moving to Atlantic City. And based off of last year's success and the continued influx of new collectors and investors, they may need a bigger venue.

Rarity: Comic Variants vs RPAs and Serial Numbered Cards
The sports card companies have seemingly cracked the code on using manufactured rarity to drive desirability. The comic book market on the other hand has struggled to achieve this demand with modern comics. Comic books released nowadays have variant covers that might fall every 1:10 books, 1:100 or even 1:1000. These variant covers encourage comic shop owners to order more copies of a book. Essentially, a store owner has the opportunity to purchase these variant covers at a normal price, as long as they order enough of the regular covers to qualify for the ratio. They usually sell for a premium based on scarcity, cover art, and if anything special happens in the issue (first appearance, death, etc…).

A somewhat fair comparison to variants in the sports card world is RPAs and serial numbered cards. RPA stands for a "rookie patch auto" card, and will consist of a player's rookie card, signed, with a piece of jersey or uniform inserted as well. RPAs signify one of the more rare and desirable variations of a player's card. Depending on the set, these cards can bring more value than just a traditional rookie or autographed card. Serial numbered cards add an additional layer of rarity into the mix. That same RPA, or even standard card can have a series of serial numbered variants.
Let's take for example a very desirable set, 2018 Panini Prizm Football. A set that includes the rookie cards for Saquon Barkley, Lamar Jackson and Baker Mayfield.
On top of their normal base cards, the set includes a number of color parallels and variations listed below. The draw for collectors is to try and complete the "rainbow" and get one of each:
Prizm
Hyper #/275
Orange Die-Cut #/249 (Hobby)
Light Blue Die-Cut #/199 (Hobby)
Red Wave #/149
Blue Scope #/99
Green Crystals #/75
Purple Power #/49
Camo #/25
Gold #/10
Gold Vinyl #/5
Black Finite 1/1
Player Injury vs Cancelled Comic Movie News
Player injuries can have a drastic, immediate effect on card values. Coincidentally, this is not unlike a similar downturn that can occur when a proposed comic movie or TV project is abruptly cancelled.
Let's look at the recent news of the more than likely untimely demise of the long rumored Gambit movie. This movie has been talked about for years, and had Channing Tatum attached to play the lead role. Uncanny X-Men 266 is the first appearance of Gambit, and has always been a somewhat reliable key issue. At the end of last year, 9.8 CGC copies were selling on eBay for over $500. Now, since rumors of the movie being close to officially dead, that same CGC 9.8 is trading hands at around $350. Full disclosure, I own three copies of this book, because I believe it has some good long term potential.
That sudden drop in price mirrors the abrupt disruption in value that can happen when a superstar gets injured. Most recently, Patrick Mahomes had an unfortunate injury in Week 7. He luckily avoided long term damage, but will still miss a few weeks. At the beginning of the month, PSA 10 copies of his Silver Prizm rookie went for well over $1,000. Immediately following his injury a few PSA 10s ended at auction for around $800. And that was the result of what would be considered a minor injury. That effect could be much more pronounced with a season ending injury, heaven forbid.

Vintage vs Modern: And the Crash of the 90's
There exist two camps in both sports card and comics, the vintage crowd and the modern crowd. Each interest group isn't mutually exclusive, and can have some crossover. But at the end of the day, collectors and investors generally gravitate to one or the other. Comic books have the specificity of labeling different eras, such as the golden age (1938-1956), silver age (1956-1970), bronze age (1970-1984), copper age (1984-1991), and the modern age (1991-present). In comics, these ages are marked by significant events. For example, it is widely recognized that the introduction of Barry Allen's Flash in Showcase #4 signaled the beginning of the silver age. Sport card eras chart a similar path, though the delinitians are more reflective of production levels, and societal landmarks. For cards, the most notorious and maligned time period is the Junk Wax Era, between (1987-1993). This period was marked by a perfect storm of speculative individuals flooding the hobby and overproduction. This eventually led to a hobby wide crash in the late 1990's. This phenomenon also played out for similar reasons in the comic book world around the same time period. Overproduction and mass speculation created a glut of cardboard and paper that has been rendered virtually worthless today.
Luckily, today there are some safety guards to protect us from such a fall. One, most of us lived through the 90's and already carry some of that caution deep within us. Two, grading companies have also brought renewed interest back to some of those 90's cards and comics, in higher grades. Let's look at X-Men 1 and Gregg Maddux's 1987 Donruss rookie. X-Men 1 epitomizes the overproduced and speculation crazed 90's. While print run is hard to nail down, millions of copies exist. Even so, a 9.8 CGC graded copy of that book still fetches a cool $80. A pretty decent profit margin after submission fees.. Now to cards, the 1987 Donruss baseball set falls in the early dawn of the Junk Wax Era. Unfortunately production numbers from that time period are even harder to ascertain. Although we can assume potentially millions of each card were produced. Yet again though, when we look at completed sales on eBay, a PSA 10 Gregg Maddux 1987 Donruss rookie still regularly sells for around $100. Could be a topic for another time, but just as in comics, there are still plenty of cards from that junk wax era that may be profitable in high grade.

The $100 List
When grading comics, I use the $100 benchmark as my threshold for what I would send off to get graded. Essentially, after grading cost and selling fees, a book needed to have a sales history of at least $100 (in CGC 9.8) for me to submit it for grading. What I have done is curated two lists, one of three comics, and one of three cards from the 90s that are a.) plentiful in the wild, and b.) regularly sell for over $100 in CGC 9.8 or PSA 10.
Disclaimer: These are not cards and comics I would recommend buying already graded. Items from these lists are plentiful, and relatively easy to find in the wild.

The $100 List: Cards
1993 Topps Derek Jeter Rookie, PSA 10 Average Price: $140
Prices for this one are really all over the place. I saw some go for as low as $100, and a few that cleared $200. Still plentiful, and a great return in high grade.
---
1991 Stadium Club Brett Favre Rookie, PSA 10 Average Price: $100
Legendary quarterback, solid following, and a card that was produced right in the middle of the junk wax era that goes for $100 in perfect grade.
---
1991 Upper Deck Baseball Michael Jordan, PSA 10 Average Price: $100
One of the other classic "must haves" for collectors from the 90's. Featuring one of the most highly collectible players ever.
---
The $100 List: Comics
Uncanny X-Men 282, First Bishop, CGC 9.8 Average Price: $100-$140
A fan favorite, and standout character from beloved 90's X-Men cartoon.
This is a book I was picking up constantly in dollar bins.
---
Batman 436, First Tim Drake Robin, CGC 9.8 Average Price: $100
First appearance of the second Robin, plenty of copies available.
Seemingly a lot of room for growth.
---
X-Men 4, First Omega Red, CGC 9.8 Average Price: $100
I know, another X-Men book, but it's hard to ignore potential. Part of one of the most iconic runs of the 90's. This issue features the first appearance of a cult favorite villain, who has a ton of potential.

---
What other similarities or differences do you see between comic book investing and sports card investing? Leave your thoughts in the comments below.
Ready to take your sports card investing to the next level? Join my Membership Program now for card picks, analytics, premium community access and much more!