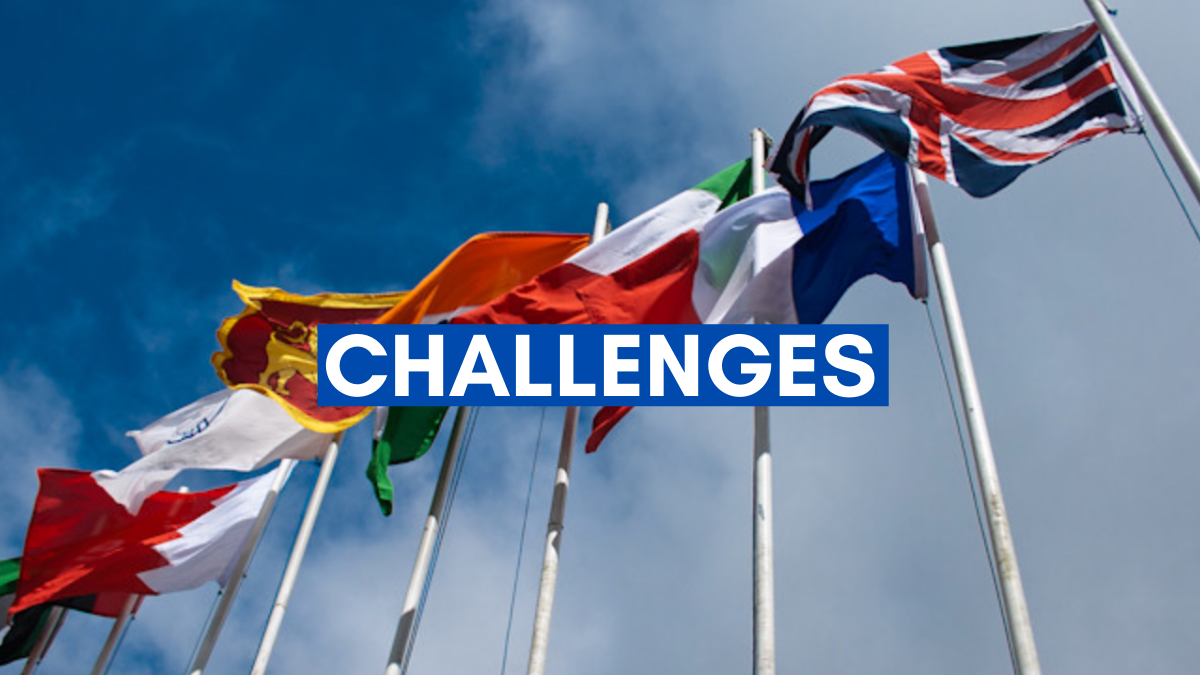 This guest post came through our Article Submission Program. Thoughts and opinions are those of the author.
Introduction
In this article, a good friend and community member Pang Ming Wee discuss' the challenges of international buyers. A great article to consume if you plan on selling. Austin Brown of US Soccer Breaks also discussed global sales during the Soccer Card Investing 101 video.
The biggest consumer market for sports cards is obviously in the United States, and any given year, millions of transactions happen within the US across all sports. US Investors have many good things going for them:
Logistics within the US is cheap and fast
Everyone deals with a common currency – the US Dollar
Everyone more or less operates within the same time zone
There are hundreds of card shows annually, both big and small.
There's plenty of local card stores where you can have easy access to inventory and/or other collectors and investors
There are retail products in Target and Walmart
Now all the advantages above seem to be of the total opposite for investors outside of the US. Me particular being from Malaysia have to deal with the following:
It's expensive to send things to the US (via FedEx). If via local mail service, it takes weeks, and US customers are not going to pay good money to wait weeks for their stuff to come and instead look elsewhere. Furthermore, lots of sellers don't offer international shipping unless via the Global Shipping Program, which charges an exorbitant amount on import taxes. To Malaysia, its 32% on top of the value of the card!! After doing all the math, it probably just doesn't make sense, and its no fault of the seller or the card price itself.
Currencies fluctuate – notably smaller currencies like the Malaysian Ringgit, Thai Baht, Taiwan Dollars. The swings are sometimes so fast that it adds on 3% to 5% of costs
Malaysia, in particular, is on the other side of the globe of the United States. I'm usually still in bed when auctions end around 7pm EST and am in the office working for auctions ending at 11pm EST
We don't get any card shows, so it's big envy for me to see the action on youtube
In Malaysia, we don't have local sports card shops; hence we rely on our neighbors in Singapore. Some countries are more fortunate like Hong Kong or Taiwan, but I would think in Europe, there aren't many sport cards stores that support American sports hobby and more focussed on soccer
We don't have Target and Walmart and hence don't have access to retail products
If the above seems all too familiar to you, international investors, fear not. Here are some tips on how we international guys can stay in the game with our friends in the US.
Work with a local shipping house with a US address. Many around these days are willing to consolidate your US-only packages and send them one time to you. You can be assured of postal and tax savings in the long run. With eBay charging sales tax on all domestic purchases, see if you can find shipping houses in Oregon or Montana to reduce your cost base. My shipping house is based in Texas, where I'm still paying an 8% tax, but I'm even saving on international shipping costs, and eBay tax paid is still lower than 32% import taxes.
When selling, my preference is using consignment houses. They are cheaper in the long run (savings on fees and individual shipping costs), plus they already have all the selling credentials. You tend to lose a percentage of target customers by just being located outside the US. You also save time (skipping the photographing and listing process), just let them do the work while you do what you can control – keeping your investment cost base as low as possible. I now exclusively sell using consignment houses.
When you sell in USD, do not convert them to your local currency. Keep your USD to buy more stuff. That way, you'll minimize the exposure when you need to buy more stuff when the currency works against you. Of course, if you want to enjoy some of the fruits of your labor i.e., take some profits off the table, you are still free to do so at an exchange rate you feel comfortable with.
What I said about the time zone is all true, but you also get opportunities to snipe deals when our friends in the US are asleep. Because sports cards are a global hobby, we do get listings posted 24/7, and while not frequent, there are snap buy-it-nows that you usually wouldn't get the chance if it was listed during the day. Pay attention to auctions that end on "weird hours." Its easier to take a three-minute breather from whatever you are doing than our US friends waking up in the middle of the night
That's all for my first article. In the next article, I will discuss the relationship between Grading and a popular game called Roulette.
Conclusion
This article discussed vital factors that international buyers face while trying to ascertain individual sports cards. As sellers, you have learned valuable aspects to move products and amplify your business to an international crowd.
We would love to hear from more international sports card investors and the challenges they face and any tips for US-based sellers to accelerate sales. Please post in the Comments below!
Ready to take your sports card investing to the next level? Join our Membership Program now for card picks, analytics, premium community access and much more!