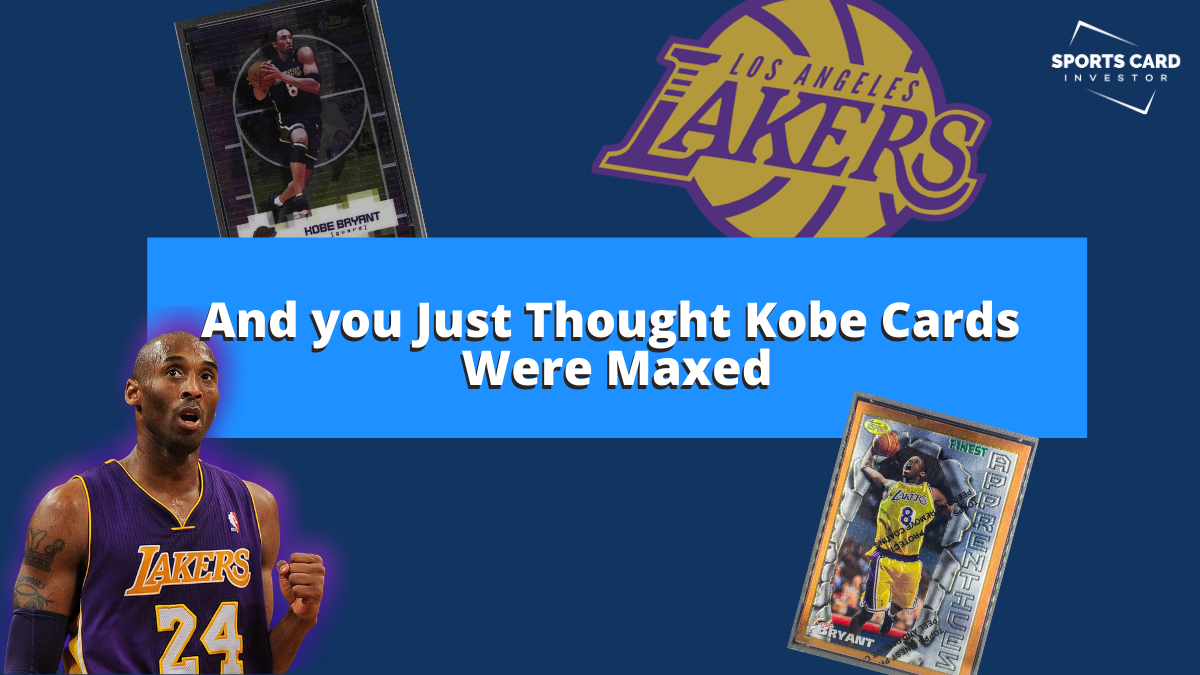 This guest post came through our Article Submission Program. Thoughts and opinions are those of the author.
Introduction
On February 25th, ESPN released an article referencing Kyrie Irving's Instagram post about changing the NBA Logo. The current NBA Logo that has been used since 1969, featuring the silhouette of Laker's legend Jerry West, would be traded for an all new logo. The new logo would feature another Laker and Hall of Famer, Kobe Bryant. 
Kobe's wife, Venessa, jumped in and shared the photo as well and both have gained a lot of support from current players and hall of farmers across the entire sports industry.
Digging deeper into this, I discovered that this is not a new photo/idea. It was created by Tyson Beck over a year ago and had already achieved 2 million votes by that time. If you read Beck's thought process on the design, you realize that there was a lot more that went into this than just finding a great photo of Kobe and slapping it on the NBA background. Here's what Beck wrote.  
"… Kobe is everything that represents what basketball truly stands for; he is the modern-day global ambassador of the game. The reason why I would choose a dribbling pose over a fadeaway or dunk silhouette is that the change is minimal, respectful and something all fans could be happy with as respectfully the NBA is larger than just one person, so the logo shouldn't represent one. This would leave the logo of more of an update/refresh than something completely new. Please make the change @NBA…"
TRENDING CARDS ON EBAY
Jerry West had tried previously to have the logo changed from his silhouette to Michael Jordan's, but the league didn't go for it. He also praised Kobe Bryant on multiple occasions since he was the one who drafted him to start with. But it's been over a year since the original design and post went up and we haven't seen anything happen. Why would it change now? Simple. Publicity. Now you have Kyrie Irving pushing it. Now you have Venessa Bryant pushing it. Now you have Dez Bryany and Lanzo Ball and countless others getting on board to get it changed. Will the NBA change it though? And if they do, what will happen to Kobe's Cards?
Below is a graph of Kobe's 1996 Topps Basketball PSA 10, from as far back as we have data. You can see the first major spike, which was the day we received the heartbreaking news of his crash.
Since then, this card has continued to grow as the hobby exploded. You can see the interest in the hobby grow, then settle down, and level off right about the time the 2020 NBA season gets started. That's probably due to the rise in present-day rookie chasing. But as the season closed and we started talking about legends again, you can watch his cards spike and reach another new high point. Here we are again watching that graph dip as we begin another season of the NBA. It's almost predictable how this graph is working.
Now. Kobe has a lot of cards out there. And because he was drafted in the 90's junk wax era, there are a lot of rookie cards of him. While I think most all of his cards will rise simply because he would be the new logo of the NBA, this one, in particular, is where I would place my money. Why do I think this will be the one that takes off? A couple of reasons. 1. This card is already one of the primary rookie cards for Kobe. It seems to already have a lot of the public's attention. 2.Topps was the primary brand for these years. If you look at other players in the 90's Topps is the "true rookie" base card. Similar to how Fleer was the rookie card to Jordan and the '80s. 3. This rookie card is the closest one to having the exact pose Kobe has in the logo. Most of the other rookie cards are of him dunking, or maybe even just smiling for the camera, but this one has him coming off the dribble, kinda like the logo.
Now, the big question right now is, how much attention will we get from the NBA to change the logo? How soon could this happen? Perhaps at the end of the season? How many more celebrities and athletes would need to get on board to make this happen? As an investor, you can look at the graph and see that after peaking, Kobe's cards are falling off a little. If the NBA talks get any more serious or more publicity is garnered, I would say this is a prime time to buy, because it will probably spike again. And with the amount of new people in the hobby these days, you could very well see an upward line in that graph that would match the accelerated growth that we saw 3-5 weeks ago.
Editor's comment: This is an interesting subject to talk about; I'm sure many of you could go either way on this one. We would love to hear your thoughts on the matter. Although Kobe is extremely hot right now, do you think a logo change will push prices even higher?
📈 Do you want to track your card collection and maximize your profit? Then you need Market Movers, the hobby's most powerful pricing database and market intelligence platform. Find out more here!