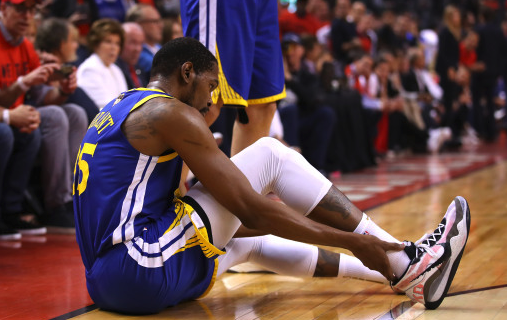 This guest post came through our Article Submission Program. Thoughts and opinions are those of the author.
I want you to take a look at the following statistics for a current NBA player from their 2010-2011 season and to think about how confident you would feel investing in said player's most popular rookie card at that time.
The player started in 81 games and finished with an average of 25 points per game, 7.7 assists, and 4.4 rebounds. He led his team to a 62-20 record and a first seed in the playoffs. His team would later lose in the Eastern Conference finals, but he would finish as a unanimous season MVP at just 23 years old. He was also popular culturally with mentions in rap songs by Jay-Z, Drake, Kanye, Meek Mill, Lil-Uzi Vert, Rick Ross, and Young Thug.

I was not investing in cards yet back then and am lucky I was not. I likely would have invested heavily in this player and would have ended up getting completely burned by his future card market. Some of you may have already pieced this together, but the aforementioned player was Derrick Rose during his incredible MVP season with the Chicago Bulls.

In the following season, Rose would go on to tear his ACL while jump-stopping during a hard drive to the lane. He would miss the entire following season. After recovering from this injury, he returned only to tear the meniscus in his right knee after only a few games. Since that time, Derek Rose has missed a significant number of games due to injury and has never quite returned to his previous level of play that crowned him unanimous MVP in 2011.

While I am happy that over the last couple of seasons, he has made somewhat of a comeback, garnering significant roles with both the Timberwolves and Pistons, his value in the sports card world is relatively insignificant at this time. I suspect I would not have been the only one that would have been all-aboard the Derrick Rose hype train with a significant financial loss following.
While this is only one example, it is one I wanted to use to get you thinking about being more well-rounded in your research leading up to your investment in a particular player. The potentially most significant risk for any sports card's value is an injury. While other things affect a card's value, a significant injury at the wrong point in a player's career could destroy the market for their card. All of this is to say that I feel like people are seriously ignoring arguably the most significant risk to a card's value. Do not be naïve to the possibility that it could happen to the player; you just spent $1000 investing in who is being touted as the next big thing.

While it is impossible to be able to know for certain the exact likelihood of a player getting injured, I wanted you to start thinking about the fact that there are only a handful of players right now whose card value would not take a hit following a career-altering/ending injury. As always, remember to round out your investments in these low-risk players such as Lebron James, Michael Jordan, Kobe Bryant, etc. These cards will always carry weight in the sports card world due to their legendary cultural relevance.

The vast majority of the league is not in this legend category quite yet and should be invested in with caution due to the wildly reactionary nature of the NBA card investment world. How much caution you should have depends entirely on the player and their unique situation.

Since re-entering the sports card world, I have spent a lot of time thinking about the effect of injuries on the sports card market. While I was away from the hobby, I recently completed a graduate program to become a Doctor of Physical Therapy. For those who do not know what that means, it is a doctorate level program that encompasses the diagnosis and treatment of musculoskeletal conditions. It is three years of studying very in-depth about the human body from a movement perspective and learning about different injuries and how to treat them.
So a lot of my job is knowing how to diagnose and treat someone's injury, but also to be able to consider the future possibilities of what someone's movement abilities may be.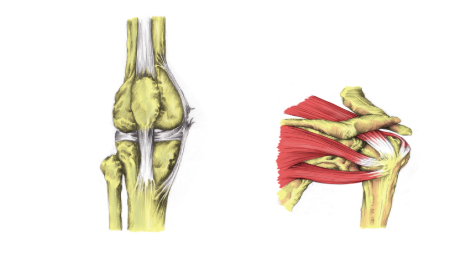 My goal moving forward is to take some of this knowledge and try to better inform you of certain injury risks for players that you may be interested in investing in. While I am by no means claiming to be someone that can tell you whether or not a player will be injured in the future, I think I can provide some value moving forward that could help you assess levels of risk for individual players from an injury perspective.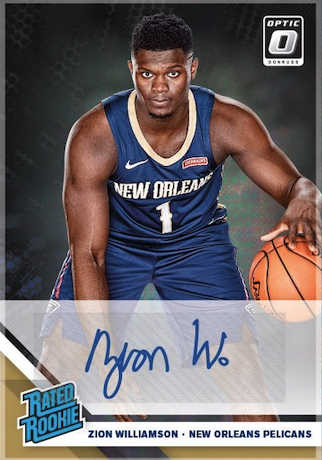 I hope that this information helped you to consider sports card investments in a new way. I think it is essential that everyone is well equipped with knowledge about all of the factors you should consider before investing in a particular player or card. I hope to be able to provide some knowledge of a piece of that puzzle you may not have previously considered. I am planning on continuing with future articles about various players' injury history and what level of caution you should take when investing in their cards. My next article is going to talk about my thoughts on Zion Williamson and why I think you should be more careful in investing in his future.
If you enjoyed this article, please consider following my Instagram account, @HoopsProspector for more content like this. If there are any specific players, you would like a future article for, leave a comment on my latest Instagram post and I will try to put one together in the near future.
During a slow week in sports, there is nothing better than consuming information that could help in your future investments. Have you ever lost out do to a player injury, or do you even think about injuries? Tell us in the Comments below.
Ready to take your sports card investing to the next level? Join my Membership Program now for card picks, analytics, premium community access and much more!