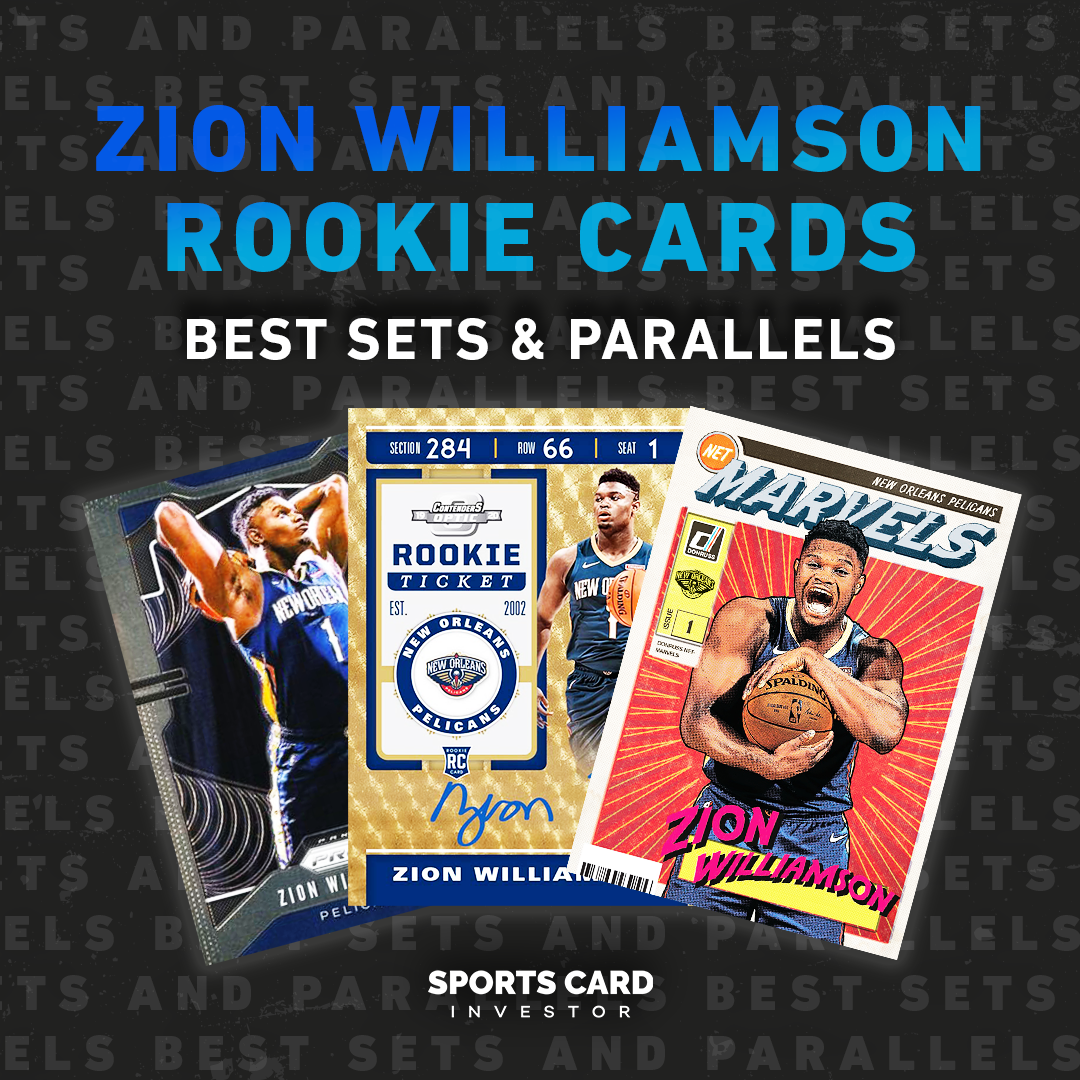 One of the NBA's top young stars, Zion Williamson is often credited as a major reason why the sports card hobby has seen rapid growth through the 2019-2020 season. Regularly compared to a young LeBron James, Williamson's explosive athleticism and charismatic smile have instantly made him one of the game's most popular players on the court and one of the most popular investments off of it.
With dozens of Williamson rookie cards from across the 2019-2020 season, use the Sports Card Investor guide to see the key cards we think you should be targeting. The guide is broken into tiers ranging from lower-end value options to high-end and the rarest and most expensive sets.
VALUE ROOKIES:
The Value Tier Includes cards with high print runs or lower-quality cardstock. A good fit for new collectors or those on a limited budget.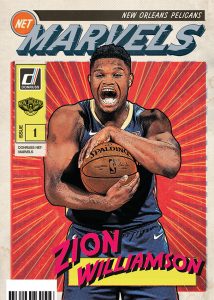 Donruss #201: One of the most basic sets, Donruss is carried by a clean design and the Rated Rookies lineup. Williamson also makes an appearance in the Net Marvels insert set, which is considered by many collectors to be one of the best from 2019-2020. Shop now >
Hoops #258: As always, Williamson makes his debut in an NBA jersey with the NBA Hoops release. Hoops also has a particularly strong lineup of inserts. Williamson, along with Grizzlies star Ja Morant, form the two-card Rookie Special checklist. Shop now >
Illusions #151: Making its basketball debut for the 2019-2020 season, Illusions is filled with parallels, tough-to-pull autographs and unique inserts. Williamson is paired up with NBA legend Charles Barkley for the Fantasy Matchups and Rookie Reflections sets. Shop now >
Status #67: A popular design held back by lower-quality cardstock, Status was a Tmall exclusive in 2019-2020 after alternating between retail-only and hobby-only the previous two years. As usual, Status is built around an impressive set of parallels while the Upper Echelon insert set is also worth chasing. Shop now >
POPULAR ROOKIES:
This tier includes cards from the most popular sets across both retail and hobby formats. Typically easy to buy or sell when needed. Parallels like Prizm Silver and Optic Holo are among the most popular variations.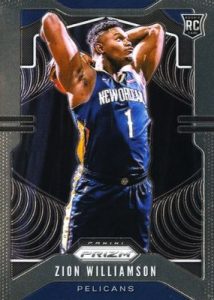 Mosaic #209: A standalone set for the first time, Mosaic had a strong debut with an impressive lineup of parallels — Pink Camo and the ultra-rare Genesis help round out retail formats. Shop now >
Optic #158: A chrome upgrade to the Donruss release, Optic remains one of the most popular sets for 2019-2020. Parallels like the cello-exclusive Blue Velocity are strong while Williamson has an appearance in the visually impressive My House! insert set. The Optic Holo parallel is also extremely popular. Shop now >
Prizm #248: You could make an argument that Williamson's Base Prizm is the early leader for most iconic card from the 2019-2020 season. While ultra rare parallels like Black, Gold or Tiger are huge hits, the Prizm Silver is by far the most popular. Shop now >
Select #1: Built around three levels of rookies, Select has a lower print run than other popular sets and also features beautiful die-cuts and the stunning Tie Dye series. Anything from the In Flight Signatures set should be considered a huge win. Shop now >
MORE UNIQUE ROOKIES:
This tier Includes cards with lower print runs and cards from hobby-only products. Usually higher-quality cards than the Value or Popular Tiers, though not necessarily more popular or easier to buy or sell.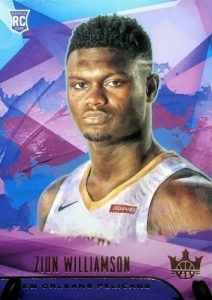 Clearly Donruss #51: Building off of Donruss and Optic releases, Clearly Donruss gets very literal with clear, acetate-based cards throughout. Shop now >
Court Kings #72: One of Panini's more visually stunning sets, Court Kings is built around four levels of rookie cards. Williamson also has appearances in insert sets like Apprentice Artists, Blank Slate and the ultra-rare Aurora. Shop now >
One and One #107: Making its debut for basketball, One and One stays true to its name with two cards per box — one base card and one autograph. Based on football's One release, many collectors considered this to be one of Panini's best products in 2019-2020. Along with his base card, Williamson is featured in the hyper-popular Downtown checklist. Shop now >
Spectra #109: A higher-end product, Spectra was carried in 2019-2020 by a strong lineup of parallels ranging from Marble to Celestial and Interstellar. The incredibly beautiful Color Blast insert makes its Spectra debut here with Williamson on the 25-card checklist. Shop now >
RAREST AND MOST EXCLUSIVE: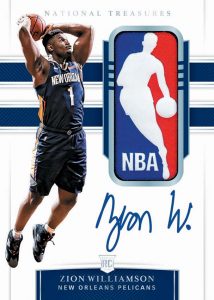 We won't spend much time here because this category is likely out of reach for most collectors due to price, but they are still fun to look at.
Sets like Flawless, Immaculate, Impeccable and National Treasures typically feature visually stunning artwork and low-numbered cards.
This is also where you'll find Panini's most impressive patches paired with high-quality on-card autographs. Don't worry if this tier is too pricey as there's plenty of options in other categories that could be perfect for your collection.
Track your collection and maximize your profit with Market Movers, the hobby's most powerful sports card pricing platform! Learn more here.
Note to readers: If you purchase something through one of our affiliates we may earn a commission.