The UFC continues to build upon an undeniable momentum that was only strengthened through a successful 2021 event calendar. At press time, the world's biggest MMA promotion had already put on five events in '22, including two highly anticipated pay-per-view cards in January and February. As MMA continues to garner worldwide attention, UFC cards are growing in popularity and only adding to the allure of the sports card hobby.
Panini started releasing UFC sets in 2021. This included the debuts of MMA cards from Prizm, Select and Chronicles. But UFC cards have been around for more than a decade through consistent annual releases from Topps. One of the most revered imprints for the sport is Topps Chrome, a line that debuted in 2017 and followed up with knockout releases in 2018 and 2019. Keep reading for a deeper dive into these three vital sets from the octagon.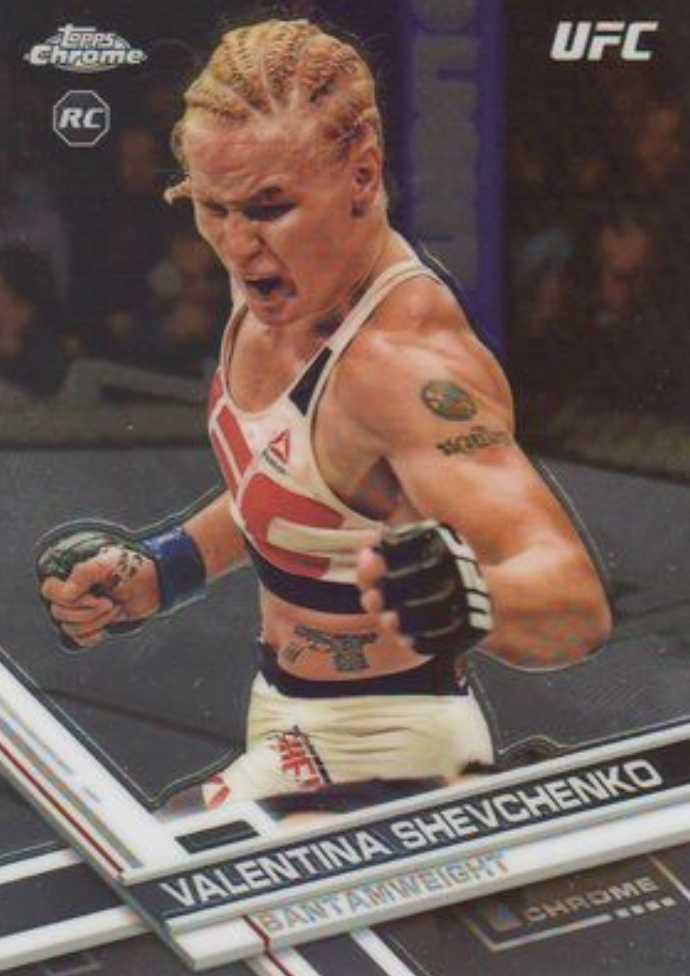 2017 Topps Chrome UFC
The first release of any set is typically special. 2017 Topps Chrome UFC was no different as it gave fans the opportunity to collect MMA cards stamped with one of Topps's most beloved logos. This debut Chrome collection included signature cards for stars of the time like Conor McGregor, Ronda Rousey, Georges St-Pierre and Amanda Nunes. In addition to two autographs, each hobby box consisted of numerous refractor parallels for collectors to hunt for. Refractors for McGregor and Khabib Nurmagomedov are among the most sought-after cards in this set.
This product also features the official rookie card of current UFC women's flyweight champion Valentina Shevchenko, who became one of the undisputed faces of the UFC after Amanda Nunes' upset loss to Julianna Pena back in December 2021. Expect Shevchenko's cards and those of other high-profile fighters to continue to rise in value as these boxes become rarer with every passing year.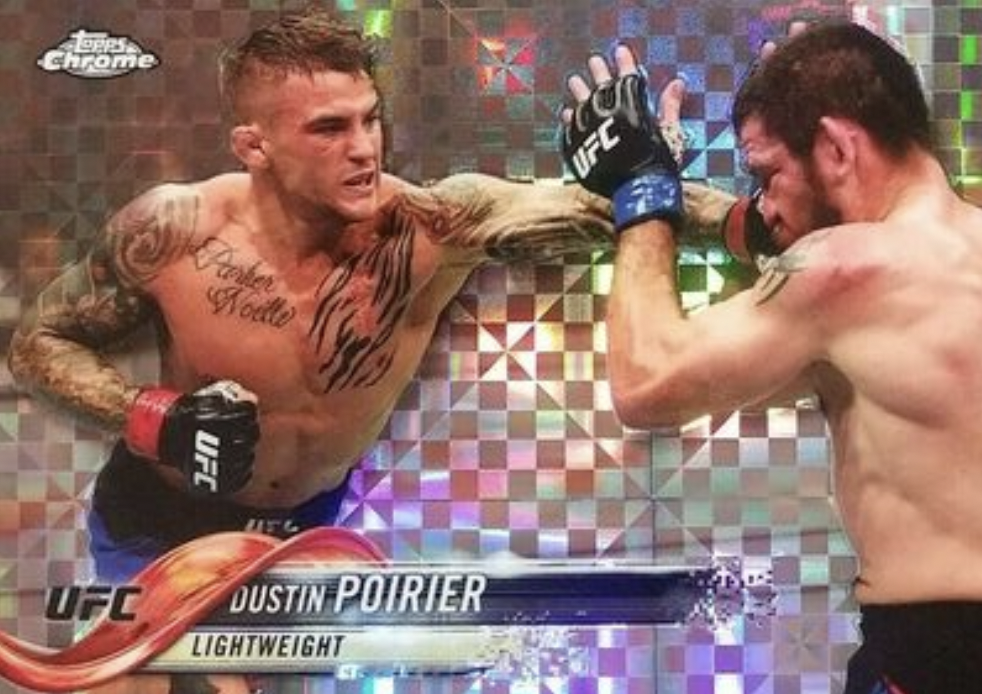 2018 Topps Chrome UFC
Although '17 is the set's first drop, '18 might be Topps Chrome's most popular. Like its predecessor, it features a 100-card base set and various parallels. The autograph set includes signature cards from marquee names like Daniel Cormier, Dustin Poirier and Max Holloway. That year's roster also includes a 1983 Topps Baseball-inspired throwback design, which provides fans with a classic variation to collect.
There are several extremely popular cards from this set. The first, of course, would be the numerous parallels of McGregor's base card. The card features a picture of McGregor in his classic wide karate stance, seemingly ready to take on any opponent who dares stand in front of him. That card's Orange Refactor (#/25), Blue Wave (#/75) and Green Wave (#/99) have all sold for more than $1,000.
The second fighter who continues to stir excitement is Sean O'Malley. His base card and rookie autograph are some of the most desired cards in the category. And as he continues to climb towards the top of the UFC's bantamweight division, that interest will only grow stronger. O'Malley has compiled an impressive 7-1 record and is considered one of the most popular fighters in the UFC. Expect his cards to consistently rise in value if he keeps winning over fans with his victories on the mat.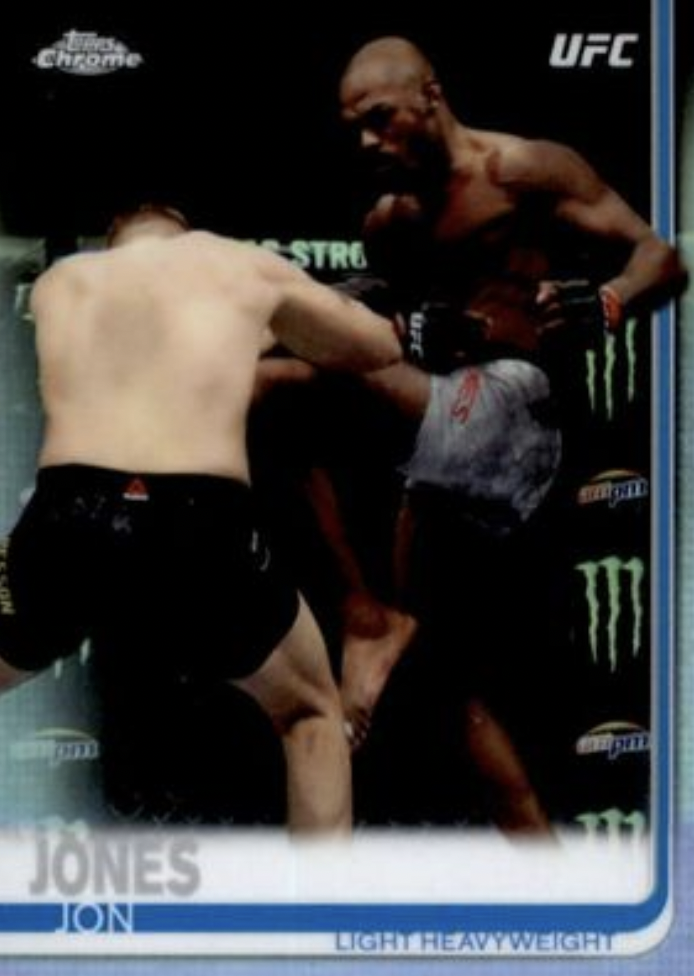 2019 Topps Chrome UFC
Twenty nineteen saw Topps Chrome's last UFC card release. It featured one of the deepest rookie classes in MMA card history. The first-year roster includes Petr Yan, Maycee Barber, Ben Askren, Alexander Volkanovski and Islam Makhachev. The base set consists of a 100-card checklist filled with the usual rainbow of colorful parallels.
Another highlight of the year's set was the return of throwback baseball-influenced inserts, this time 1984 Topps. The autograph checklist features signatures from UFC stars like Shevchenko, Brian Ortega, Stipe Miocic and Max Holloway.
There are numerous other cards in the '19 collection who hobbyists can't get enough of. The first Topps Chromes for stars like Israel Adesanya, Kamaru Usman and Jon Jones certainly come to mind. So too does top-ranked lightweight contender Islam Makhachev's rookie card. Makhachev, a protégé of former undefeated lightweight champion Nurmagomedov, has compiled an impressive win streak of his own to become the No. 4-ranked contender at 155 pounds. His RC features a slew of attractive parallels, including a Blue Wave (#/75) that sells north of $2,000 at a PSA 10.
Another sought-after card finds the aforementioned Nurmagomedov landing a jab on McGregor during their infamous UFC 229 showdown. The Orange Refractor (#/25) has sold for over $1,000 raw and is one of the most iconic cards in MMA history.
Track your collection and maximize your profit with Market Movers, the hobby's most powerful sports card pricing platform! Learn more here.
Note to readers: If you purchase something through one of our affiliates, we may earn a commission.