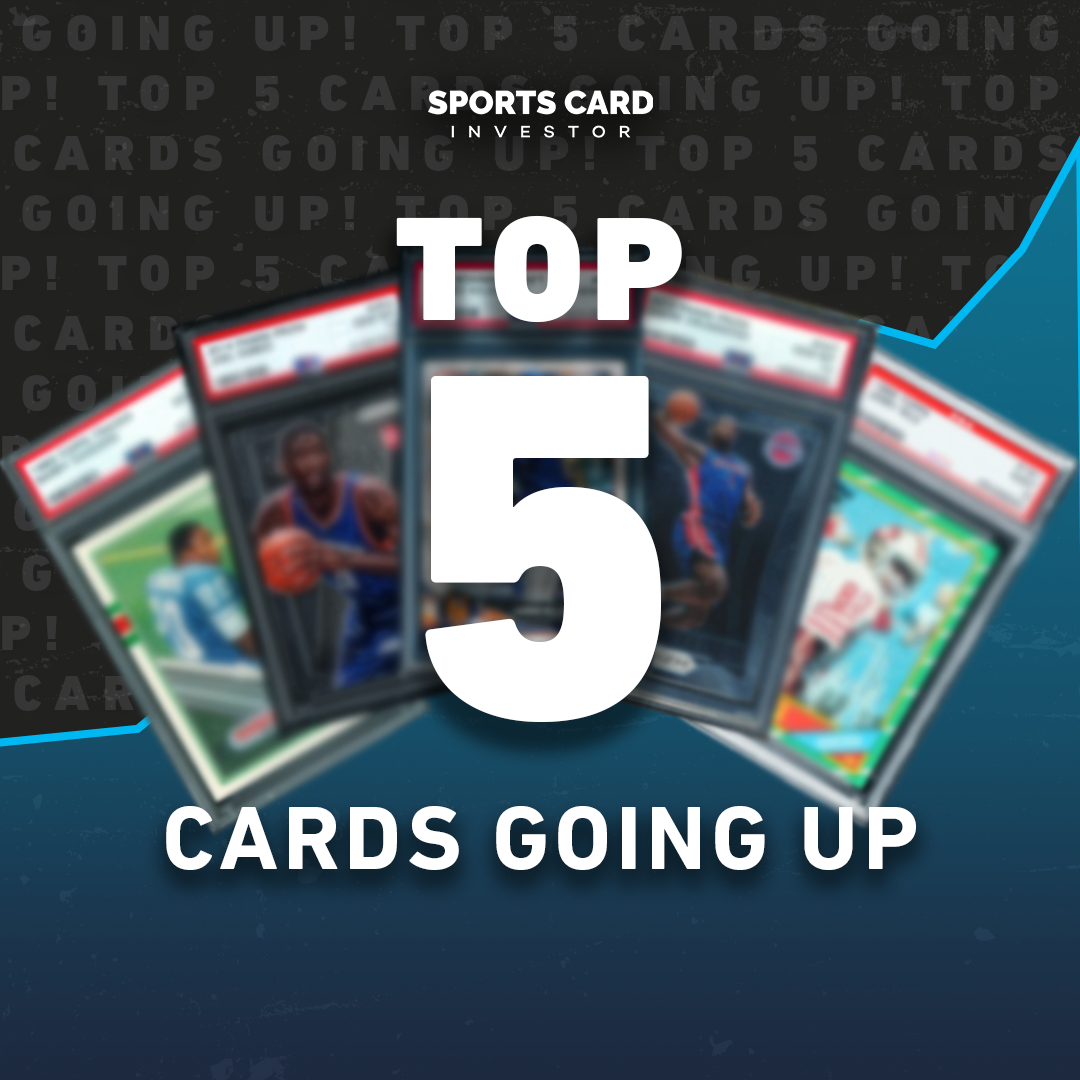 The MLB Home Run Derby certainly created a little more hype around Juan Soto and Julio Rodriguez this week, but their cards have been trending up long before this week.
Read about Soto, Rodrigeuz and other trending cards in this week's Top 5 Hottest Sports Cards.
The San Antonio Spurs are about to enter an almost complete rebuild, and while Dejounte Murray was traded to Atlanta for picks, it's Johnson who has been extended as a key player to build around.
Johnson inked a 4-year, $80 million deal to stay with the Spurs, and he appears well worth it after averaging 17 PPG and 6 RPG while shooting 40% from 3-point range last season. The former Kentucky Wildcat floats around in terms of hobby popularity, but that new contract appears to have collectors optimistic.
Johnson's 2019 Prizm Silver PSA 10 is up 122% over the last 30 days.
Most NBA fans and experts expected Rudy Gobert's trade to Minnesota to be a clear sign that Utah was committed to Mitchell long-term, but that doesn't seem to be the case anymore, and the Jazz are reportedly listening to offers on the star guard.
Mitchell doesn't quite get the hobby love that Jayson Tatum does, but he's still part of that stacked 2017 class that featured him, Tatum, Bam Adebayo, Lonzo Ball, De'Aaron Fox and John Collins.
With Mitchell likely on the move (even the Knicks are asking) his 2017 Optic Red & Yellow PSA 10 is up 42% over the last 14 days while averaging nearly a sale per day.
3. Juan Soto
A Home Run Derby win is of course nice for Soto, but his upward trajectory recently is likely linked to him turning down Washington's 15-year, $440 million contract offer. With the Nats likely needing to trade their star, most are expecting Soto to possibly bring in one of the biggest hauls of assets in MLB history.
The key cards for Soto are typically his 2018 Topps Update and 2018 Topps Chrome Update, but this week his 2018 Topps Chrome Update Base Rookie Debut has been a key target. That Rookie Debut in a PSA 10 is up 34% over the last seven days on 20 sales.
At just $55, this Rookie Debut has become a popular alternative to the Topps Update and Topps Chrome Update, which are sitting at $97 and $200.
The Braves are 34-14 since calling Harris up at the end of May, and June's NL Rookie of the Month is now a betting favorite to win NL Rookie of the Year. He's slashing .283/.319/.497 through 173 at-bats, and could even snag a Gold Glove if his stellar defense keeps up.
Harris doesn't have a huge selection of cards in the hobby, but his 2020 Bowman Chrome Prospects Auto (1st) PSA 10 is up 44% over the last 30 days on 14 sales. That price growth and volume is even more impressive when you consider the card is now averaging over $600 per sale.
There's often a lot of cards that have a good argument to be No. 1 each week, but this week there wasn't much of a competition. Rodriguez finished second in the Home Run Derby to Soto, he's the first Mariners rookie All-Star since Ichiro in 2001, and he's one of the most popular players in the hobby right now despite a slow start to the season.
Rodrigeuz's 2019 Bowman Chrome Prospects (1st) PSA 10 is up 114% over the last 30 days across a completely absurd 351 sales. His Bowman Paper Prospects and Mojo Mega Box Refractor are both up big, too, but it's hard to compete with a card selling over 10 times per day with this type of price growth.
With the Sports Card Investor app, you can profit from the hobby you love by keeping up with trending cards, tracking real-time prices with Market Movers and buying items on eBay. Download the industry-leading app here for Apple or Android
Note to readers: If you purchase something through one of our affiliates, we may earn a commission.