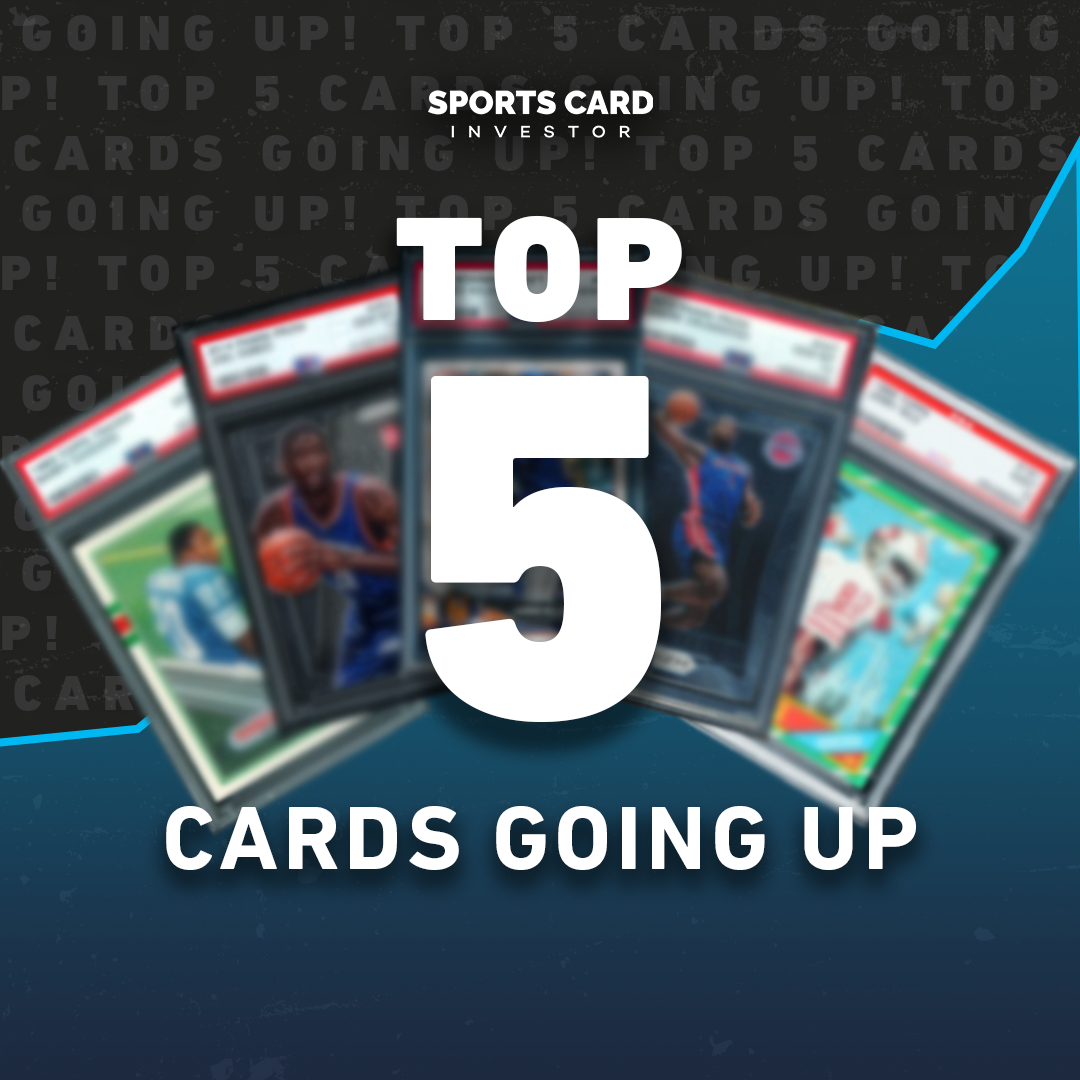 A wild week started by Aaron Rodgers re-signing with the Packers got crazy quickly when Seattle traded its star QB Russell Wilson to the Denver Broncos, causing a major shift on some of his key cards.
Read about Wilson and four other trending cards in this week's Top 5 Hottest Sports Cards:
5. Russell Wilson
The former Seattle Seahawks legend is on his way to Denver in the wildest move of the offseason so far, and his market has adjusted accordingly. Wilson was mostly fantastic last season, but it's fair to ask if even MVP-level play is good enough to win the AFC West.
Wilson joins Patrick Mahomes, Justin Herbert and David Carr in a stacked division, so despite joining a better team there won't be a clear path to a title by any means.
His 2012 Topps Base PSA 10 is up 36% over the last seven days on 22 sales.
4. Kyle Lewis
Lewis quickly became a hobby favorite during his Rookie of the Year campaign in 2020 — he beat out another hobby favorite in Luis Robert for the award — but his market has taken a brutal dip after playing just 36 games in 2021.
He appears healthy enough for spring training, though, so the hobby has started to buy back in — the fact that you can snag some of his key rookies for less than $20 has been a major factor, too.
Lewis' 2020 Topps Chrome Prism Refractor PSA 10 is up 109% over the last 14 days.
3. Karl-Anthony Towns
The Timberwolves star has seen fantastic price growth even before dropping 60 points on Monday night thanks to 24 and 10 averages while shooting 40% from 3-point range this season.
Towns and Anthony Edwards have also paired well so far and have lifted the Wolves into playoff contention (Minnesota is currently 7th in the West). There's still reason to believe he might leave for a bigger market, though, so Towns still has some room for price growth.
His 2015 Prizm Base PSA 10 is up 109% over the last 30 days.
2. Jordan Poole
Klay Thompson's return to Golden State's lineup provided plenty of concern for Poole's card market, but the Warriors have managed to play both good minutes so far. Poole and Thompson have even started together recently, so some of those worries have cooled.
Poole has managed to put up 17 PPG this season on 36% shooting from 3, and could be a major part of a deadly three-guard lineup for the warriors this postseason.
Poole's 2019 Prizm Base PSA 10 is up 136% over the last 14 days across 37 sales.
1. Deshaun Watson
The Houston Texans star QB won't face criminal charges from sexual misconduct allegations, so he's quickly become the hottest available trade target. The Saints, Panthers, Browns and Falcons have all emerged as suitors for the right price, and a move to a contender could really revive his market.
Watson's key 2017 Optic Base PSA 10 is up 161% over the last 14 days on 16 sales.

Track your collection and maximize your profit with Market Movers, the hobby's most powerful sports card pricing platform! Learn more here.
Note to readers: If you purchase something through one of our affiliates, we may earn a commission.