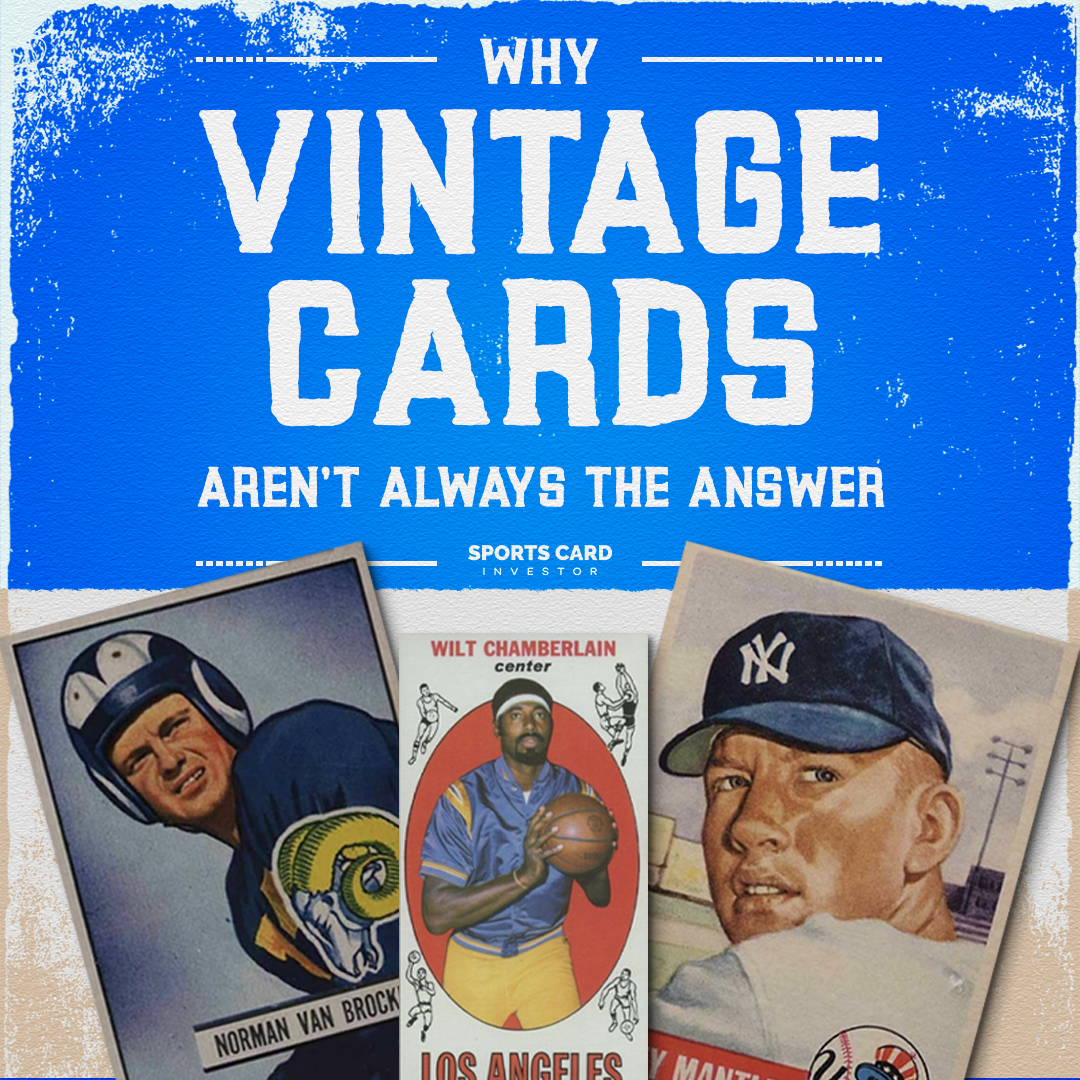 A lot of folks have transitioned to investing opportunities in the vintage card market in the face of rising inflation and the steep downturn in value of many ultra-modern cards. By looking at vintage, these investors are weighing factors such as demand from collectors, a relative scarcity of high-graded older cards, and the names of historical sports legends.
Vintage has often been deemed a sweet spot for the long-term investor, with many options for collectors building complete sets from Topps, Bowman or Fleer products produced between the 1940s and 1970s.
But as much fun as it is to compile these older sets, it's also proven harder in some ways to make money from older cards. For instance, it's much more difficult to flip a 1950 Bowman Marion Motley than it is a 2009 Bowman for Stephen Curry, a guy playing in an NBA Finals with game-to-game performance fluctuations that can radically alter the going rate of his cards. By comparison, somebody like a Pete Maravich, who passed away in 1988, is unlikely to see similar instabilities to his card value.
On the flip side, cards such as Wilt Chamberlain's PSA 9 1969 Topps have been propped up by the very affluent corner of the market. From 2013 to 2018, that card priced from $6,400 to $9,500. It was only during the pandemic that we saw a $42,000 sale from PWCC Auctions and then an absurd $276,000 at Heritage Auctions in January 2022. Even when adjusting for inflation, the prices paid from 2013-2018 are equivalent to paying just under $10,000 today. There is very little legitimate reasoning for anyone to pay such an astronomical price for a card from Chamberlain's ninth season in the league.
From that same '69 Topps set, you'll find a guy like Eddie Miles. The Detroit Pistons guard's card sold for around $230 in 2008. Miles has proven an instrumental piece to many set builders' projects so the price tag makes sense. Still, the card fell between $75-$100 through 2010 before it started rising again. Even then, it took until 2019 to surpass the original $230 price point. That's an 11-year wait to make a modest profit.
Yes, you may get lucky on the occasional vintage flip, but remember that old-school cards in a vacuum are the same as modern and ultra-modern cards. Demand will always drive the profit margin.
We are still at market highs overall. The people paying top dollar today for vintage cards, working under the belief that scarcity and age will propel them to greater profits down the line, are taking on a very big risk that the market will sustain itself at these high price points.
But the pinch of the recession isn't ignoring the vintage market. It'll be interesting to see, with all that's going on, if cards like Norm Van Brocklin's 1951 Bowman SGC 9 can keep going up after a $5,350 sale in March 2021. In three or even six months, will the person who paid that much recoup his cost if he tries to flip that card for bill or gas money?
Unlike with ultra-modern, where a card may precipitously drop 40-70% from its high price, vintage cards may fall by 5-15%. As we see record high sales, though, the risk for larger drops comes into play. In April 2018, a 1954 Topps Gordie Howe PSA 8 sold for a then-peak of $7,100. Its next several sales, however, tumbled from $6,689 to $6,513 to $6,222 and finally down to $5,988 in November 2019. We're talking about a first-year Gordie Howe dropping by almost $1,000.
Even iconic baseball cards are not resistant to lowered demand. In 2016, a 1952 Topps PSA 7 Mickey Mantle card, one of the most treasured items in memorabilia history, could be had for $150,000 to $165,000. Things, of course, changed once Covid hit. It fell to $105,000 in July 2019. Dropped to $88,800 that August. In May 2020, one sale had ticked back up to $97,700. Luckily for '52 Topps Mantle owners, though, the last two sales (one in August '21 and another in April '22) have returned to an impressive $232,000 average price. Like every other category, vintage cards have to ride the same financial roller coaster ride.
When investing in the '50s, '60s and '70s, regardless of the sport you're targeting, understand that the inherent dangers seen with ultra-modern cards can be found with those cards as well. Sure, the risks may have a lower floor with a potentially higher ceiling, but contrary to what many people may think, vintage, on the whole, is not immune to hobby downsides.
Track your collection and maximize your profit with Market Movers, the hobby's most powerful sports card pricing platform! Learn more here.
Note to readers: If you purchase something through one of our affiliates, we may earn a commission.