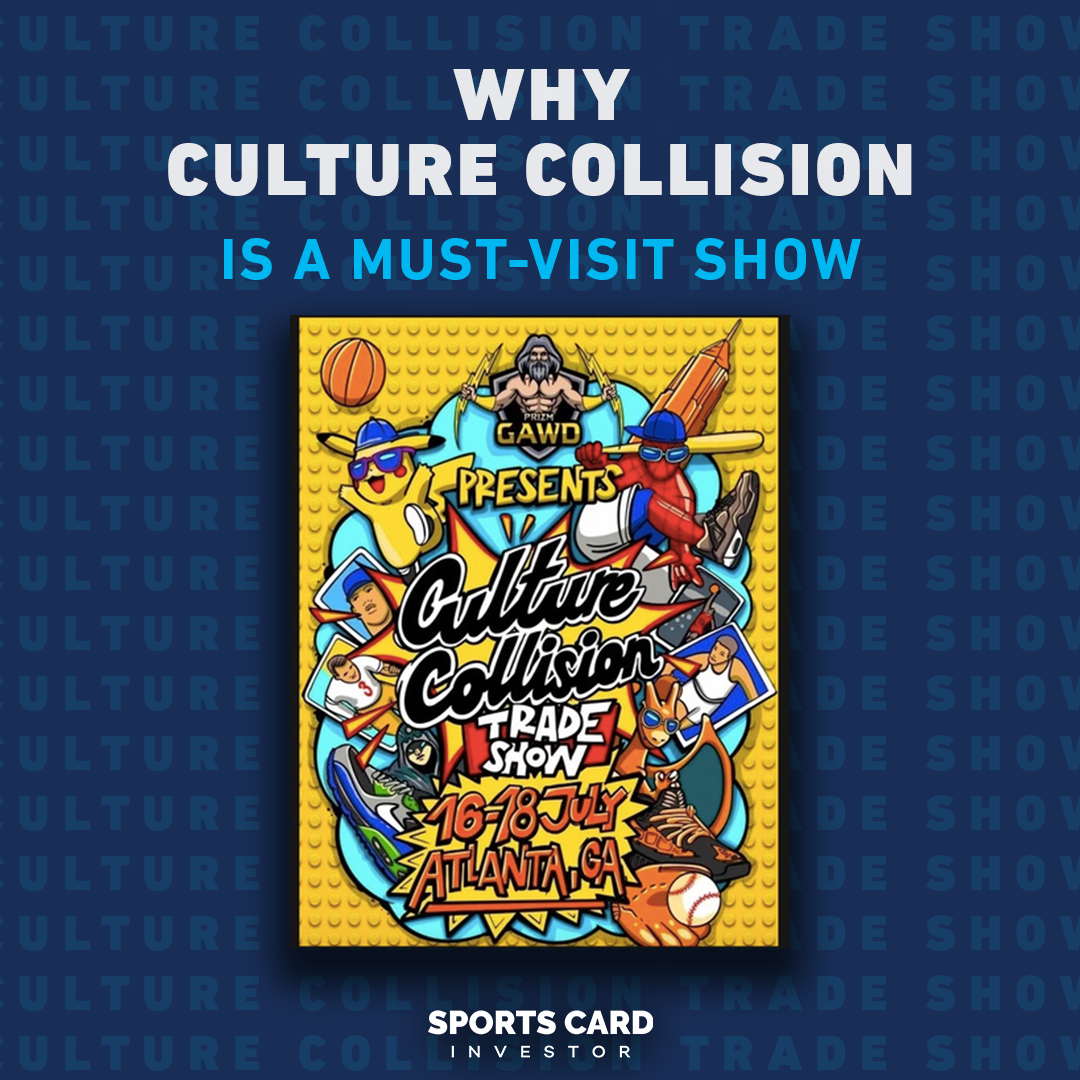 If the National Sports Card Convention is the industry's main course, Atlanta's all-new Culture Collision Trade Show is cooking up an appetizer filled with so much flavor that you might be too stuffed for dinner.
According to its founders, business partners Charlie Gerstner and Raphael Mosley, Culture Collision was created to feed the South's growing hunger for a major card event. "This is the really the largest show since there was The Nationals here in the early '90s," says Gerstner, whose Culture Collision takes place at the Renaissance Waverly Hotel on July 16-18, only two weekends before The National. "Atlanta is a tough market. It's always been a tough market for sports cards. So, I think we're trying to break that barrier and and have a really cool, unique card show. Something that Atlanta could be proud of. Something that we can grow."
Culture Collision hopes to curb collectors' appetite with a three-day extravaganza that not only features hundreds of vendors from around the country, but is also stuffed with industry panels, celebrity guests and a live DJ. We know that's a lot to chew on. And to help you digest it all, we sat down with one of the show's co-founders and put together a list of essential things to know about the weekend's smorgasbord of sports fun.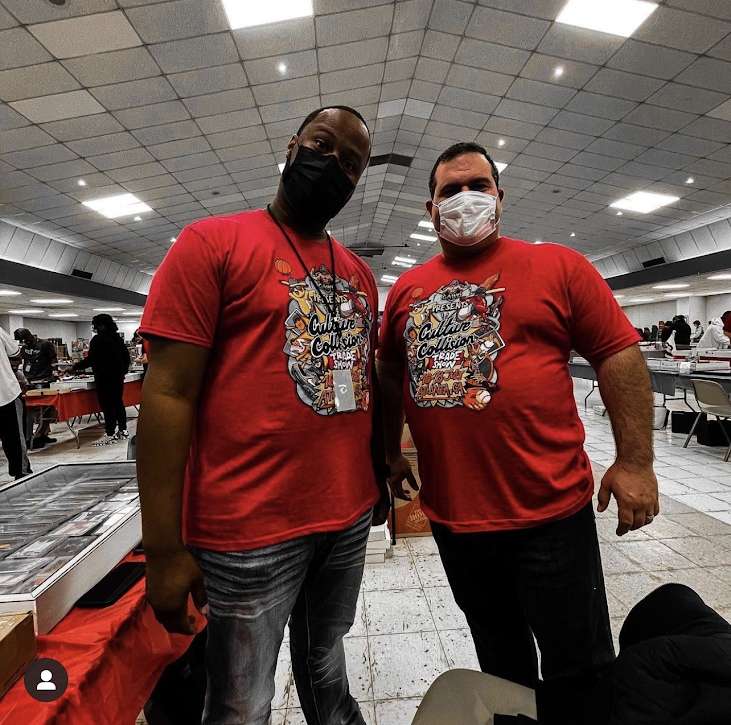 3 QUESTIONS WITH CULTURE COLLISION CO-FOUNDER CHARLIE GERSTNER
What made now a good time to introduce this show?
Raphael, my partner, whose Instagram handle is @prizm_gawd, was kind of bouncing around the idea of doing a show. I was bouncing around [the thought] of doing a show as well. I traveled to Dallas [for its big card show]. I've been traveling to shows for probably the last year. I think that, internally, we thought it was silly that every single weekend we're traveling around to Tampa to Raleigh to Dallas to California to Virginia to Chicago. We're traveling around every weekend to go to all these shows, and so is everyone else in our community, right? Why not just bring that experience to Atlanta? So, you know, we both kind of dream big and we said, "Hey, let's pick a good venue, let's pick a good time of the year and a good theme and let's go for it."
What is it about this show that'll make it different from all the others?
One of the themes that Raphael and I came up with was, "We are the hobby." For the most part, you have a lot of the same dealers that travel from show to show. They're kind of the movers and the shakers and the trendsetters. And really, it just becomes what venue are they going to, right? What we wanted to do is we wanted to bring that experience to Atlanta while also engaging our sponsors. One of the things that a lot of card shows do is they have a venue, [and they tell sellers] here's your table, pay us the money and have a good show. There's really no engagement between the vendors, the sponsors and the guests; it's just kinda do your own thing. So, we're wanting to have more of an interactive card show, between our sponsors, the vendors and the guests. And what I mean by that is we're allowing the sponsors to discuss what their platforms are individually. What they bring to the hobby. How that's a betterment for the hobby. How that could be better for individuals and also make it a learning experience. One of the things that we're going to be doing is having a panel that will discuss certain topics within the hobby by some of our sponsors and other influential people in the hobby.
What are some goals of the show?
You know, I think that it's not necessarily how many tables are sold or how many sponsors you have. I think, if everyone that comes to the show is excited, they learn something from an educational panel, if they meet new individuals in the hobby, they generally just enjoy the show and have a good time, that would be a success. The market is in a funny place right now. Obviously, prices are down tremendously over the last six months. So, I think that's taken some wind out of the sail of a lot of guys in the hobby. The last Dallas show that we were at, there were a lot of people walking around and nobody was really spending money. They were just ready to sell. And the people that were trying to sell stuff were trying to sell it for more than it was worth that day. That just kind of creates a negative energy because people a lot of people do this as investors. A lot of people do it as collectors, too. But I think we've seen a trend in the last 18 months of there being more investors than collectors, right? Anytime there's a downturn of, you know, 75% in value — I'm just giving that as a figure — I guess consumer sentiment becomes a little lower. It kind of makes it difficult to have an exciting show because maybe there's not money flowing and things of that nature.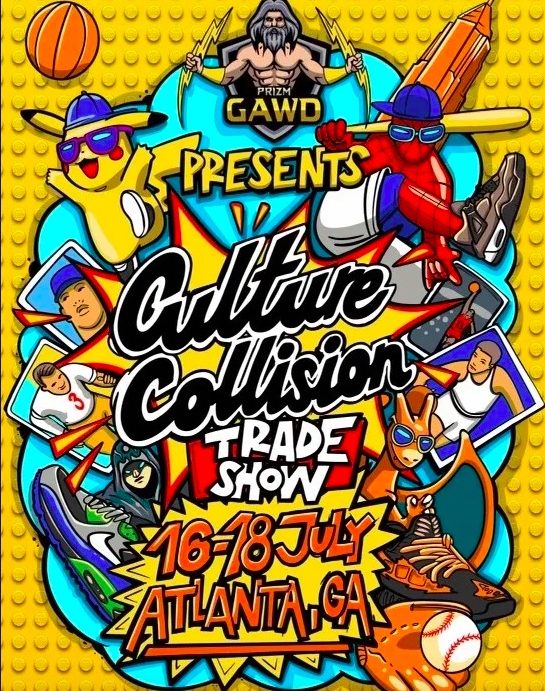 7 THINGS TO KNOW BEFORE ATTENDING THE SHOW
Though 90% of the show will center around sports cards, there will also be vendors peddling sports memorabilia, Pokémon, Magic: The Gathering and sneakers as well.
As Gerstner mentioned, Culture Collision promises to be more interactive than past shows. One way it hopes to do that is through video games. Any NBA 2K pros out there will be able to test their skills against other virtual ballers in an on-site tournament.
Some of the industry's top players, ranging from Alt's Darius Sadeghi, Investacard's Eddie Siegel to Sports Card Investor's Geoff Wilson, will participate in a panel about the current sports-card climate.
Trade Nights will happen on the evenings of Friday, July 16 and Saturday, July 17 at the main hotel. Traditionally a high point of any big show, trade nights allow vendors to relax (thanks to a few libations), mingle and make some after-hour card deals.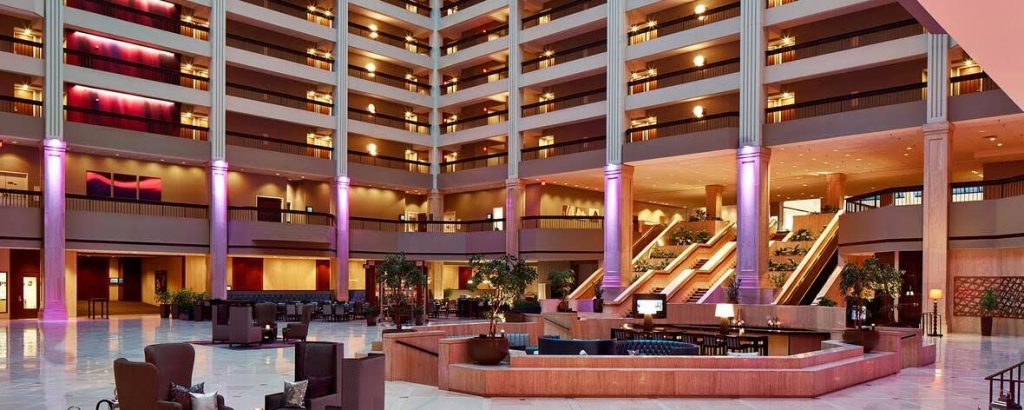 Purchase your admission tickets through the website, CultureCollisionTradeShow.com, before the show. In addition to the $10 one-day passes and $45 three-day VIP passes, the site also has Culture Collision tees for sale.
Vendors and show attendees should also book their Renaissance Waverly rooms on the website. The discounted nightly rate of $139 (normally $280) ends on July 2, so act quickly.
Looking for something else to do after the show? The venue sits just a short walk from the Atlanta Braves' Truist Park. The defending NL East champs have a home series versus the Tampa Bay Rays the same weekend as Culture Collision.