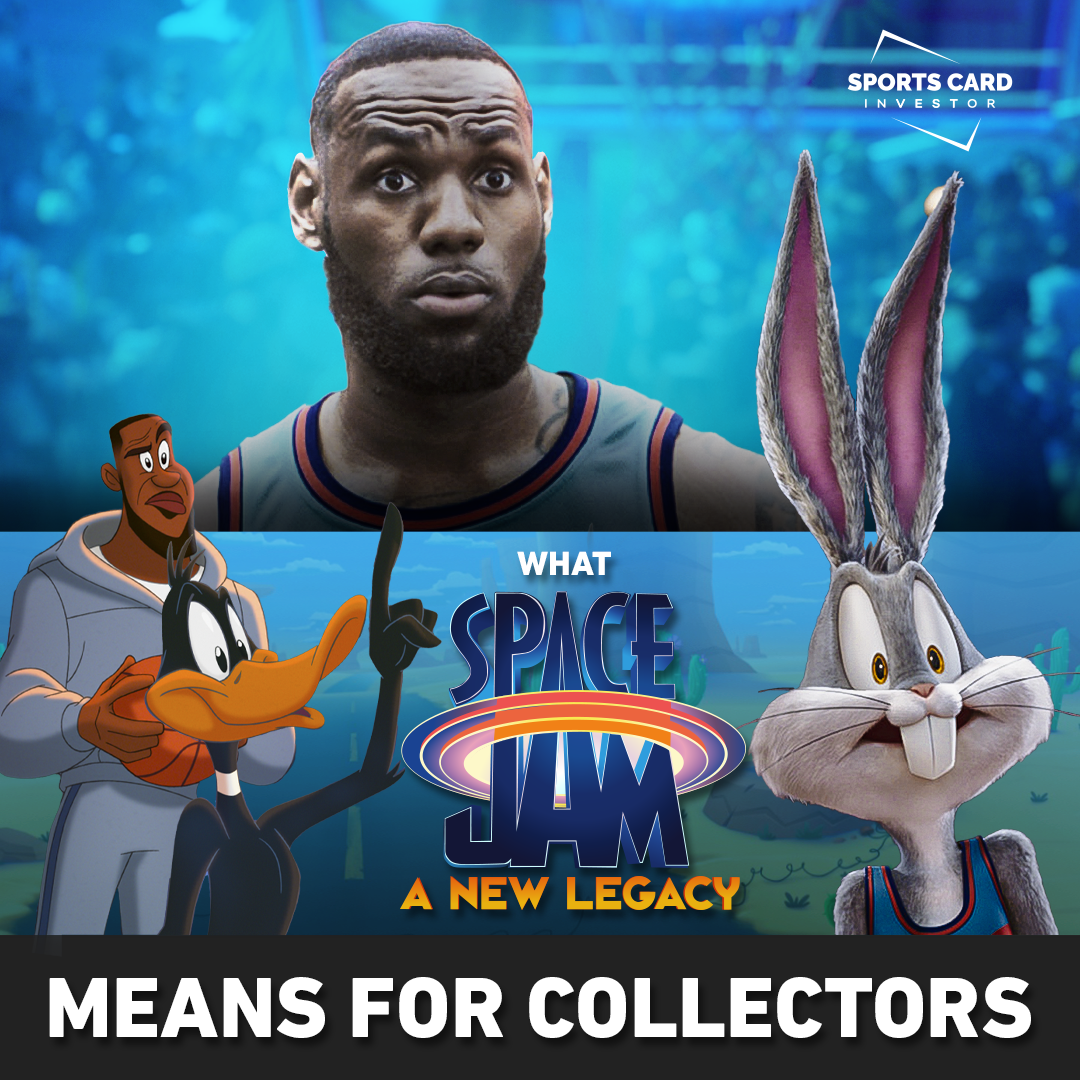 Warner Brothers' reach is pretty darn impressive. The famed movie studio not only has Bugs Bunny, Daffy Duck and the other Looney Tunes under its umbrella, but beloved entities like DC Comics, The Flintstones, Gremlins and Scooby-Doo call the WB home, too.
In Space Jam: A New Legacy, Warner Bros. attempts to add LeBron James to its esteemed roster with an offer it thinks he won't be able to refuse. But LBJ doesn't just dislike the pitch, he calls it one of the worst ideas he's ever heard. James' rejection ticks off Al G. Rhythm (marvelously played by Don Cheadle), the movie house's temperamental A.I. program that sucks James into the animated Serververse as punishment. LeBron free-falls between Harry Potter, Wile E. Coyote, Wonder Woman and The Matrix worlds. It's all so quick and punchy that you might miss a few references to other movies.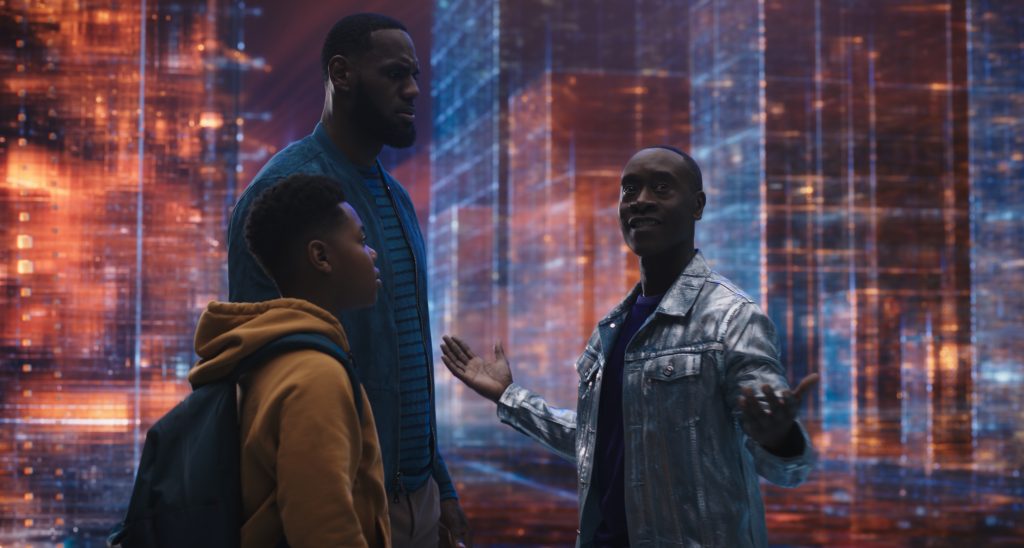 But the picked-up pace is welcomed because, up to that point, things move a bit tepidly on the screen. James plays his 4-time MVP-winning, 17-time All-Star-earning self, so he's not really asked to do much, range-wise. He's married and has three children, one of which is Dominic, a smart kid who likes building video games more than hooping. Dom and his dad bump heads. Predictable "You can't be great without putting in work" one-liners follow. Sulking ensues.
The movie almost feels like it's chopped into three portions: a live-action dramedy, an old-school, 2-D cartoon and a next-gen animated wonderland. The latter period is when director Malcolm D. Lee (Girl Trip, The Best Man) seems to have the most fun. The special effects in the Tunes vs. Goon Squad game are crisp. The action is gripping. Appearances from NBA All-Stars Anthony Davis and Damian Lillard are solid. There's even a surprise guest who stops by the Tunes' locker room to help lift their furry heads when they fall 1039-37 (not a typo) at halftime.
The team's second-half comeback will rival the one you remember from the Michael Jordan-starred classic back in '96. But besides that, there aren't a lot of similarities between the two movies. Yes, there's an NBA superstar running the give-n-go with Bugs, but A New Legacy just doesn't have the same heart as the first one. Your 11-year-old child will probably dig it, but the 11-year-old inside of you will feel like something's missing.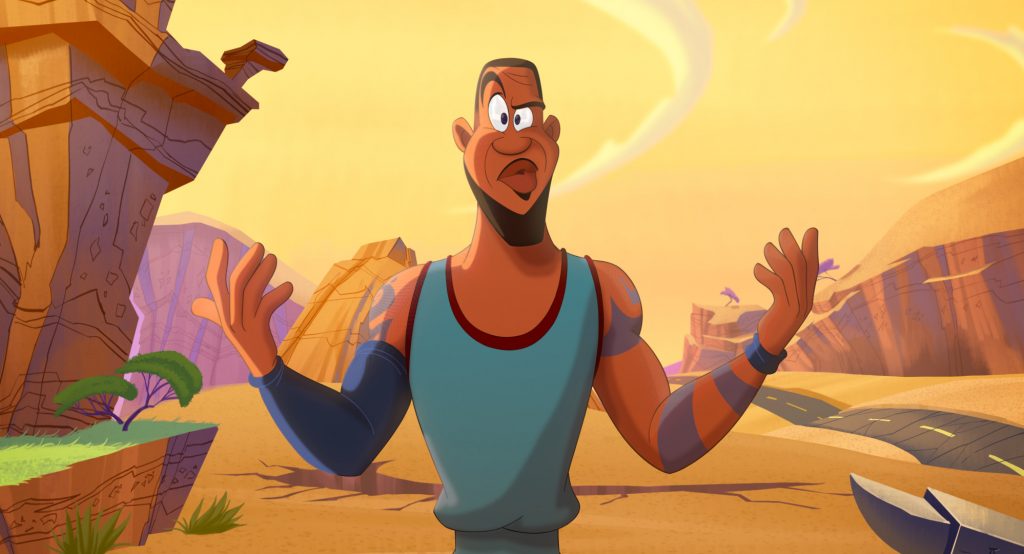 Card collectors are dealing with a similar emotion right now. Inexplicably, there are no Space Jam: A New Legacy trading cards on the market today. Upper Deck's website has been eerily quiet on the subject, too. If you remember, that was not the case back in '96. Even with some darkness and centering issues, the '96 Upper Deck Space Jam set was a sought-after novelty. Packs were going for $20 to $30 this past April. The last few July sales averaged $40. A PSA 9 "Jordan Lends a Hand" card from the set sold for $150 in early May. One went for $458 in late June.
With no new product available, hobbyists have been forced to stick with those original cards or seek out Space Jam: A New Legacy action figures and Funko POP! toys. Branded cereal boxes and Happy Meals toys have even shown up on eBay in recent weeks. That just goes to show how much interest there seems to be in the 'Bron-meets-Bugs world, folks.
And then there's the whole question of if the added exposure will help players' traditional sports cards. Though A New Legacy costars Davis, Lillard, Klay Thompson, Nneka Ogwumike and Diana Taurasi use their actual voices and likenesses in the movie, the masses may not instantly recognize them in their digitized, Goon Squad makeovers. As a result, we aren't expecting much movement either way with their cards as a result of this movie.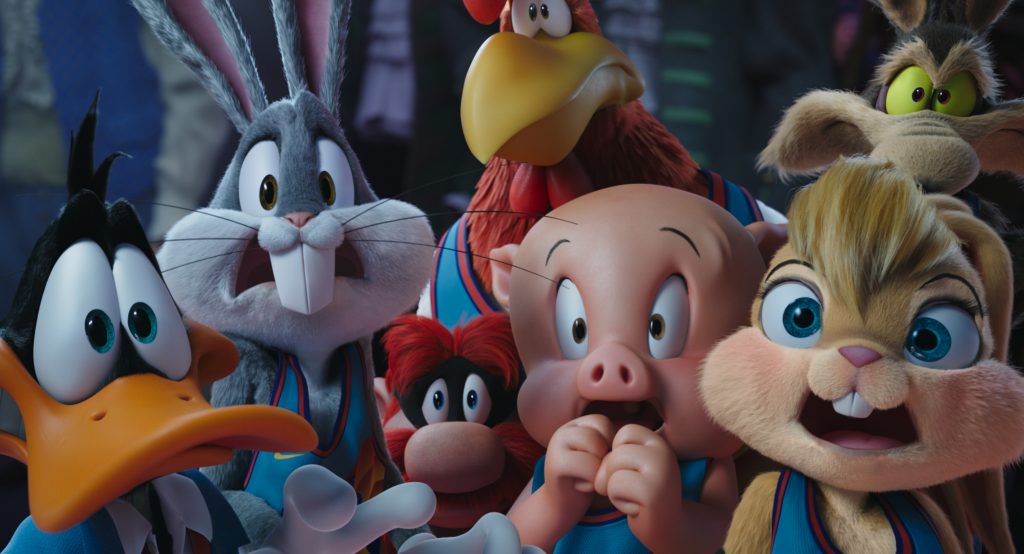 James, on the other hand, has seen a slight uptick in sales and prices over the last few weeks. According to Market Movers, his 2003 Topps sold for $4,000 on June 27. The last three sales have averaged $4,729. On June 16, King James' 2019 Mosaic Silver went for $176. The last two cards have gone for more than $200.
LBJ's cards will do fine and this film should perform well at the box office and on HBO Max. So, even if the WB machine struggles to get its man in the so-so Space Jam: A New Legacy, the movie studio and card collectors who invest in James in real life will always have a happy ending.
Track your collection and maximize your profit with Market Movers, the hobby's most powerful sports card pricing platform! Learn more here.
Note to readers: If you purchase something through one of our affiliates we may earn a commission.