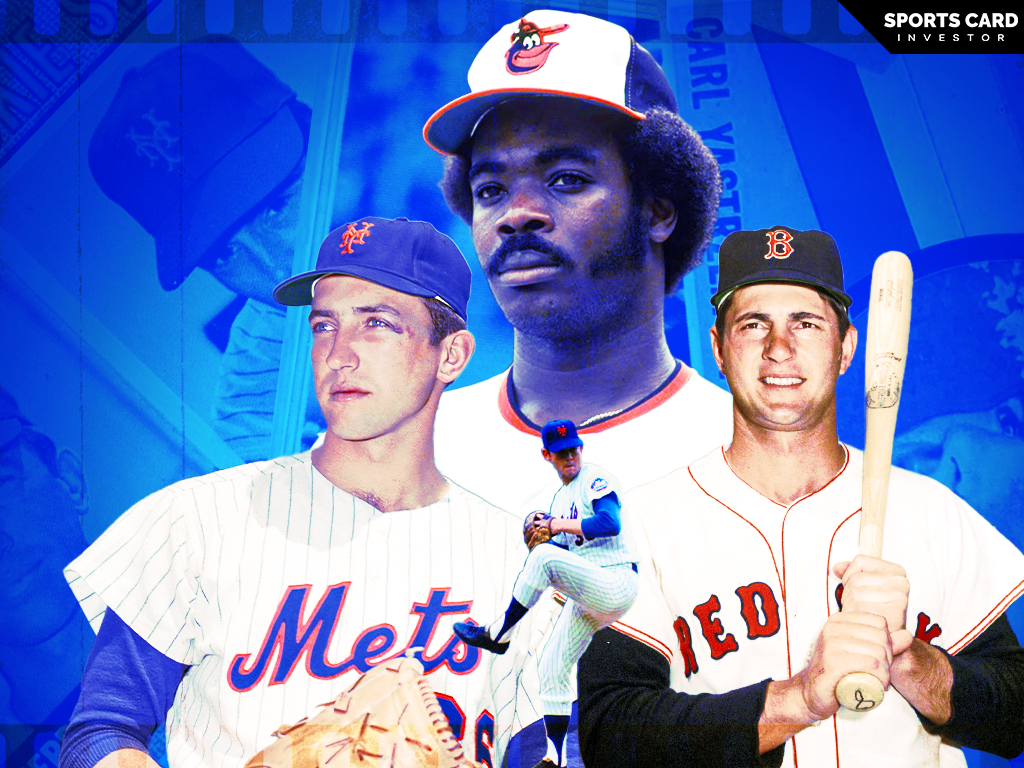 Vintage Baseball Card Market Breakdown: Postseason MLB Shifts
With the MLB postseason wrapped up and buying season approaching for baseball prospects, we thought now would be a good time to break down the recent changes and updates within the vintage baseball card market. Let's take a look at the overall vintage market's recent changes.
First, we'll begin by looking at market shifts on baseball cards printed between 1909 and 1989 and how they've reacted over the last 30 days to assess what plays you could be making. From the chart below you'll see that all four time periods charted, while relatively small, have seen a decrease in overall card pricing. This may be a result of playoff baseball performances drawing greater attention to active players, which in turn has led to less demand for retired legends of the game. 
Next, let's compare these pricing declines to the SCI 500, an index of the top sports cards shown below, that will give us an indication of how the vintage baseball market is performing relative to the overall card market. During the last 30 days, the SCI 500 has seen a modest 3.2% decline in pricing across the board, a number relatively similar to the mean decrease of the four vintage baseball time periods (2.6%). This tells us that while there may be specific plays for these cards, the vintage baseball market as a whole isn't trading at a discount relative to the SCI 500. 
So what does this information mean for sports card flippers? Where is the opportunity, if any? Right now may not be the most ideal time to look for vintage cards, as the next couple of months may offer greater discounts as a result of the offseason reducing hype around baseball cards as a whole. We can also analyze which time periods are at a low point in their 365-day cycles to see where the best opportunity may lie. Below you'll see our four time periods charted again, this time all the way back to October of 2022. From this chart we can determine that vintage baseball cards from 1960-1979 are trading at a pretty significant discount compared to where they were this time last year.
This information now allows us to take a look at which specific cards are driving this pricing decline while creating pockets of profit opportunity.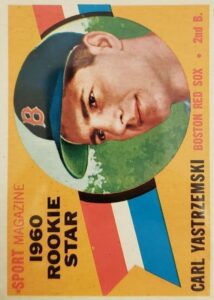 Carl Yastrzemski: 1960 Topps Base PSA 3
For a vintage baseball card, this option presents rare liquidity, trading 14 times over the last 30 days. It also features a sweet-spot pop count of 795, and is trading at a 35% discount over that time period as well.
You can now pick up Yastrzemski's 1960 Topps Base PSA 3 for less than $150, a good price for a print that has spiked over $200 several times over the course of 2022. It's a good budget-friendly option for those willing to pay attention to the card's volatility over the course of the offseason.
Nolan Ryan: 1968 Topps Rookie Stars PSA 3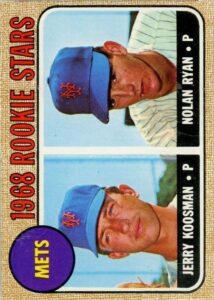 Hall-of-Fame pitcher Nolan Ryan has several appealing investment opportunities within his sports card market, with a top option being his 1968 Topps Rookie Stars.
In a PSA 2, this card is down 20% over the last 30 days, and can be purchased around the $575 mark. This card also shows promising liquidity while trading 12 times.
The current valuation on this card is near a 365-day low, though it has shown some volatility while jumping above $725 several times over the past year.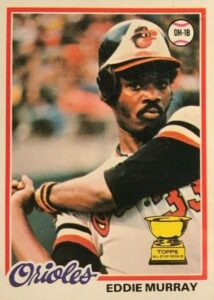 Eddie Murray: 1978 Topps Base PSA 9
Switch-hitting legend Eddie Murray's 1978 Topps Base in PSA 9 will be our final card for this group. This card is down 28% over the last 30 days and is now attainable for just over $800. It was recently selling for over $1,000, and spiked as high as $1,500 this past April.
Surprisingly, with the high grade, this card's pop count sits at 682, making it attainable without suffering from overpopulation. It has been traded eight times the last 30 days, and could provide strong upside for those willing to hash out the cash. 
In conclusion, while the vintage baseball card market is down as a whole over the last month, it really hasn't seen an overly opportunistic level of depreciation relative to the entire card market. If the three options above aren't your cup of tea, the MLB offseason should be a helpful factor to a declining baseball card market, and a number of other vintage prints may present themselves as profitable plays.
With the Sports Card Investor app, you can profit from the hobby you love by keeping up with trending cards, tracking real-time prices with Market Movers and buying items on eBay. 
Download the industry-leading app here for Apple or Android. Note to readers: If you purchase something through one of our affiliates, we may earn a commission.
Paul Hickey is a regular contributor to Sports Card Investor, the creator of the Sports Card Investment Report at NoOffseason.com, and the host of the Sports Card Strategy Show on Apple Podcasts, Spotify and YouTube. He can be found on Instagram at @sportscardstrategy and on Twitter @nooffseasoncard.