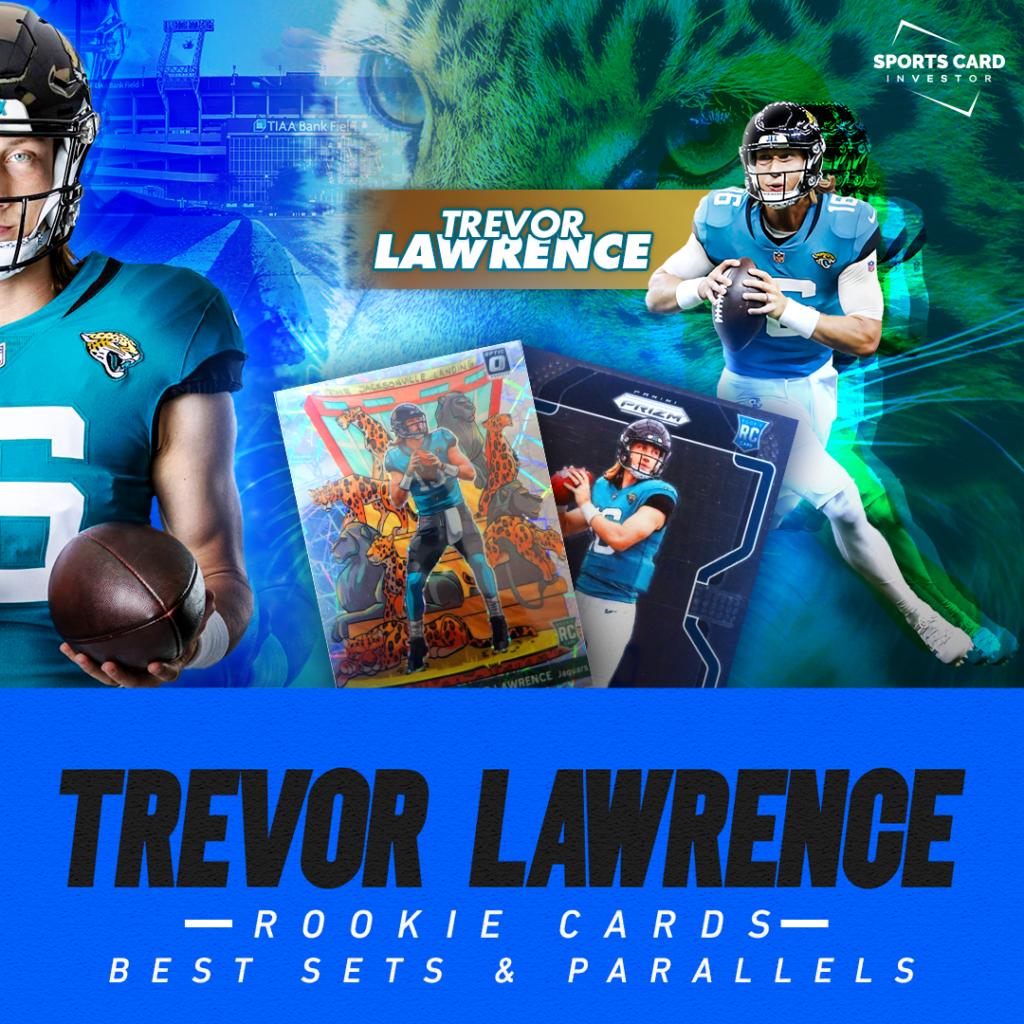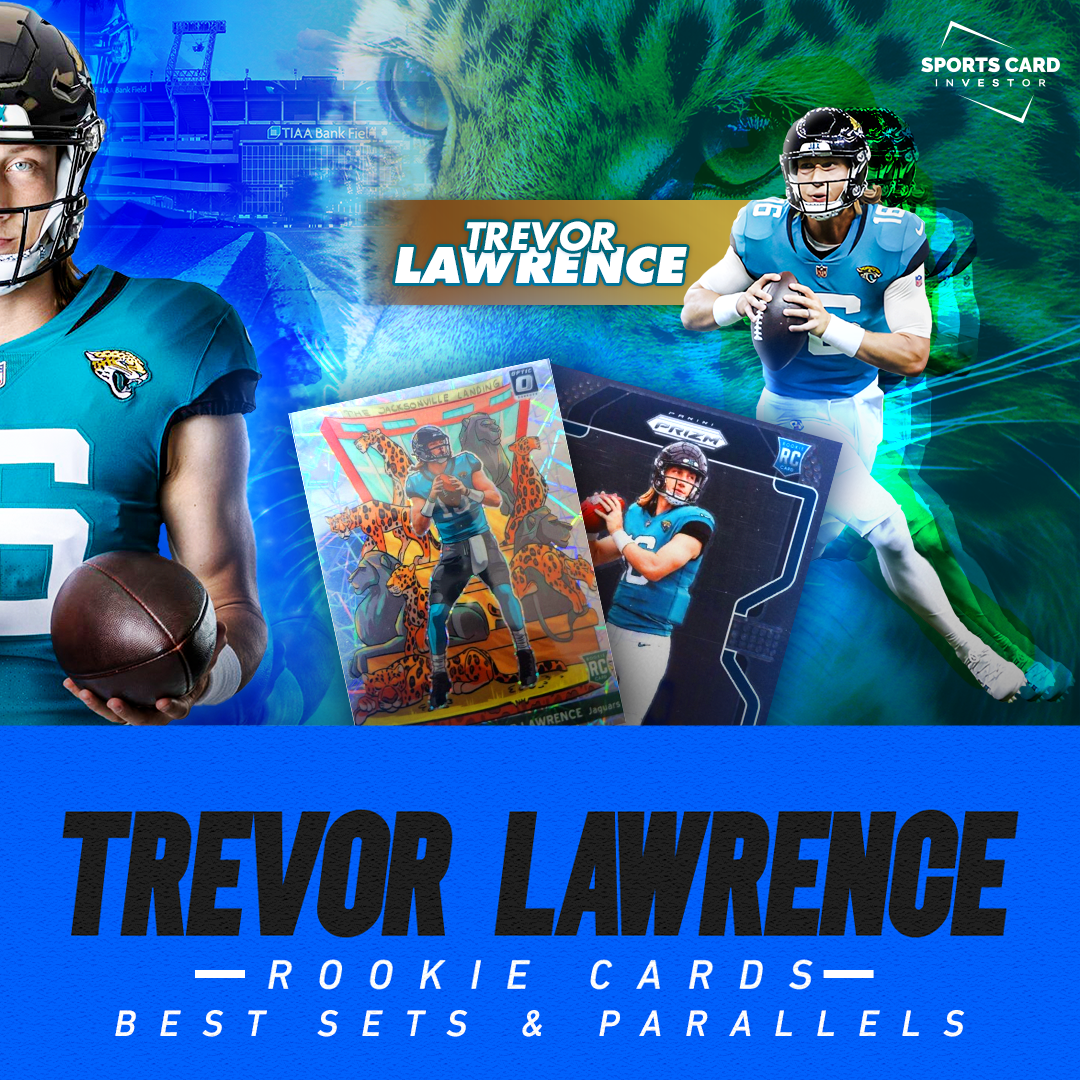 Trevor Lawrence Rookie Card Guide: Best Sets and Parallels
After winning championships on the high school and collegiate levels, Trevor Lawrence, the No. 1 pick in the 2021 NFL Draft, must have been utterly confused by how badly things went during his first year as a professional quarterback for the Jacksonville Jaguars. The coach, the culture, the incompletions. Everything was a complete mess.
But the Jags believe '21 was but a minor flub before a full franchise revival. Collectors are taking the same optimistic approach with Lawrence's cards. Strong armed, blonde haired and 6'6", Lawrence has the potential to be a special QB the hobby will drool over for years. That's why they've obsessed over nearly every rookie card they've found of the young man. If he can somehow turn things around in Jax, all of their fawning will have been worth it.
Even though Panini's printers are still dragging, Lawrence has a number of rookie cards from '21. Use this Sports Card Investor guide to see which ones we think you should focus on. Cards are broken down into tiers, ranging from the most affordable and more popular options to the most unique, expensive and rare.
VALUE ROOKIES:
The Value Tier includes cards with high print runs or lower-quality cardstock. A good fit for new collectors or those on a limited budget.
2021 Leaf Pro Set #PS1: Though this card was done in the likeness of the class '89 Pro Set design, collectors haven't gone wild over this one. Probably because it shows Lawrence still rocking his No. 16 Clemson jersey.
2021 Prestige #201: Another one capturing the 2018 national championship MVP in his Tiger orange, Prestige at least scores a few points for having a shiny (and semi-valuable) Xtra Points parallel. Of course, if you must have a Prestige, there's a version in Chronicles that has Lawrence donning a Jags jersey.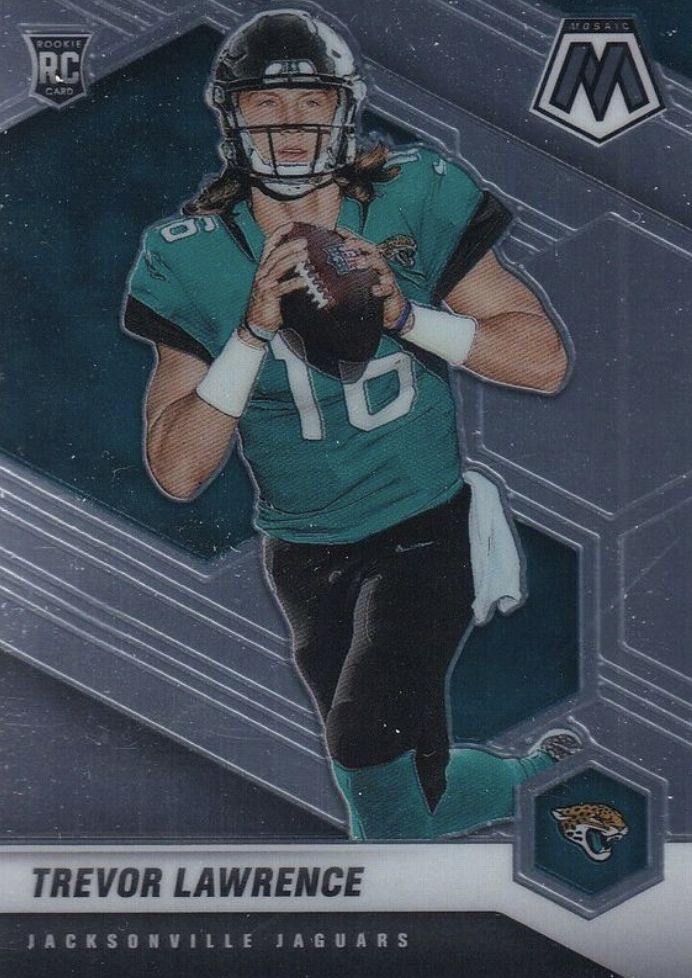 POPULAR ROOKIES:
This tier includes cards from the most popular sets across both retail and hobby formats. Typically easy to buy or sell when needed.
2021 Donruss #251: While the standard base in a PSA 10 ($125-150 at press time) is a sound move, this set offers more than a few cool inserts (Out Of This World and Gridiron Kings instantly come to mind) that may be worth a buy as well.
2021 Absolute #101: By the time these cards are graded more frequently, Select and Optic could be available. We're guessing that will make Absolute the odd man out on the popularity chart. But with gem mint prices pretty manageable ($75), this one might keep an audience.
2021 Prizm #228: Prizm chose to spoil hobbyists with more than 40 card variations in this set. Call us purists but, even with the rainbow of parallels, Lawrence's Silver is the one grabbing most of the headlines.
2021 Mosaic #301: And if we're talking variety, things are nearly as prolific with Mosaic. Of the 34 different Lawrence options out there, vivid varieties like Orange Fluorescent (/25) and Blue (/99) are turning heads and breaking banks.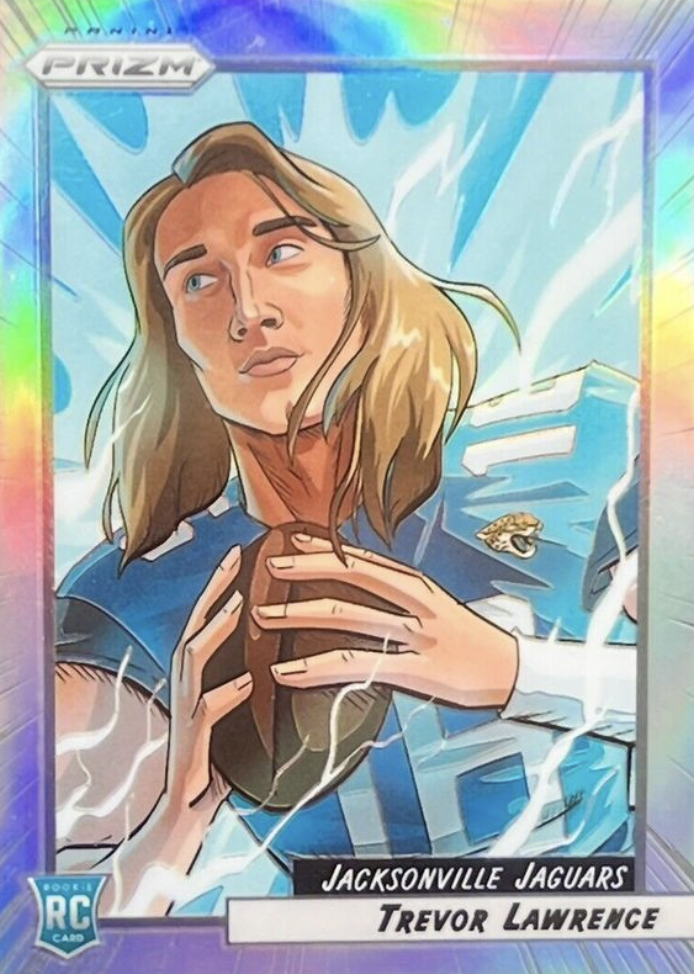 MORE UNIQUE ROOKIES:
This tier includes cards with lower print runs, unique designs, or cards from hobby-only products. Usually higher-quality cards than the Value or Popular tiers, though not necessarily more popular or easier to buy or sell.
2021 Prizm #MTL Manga SSP Insert: These super-rare cards depict star athletes, like Lawrence, as animated characters. But where Kaboom! inserts have more of a superhero vibe, these are done with anime-inspired brushstrokes.
2021 Donruss #DT-33 Downtown SSP Insert: Downtowns are a one-per-case treat. Score Jacksonville's franchise QB and you'll have a card that easily fetches $1,000 raw. Luck into one that grades a PSA 10 and you'll have the down payment for your next house.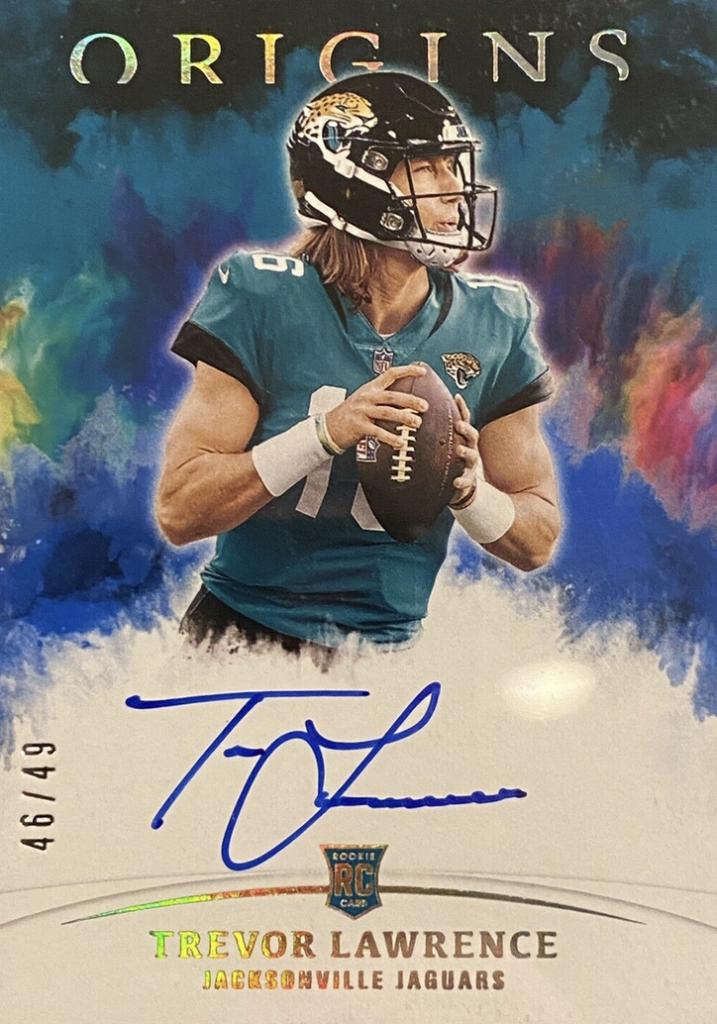 RAREST AND MOST EXCLUSIVE:
We won't spend much time here because this category is likely out of reach for most collectors due to price, but they are still fun to look at.
Sets like Origins typically feature visually stunning designs and low-numbered cards.
This is also where you'll find the most impressive patches paired with high-quality, on-card autographs. Don't worry if this tier is too pricey as there's a host of options in other categories that could be perfect for your collection.
With the Sports Card Investor app, you can profit from the hobby you love by keeping up with trending cards, tracking real-time prices with Market Movers and buying items on eBay. Download the industry-leading app here for Apple or Android
Note to readers: If you purchase something through one of our affiliates, we may earn a commission.