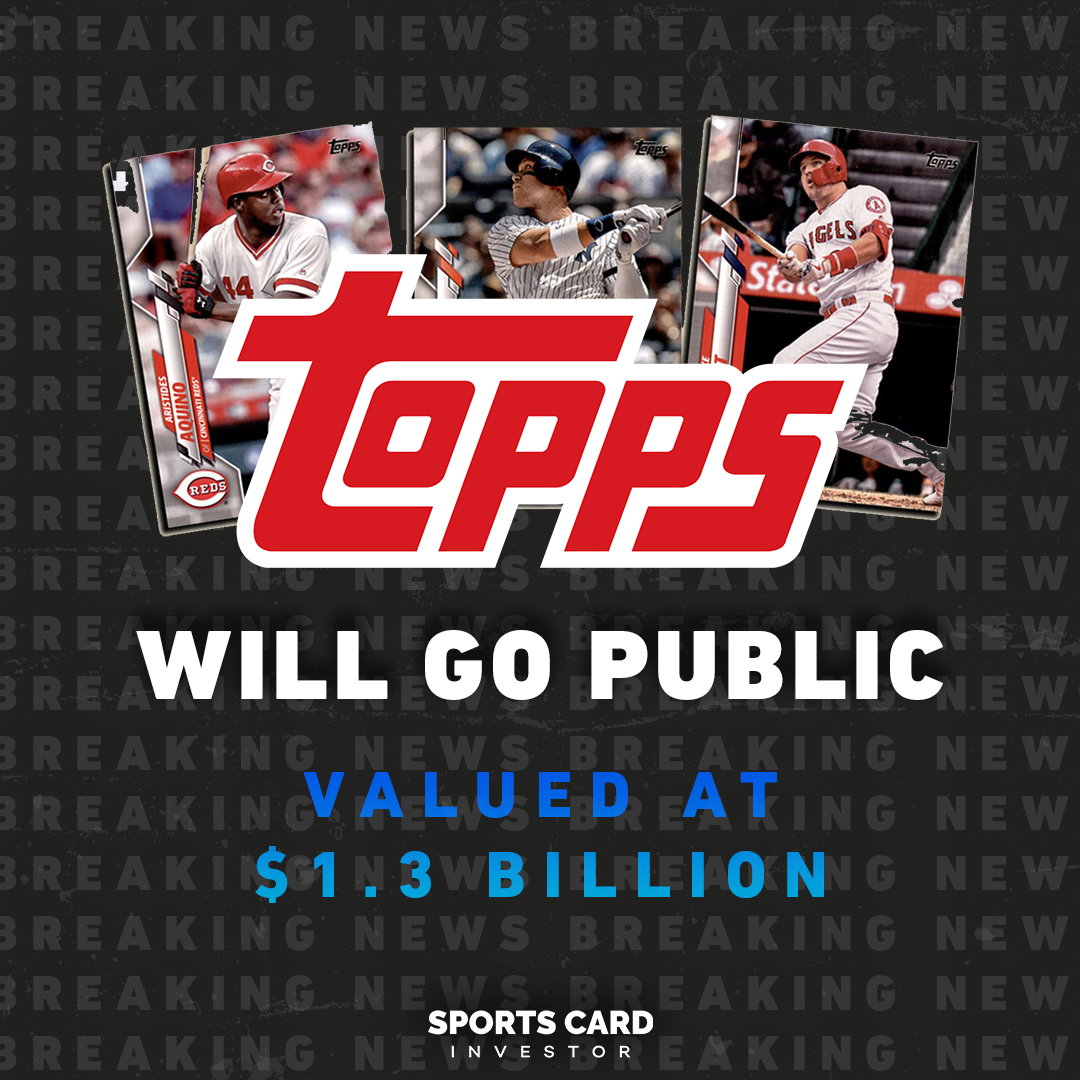 Trading card manufacturer Topps announced Tuesday that it plans to go public through a merger with a special purpose acquisition company.
The deal values Topps at $1.3 billion and will include a $250 million investment led by the SPAC sponsor Mudrick Capital.
The new company will be named Topps and will be listed on the NASDAQ.
Most-known for producing sports cards, Topps recorded record sales of $567 million in 2020 through a combination of trading cards, mobile apps, gift cards and candy.
Topps says its success with e-commerce and mobile apps has positioned it to expand into Blockchain and NFT initiatives.
Michael D. Eisner, the former Chairman and CEO of Disney and Chairman of Topps, will become the new Chairman of the combined company's board of directors.
"The strong emotional connection between the Topps brand and consumers of all ages is truly foundational, and, when combined with our growing portfolio of strategic licensing partnerships, creates a profitable business model with meaningful competitive advantages," Eisner said in a statement.
Topps President and CEO Michael Brandstaedter added: "Topps is an 80-year-old company with decades of rich tradition and history, but very much built for the 21st century. We partner with some of the world's most iconic brands, and we are in the business of creating powerful consumer connections every day."