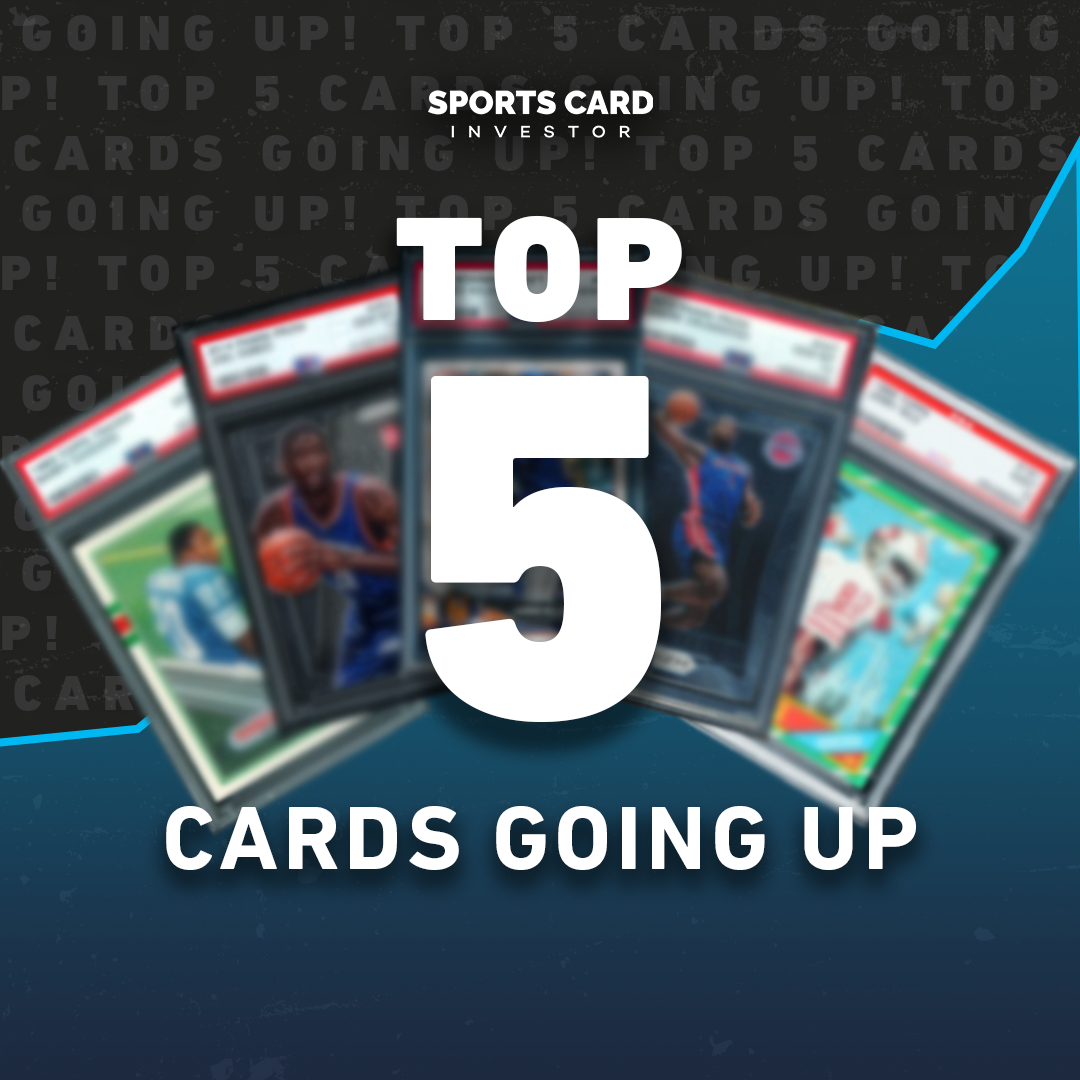 Massive trades during the MLB and NFL offseasons have had a major impact on the card market with players like Matt Olson and Matt Chapman moving onto championship contenders.
Here's a look at Olson, Chapman and three more of the hottest cards in the hobby:
5. Derek Carr
Carr has become a little bit of a meme in the sports card hobby because he's been backed by some pretty big influencers in the past, so it's easy to forget that he does have a sizable market.
The big boost to Carr recently came with the addition of Davante Adams to the Raiders — Las Vegas has now added one of the game's elite weapons to an already-strong offense. It's fair, however, to wonder about Carr's market when you consider how tough the AFC West is now with Carr, Patrick Mahomes, Justin Herbert and now Russell Wilson all battling for playoff spots.
Carr's 2014 Topps Chrome Base PSA 10 is up 57% over the last seven days across 13 sales.
4. Matt Olson
Previously buried on the West Coast with the Oakland Athletics, Olson was recently moved to the Atlanta Braves as the clear replacement for Freddie Freeman. Most would consider Freeman the better player right now, though Olson is much younger and was fantastic last season as well.
Olson slashed .271/.371/.540 last year with 39 HR and 111 RBI while playing stellar defense at first base, so the Braves could have realistically gotten a younger player that's similar in quality for less money.
Olson's 2017 Topps Chrome Base PSA 10 is up 96% over the last 30 days.
3. Saddiq Bey
One of Detroit's key young pieces, Bey's market got a big boost recently thanks to a 51-point game in a win over the Orlando Magic. He's been a regular contributor for the rebuilding Pistons, and many expect him to be a strong sidekick to Cade Cunningham in the coming seasons.
Bey doesn't have a huge graded population, but he has plenty of Raw cards rising this past week. His 2020 Prizm Base Silver Raw has sold twice per day over the last two weeks and is up 100% over that period.
2. Matt Chapman
Like Olson, Chapman was buried out West with the Oakland Athletics, but he was recently traded to the Toronto Blue Jays, and is suddenly a key piece on a World Series contender.
Hip surgery limited Chapman through 2020 and 2021, so his last healthy season was back in 2019 when he slugged 36 HR, finished 6th in MVP voting, and was poised to land the largest contract in A's history.
His market is now one to watch in 2022 — a healthy season on a championship contender could send Chapman's cards soaring more than they already have. Chapman's 2017 Topps Chrome Update Base PSA 10 is up 130% over the last 30 days.
1. Jerry Jeudy
Big speculation leads this week's hottest cards, with many collectors and investors extremely excited about Jeudy's prospects after the Broncos added Russell Wilson. Jeudy had a strong rookie season with 52 catches and three touchdowns, but took a step back last season with hit-or-miss QB play.
Wilson should bring stability to that roster, though, and it's easy to assume that Jeudy could be the biggest benefactor. His 2020 Prizm Base PSA 10 has a pop of just 180 and is up 237% over the last 30 days.
Track your collection and maximize your profit with Market Movers, the hobby's most powerful sports card pricing platform! Learn more here.
Note to readers: If you purchase something through one of our affiliates, we may earn a commission.