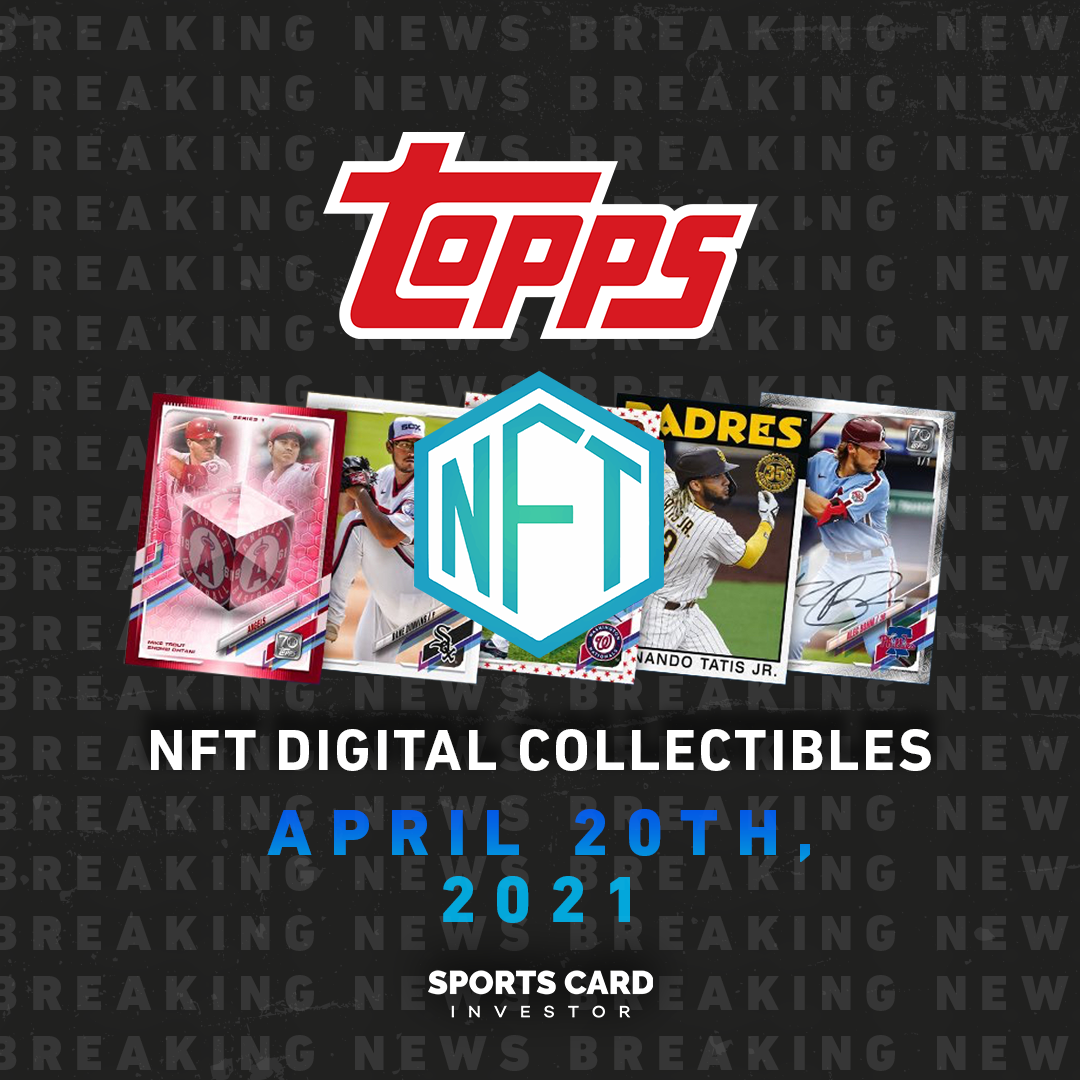 Topps announced plans Monday morning to release its Topps Series 1 Baseball set as an NFT later this month.
Topps says it plans to release the Series 1 NFTs on April 20 at 1 p.m. ET. According to the press release, artwork from the original Series 1 set will be digitally enhanced and reimagined as officially-licensed Topps MLB NFT collectibles.
"Generations of Major League Baseball fans have expressed their passion for the sport and the players through Topps baseball cards. We are thrilled to see Topps extend that experience through NFTs," Jamie Leece, Senior Vice President, Major League Baseball Games & VR, said in a statement.
The Topps Series 1 NFT release will include both Standard and Premium packs. Card rarities will range from Common to Legendary as well as 1-of-1s.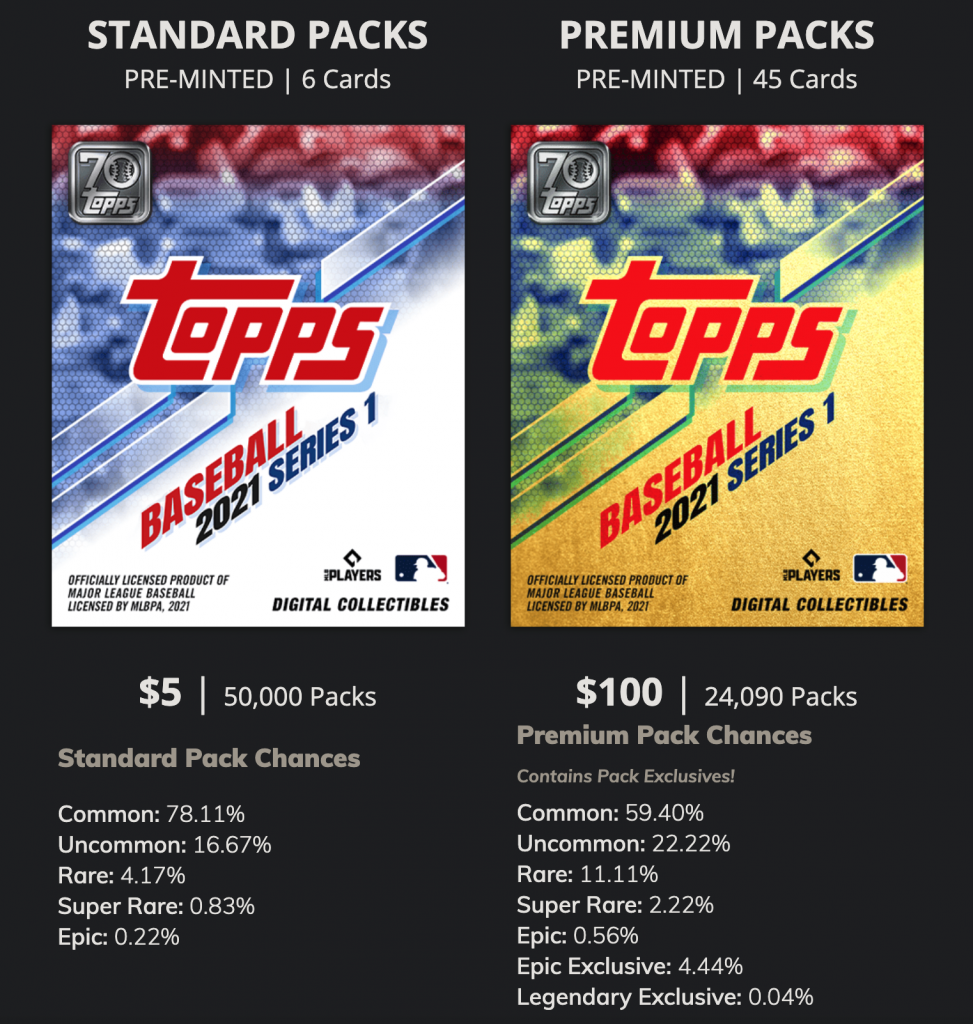 The Series 1 release will be broken down into 50,000 Standard packs and 24,090 Premium packs. Standard packs will contain six cards for $5 while Premium packs contain 45 cards for $100.
"As collectibles enjoy a breakout moment with NFTs and blockchain technology, we can't think of a better way to honor the legendary players from years past and look forward to the incredible careers ahead of today's stars and breakout rookies," Evan Kaplan, Managing Director of MLB Players, Inc., said in a statement. "These Topps cards offer a new innovative way for today's collectors and fans to connect with their favorite stars."
The new collectibles will be stored on the blockchain with the WAX Cloud Wallet.
Topps' first NFT release was announced just days after the company announced plans to go public through a SPAC merger with Mudrick Capital. The deal is valued at $1.3 billion.
As part of the merger, Topps said it believed it was well-positioned to move into the NFT and blockchain space after years of success with e-commerce and mobile apps.