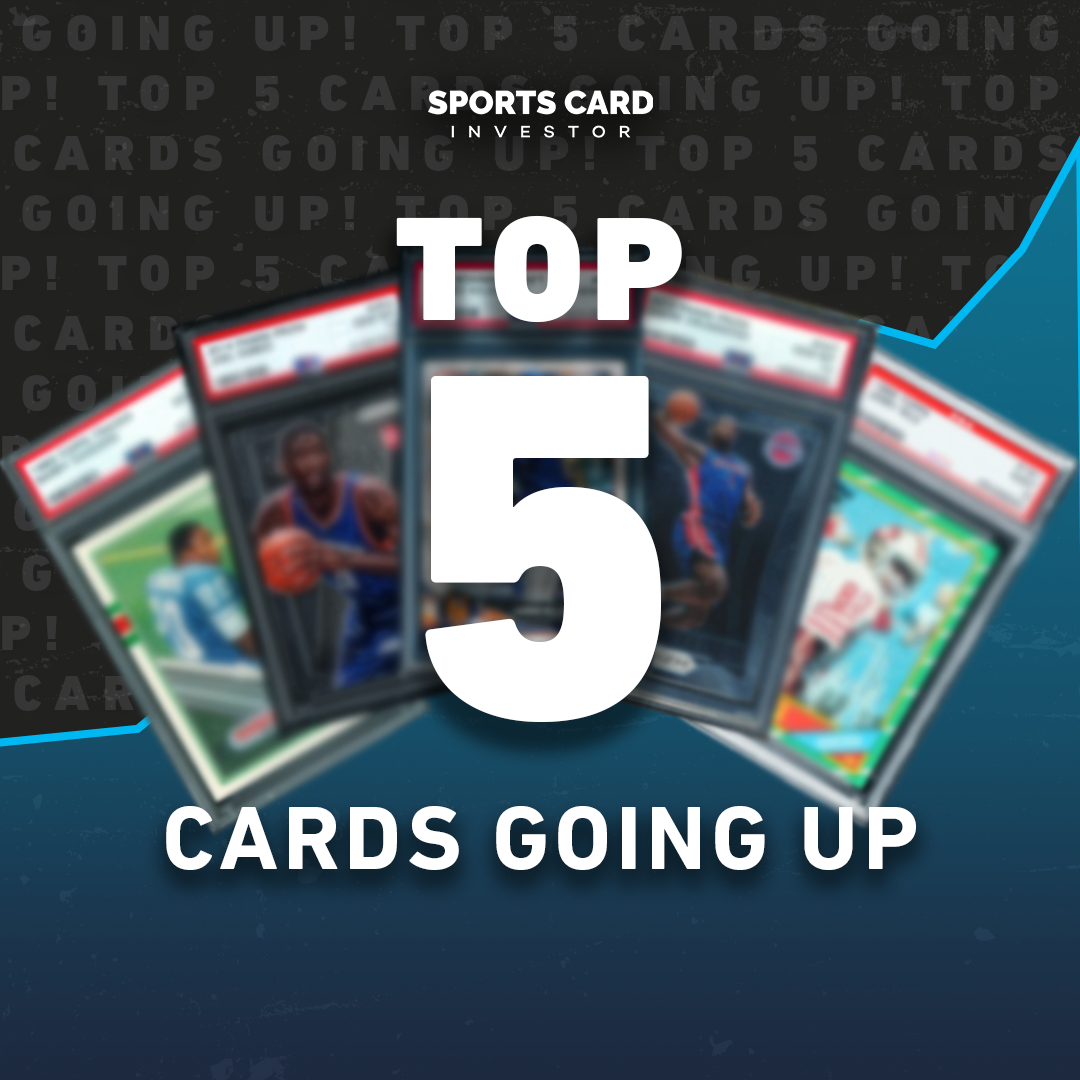 The sports card hobby was dominated by last week's release of 2022 Topps Series 1 — and more specifically Wander Franco's first Topps flagship rookie card. While Raw cards can be especially volatile, the sales volume on Franco's Base has been truly explosive.
Here's a look at Franco and four other players in this week's Top 5 Hottest Sports Cards:
5. Bam Adebayo
There's been a lot of talk about the Sixers and Nets so far this season, but Miami has quietly remained near the top of the East standings, and Adebayo is a big reason why. He's still one of the NBA's most versatile players, and he's rounded out his offensive game while averaging nearly 19 PPG this season.
A trade rumor was floated earlier this week that Miami could be looking to acquire Anthony Davis this offseason, and Adebayo would almost certainly be going to LA in that deal. A price boost because of the LA connection is something to expect if that move shakes out.
In the meantime, though, Adebayo's market is trending up behind his 2017 Prizm Base PSA 10, which is currently up 77% over the last 14 days.
Few players have seen more transactions over the last few days than Franco. His 2022 market is almost completely Raw right now, but it's still worth examining. Cards in this space are almost exclusively trending up, but we'll make an exception for Franco.
His 2022 Topps Raw has immediately become one of the most important cards of 2022, and is actually down 61% over the last seven days. The price drop is expected after a hot start, but the reason Franco lands here is because that 2022 Topps has sold 863 times since release.
While the hobby often considers cards showing strong price growth as the hottest, massive volume like Franco's 2022 Topps is something that should be considered, too.
3. Caris LeVert
A move from Indiana to Cleveland wouldn't typically spark a bump, but the Cavaliers are legit contenders in the East this season, and LeVert could give that young roster a boost. Losing Collin Sexton has really hurt Cleveland, so LeVert can slide right into that slot next to Darius Garland.
LeVert has seen a few bumps in his card market over the last few years, and he's recently gotten another one now that he's on a playoff contender. Investors have targeted his 2016 Optic Base PSA 10 recently, driving its price up 144% over the last 30 days.
2. Josh Allen
Allen showed that he's a legit superstar during Buffalo's playoff run — even if the Bills came up short against Patrick Mahomes and the Chiefs. His Optic and Prizm cards have seen lots of growth over the last two years, though investors have also spent some time looking at more short-printed options, too.
Allen's 2018 Phoenix Base PSA 10 has been a popular target recently, especially when you consider it has sold nine times over the last 60 days despite a pop of just 32. That Phoenix is up 146% over that period and still comes in cheaper than Allen's 2018 Prizm Base PSA 10.
1. Joel Embiid
Philly swapping Ben Simmons and Seth Curry for James Harden seems like a huge win for Embiid, since he now finally has an elite perimeter threat to complement his inside game. Embiid has been playing at an MVP level when he's healthy, so the Sixers should be able to make a legit run at a title.
Adding Harden has given Embiid's market a solid boost. His 2014 Hoops Base PSA 10 has seen strong movement, but it's his 2014 Prizm Base PSA 10 that has been really impressive lately. Despite averaging over $300 per sale, that Prizm has been selling about once per day and is up 47% over the last 30 days.
Track your collection and maximize your profit with Market Movers, the hobby's most powerful sports card pricing platform! Learn more here.
Note to readers: If you purchase something through one of our affiliates, we may earn a commission.