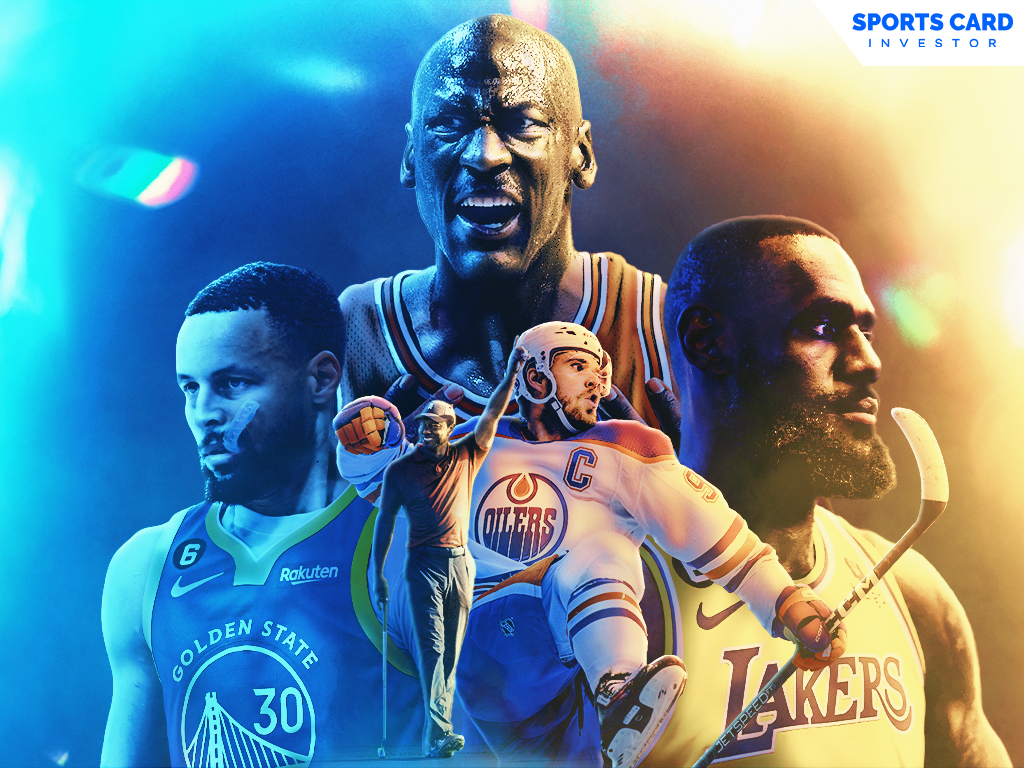 Top 10 Most Valuable: Upper Deck Exquisite Autographs
It's not often that we find a top-tier card brand that stays consistent with clean design and brings high-quality serial-numbered and short print on-card autos from top athletes across sports like basketball, hockey, golf, soccer, tennis and more. 
And not just top athletes, but GOATs like Michael Jordan, Kobe Bryant, LeBron James, Tiger Woods, Steph Curry, Wayne Gretzky and up-and-coming stars like Alex Morgan, Coco Gauff, Luka Doncic, Connor McDavid and Trevor Lawrence. 
While many of the cards listed below are not achievable for the masses, with the expansion of the classic Exquisite brand into the Exquisite Collection, The Cup and even Goodwin Champions in more recent years, new ultra modern stars shouldn't be passed over in newer and future releases.
And certainly for those that can make investments in the following cards, or similar versions, the odds of them increasing in value over time due to their rarity and desirability are pretty solid.
Let's take a look at the top 10 most valuable Upper Deck Exquisite Autos based on sales in the last 90 days.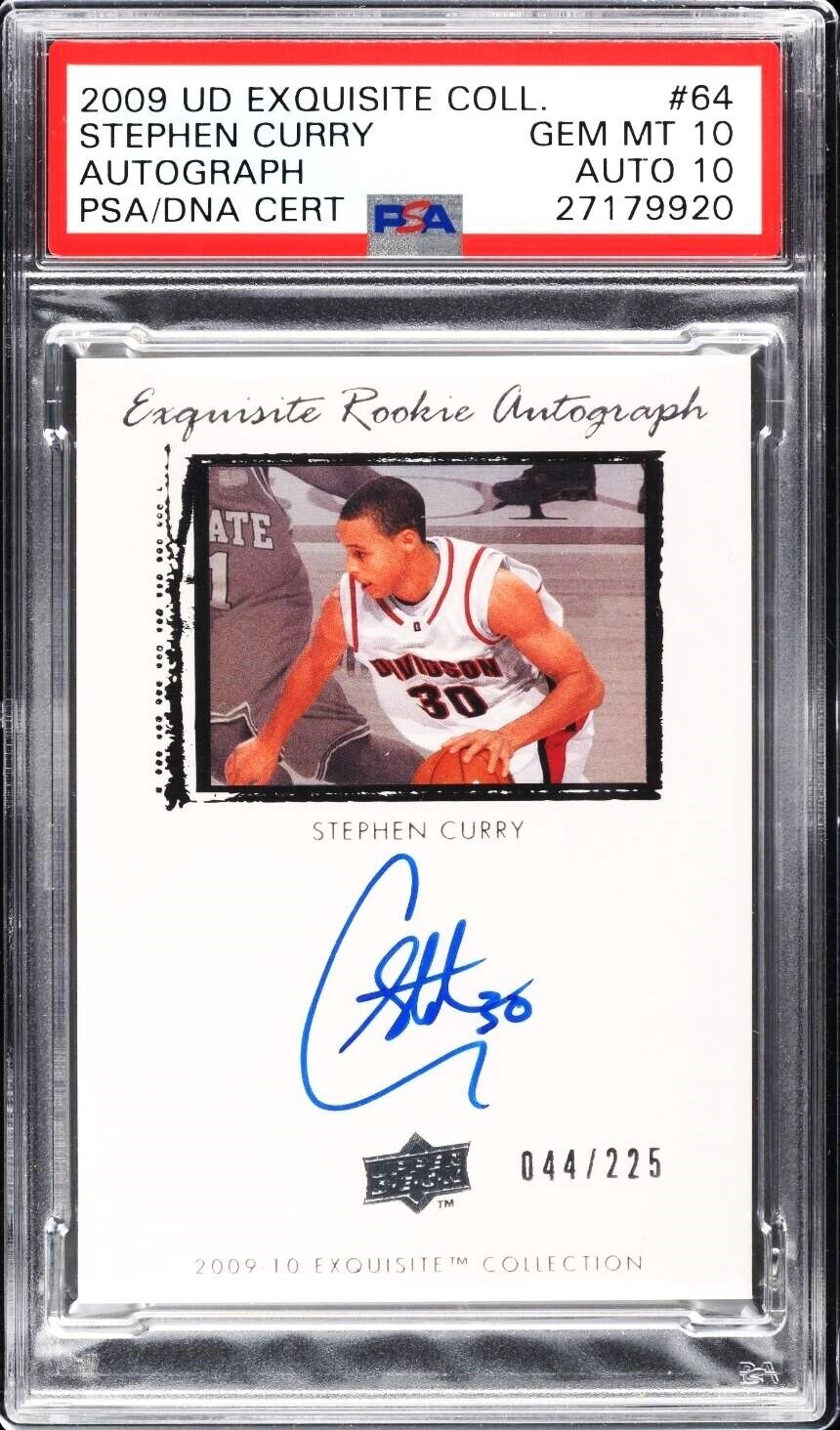 The classic white background with a small action shot and plenty of room for a phenomenal on-card auto makes for the top Exquisite-related sale in the last 90 days on eBay. No surprise, as it's a PSA 10/10 graded rookie auto of one of the game's greatest of all time in the middle of yet another playoff run, and it's serial numbered to /225.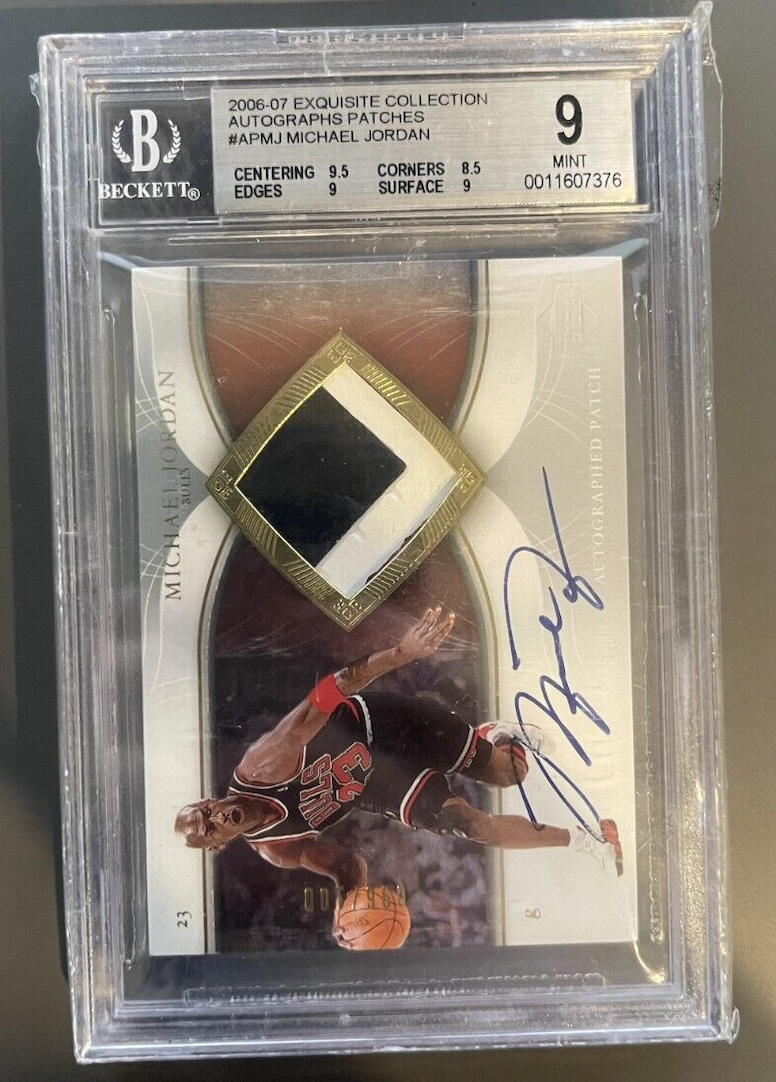 Part of a 2006 Upper Deck release, back when it still had NBA licensing, this card features an on-card patch auto of the GOAT, and it grades a BGS 9. This would be considered a grail card for many collectors, and certainly an investment that has no reason to dip in value in the long term, as Jordan autos will always sell fast and furious.
A rookie patch auto with an event-used piece of memorabilia inside makes for quite the catch. A true RPA numbered to 50 of the game's best player checks out as a card that will skyrocket when he eventually takes home a Stanley Cup.
Normally we think of Topps or even Fleer, but this might be one of the top KD rookie cards, as Upper Deck still had the NBA licensing back in 2007. Serial numbered to his jersey number at the time, it features an on-card auto out of 2007-08 Exquisite Collection.
Young Luka is featured in an action shot on the front of this card, in what looks like an airbrushed uniform from his overseas pre-NBA career. It features the classic white background Exquisite Rookie Autograph design, with an on-card auto and material worn by Doncic for Upper Deck specifically to put in these cards, numbered to /99. It has a lot going for it, for sure, but the lack of licensing could be an issue in the long term.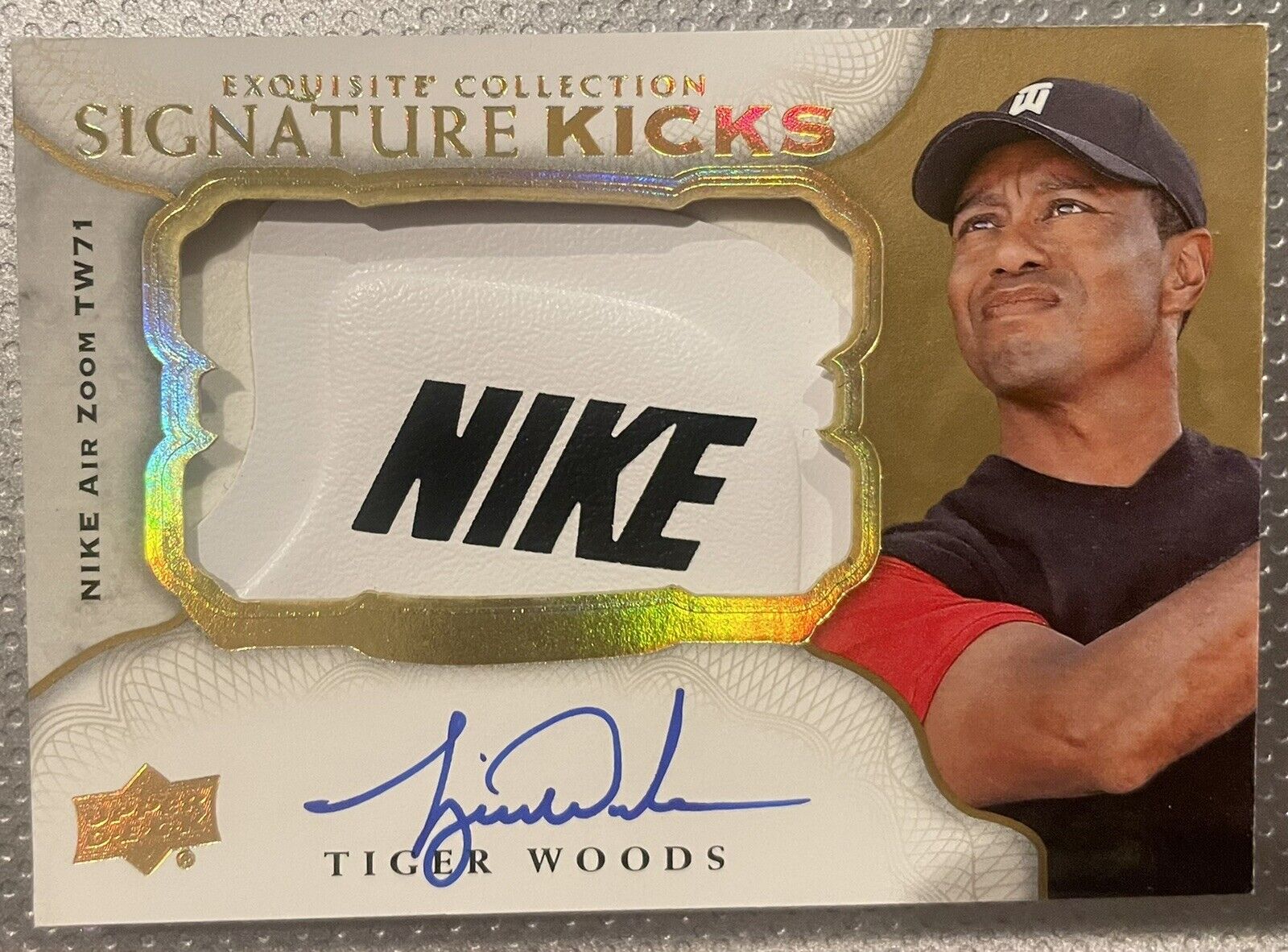 From a 2019 Upper Deck Goodwin Champions Release, here comes a Tiger on-card auto with the Exquisite Collection brand. Despite a Chronicles-esque situation, this card has serious appeal with an on-card auto and a piece of a Nike AirZoom TW71 shoe, not worn by Tiger.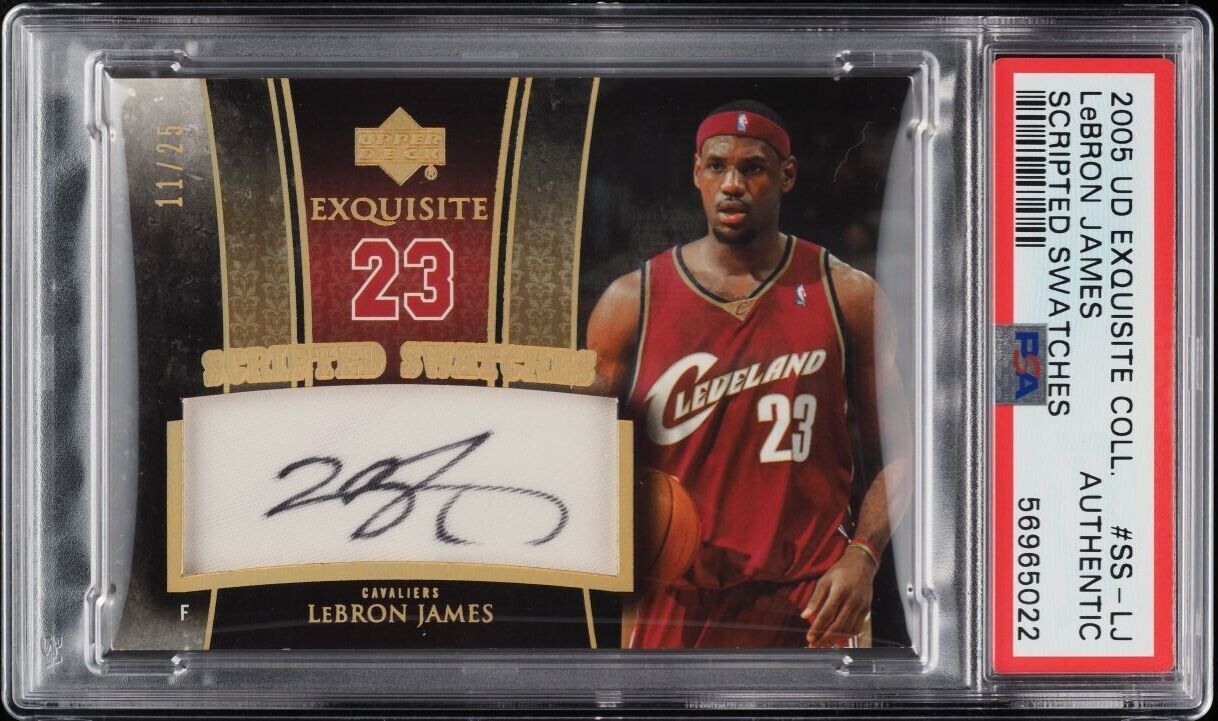 Yep, this card has a game-worn patch that also displays his jersey number 23 for Cleveland with an action shot. Numbered to /25, this card is graded PSA Authentic.
A potential gem here is a tournament-worn swatch on-card auto from the undisputed greatest golfer of several generations. There's only 99 of these, and this one is graded a PSA 9. It's a pop 3, one higher.
A solid action shot of Tiger in his signature follow-through position with a blue-on card auto and gold border. Getting this card in a BGS 9/10 Auto is a solid play for this price.
While it's not surprising to see LeBron, Jordan and KD on this list, it's slightly odd to see Anthony barely edge out a Jalen Green auto as #10 over the last 90 days. Not a fluky sale either, as this awesome game used-patch centered above the on-card auto makes for a solid addition for any Anthony, Syracuse or Nuggets collector. 
With the Sports Card Investor app, you can profit from the hobby you love by keeping up with trending cards, tracking real-time prices with Market Movers and buying items on eBay. Download the industry-leading app here for Apple or Android
Note to readers: If you purchase something through one of our affiliates, we may earn a commission.
Paul Hickey is a regular contributor to Sports Card Investor, the creator of the Sports Card Investment Report at NoOffseason.com, and the host of the Sports Card Strategy Show on Apple Podcasts, Spotify and YouTube. He can be found on Instagram at @sportscardstrategy and on Twitter @nooffseasoncard.