When it comes to "modern-vintage" basketball cards, it seems like 1980 Topps and 1986 Fleer get all the love, due to the Bird/Erving/Johnson card (Larry Bird and Magic Johnson rookie on the same triple-card), and the Michael Jordan 1986 rookie card.
But there is an iconic set that appeared in between, that should not go overlooked, for a couple main reasons, 1981-82 Topps Basketball was the first time Magic and Bird appeared on single cards by themselves (unlike the triple card perforated format from the year before), and it was the last time Topps produced basketball cards until 1992 – missing Jordan's rookie year, but coming back just in time for Shaquille O'Neal's.
It's odd that this set is somewhat forgotten about in the hobby and doesn't get near the love the 1986 Fleer set gets, as it's five years older, features just as many Hall of Famers and legends, and is made by a brand that is still around producing high-end sports cards.
Given that it's a fairly simple set to analyze, with only the base card and Super Action short print regional inserts for various players, let's break down the Top 10 Most Valuable 1981 Topps Basketball Cards.
Note: Sales data is based on the last 365 days.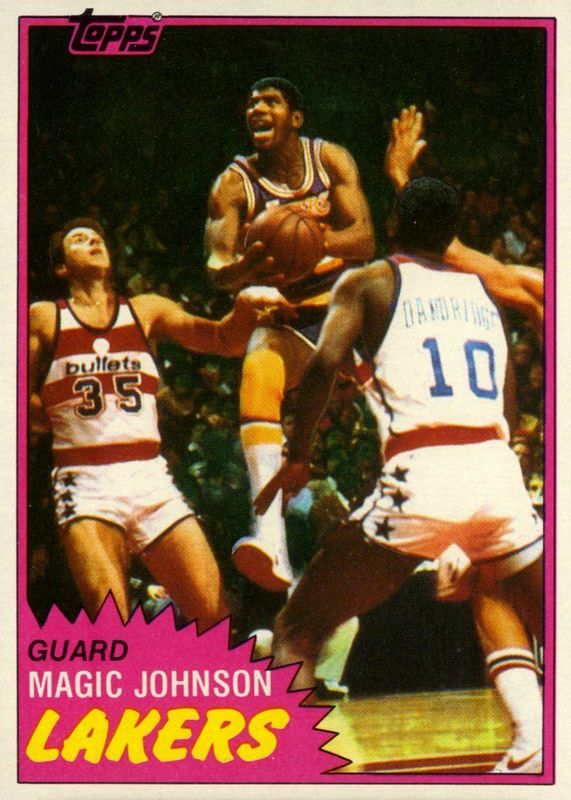 1. Magic Johnson 1981 Topps #21 Base PSA 10 – Sold for $24,000 on 4/16/2023
It's no surprise that the Magic man boasts the top sale from this set, as the PSA 10 population of this card is only 74, and he's widely accepted as the best point guard of all time and a top-five NBA player of all time on just about every possible list. Technically his second year card, this is the first ever card that Johnson appears on by himself, making it an iconic addition to any collection.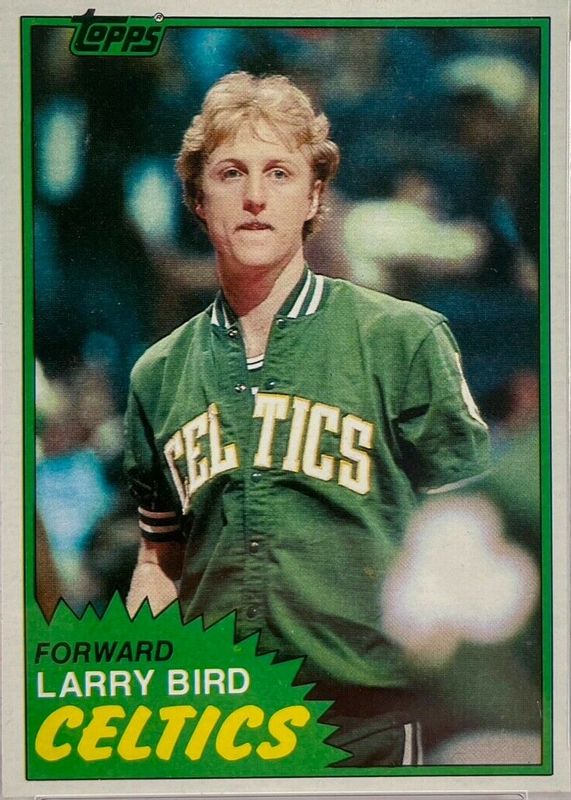 2. Larry Bird 1981 Topps #4 Base PSA 10 – Sold for $23,900 on 7/26/2022
Larry Legend sporting his classic 1980s hairdo, `stache and Celtics warm-ups in the lay-up line, is super hard to find in PSA 10 (there's only 63 of them), but goes for big money, like Magic's, as his first ever solo card.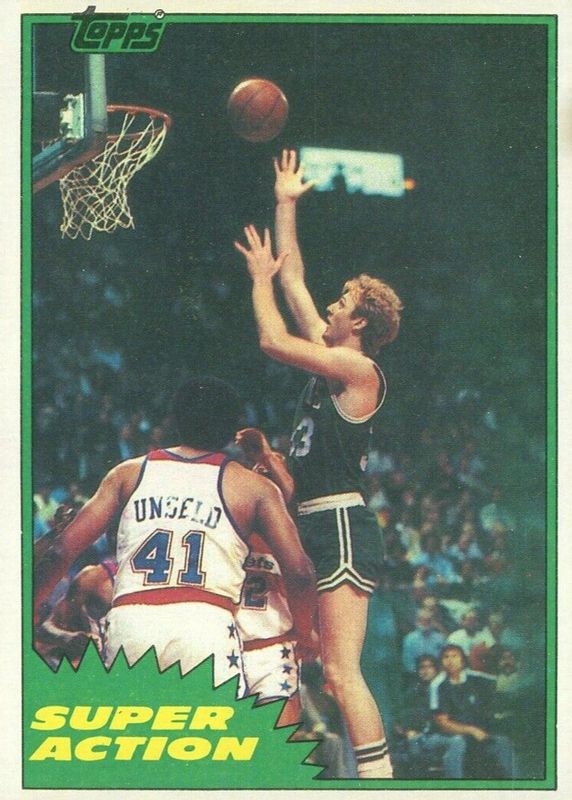 3. Larry Bird 1981 Topps #101 Super Action (East) PSA 10 – Sold for $6,600 on 7/18/2022
What's interesting is that these Super Action cards are actually slightly scarcer, as they were released regionally. Within the 198-card set, 66 were released nationally, but three separate 44-card sets (East, Midwest and West) were released in those regions. So the fact that this PSA 10, pop 19 Bird sold for about a quarter of the price is a bit confusing, but presents a huge long-term opportunity.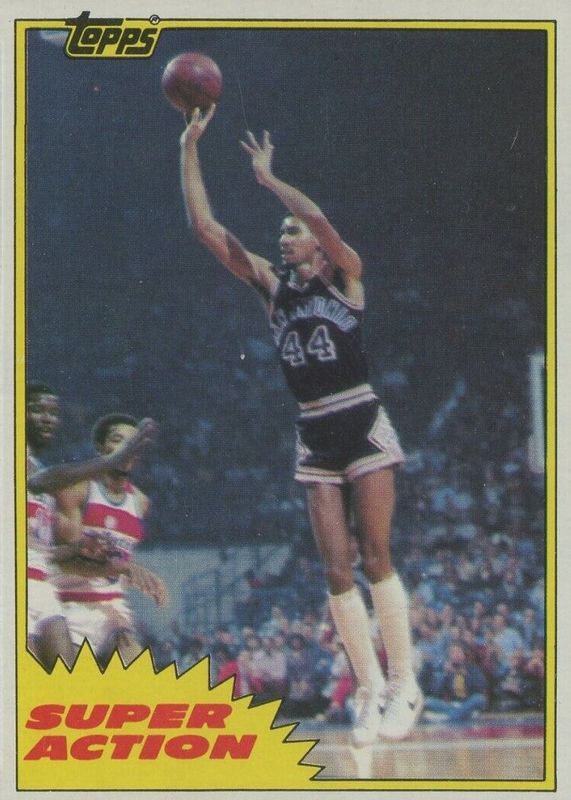 4. George Gervin 1981 Topps #106 Super Action (West) PSA 10 – Sold for $3,560 on 7/26/2022
When you think of the Iceman, you think of him as a member of the San Antonio Spurs, not the Chicago Bulls – another reason why his 1981 Topps card is far more desirable than his 1986 Fleer, not to mention this one is only a PSA 10, pop two. True basketball card collectors will appreciate this short-print Gervin card long term.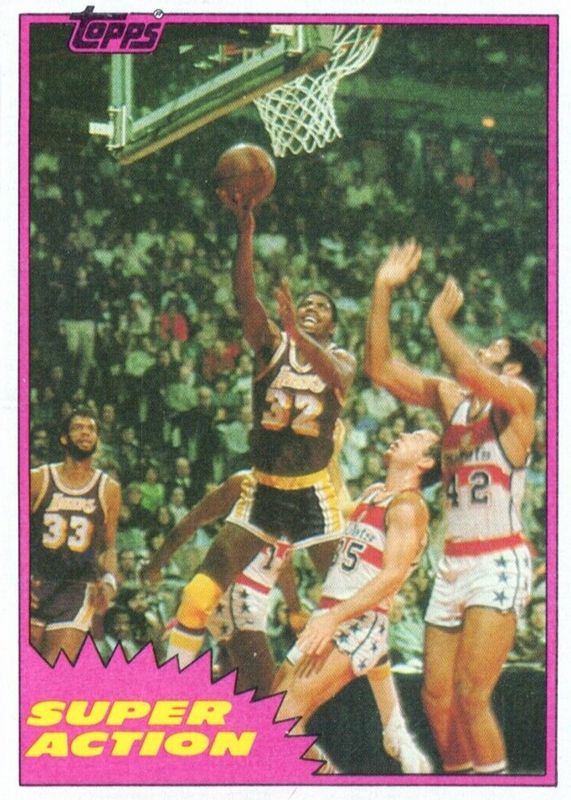 5. Magic Johnson 1981 Topps #109 Super Action (West) PSA 10 – Sold for $3,100 on 7/17/2022 and 8/8/2022
This is an amazingly rare Magic Johnson card. In PSA 10, there's only 45 of them. It features a classic action shot of him laying the ball in the goal, and the lower left hand corner's "Super Action" boasts sort of an early Kaboom! feel.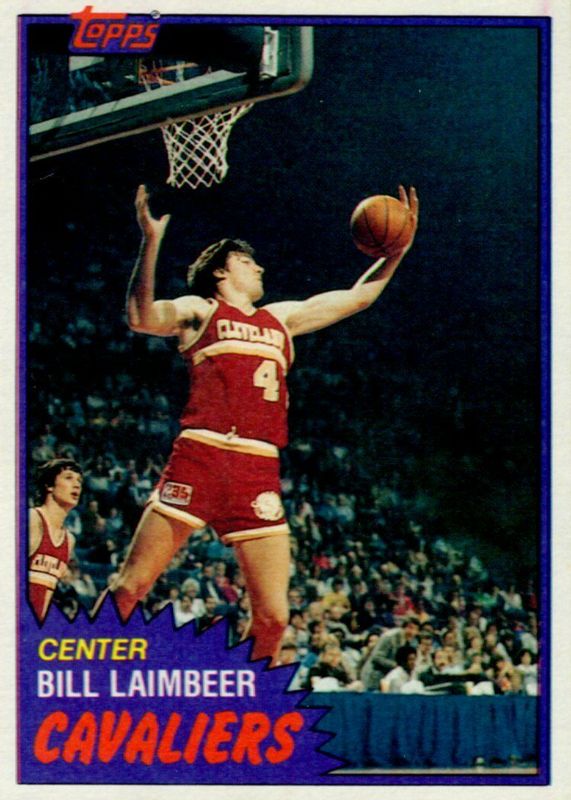 6. Bill Laimbeer 1981 Topps #74 Base (Mid-West) PSA 10 – Sold for $2,550 on 7/26/2022
While he's known for his time with the Detroit Pistons, winning back-to-back NBA titles as a member of the "Bad Boys" in 1989 and 1990, this is his true rookie card after being drafted in the second round by the Cleveland Cavaliers. The action shot shows Laimbeer snagging a rebound with one hand, and it boasts a PSA 10 pop of only 25.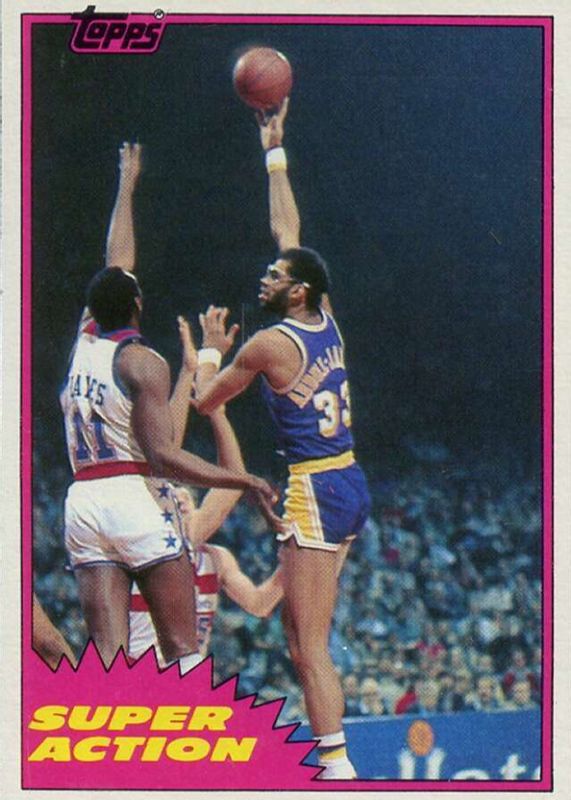 7. Kareem Abdul-Jabbar 1981 Topps #106 Super Action (West) PSA 10 – Sold for $2,330 on 7/26/2022
Kareem is the only player in the top 10 who's Super Action Card outsells his base card. Perhaps because it's only pop 13 in PSA 10, vs. 89 of his Base PSA 10. Or, it could be because the action shot on this card shows The Captain releasing the rock at the top of his classic skyhook.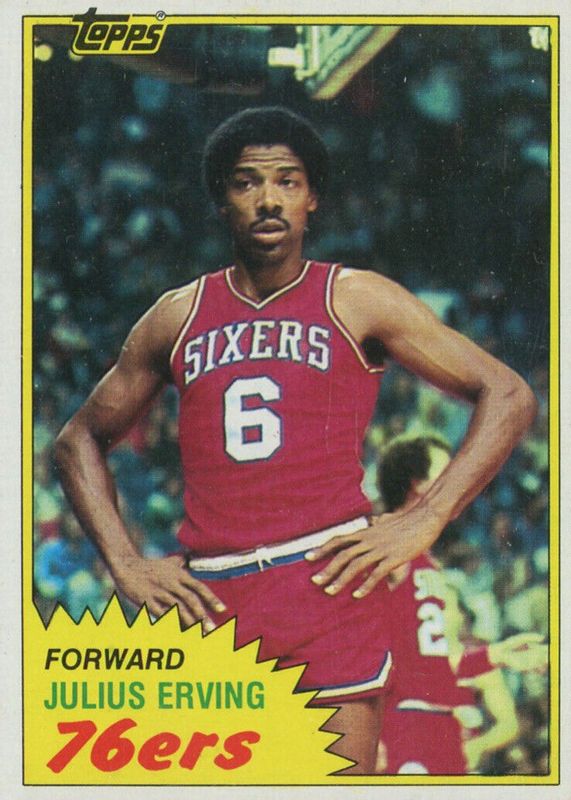 8. Julius Erving 1981 Topps #30 Base PSA 10 – Sold for $2,250 on 7/26/2022
Dr. J's Base PSA 10 has risen in value by 62.8% over the last 365 days, and in pop 26, is a rare classic. The slam dunk king is featured in a unique hands-on-hips pose under the basket, perhaps looking at a referee, teammate or fan below the baseline.
9. Kevin McHale 1981 Topps #75 Base (East) PSA 10 – Sold for $2,040 on 7/16/2022
The featured rookie in the set, McHale was the third overall pick in 1980, the product of a genius move by Hall of Fame Coach/Executive Red Auerbach. McHale played 971 career games, averaging 17.9 points, 7.3 rebounds and shooting 55.4% from the field. As a three-time NBA champion, seven-time All-Star and two-time Sixth Man of The Year, he's a Hall of Famer and member of the NBA's 75th Anniversary Team.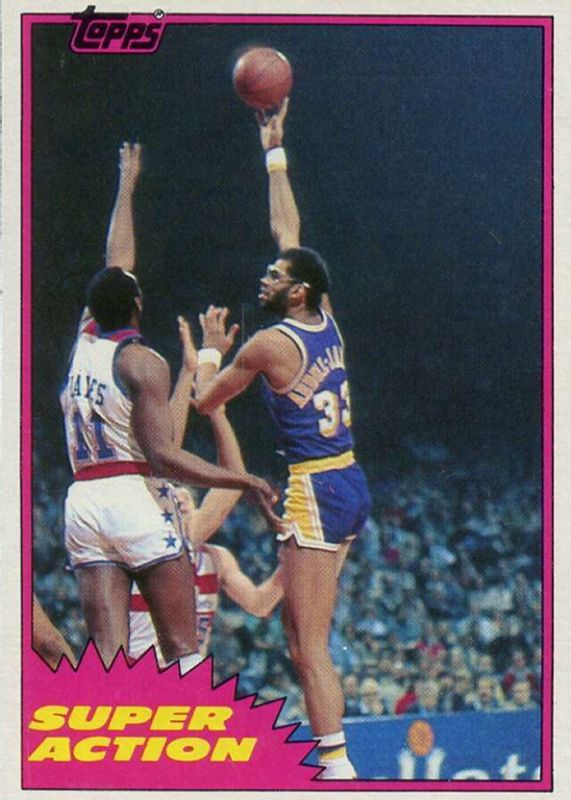 10. Kareem Abdul-Jabbar 1981 Topps #20 Base PSA 10 – Sold for $1,680 on 4/28/2022
This card is a bit more liquid than his Super Action short print above, but has dipped in value some over the last year. Now the second all-time leading scorer in NBA history, The Captain has many iconic Topps cards, but this is the last of them, giving it a solid place in hobby history.
With the Sports Card Investor app, you can profit from the hobby you love by keeping up with trending cards, tracking real-time prices with Market Movers and buying items on eBay. Download the industry-leading app here for Apple or Android
Note to readers: If you purchase something through one of our affiliates, we may earn a commission.
Paul Hickey is a regular contributor to Sports Card Investor, the creator of the Sports Card Investment Report at NoOffseason.com, and the host of the Sports Card Strategy Show on Apple Podcasts, Spotify and YouTube. He can be found on Instagram at @sportscardstrategy and on Twitter @nooffseasoncard.