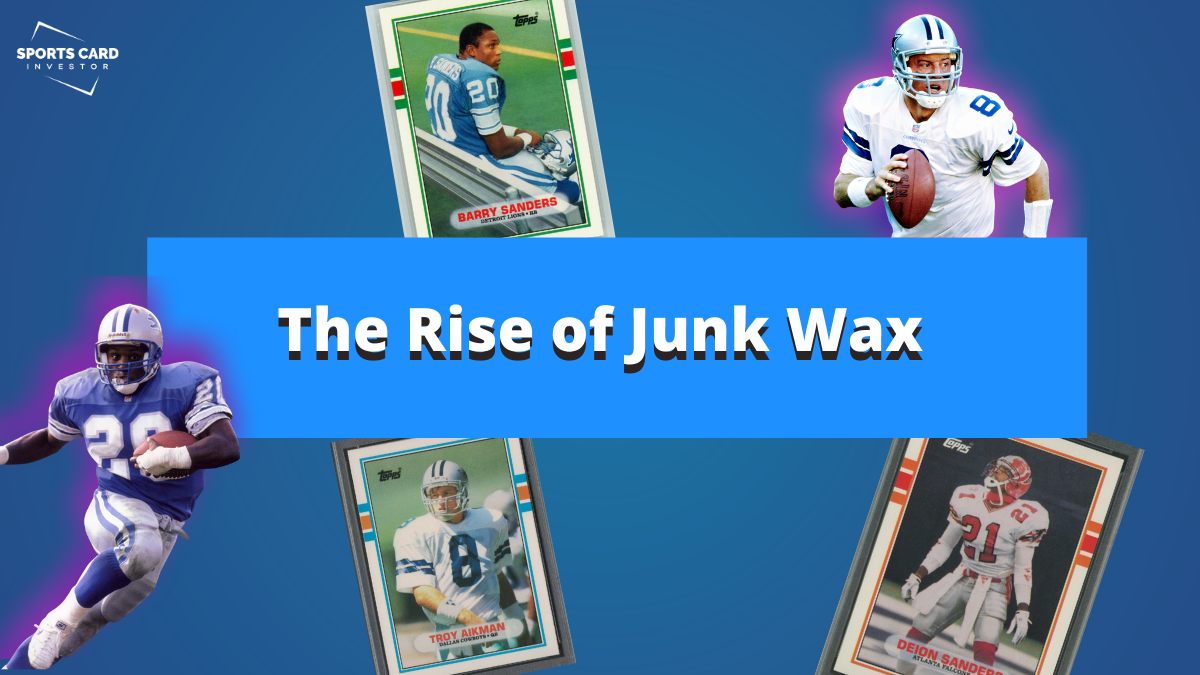 Introduction
The Junk Wax Era is usually described as a seven-year period from 1987-1994, give or take a few years. As the general populous became convinced of the long-term investment potential of sports cards, the manufacturers (e.g. Topps, Upper Deck, Fleer) began printing cards in multiples over previous decades. Young boys would cut lawns, shovel snow, or work all day to earn a couple of dollars to buy as many packs as possible, while collectors with greater means were buying and hoarding complete sets and sealed boxes. Beckett and other price guide magazines were being published during this period, allowing everyone to see their "investments" appreciating in value monthly. The demand was there, and the sports card companies capitalized.
Flash forward a few decades, and I have lost count of the number of times I've been told I should not buy or even look at junk wax from the late 80's and early 90's. "It was all overprinted garbage with no hope!" While I like everyone else have been seduced by the glitz and glamour of Prizm, Select and Optic, I still have a soft spot for the nostalgia of junk wax. And in recent months – to the surprise of many – it's rising.
I targeted one specific set for my analysis: 1989 Topps Traded Football. This set includes 132 cards which were only issued as a factory set. The traded cards have whiter backs than the regular 1989 Topps cards and also contain a "T" as a suffix to the card number. This set, as many know, has multiple Hall of Famers and a great rookie class including Troy Aikman, Barry Sanders, Deion Sanders, Derrick Thomas and Steve Atwater. It also includes sophomore cards of Tim Brown, Michael Irvin, Thurman Thomas and Randall McDaniel.
Below is a look at the three core players I have been targeting over the last 90 days using Market Movers. These three players have been severely undervalued, in my opinion, and all have a lot of room to grow.
Disclaimer: the cards, at least from my research, have to be graded as PSA 10 or, at minimum, BGS 9.5 with great sub-grades. The players have to be Hall of Famers or, at minimum, relevant in some way. Raw cards do not seem to be selling at any significant price or rate.
Troy Aikman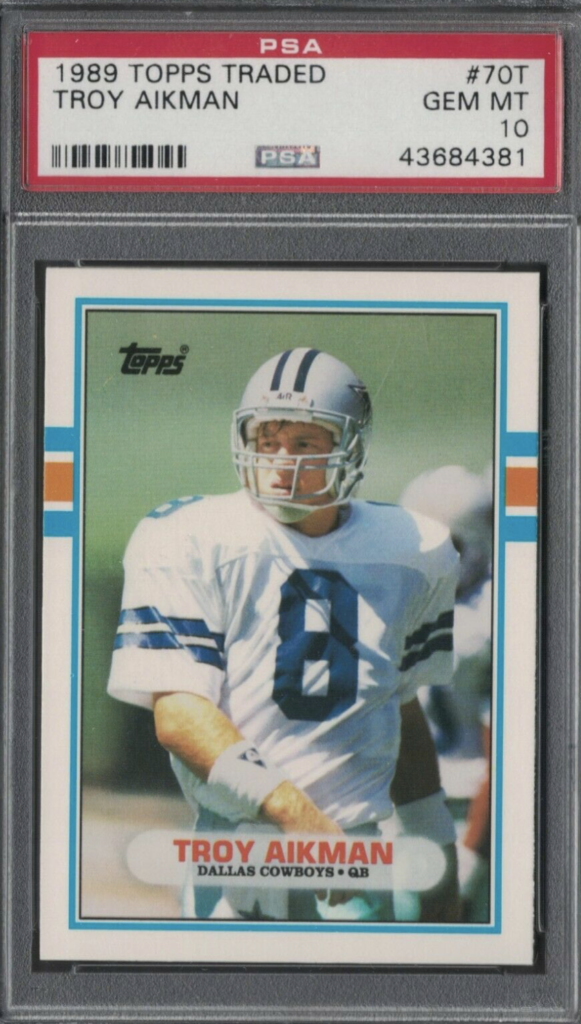 The 1989 Topps Traded Troy Aikman is trending up 79% over the last 90 days, and prices are currently in the mid-to-low $200 range.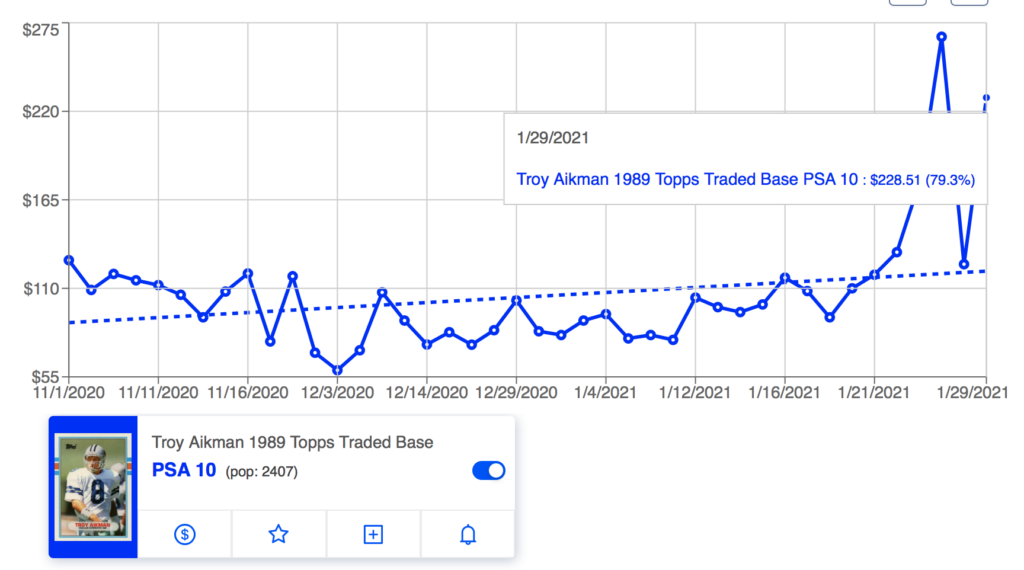 On January 30th, an auction ended at $350 with only one bidder, while there was a buy-it-now option for significantly less.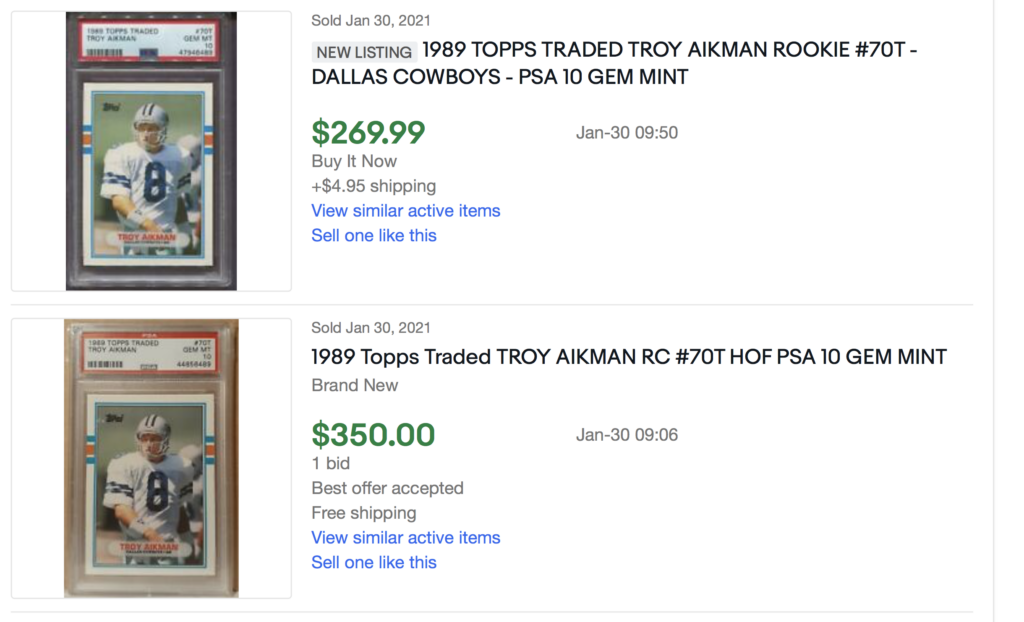 Deion Sanders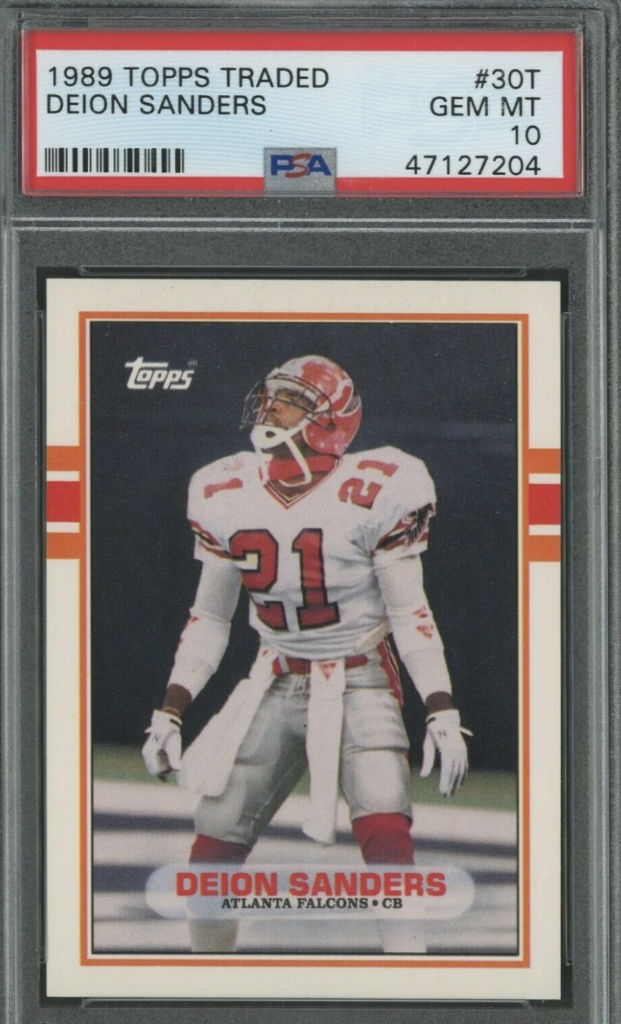 The 1989 Topps Traded Deion Sanders is trending up 99% over the last 90 days and most recently closed at $249.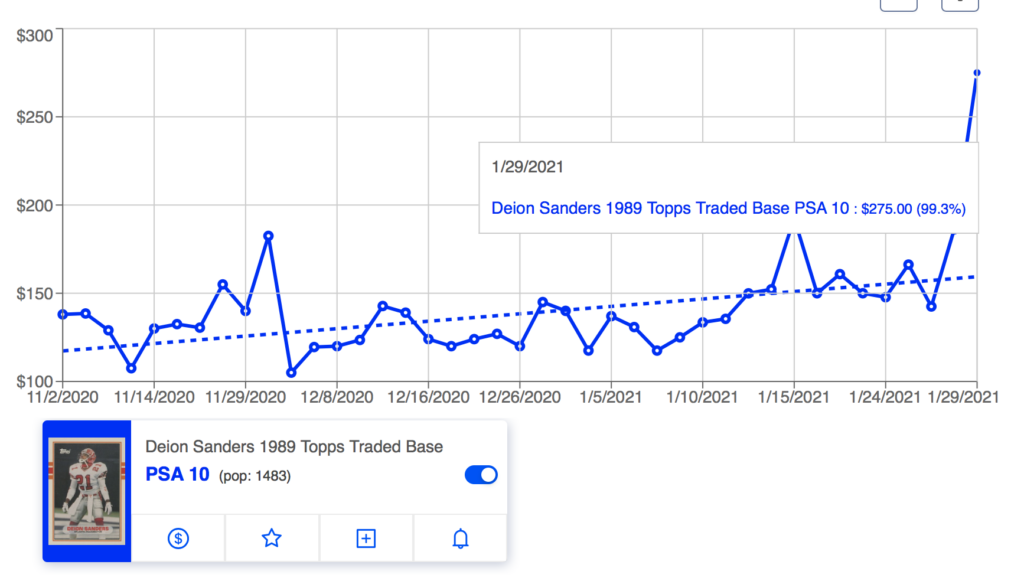 I have not seen any disparity amongst the recent sales prices for Deion as we saw with Aikman.
Barry Sanders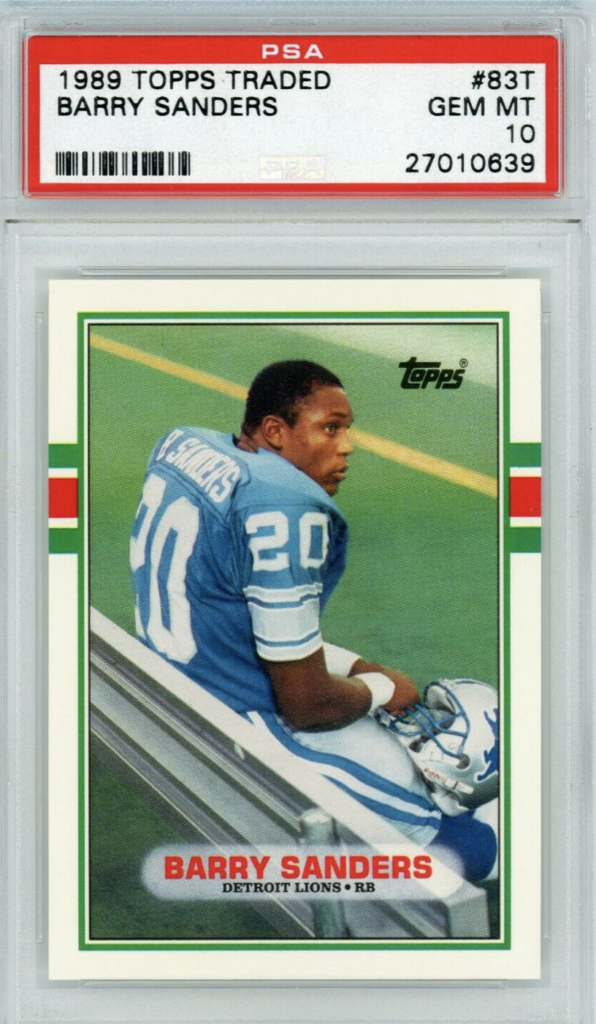 The 1989 Topps Traded Barry Sanders in trending up 108% over the last 90 days and prices are currently at $299. The eBay sale of $299 was made on 01/30/2021 and had not yet occurred when I grabbed this chart. Barry is moving very fast over the last 90 days!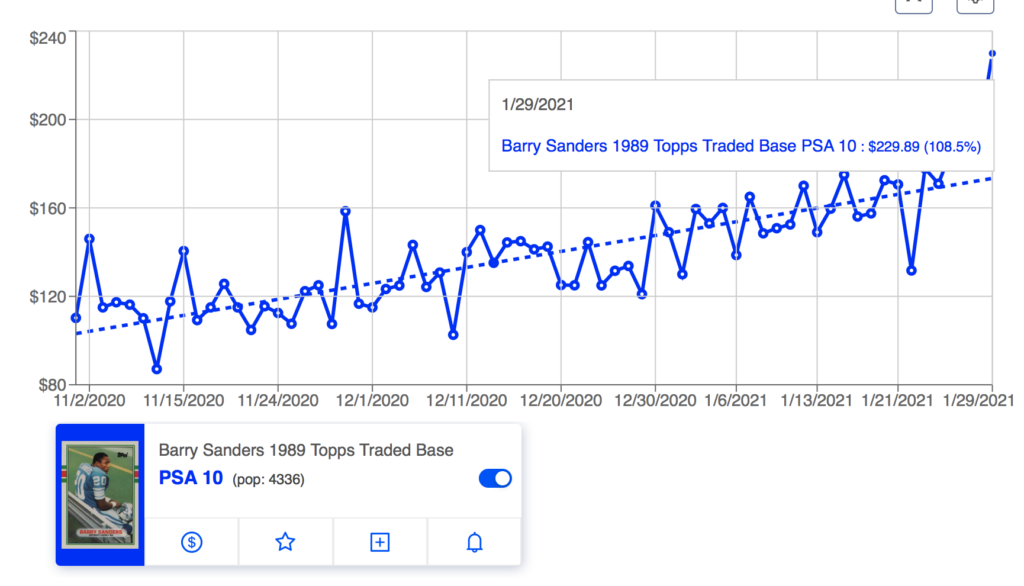 I am aware of the 1989 Score football set. Score is the obvious choice for both collectors and high-end investors, but I opted for Topps Traded because it is less expensive, more sealed wax is available, and it has a lot of room for growth. As you can see from the comparisons, Barry Sanders has had the best trajectory over the last 90 days, and I believe this trend will continue. I haven't seen to much hype or excitement around the defensive players from this era, so be cautious trying to hunt those.
Final Thoughts
In closing, although it can be both time consuming and expensive to have cards graded, I feel there is a lot of upside to some of the junk wax era cards. Every year there were Hall of Famers and highly collected players. It may be worth looking at some of those older years/players and considering whether there's any growth opportunity in some of the lesser known sets.
Track your collection and maximize your profit with Market Movers, the hobby's most powerful sports card pricing platform! Learn more here.
Note to readers: If you purchase something through one of our affiliates we may earn a commission.