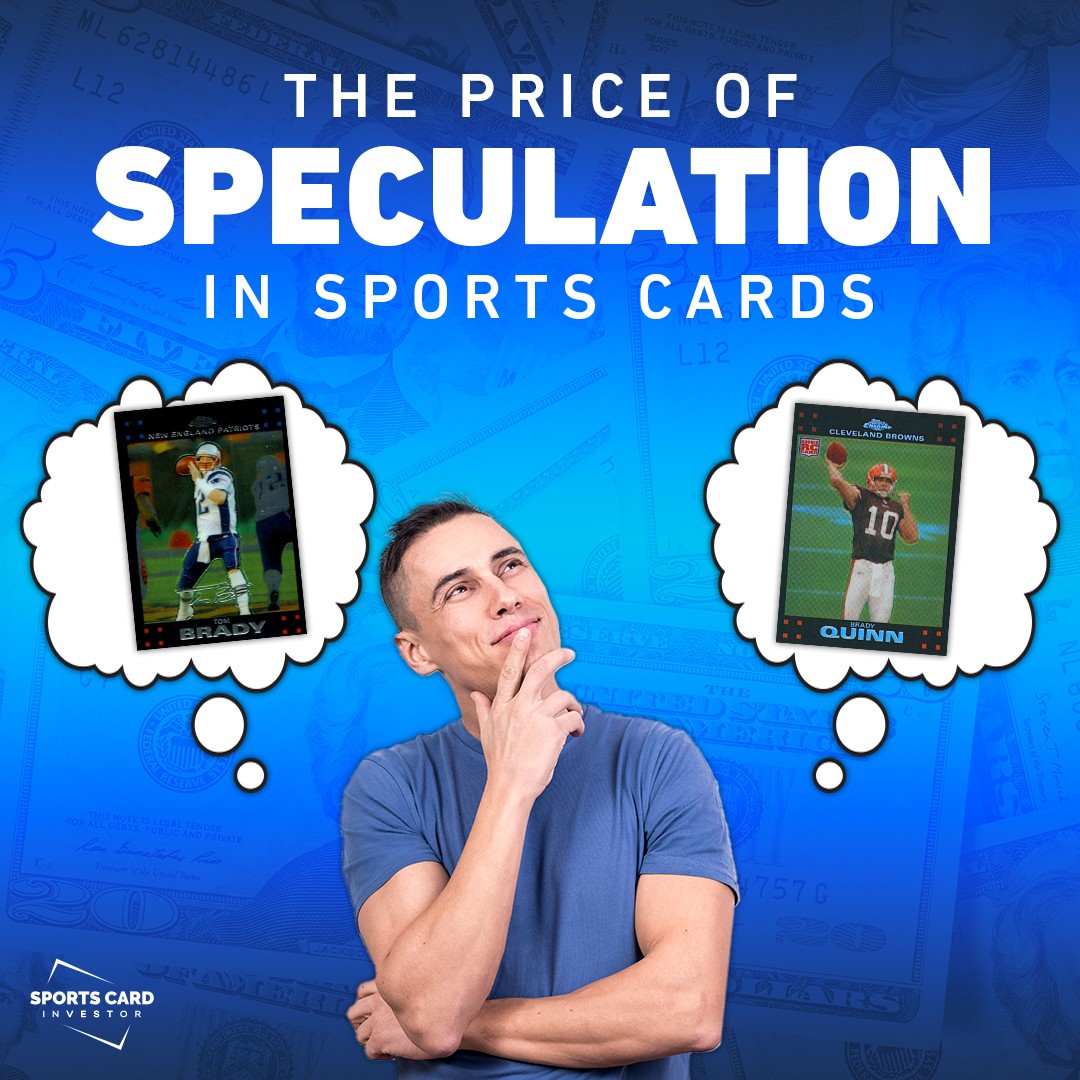 Throughout the history of card collecting, speculation has been a large factor in the rise of popularity behind specific cards and players. Every time a new rookie is pulled, hobbyists and investors think of the upside. Could this player be the next Michael Jordan, Tom Brady or Pele? While some may visualize what could happen long term, others think about the short-term turnaround. Is this guy a future All-Star, All-Pro or a league champion in the next season or two?
With the explosion of rookie cards going back to the early 1980s, the fever dream of speculation really began to take hold in the early 1990s. A wide range of promising names like Brien Taylor, Pat Falloon, Rick Mirer and Bobby Hurley were all expected to be the next superstars in their respective sports. In almost every case, however, the players had a few decent years but never quite lived up to the sky-high expectations.
Speculation can be advantageous in the short run, especially in the context of today's market where sports cards are often treated as poker chips and stocks to be flipped at a moment's notice after a hot performance. The folks who get burned are the ones who buy into the hype and don't do their research and understand the long play.
Statistics are often a key reason behind a player's speculation. But guys such as Orlando center Bol Bol, who light up preseason games or scrimmages, often don't carry those numbers over to the regular season for a reason. The quality of opponents is often diluted in games that don't count. Scoring 35 points or getting four soccer goals against third-string opponents carries less weight than doing so against presumed starters.
The presumed capabilities of a team have influence, too. With their star power, franchises like the New York Yankees and Golden State Warriors are expected to challenge for titles every season. As a result, youngsters on their rosters often get a speculative hype bounce. The Yanks' Jasson Dominguez and Anthony Volpe immediately come to mind.
The Dallas Cowboys' Michael Irvin had just 1,445 yards receiving and 12 TDs over his first three seasons ('88-90). He was a good player with some upside, but his rookie card was not highly valued. Then the Dallas Cowboys became THE Dallas Cowboys, making their first playoff appearance in six seasons in 1991.
Now, compare Irvin to another wideout taken in that same draft class—15th pick Anthony Miller. The San Diego Chargers receiver had 2,711 yards and 20 TDs over his first three seasons. Just looking at the numbers, you can probably guess which guy collectors may have been speculating on at the time? Miller, right? But today, his '89 Score RC can be purchased for under $35 in a PSA 10 while Irvin's card commands more than $200. Good early numbers don't always equate to long-term value.
On the flipside, Buffalo QB Josh Allen is an example of how so-so stats at the start of a career don't necessarily mean much, either. Allen's 2018 Panini Silver Prizm PSA 10 was selling around $400-$500 at the end of 2019. Yes, the quarterback had improved from an awful '18 with a sophomore season that included 20 TDs and more than 3,000 passing yards, but he still wasn't a world beater. It wasn't until the end of the '20 campaign that the card started spiking to $3,000-$4,500, when Allen put up a monster individual season and the Bills looked like a legitimate championship threat.
Another mistake speculators make is overvaluing the production of a current player when comparing him to a Hall of Famer. Take a great modern-day slugger like the Yankees' Giancarlo Stanton. His 2010 Topps Chrome Refractor PSA 10 was only going for $50-$60 back in Summer 2018, a year after he hit 59 HRs with 132 RBI. Stanton hasn't even hit 40 dingers in a season since. Yet, at press time, the card was selling around $150.
For comparison's sake, let's look at the rookie card for an all-time slugger, 1986 Cooperstown inductee Willie McCovey. Back in mid 2018, the San Francisco legend's 1960 Topps PSA 6 was moving for around $130-150. Today, that same card goes between $350-400. Surprising to some but had you gone with the Hall of Famer's card over the hot name, you would have earned slightly better returns on your investment.
When you consider the speculative market, you must understand the short-term elements that can lead to things not working out. Just because a player, like Stanton, is in the midst of a great stretch of his career, there's no guarantee he's destined for all-time greatness. Michael Thomas was unquestionably one of the best receivers in the NFL between 2017 and 2019, but because of injury, he's only played in seven regular-season games since December 29, 2019. In August 2021, Thomas' 2016 Prizm Silver PSA 10 sold for $150. It was down into the low $80s in August '22.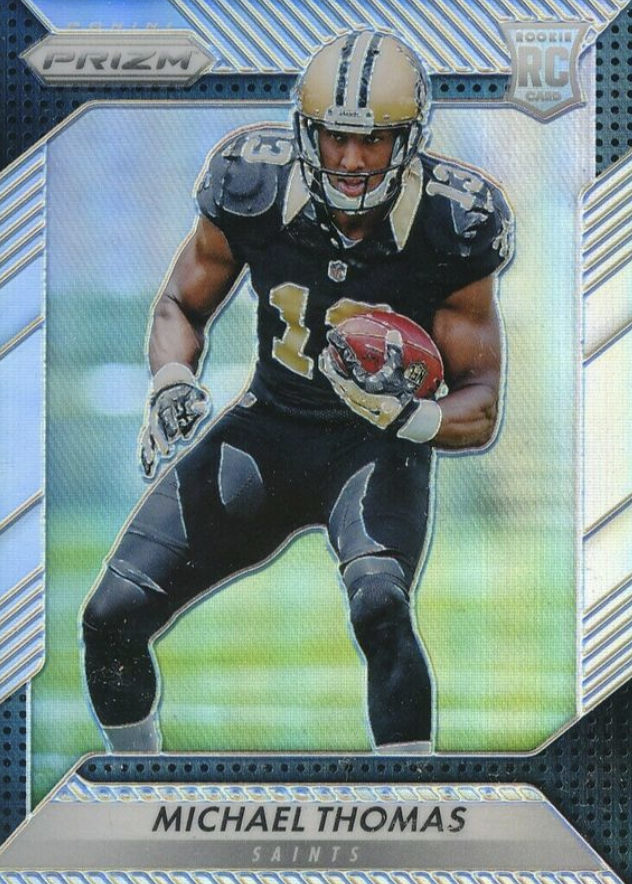 Some speculators have moved to the vintage card market after being burned on modern and ultra-modern speculative moves which didn't pan out. Now, they're taking risks on low-grade vintage cards (PSA 2s to 5s) in the hopes that they will drastically go up down the road.
Even then, there can be issues that suddenly arise to derail that thinking. With Jordan's 1984 Star card now becoming gradable, folks are pivoting towards them as a must-own RC despite the incessant hype around his '86 Fleer. It remains to be seen how all of those who invested in the latter come out, price-wise, in the coming years.
Speculation can work out, but the collector must acknowledge the pitfalls first. For every superstar who hits, there are five plays that crash and burn. In a bull market, it's easy to hypothesize and get rich fast. In a bear market, the long-term plays often roar for a reason.
With the Sports Card Investor app, you can profit from the hobby you love by keeping up with trending cards, tracking real-time prices with Market Movers and buying items on eBay. Download the industry-leading app here for Apple or Android
Note to readers: If you purchase something through one of our affiliates, we may earn a commission.