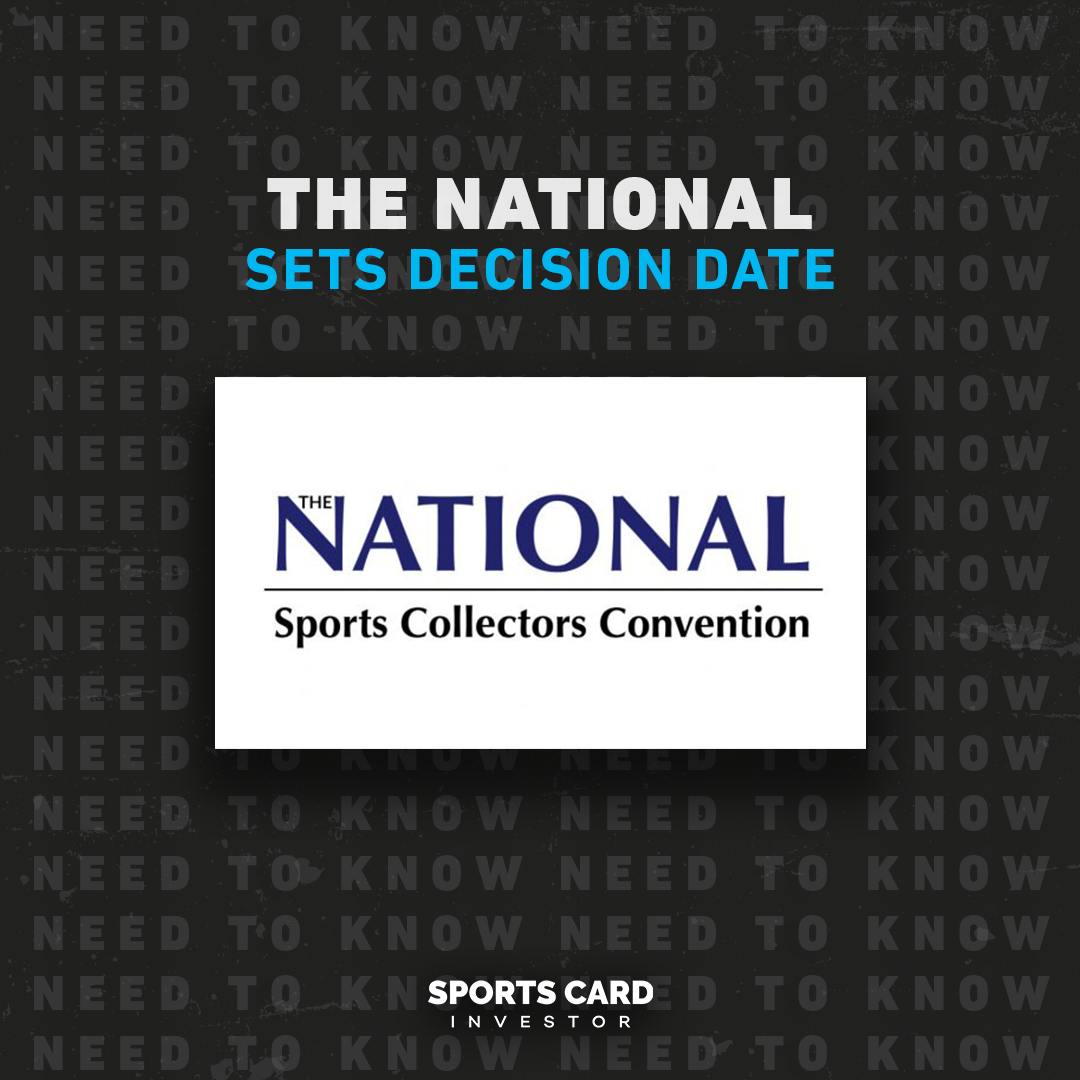 The National Sports Card Convention announced Monday night that it has set a decision date for this year's event amid the Covid-19 pandemic.
Currently scheduled for July 28 through Aug. 1, The National says it's still unclear if the convention can be held while following Department of Health rules, but a decision will be made around June 1.
"The National continues to get questions and hear rumors about the upcoming 41st National scheduled for July 28-August 1, 2021 at the Donald E Stephens Convention Center in Chicago. We are at the mercy of the Illinois Department of Public Health (IDPH) which has published metrics describing when large conventions may be held in the state," the NSCC wrote on its website. "We know that attendees and exhibitors are waiting to make arrangements for travel and hotels for the National. Based upon this we will continue to follow the IDPH guidelines and make a decision on the July dates on or around June 1, 2021. Should the National be postponed we are currently looking at October dates as a backup. Exhibitors and attendees will have the choice of rolling over booth deposits/ticket revenue to the postponed show or may request a refund."
When asked what will go into the decision, NSCC Director of Media Relations Ray Schulte said everything comes down to recommendations from local officials.
"It's predicated on the terms and regulations that the city and health officials provide us," Schulte said. "Obviously safety is the No. 1 factor for us, so we have to abide by what they recommend."
The National previously announced that it had no plans to relocate this year's event to another state and guests won't be required to provide proof of Covid-19 vaccination.
Guests will have the option to have tickets refunded or rolled over to a new date if the convention is postponed or rescheduled.
Track your collection and maximize your profit with Market Movers, the hobby's most powerful sports card pricing platform! Learn more here.