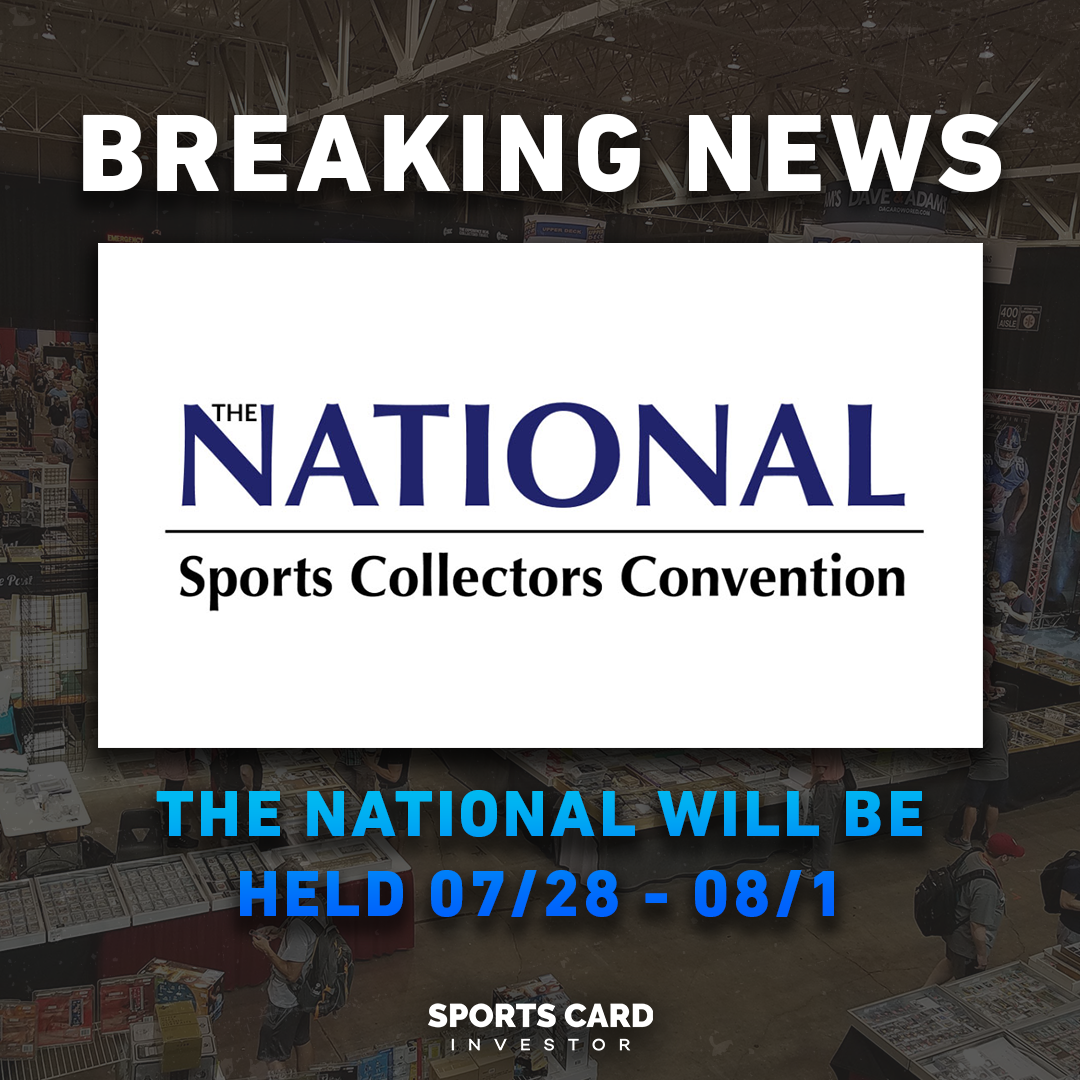 The National Sports Collectors Convention officially announced Tuesday that it will move forward as scheduled this summer amid the Covid-19 pandemic.
Scheduled to take place July 28 through Aug. 1 in Rosemont, Ill, The National had been waiting on more information about public events from the Illinois Department of Public Health.
"We have been in close contact with Illinois health and political officials and it appears (Gov. J.B. Pritzker) will announce on June 11th that the state has entered Phase 5 of their Reopening Plan," the NSCC wrote on Instagram. "Phase 5 indicates all events in Illinois can take place without capacity restrictions."
Currently in the Bridge Phase, Illinois can re-open and allow all activities without restrictions after a 28-day monitoring period that ends on June 11.
The National previously announced that it had no plans to relocate the event and guests wouldn't be required to provide proof of Covid-19 vaccination to attend.
Track your collection and maximize your profit with Market Movers, the hobby's most powerful sports card pricing platform! Learn more here.