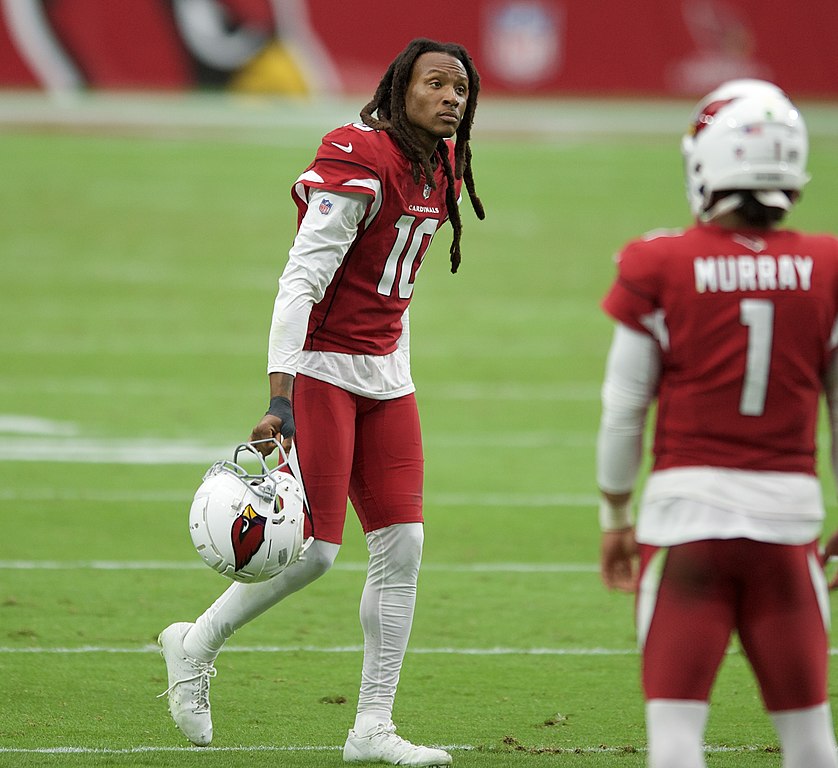 When it's all said and done, the 2013 NFL Draft class will go down as one of the most underachieving in league history. The top 10 picks have combined for just six Pro Bowl appearances. The first four quarterbacks taken have gone a combined 26-57 in their career starts. We could go on and on with the sad stats, but we think you get the idea.
Even with the general futility of the bunch, though, there have been a few gems to come from the '13 class. One was a first-rounder (DeAndre Hopkins) who has become arguably the game's most dependable wide receiver. A second-round running back (Le'Veon Bell) has had a few stellar seasons in the backfield. A third-round tight end (Travis Kelce) has turned into one of the biggest offensive threats of the past decade. And the Vikings made a great call with an undrafted wideout out of Minnesota State named Adam Thielen.
At press time, boxes of 2013 Topps Chrome football could still be grabbed for under $300 on eBay. Blasters of 2013 Prizm football were going for $330. Yes, you'll find your share of kitty litter in those packs, but if you can get your hands on the following three rookie cards, you could still be sitting pretty. Not bad for one of the ugliest drafts in NFL history.
DeAndre Hopkins – 2013 Panini Prizm Silver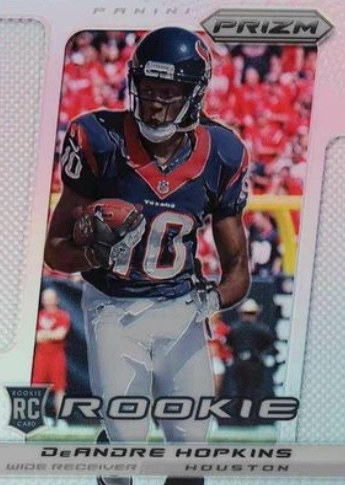 A lot of what we love about DeAndre Hopkins can be quantified by his dependability (a second-best 115 receptions in 2020) and durability (just two missed games in eight seasons). But there's other stuff, like heart, that you have to go to YouTube for to fully understand the 2013 draft's 27th pick. (Click "DeAndre Hopkins vs. DeAngelo Hall" to see exactly what we mean). The guy just plays the wide receiver position differently.
Hobbyists know this, as they showed by eating up this card at the start of the 2020 season. But as the Arizona Cardinals' season migrated south, so too did this card's PSA 10 prices drop from $600 to around the $400 mark today. But a second season of gelling with QB Kyler Murray is on the horizon. If these two players click like we're thinking they will, expect this one to steadily rise again.
Travis Kelce – 2013 Topps Chrome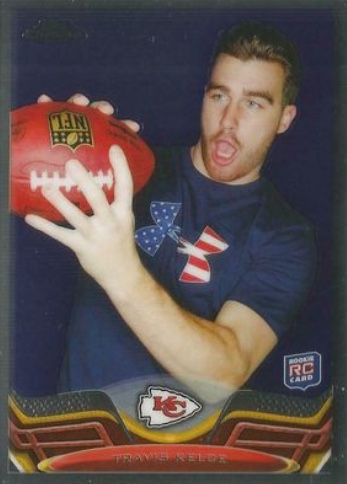 Easily Patrick Mahomes' favorite target, Travis Kelce, the 2013 draft's 63rd selection, has been putting up Playstation numbers the past three seasons (26 TDs, 305 receptions) for the Kansas City Chiefs. Some of the team's luster was lost after Tampa Bay's Super Bowl shellacking. Unfortunately, this card took a hit as well. A week before the big game, PSA 10s sold for more than $1,000. Not long after the defeat, it dropped down to $470.
But most investors know that Kelce and Mahomes are rare talents; that one embarrassment should only fuel their on-the-field efforts in 2021. And when that happens, we won't be surprised if this Chrome beauty gets back to the $700-800 range.
Keenan Allen – 2013 Topps Chrome Refractor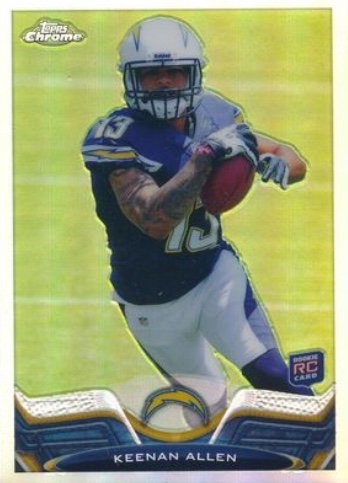 If you asked NFL general managers to name the league's most underrated players, we're confident Los Angeles Chargers receiver Keenan Allen, the 76th pick in 2013, would sit near the top of the list. But while everyday fans might not realize Allen has more catches than Julio Jones (301 to 263) and more touchdowns than Michael Thomas (20 to 18) over the past three seasons, collectors do.
This particular RC has hovered between $80 and $100 since QB Justin Herbert started taking first-team snaps for the Chargers. If Herbert's sophomore season takes off where the first one ended, it's a safe bet that Allen's numbers will soar, thus ensuring this PSA 10 card's best days are ahead.