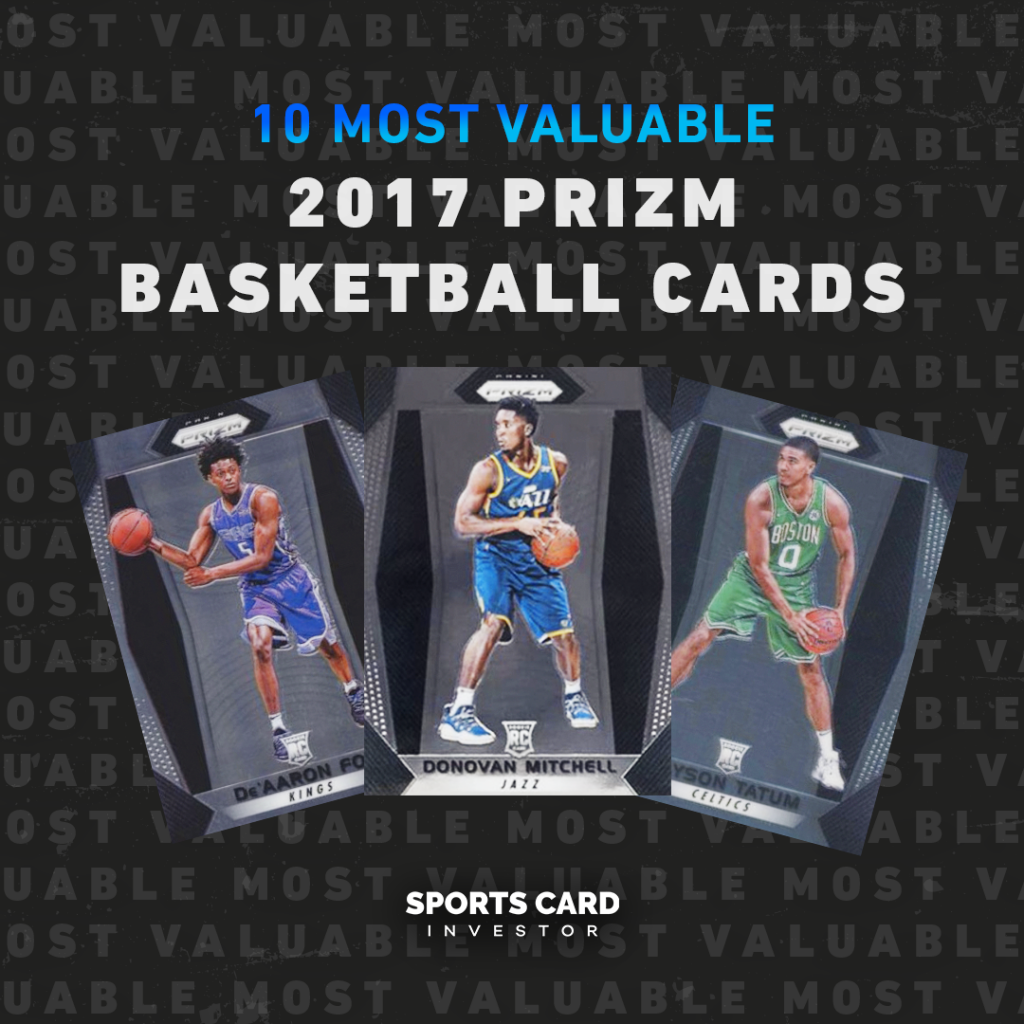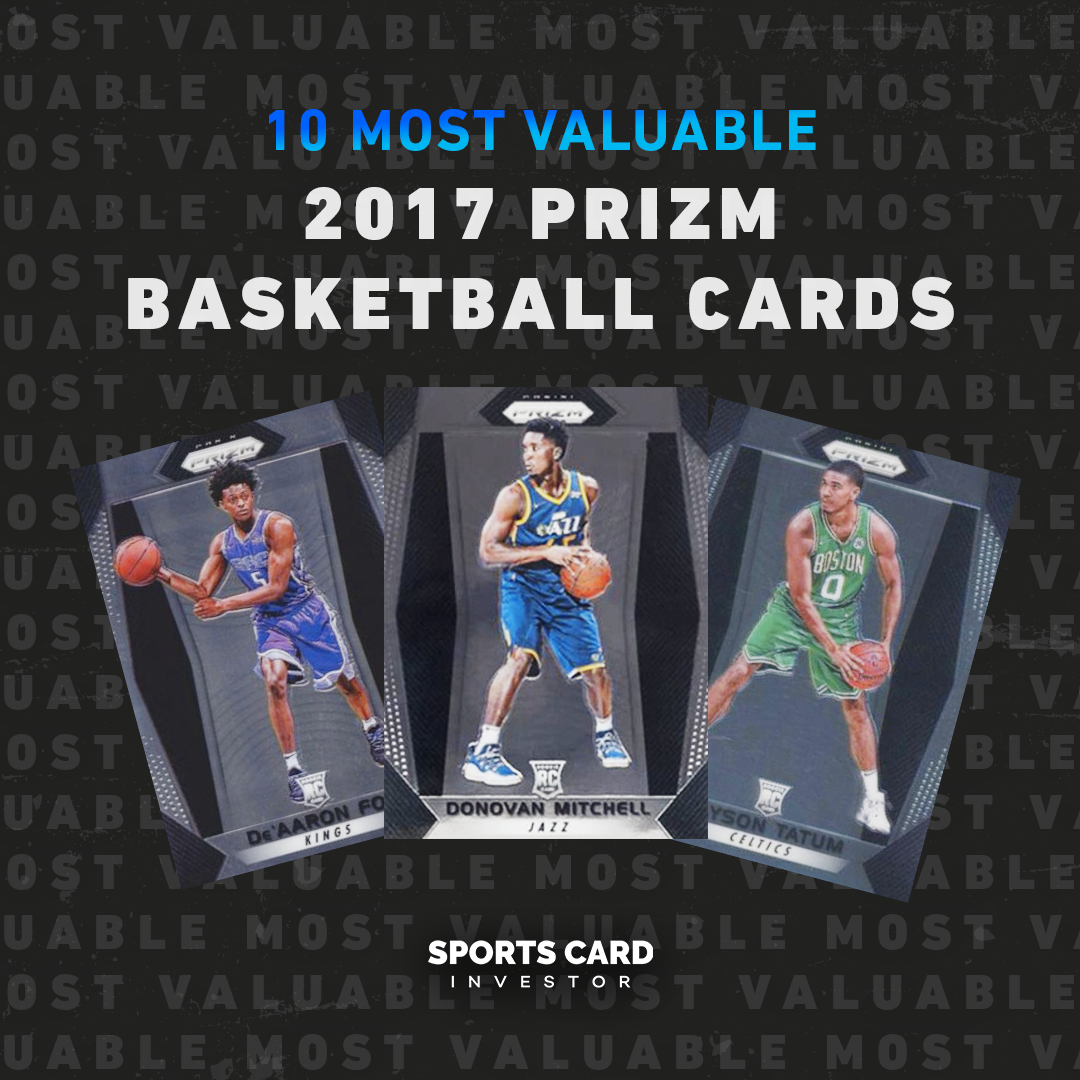 The 10 Most Valuable 2017 Prizm Basketball Cards
The 2017 NBA Draft class is still a bit of a mystery. Though that year's first two selections, Markelle Fultz and Lonzo Ball, haven't quite lived up to the hype, a number of other players have already met or surpassed expectations. While only three in the class have made all-star games, another two or three could have easily joined them.
One guy who everybody has a pretty good peg on by now is Boston's Jayson Tatum. The 3rd pick in the '17 Draft, the two-time all-star is the clear No. 1 of the crop. The smooth Celtics forward's averages in points, rebounds and assists have gone up every season to the gaudy 26/7/4 stat line for the '20-21 season.
But if you think that's impressive, just wait until you see the numbers on his rookie card in the year's most popular basketball set, 2017 Panini Prizm. When the 2020 NBA Bubble tipped off, Tatum's card was going for over $1,000. Even when things cooled off after the Celtics' Eastern Conference Finals exit, it still commanded between $600-700. The hobby had found its rookie darling for the 2017 season.
Joining Tatum in the must-own category for this set are rookie cards for the 5th pick (Sacramento's De'Aaron Fox) and 13th selection (Utah's Donovan Mitchell), two other guys who've stepped into their team's lead-man role with no issues. But that's what's so wild about this class—it's packed with so much rookie heat that only one veteran player made this list. From top to bottom, this is a fun, fascinating group that collectors and investors will be sorting out for years.
*NOTE: This list is based on average sales over the 90 days prior to press time. Like everything else in the hobby, prices and rankings can change at any moment.
1 Jayson Tatum #16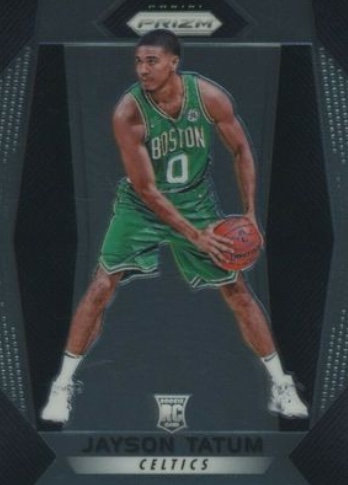 Though this card tops our tally of the most valued in the set, it actually should be going for even more than its current $400 price. Forget for a moment that, between April 9 and 30, 2021, Tatum had three games where he scored over 40, including a 60-point masterpiece versus San Antonio. We're strictly looking back at the card's past six months, when it was selling between $700-800. With a few deep playoff runs and a couple more all-star games under his belt, the card could permanently rise back up to those levels.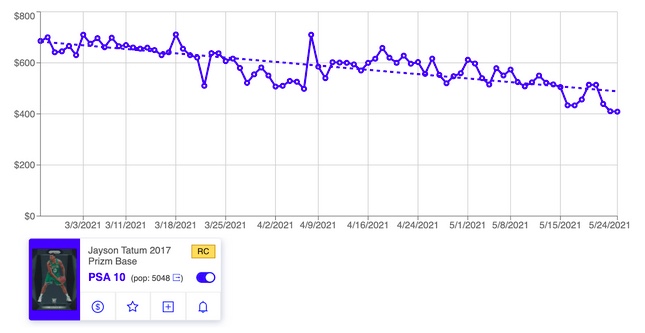 2 Donovan Mitchell #117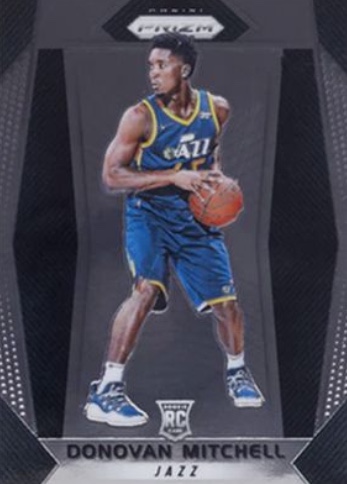 The Utah Jazz were the class of the '20-21 regular season, mainly because of Mitchell's super play. But this season is far from an anomaly, as Spida's points-per-game average have steadily climbed each season since he joined the league. Unfortunately, this card's value hasn't always reflected the two-time all-star guard's consistency. This RC has seen sales between $500-600 at times over the past 12 months, so its present $400 prices are a bargain.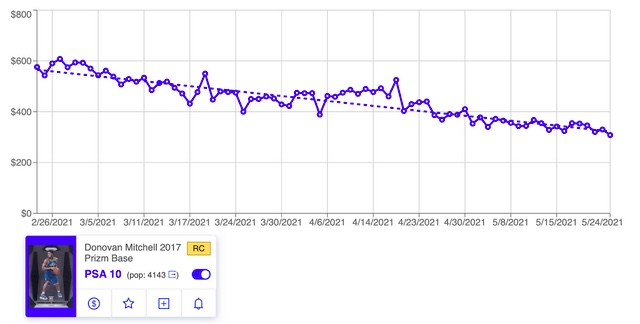 3 De'Aaron Fox #24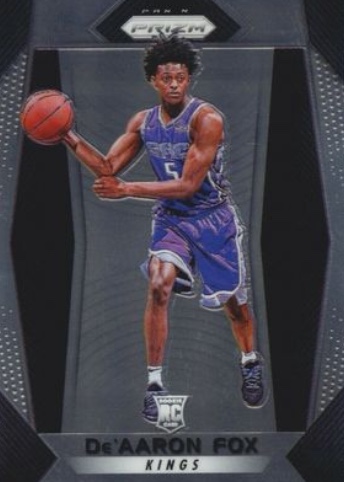 If Fox didn't play in Sacramento, the 18th-ranked TV market in the NBA, he'd likely be a household name by now. But even with his 25-point, 7-assist nightly output remaining relatively quiet on the national front, collectors understand that this card is one of the set's most important. Still, this card, right now averaging about $210, probably won't see much of a bump until the Kings reach the playoffs or Fox finds a new city to call home.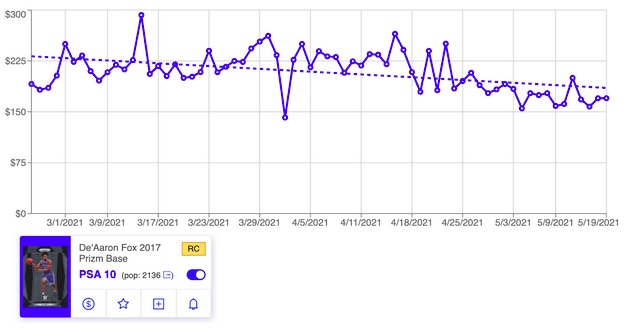 4 Bam Adebayo #51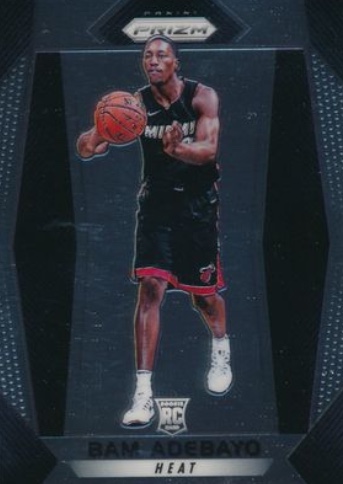 One of the bubble's breakout stars, Bam Adebayo's first Prizm leapt from $192 up to $550 in a matter of days when action started in Disney World. Though the 2020 all-star's card dropped considerably after his Miami Heat's NBA Finals exit, Adebayo's Al Horford-like skills are only getting sharper. And with the card's POP count being a manageable 468, we see some serious potential with this one as Adebayo's game develops even more over the next few years.
5 Lonzo Ball #289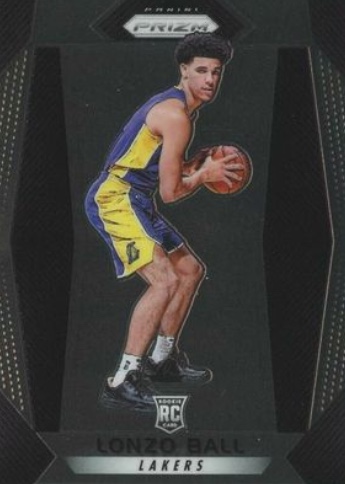 Contrary to what Sports Card Investor founder Geoff Wilson may think, nobody else in our office thought Lonzo Ball would be the next Magic Johnson. But if his so-so shot could ever catch up to his solid facilitating skills, he could eventually fall somewhere between Kevin Johnson and Dennis Johnson. Sadly, with his inconsistent offensive play and New Orleans' playoff absence, this card has dropped about 35% since early January to $90, putting Balls' RC somewhere in the Gus Johnson realm.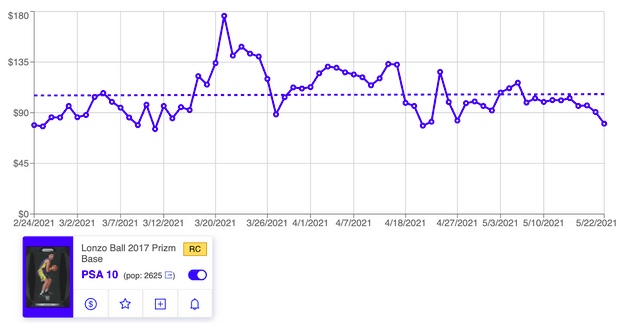 6 Jonathan Isaac #73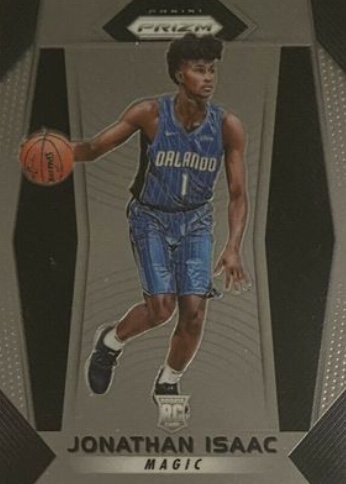 A ridiculously athletic big, Jonathan Isaac is the kind of player who'll walk into the gym after swallowing a Big Mac and large fries, do a crazy windmill dunk and walk back out like nothing happened. If only he could leap over the injury bug a little better. But even though he missed the entire '20-21 campaign because of a torn ACL, Isaac's rookie card, which has hopped between $70 and $100 for some time now, has lots of potential bounce left in it.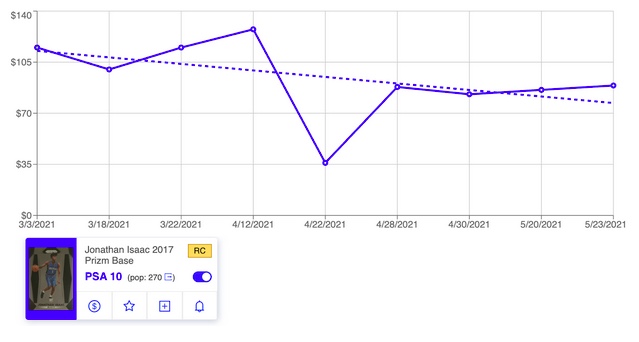 7 John Collins #109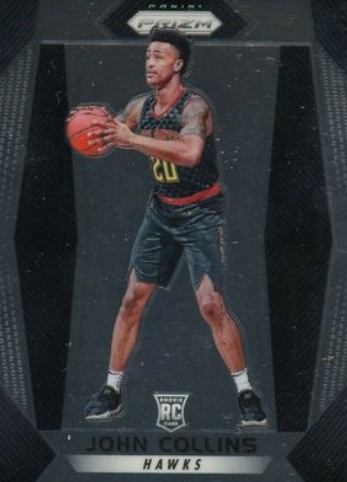 John Collins is a big reason the Atlanta Hawks shocked basketball pundits and earned the fifth seed in the 2021 Eastern Conference Playoffs. But on the flip side, one of the main reasons his RC hasn't reached the Mitchell/Adebayo heights is because Collins' above-the-rim game sometimes goes quiet on the biggest stages (zero points vs. New York in first-round playoff action on May 26).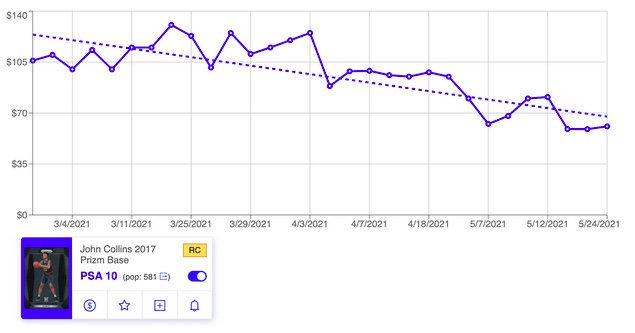 8 LeBron James #191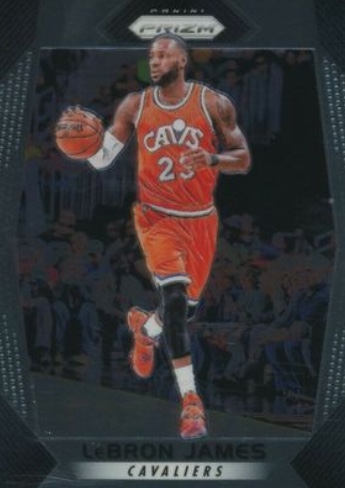 Who else did you think would be the only non-rookie to crack the 2017 Prizm top 10? While Steph Curry and Kevin Durant are both solid choices, it's Mr. James whose PSA 10 card consistently gets between $50 and $100 on the secondary market. Not bad for a guy who was entering his 15th season when this card debuted.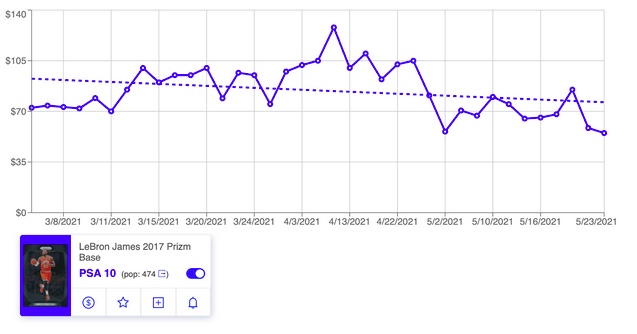 9 Jarrett Allen #154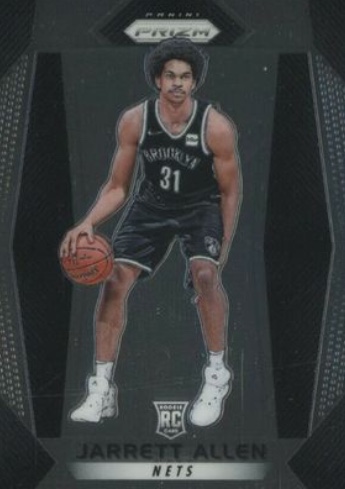 Arguably the biggest surprise to make this list, Jarrett Allen was the 22nd pick of the 2017 Draft to Brooklyn. He's probably best known for his big afro and blue-collar work around the rim during his time with the Nets. Because Allen's quiet game is now being showcased on the struggling Cleveland Cavaliers, this card likely won't make much noise in the next few years.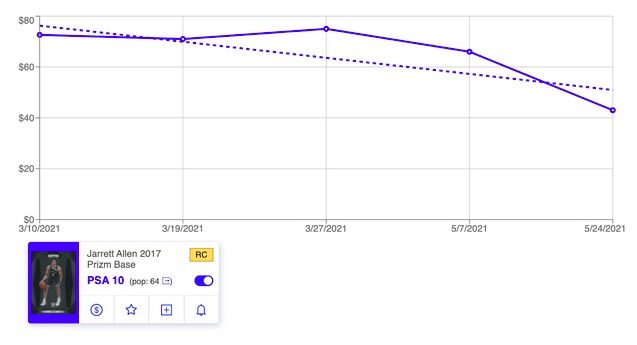 10 Markelle Fultz #1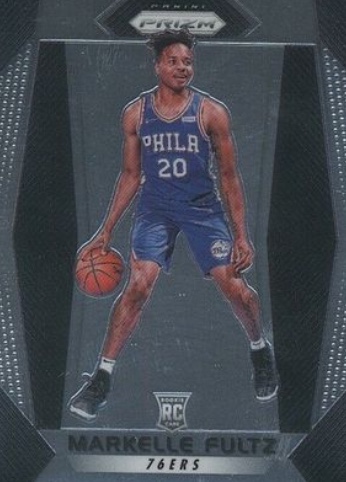 Ever the enigma, the 23-year-old Fultz isn't a bust but he's far from a brilliant pick, either. We've seen enough games of his to know that there's talent somewhere, but we're glad we didn't drink the Kool-Aid about him being the Sixers' one-time franchise-changer. And from the looks of the relatively low POP here (513), not many of you fell for it, either.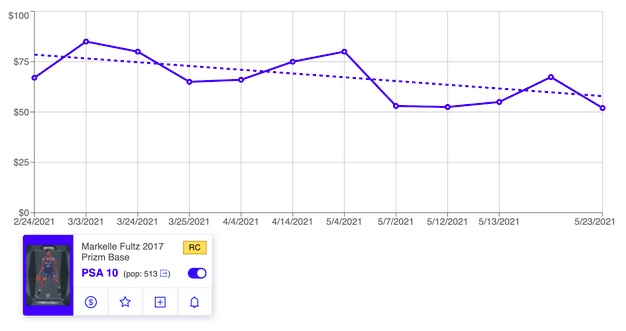 Track your collection and maximize your profit with Market Movers, the hobby's most powerful sports card pricing platform! Learn more here.