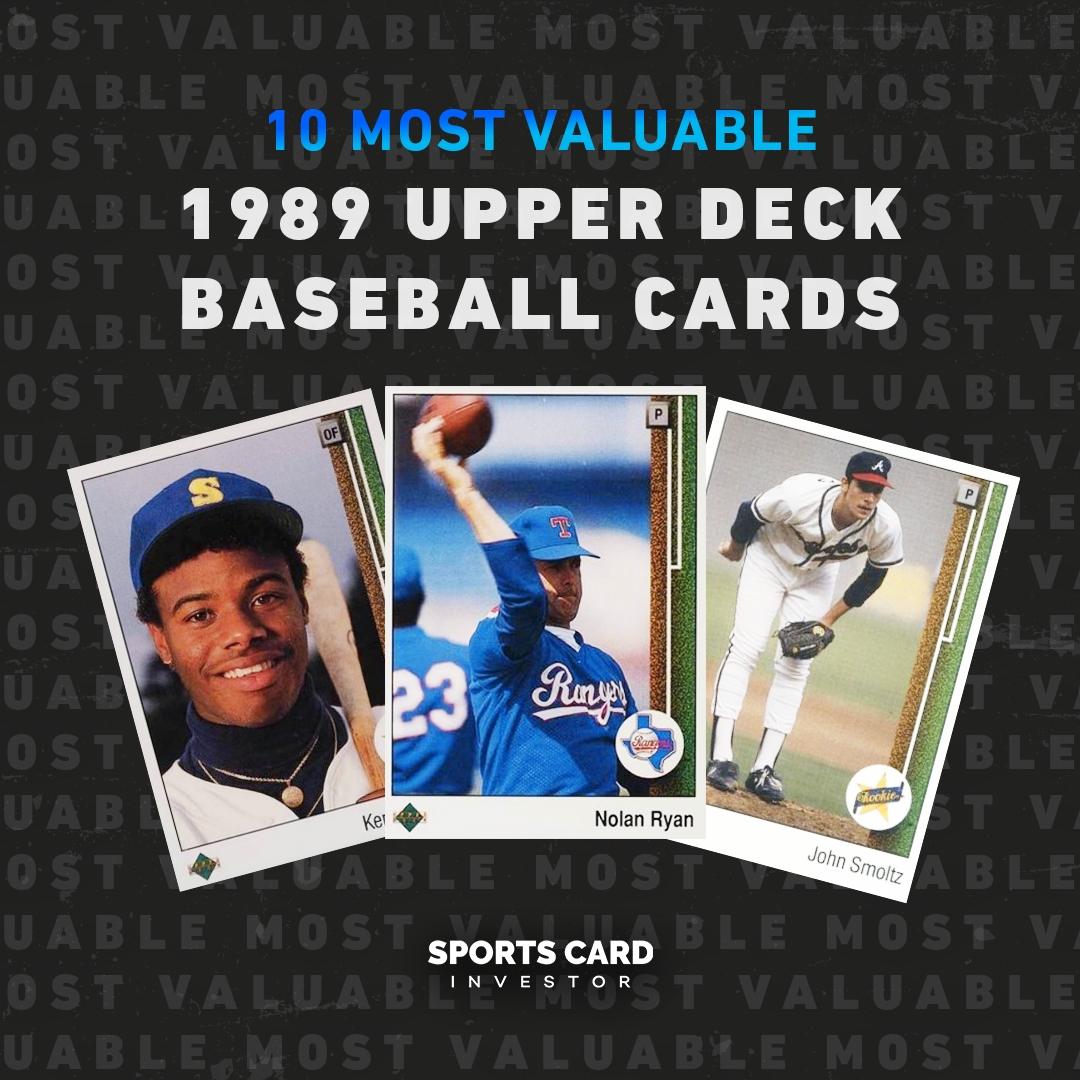 If we're talking game-changing card sets, 1989 Upper Deck Baseball can hit cleanup. It's just that simple. With its heavier card stock, the cards felt differently. Because of sharper, almost magazine-quality photos, they looked better. And thanks to the iconic foil wrapping, they even opened in a new way. With all the focus on quality and style in the hobby today, it's not hyperbole to say that these cards helped to rewrite the industry forever.
But Upper Deck's first foray into baseball cards isn't iconic just for its revolutionary appearance. There's substance behind all the sleekness. The set delivers essential rookie cards (Ken Griffey Jr., John Smoltz), timeless veteran base cards (Nolan Ryan, Bo Jackson) and amazing action shots (Jim Abbott).
You could probably spend a week debating which cards are the coolest. However, when it comes to pointing out its most valuable, the No. 1 spot easily belongs to Junior's PSA 10 rookie that floats between $3,500 and $6,000. But the fun and surprises start when you begin analyzing the data for the other nine.
*NOTE: This list is based on average sales over the 90 days prior to press time. Like everything else in the hobby, prices and rankings can change at any moment.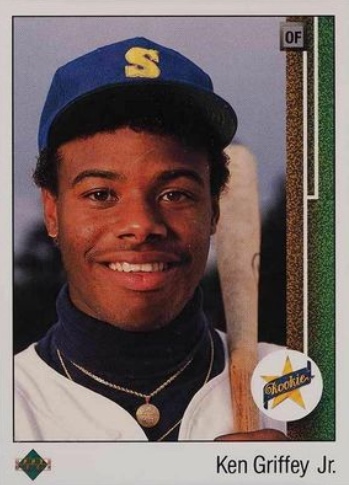 As many collectors know, this card, one of the most important in the hobby's history, is actually manipulated. When Upper Deck was putting images together for this set, the best one it had of Junior was in his Class-A San Bernardino uniform. So, the company ran with it, changing the "S" from silver to yellow, taking the star behind it off and altering the hat color from navy to royal. (Ever wondered why his turtleneck and hat aren't matching blues?) One of PSA's most frequently graded cards, the move to doctor the photo (and make it No. 1 on the checklist) proved wise.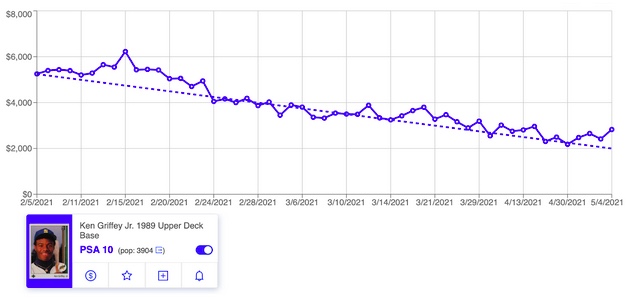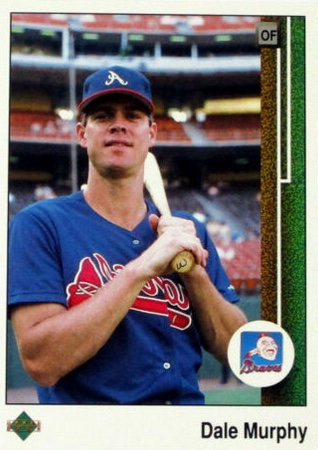 One of the 1980s' best overall players, Murphy won back-to-back MVPs in 1982 and '83, hit 398 home runs and earned five Gold Gloves. But even with those glowing numbers, he never received close to the votes needed for hall of fame induction. Even without Cooperstown, the Atlanta Braves legend will forever have one of the era's most coveted error cards, which is a reverse negative image of Murphy holding a bat over his left shoulder when it should have been his right.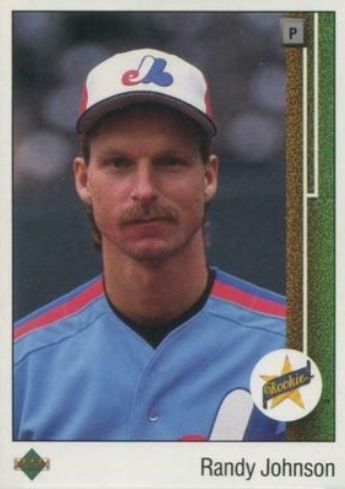 They called him "The Big Unit" for his 6'10" stature, but Johnson more than deserved the nickname for the massive numbers (five Cy Youngs, an MLB-second best 4,875 strikeouts) he amassed over a 22-year career. We'd hate to say that this is the easiest card of a hall of famer in this set to earn a PSA 10, but its extremely high POP count (4,573) leans us to think that way. Yet even with the abundance of product out there, The Unit still commands big bucks.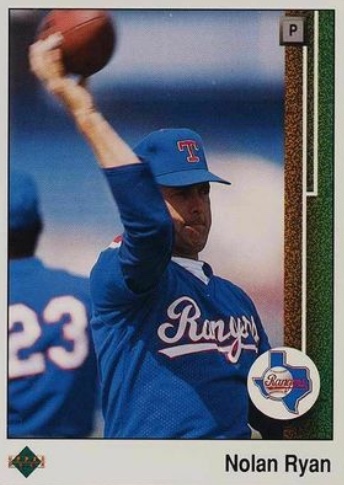 When you talk about the game's top flame throwers, Ryan's name is generally mentioned. He brought terror into batters' hearts. Part of the mystery could have been that they didn't know what to expect at the plate—a wicked fastball down the middle or a wild pitch. "The Ryan Express" is baseball's all-time leader in strikeouts AND walks. Though we've heard that Ryan would casually toss a football during pregame routinely, we can't confirm that. Nevertheless, the act was immortalized on this classic card.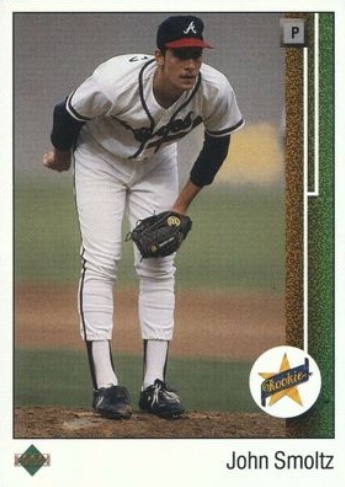 Most young baseball fans know Smoltz as a brainy MLB Network commentator today. But in the '90s, he was a fire-throwing righty who the Braves could depend on from the hill every 4-5 days. This rookie card offers a glimpse into the gaze that led to a versatile pitching career that included a league-leading win total in '96, a league-high save count in '02 and a Hall of Fame speech in '15.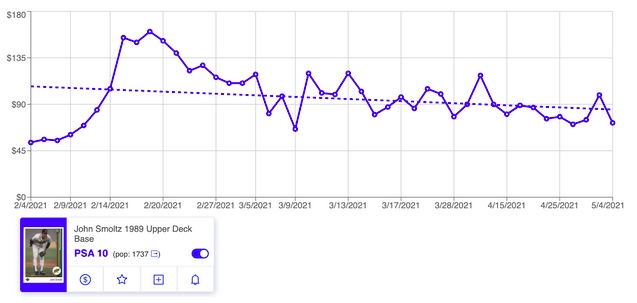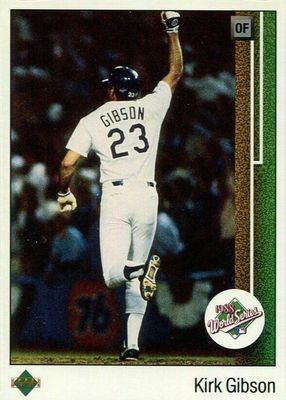 This photo of Dodgers legend Kirk Gibson rounding the bases after a dramatic home run in Game 1 of the 1988 World Series is timeless. But what many people often forget about that season is that it was also Gibson's MVP campaign. Dodgers fans remember, though, which might explain why this gem mint card stays active in eBay transactions and routinely fetches more than $70.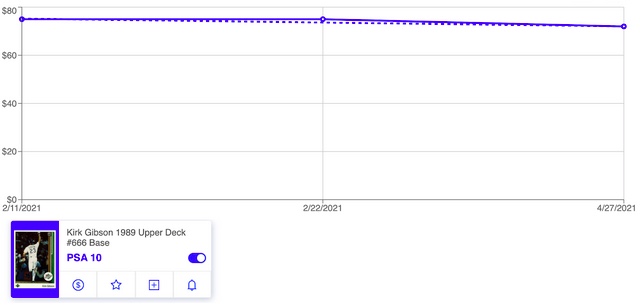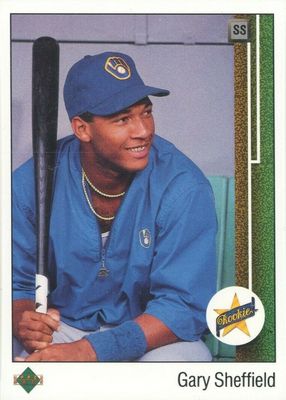 Sheff's stats (509 HRs, 1,676 RBI) have always been hall-worthy. His mention in the early 2000s PEDs scandal, however, will continue to hurt his chances of gaining entry. But even if he never gets the call, Sheffield will go down as having one of baseball's most animated batting stances and being the owner of this carefree, dugout-snapped RC that collectors will always cherish.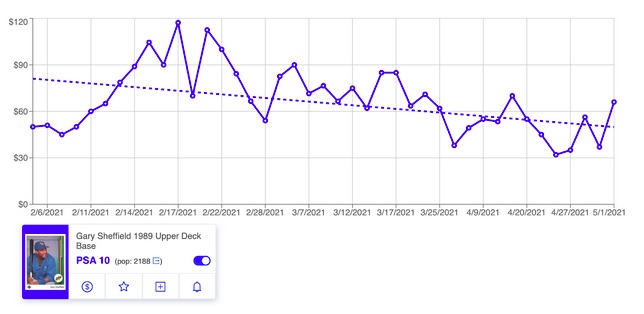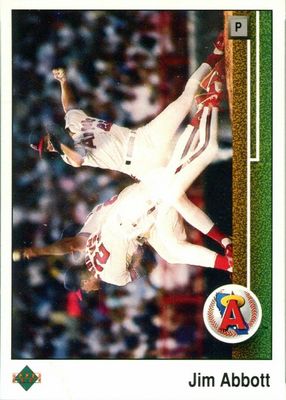 To make it to the Majors with a physical challenge is one thing, but to find success once you get there is mind blowing. Though Abbott was born without a right hand, any perceived limitations outsiders thought he had didn't stop him from having a solid MLB career that was highlighted by a 1991 campaign where he finished third in the Cy Young ballot. This beautiful, multi-exposure rookie card is just as cool today as it was 30 years ago.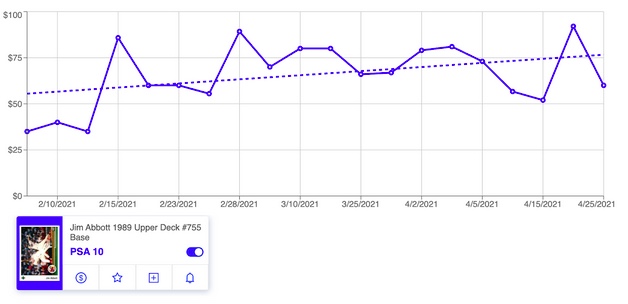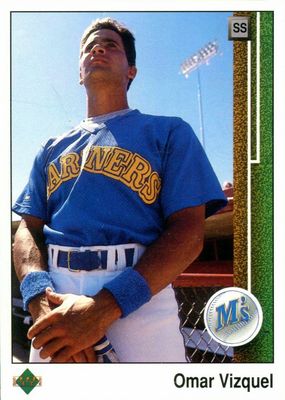 An 11-time Gold Glove recipient, Vizquel was like a vacuum in the infield. But we're guessing word of his defensive prowess didn't get back to Upper Deck in time for this print run. Not sure how else to explain why his first card wasn't included in the crop of top rookies at the front of the set. Guess you could call it an error on the company's part, which is pretty ironic, seeing as how Vizquel made so few mistakes during his 24-year career.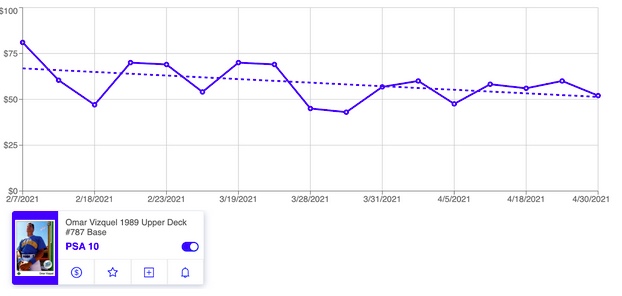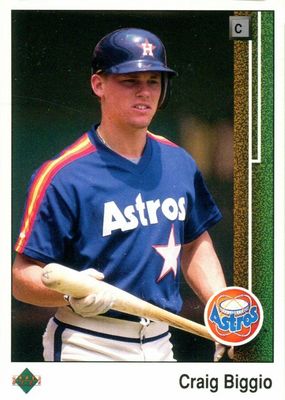 Here's one guy who did everything imaginable to help his team win ball games. Have a spot to fill in the field? Biggio is the only player ever to make the all-star game as both a catcher and second baseman. Gotta get a timely hit? Biggio collected more than 3,000 of them with Houston. Need someone to take one for the team? Biggio led the National League in being hit by pitches five times. And now, even though he's been retired since '07, he's still indirectly a part of the game by having a son, Cavan, play with the Toronto Blue Jays.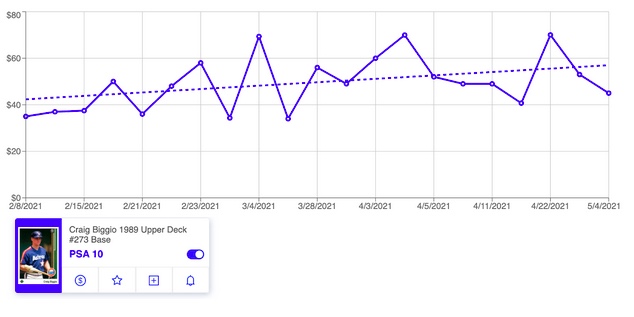 Track your collection and maximize your profit with Market Movers, the hobby's most powerful sports card pricing platform! Learn more here.
Note to readers: If you purchase something through one of our affiliates we may earn a commission.