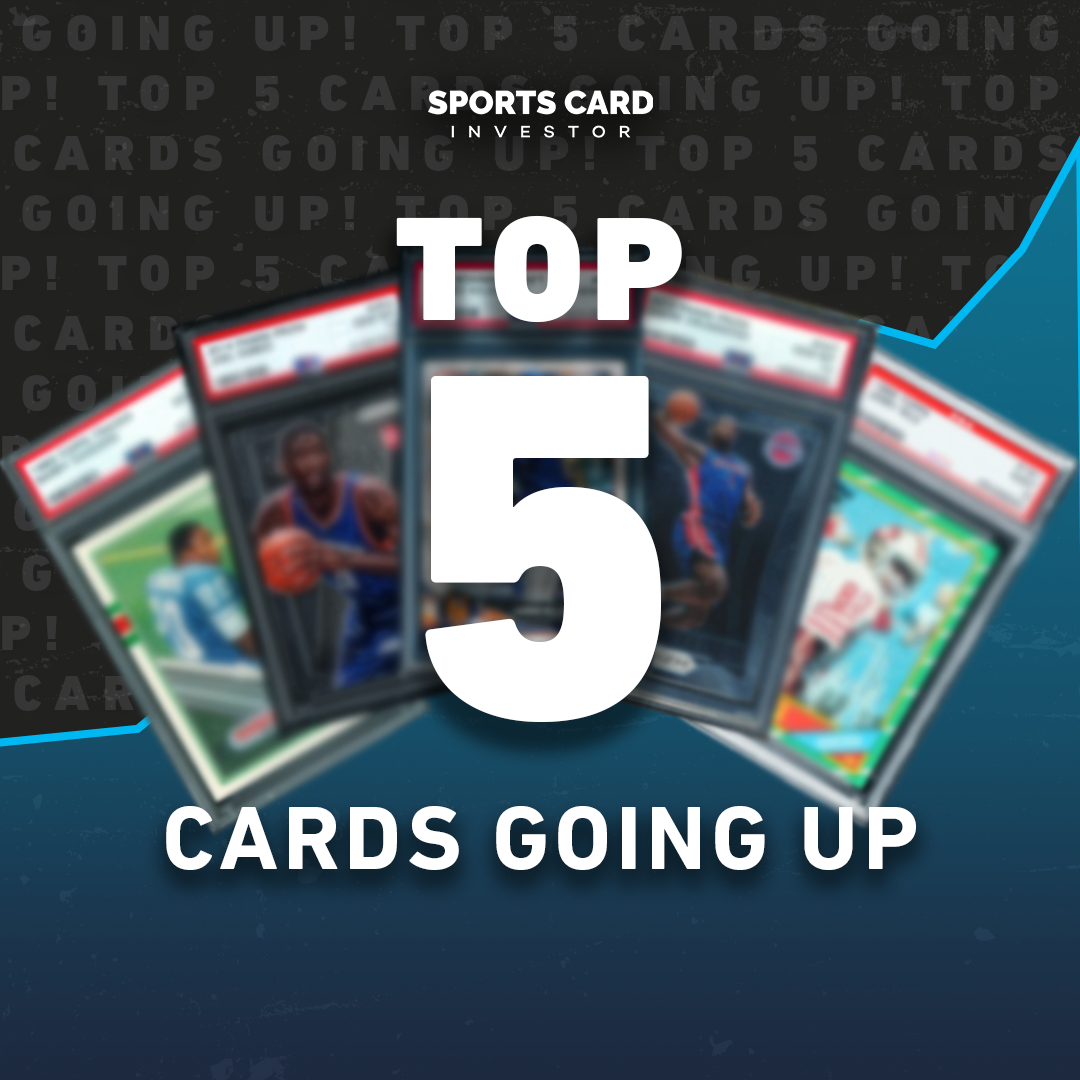 Boston Celtics forward Jayson Tatum has been a little underwhelming both on the court and in the hobby at points since entering the league in 2017, but it's hard to argue with his performance during this postseason.
Tatum and the Celtics cruised to a 4-0 sweep over Kevin Durant and the Nets, and shook up the card market in the process. Read about Tatum and four other trending cards in this week's Top 5 Hottest Sports Cards.
The Pelicans and Suns are tied 2-2 entering Tuesday night, and Ingram's play has been outstanding so far in his first playoff appearance. The forward has poured in nearly 30 PPG while shooting 50% from 3, and with Devin Booker sidelined the Suns could be in serious trouble.
Ingram hasn't been a hobby favorite since entering the league, but a strong playoff run paired with next year's return of Zion Williamson could give his cards a bump. Ingram's 2016 Select Concourse PSA 10 is up 122% over the last seven days.
You could argue no player in baseball entered this season with more hype than Franco, and he's delivered so far with a .349 batting average, three homers and 10 RBI already.
Franco's Topps Series 1 has been super popular among collectors so far, but his 2020 Bowman 1st Edition Base PSA 10 has been the card seeing serious movement recently. With a pop of just 165, that Bowman is up 112% over the last 30 days across 18 sales.
After failing to finish twice in the first three races of the season, Verstappen won Sunday's race in Italy to put a serious dent in Charles Leclerc's points lead. The reigning world champion, Verstappen has been a tough buy for many collectors with his prices already expensive — and that makes any significant movement on his key rookies impressive.
Verstappen's 2020 Topps Chrome Formula 1 Refractor PSA 10 has a pop of just 150 and is up 52% over the last 30 days, and is now sitting around $2,000.
The Mavericks declined to sign Brunson to a team-friendly deal last offseason, and now it looks like the guard has played himself into a much better deal elsewhere. He's played extremely well this postseason — especially without Luka Doncic — and it's hard to see the Mavericks matching any incoming contract offers.
Brunson's 2018 Prizm Silver PSA 10 is up 155% over the last 30 days on 16 sales.
1. Jayson Tatum
Many collectors and NBA fans have expected Tatum to be a superstar, and while he's shown flashes at times, an early postseason exit last season soured things. Tatum has dominated this postseason, though, while sweeping Kevin Durant and Kyrie Irving off to Cancun.
Tatum's 2017 Prizm Silver PSA 10 is up 47% over the last 14 days, and is averaging about $1,800 per sale.
Track your collection and maximize your profit with Market Movers, the hobby's most powerful sports card pricing platform! Learn more here.
Note to readers: If you purchase something through one of our affiliates, we may earn a commission.