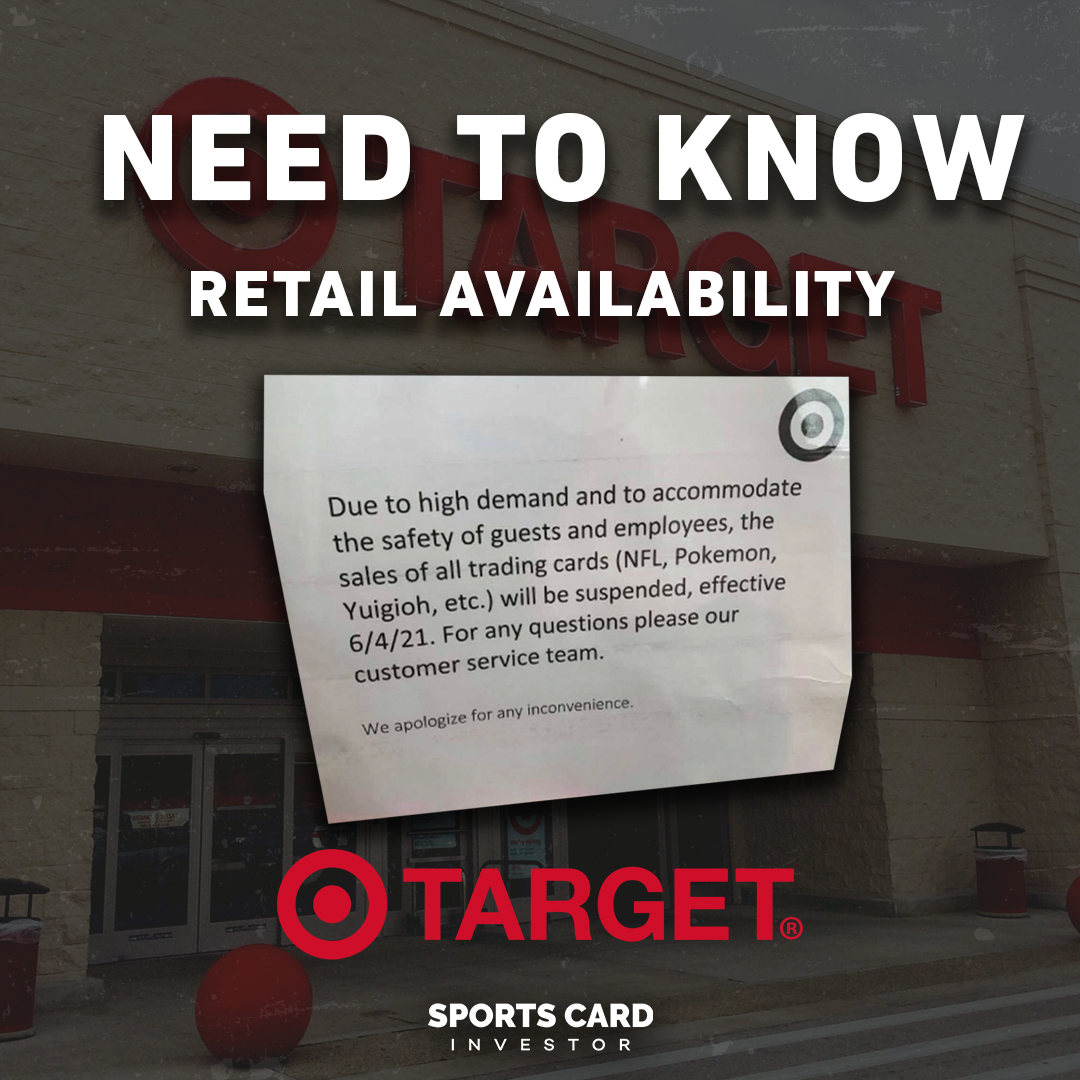 Major sports and Pokémon cards will no longer be sold in-store at Target locations, the company announced on Wednesday.
The move comes almost a week after a man was injured in a gun-related incident over sports cards at a Target in Brookfield, Wisconsin.
"The safety of our guests and our team is our top priority," Target said in a statement to Sports Card Investor. "Out of an abundance of caution, we've decided to temporarily suspend the sale of MLB, NFL, NBA and Pokémon trading cards within our stores, effective May 14. Guests can continue to shop these cards online at Target.com."
Products like NASCAR, NHL and UFC cards don't appear to be impacted by Target's online-only policy.
According to WISN-12, police said the Brookfield location was locked down after a 35-year-old man was assaulted by four men while leaving the store. The four men ran after the victim, a concealed carry permit holder, pulled his gun.
Police said no shots were fired.
The move to online-only sales is the latest attempt by Target to control the popularity of sports and trading cards. The demand has exploded in recent months amid the Covid-19 pandemic, resulting in products being bought and sold online for four or five times the listed retail price.
The ability to buy boxes of cards for $20 and then quickly sell them on platforms like eBay or Facebook Marketplace for as much as $200 has resulted in customers loitering for hours waiting for card vendors to stock the shelves.
Some customers have also resorted to extreme and dangerous measures to acquire cards across different retail chains, ranging from entering stock rooms to steal product or replacing the bar codes on high-end items with codes from cheaper items.
Some customers have gone as far as to identify and follow trucks from the vendor, Excell Marketing, that stocks Target's trading cards.
Excell Marketing declined to comment for this story.
Target has adjusted store policies multiple times in recent months in an attempt to avoid in-store confrontations between guests. Many locations recently limited the sale of sports and Pokémon cards to Friday mornings and one item per guest.
While signs posted in different Target locations say that the in-store sale of cards will end on May 14, multiple locations confirmed to Sports Card Investor that some would stop immediately.
With the sale of cards moving strictly online, many collectors have already expressed concerns that product will be largely purchased by bots — online automated systems that can be used to purchase items almost instantly as they are listed as in-stock.
A Target source confirmed that the retail chain is aware of the situation and has security and operational measures in place to, hopefully, prevent and protect against bots.
Along with Target, Panini America, the manufacturer of licensed NBA and NFL trading cards, has taken much of the blame for the issues involving retail products.
According to a source with direct knowledge of Panini's distribution chain, the company has regular communication with Target and Excell Marketing about retail sales, but doesn't have any control over in-store policies or how those companies choose to deliver product to their customers.
A request for comment on Target's changes from Panini America wasn't immediately returned.
Track your collection and maximize your profit with Market Movers, the hobby's most powerful sports card pricing platform! Learn more here.