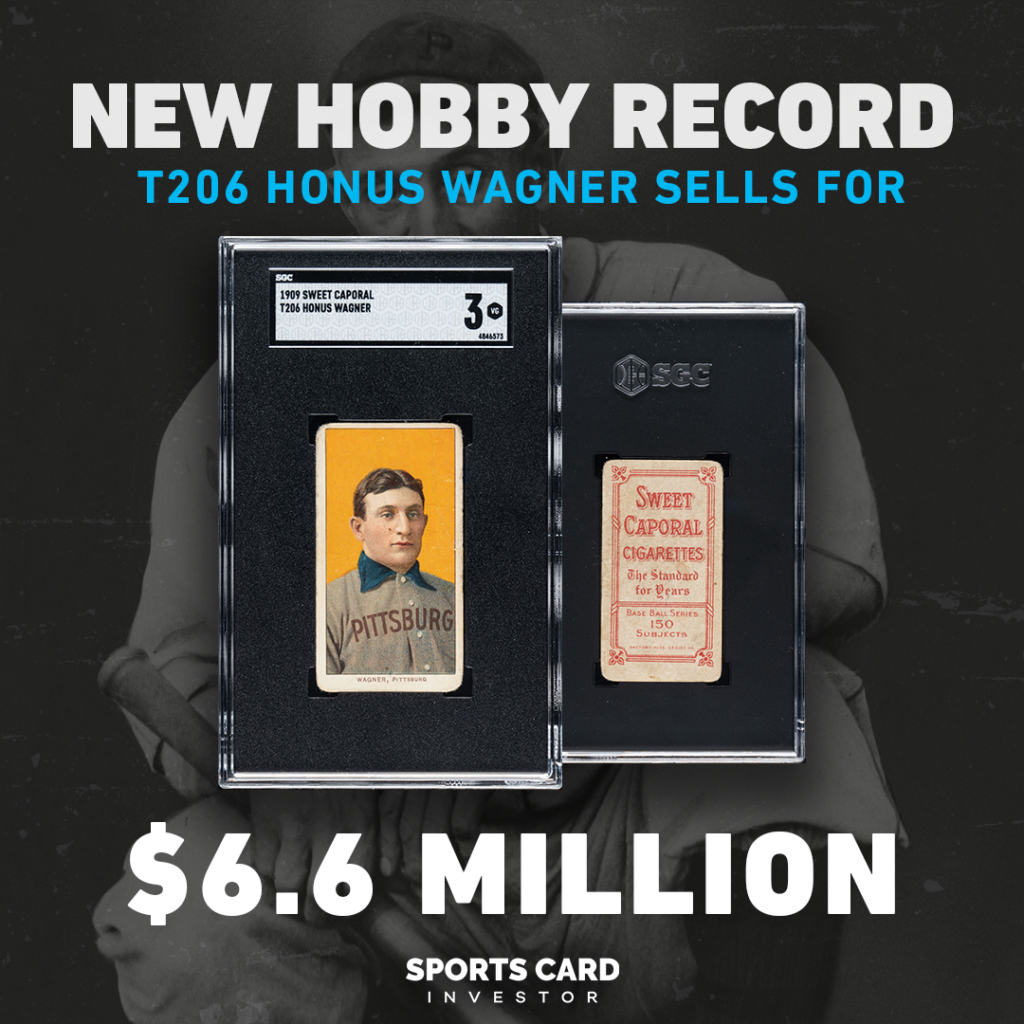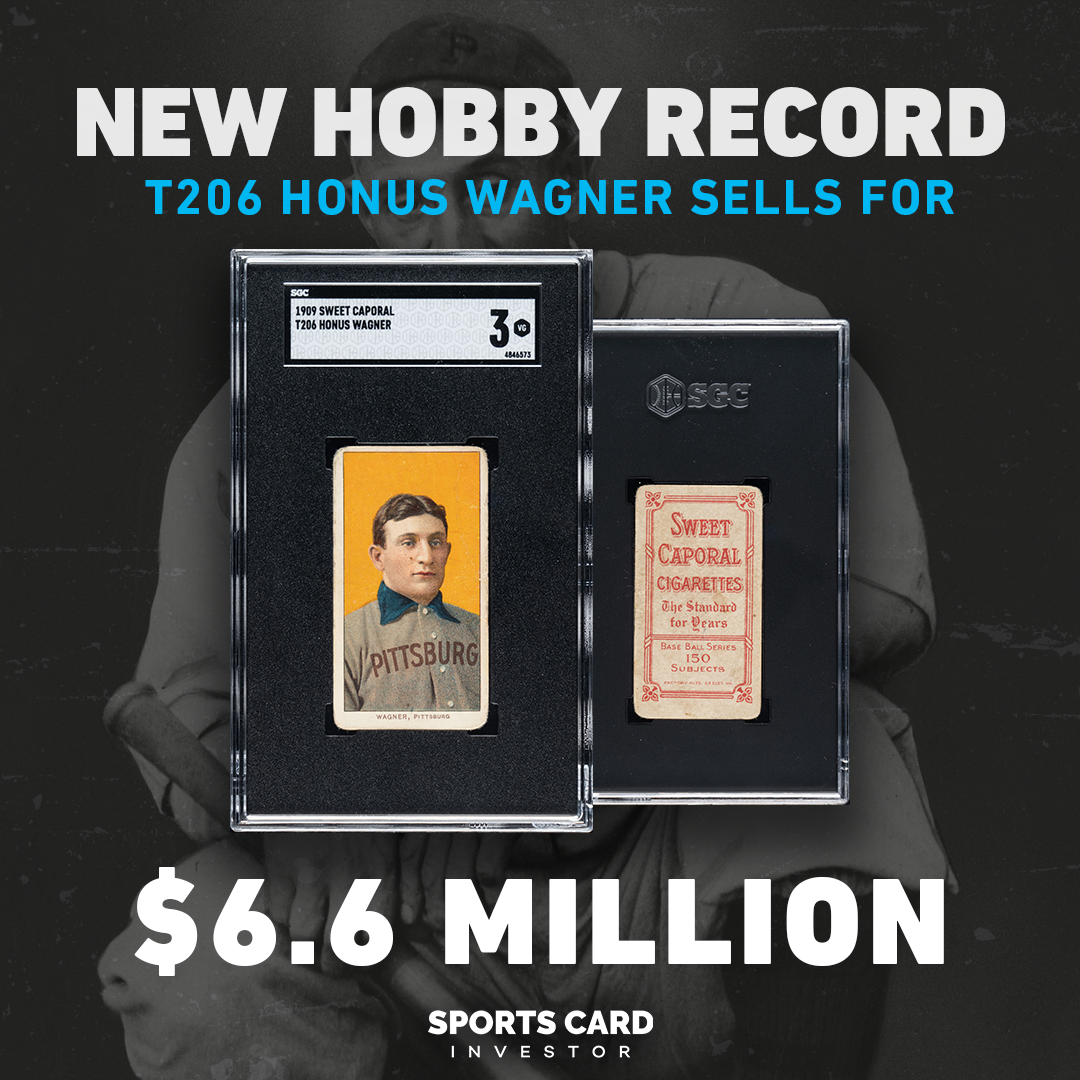 T206 Honus Wagner Sets New Hobby Record With $6.6 Million Sale
Honus Wagner is back on top.
Considered by many to be the most important and iconic sports cards in history, a T206 Honus Wagner has set a new hobby record with a $6.6 million sale.
Sold through Robert Edwards Auctions, the final bid of $5,505,247 came in just after midnight Monday morning. The buyer's premium pushed the final sale up to just over $6.6 million.
The record sale moves the Wagner into first place among the most expensive sports cards ever, overtaking a 1952 Topps Mickey Mantle and a 2003 LeBron James Exquisite RPA. The Mantle rookie and James RPA both sold for $5.2 million.
Wagner cards now rank first, seventh, ninth and 10th among the top 10 most expensive sports card sales ever.
Graded an SGC 3, REA calls this Wagner example one of the finest in existence. One of just four SGC 3s, there are only four examples graded higher — all by PSA.
According to REA, this Wagner was originally discovered on Long Island in 1973 by collector Mike Aronstein. A centerpiece in several collections for years, the Wagner was finally graded an SGC 3 in 2012 before selling publicly for $1.2 million and privately several times since.
REA adds that this example's quality is shown through vibrant colors, a crisp portrait and strong centering.
Track your collection and maximize your profit with Market Movers, the hobby's most powerful sports card pricing platform! Learn more here.
Note to readers: If you purchase something through one of our affiliates we may earn a commission.